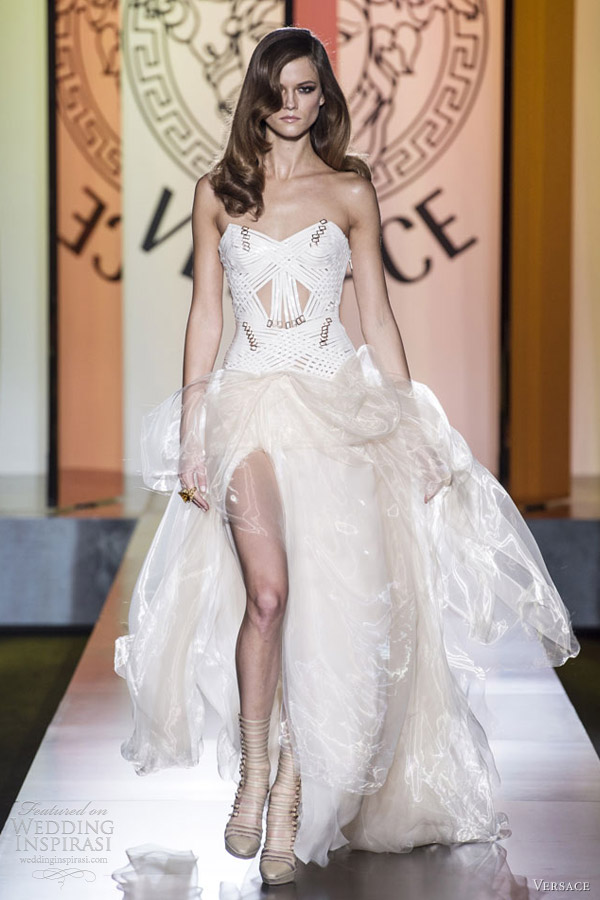 High-drama looks from Atelier Versace Fall/Winter 2012-2013 couture collection. Big on the glitz and glam, Donatella's signature style is evident in each of these dresses. We sift through the greens and blues, leathers and metallics to unearth some pieces on the softer end of the Versace spectrum. Above and below, strapless gowns with iridescent skirts.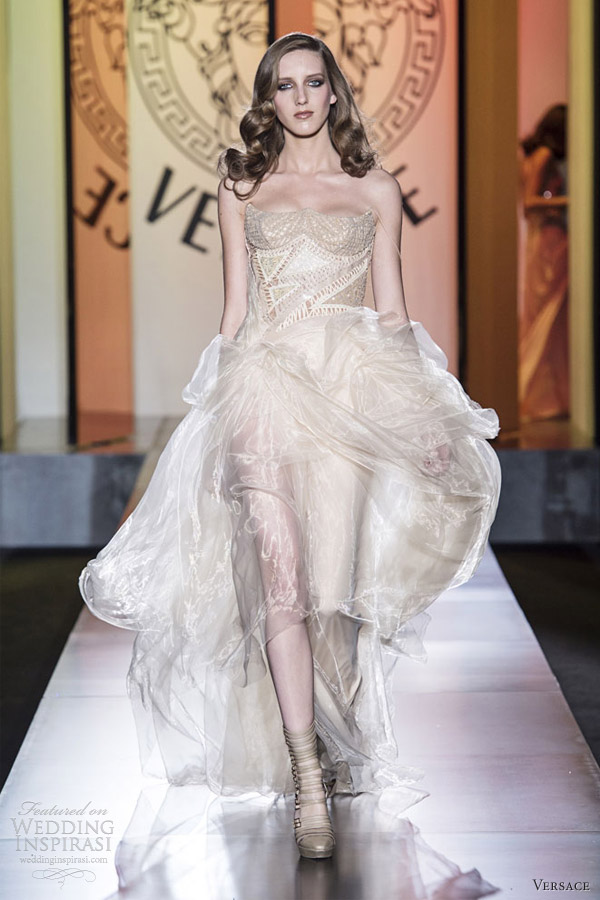 A standout piece — pale pink gown with high slit.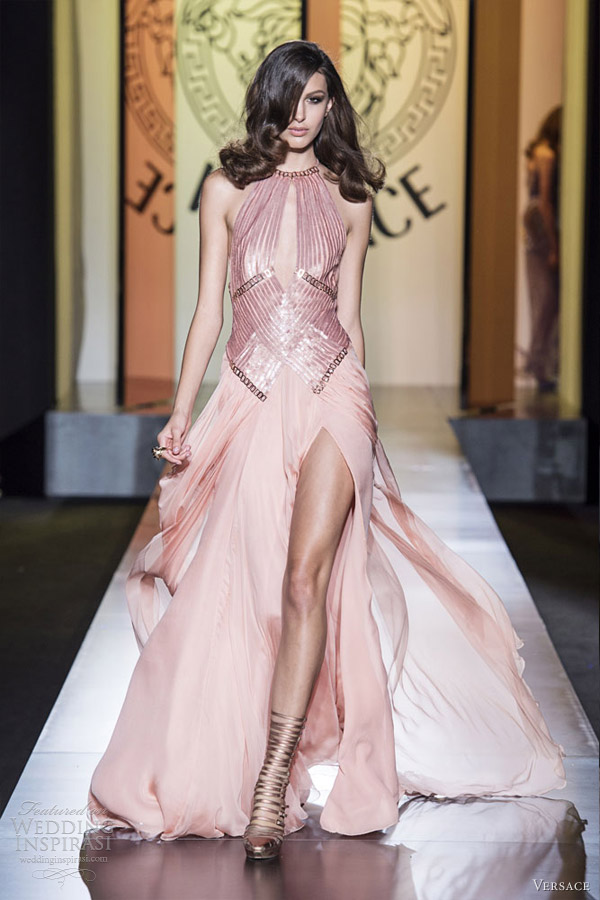 Strapless green and yellow based deconstructed logo print gown.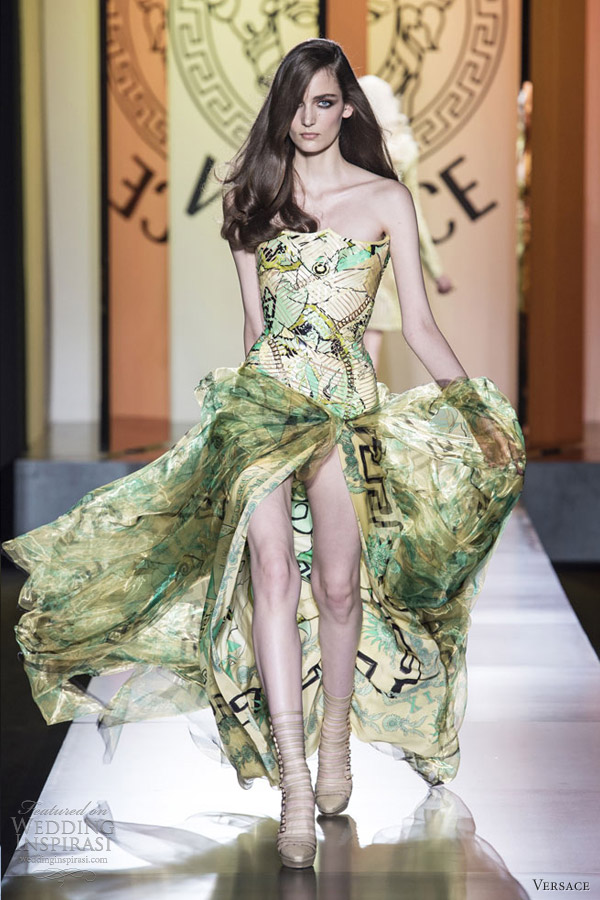 Nude squad — glittery cobweb gowns in earthy colors.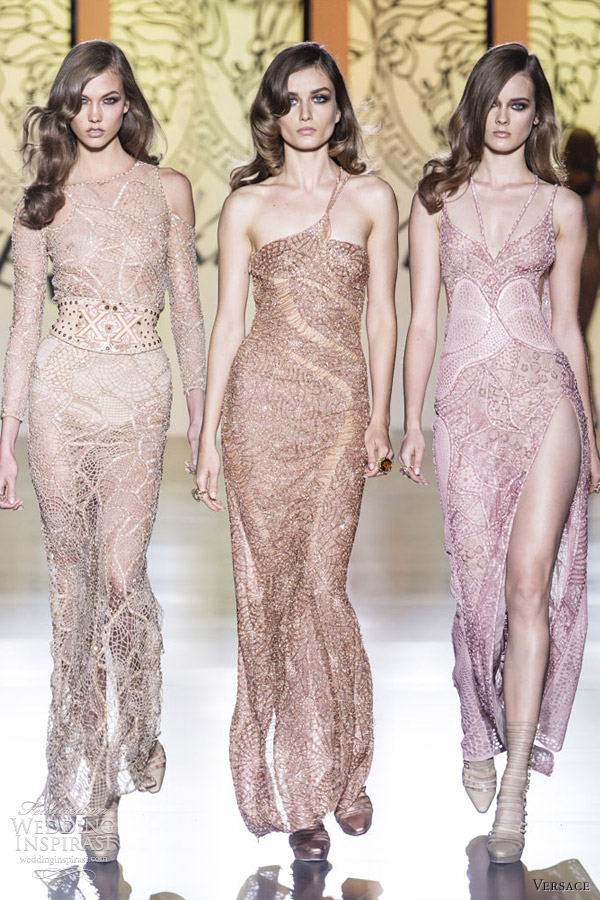 For details, availability and prices, visit Versace.