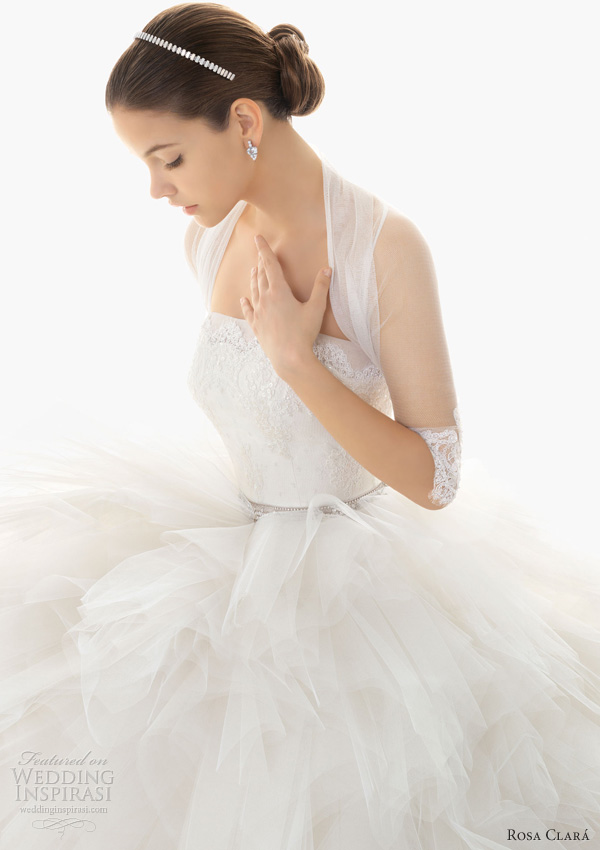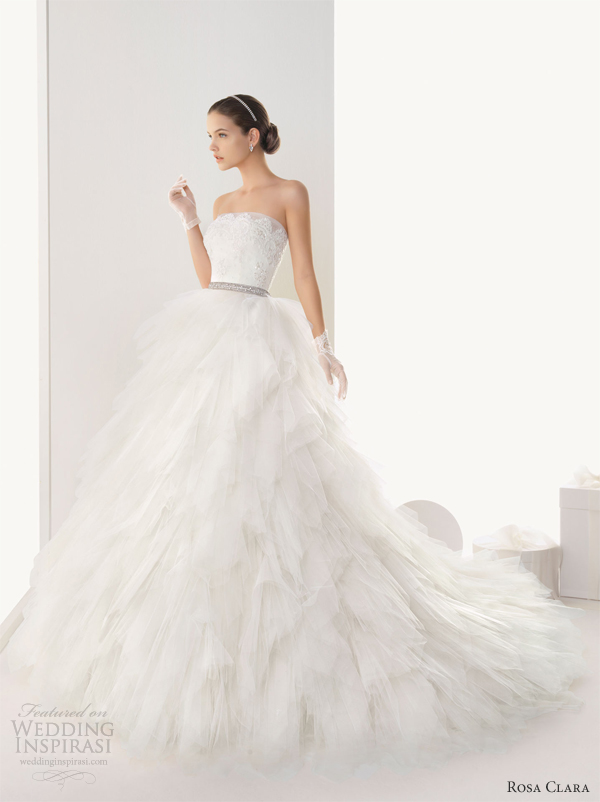 Above, Barcelona rebrodé lace gown and tulle shrug with beadwork; below, Beatriz short sleeve wedding dress featuring lace and tulle overlay with knit underdress.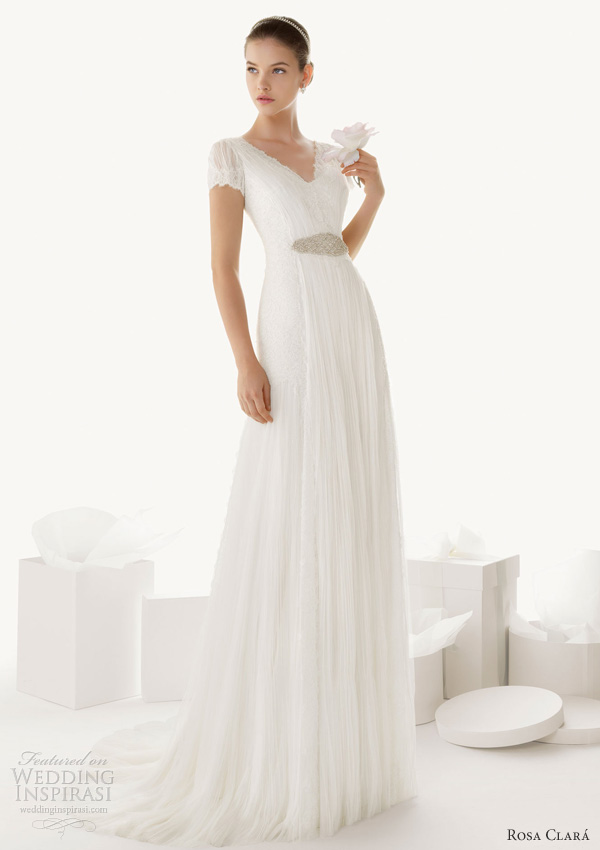 Belfast silk organza sleeveless ball gown with beadwork and hemstitch detailing.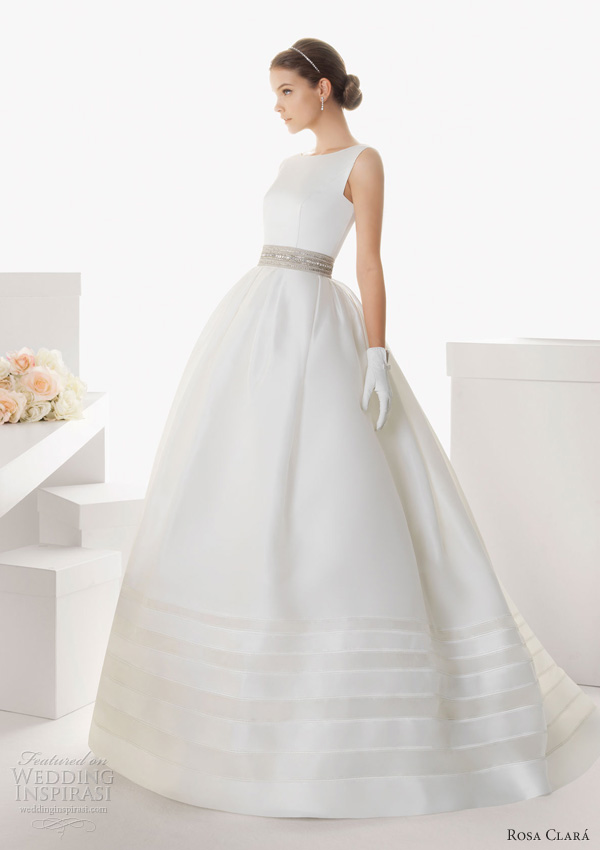 Bailen lace and tulle gown; Balear rebrodé lace and pleated silk bambula gown with beadwork.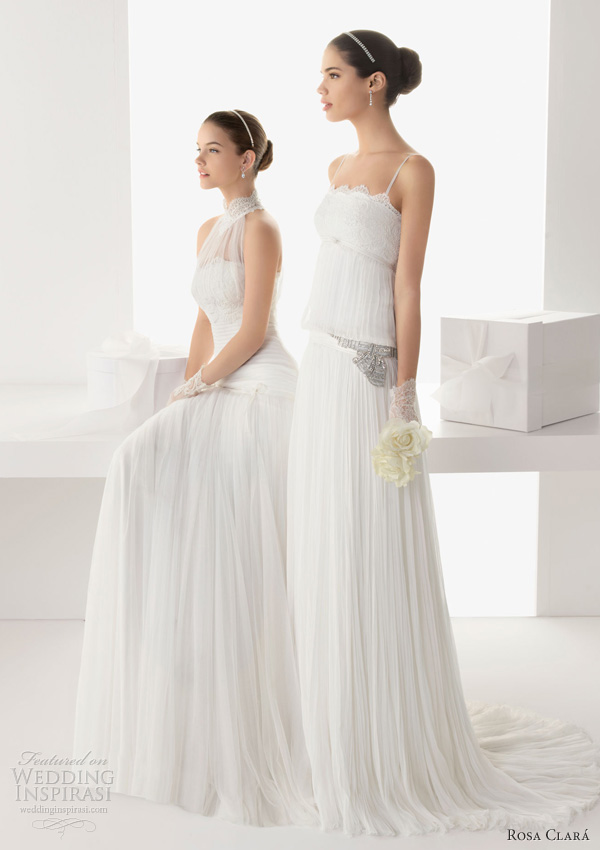 Bari one-shoulder strap taffeta ball gown with bow accent.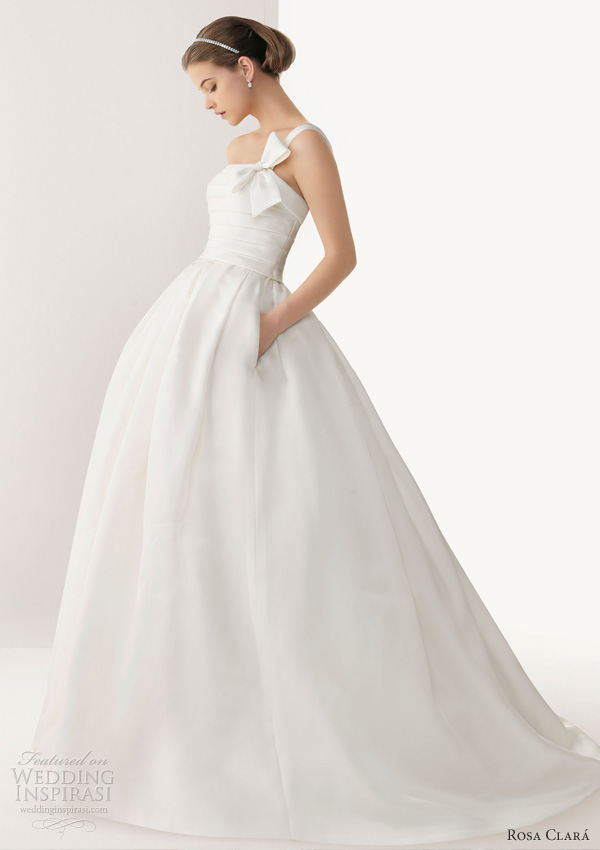 Barbara double-strap empire wedding gown in rebrodé lace and tulle.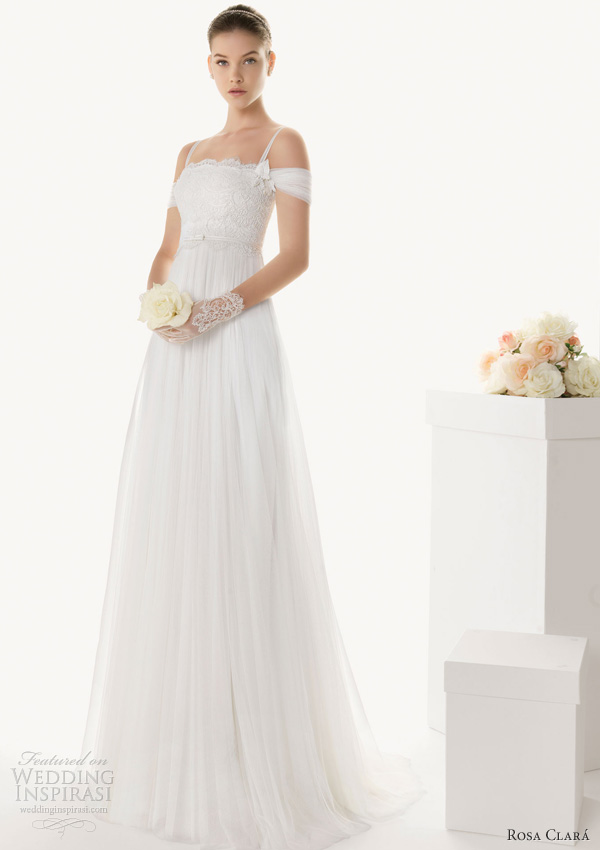 Baviera strapless fit and flare rebrodé lace gown.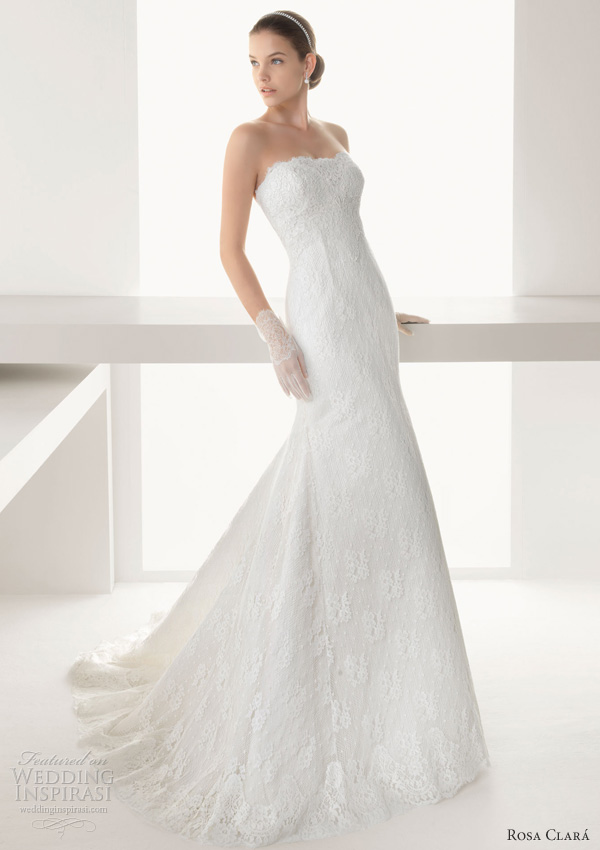 Bermeo sleeveless crepe gown with rebrodé lace and crepe overlay.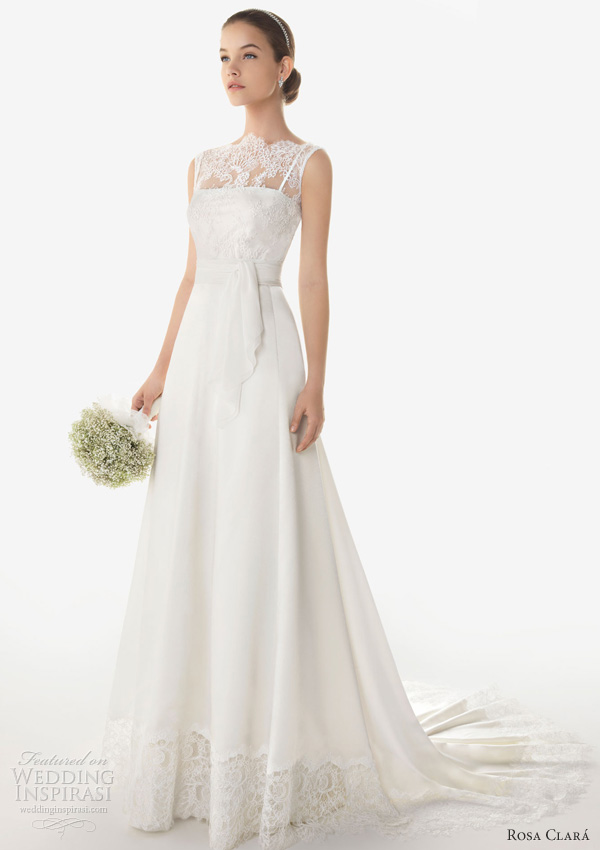 Begoña taffeta gown with rebrodé lace and hemstitch detailing with rebrodé lace and tulle jacket.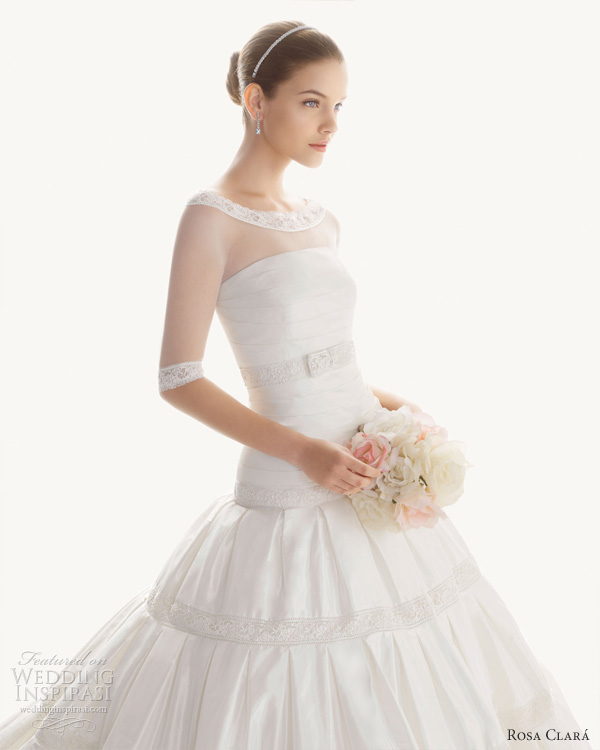 Back view of Begoña, (shown without the sheer top).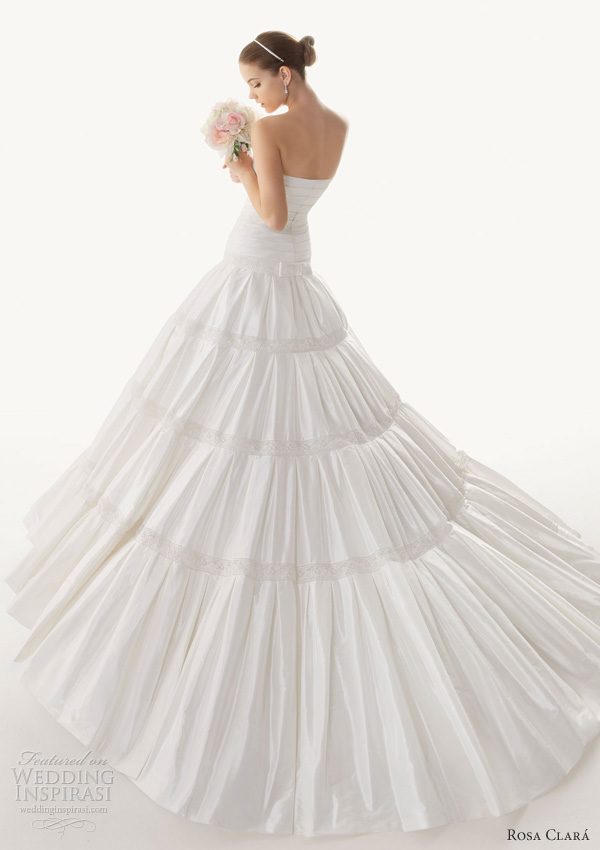 More beautiful Rosa Clara wedding dresses on the next page.