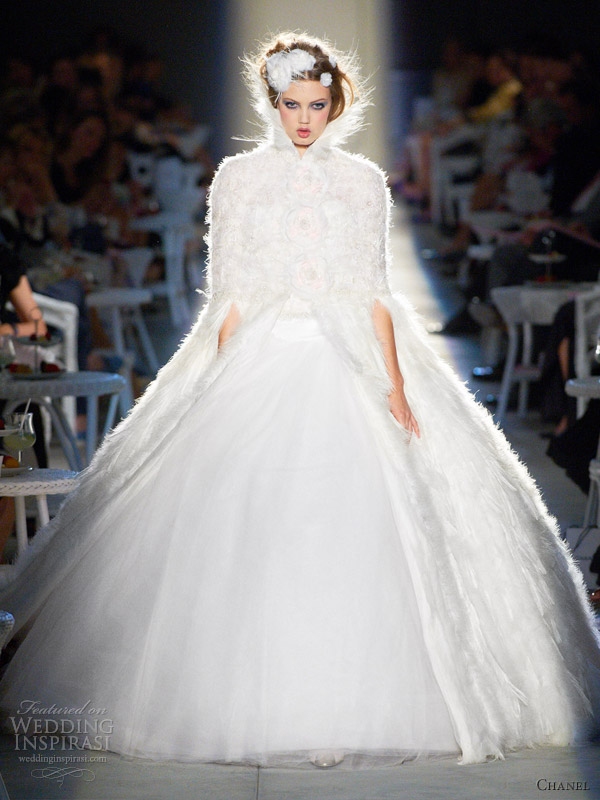 Beautiful dresses from Chanel Fall 2012 couture collection. The collection, termed the "New Vintage" by Karl Lagerfeld, features barely there sheers, floaty plumage and shimmery sequins in a palette of black, warm grays, dusty pinks and shiny metallics. Compared to the  Spring 2012 Couture collection which featured designs in over a hundred shades of blue, there's definitely a lot more to love in terms of bridal inspiration. For a start, there's this voluminous ball gown of a wedding dress featuring a full-length feather coat with touches of pink (on the row of three flowers in the bodice and bow at the back).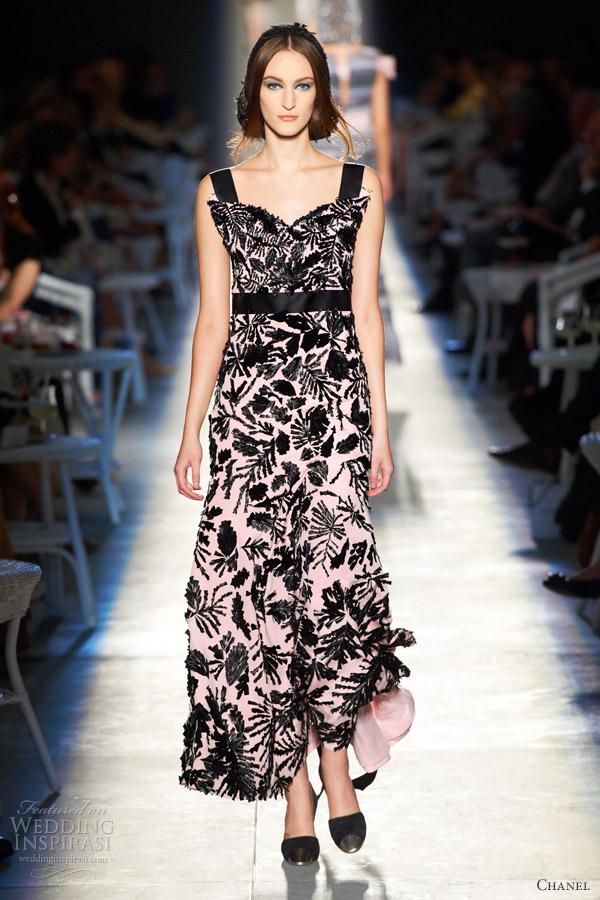 This sheer delight features delicate laser cut flower details.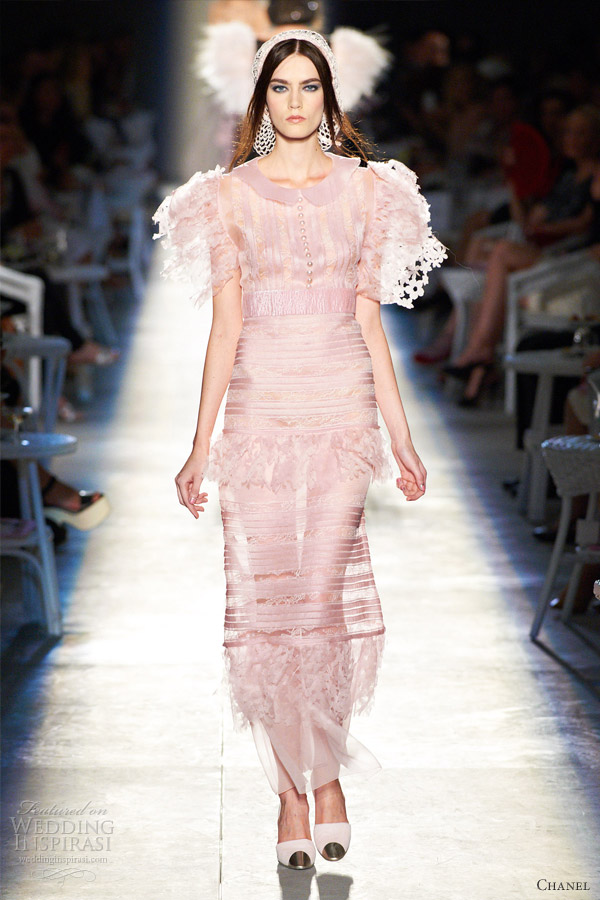 Beaded sheath dress with tiered ruffled sleeves.
More gorgeous Chanel couture dresses on the next page.