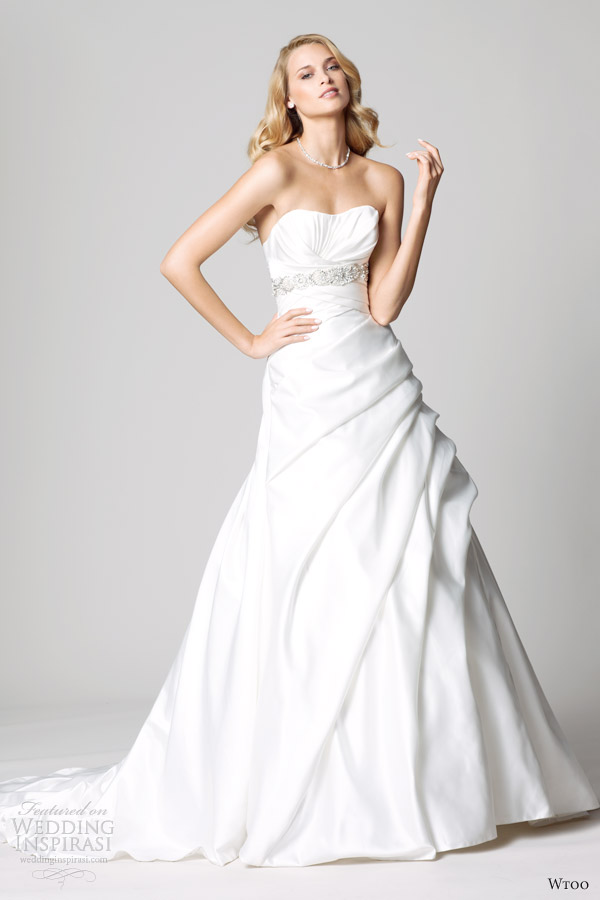 Above, strapless A-line gown with side gathers; below, strapless mermaid gown and strapless sheath gown with sweetheart neckline and off-center slit skirt.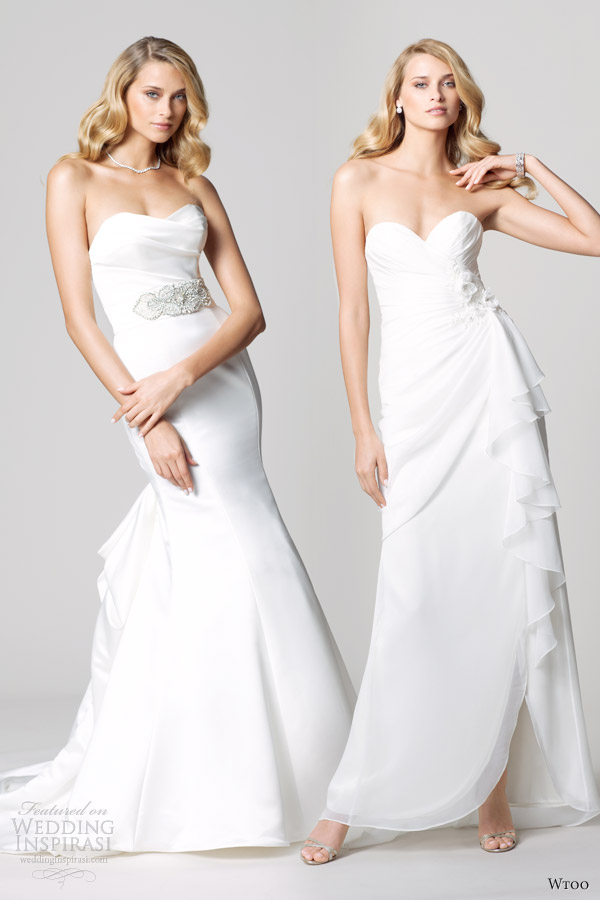 Adorable strapless short wedding dress featuring skirt of raw edged petals. Oh, and that belt!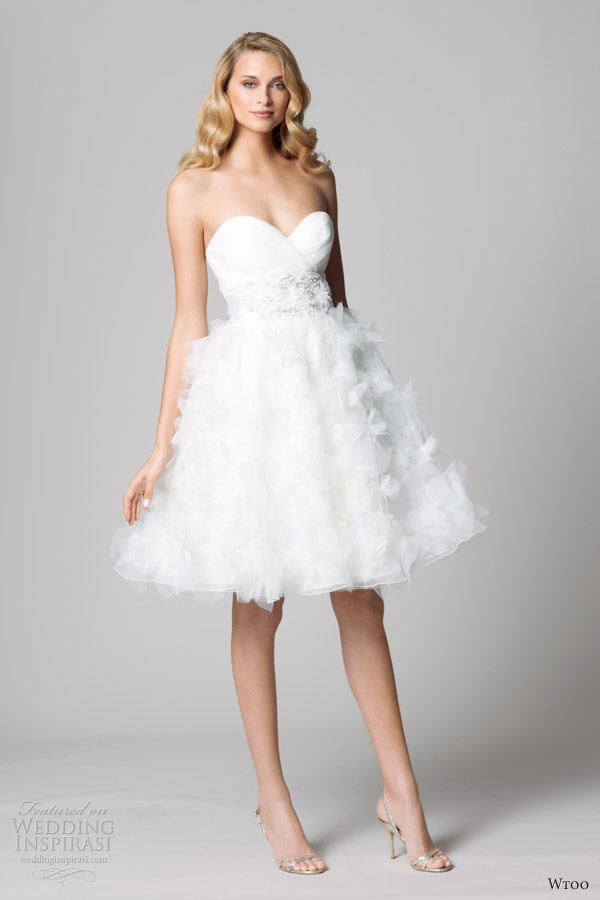 Strapless off-white gown with sweetheart neckline and A-line skirt.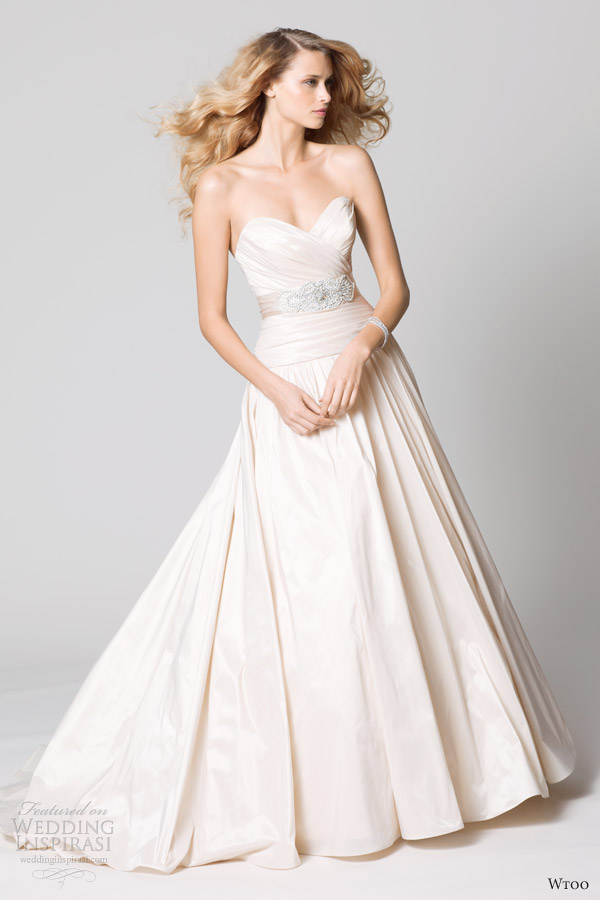 The next few images are the same dresses from the Ad photo shoot on the first page. Another look at the oatmeal strapless gown.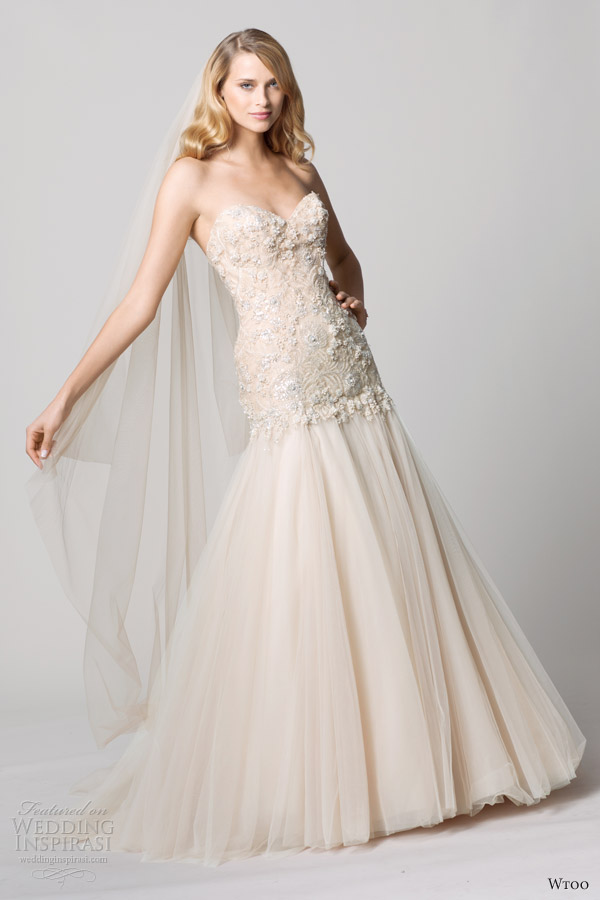 Front detail of the sleeveless lace gown, shown with crystal belt.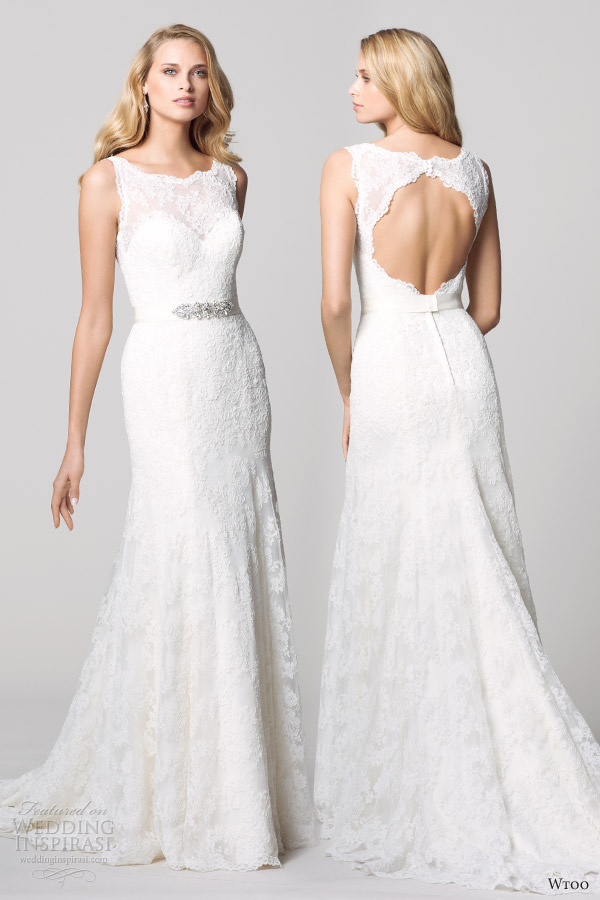 Front view of the mermaid gown with ruched bodice.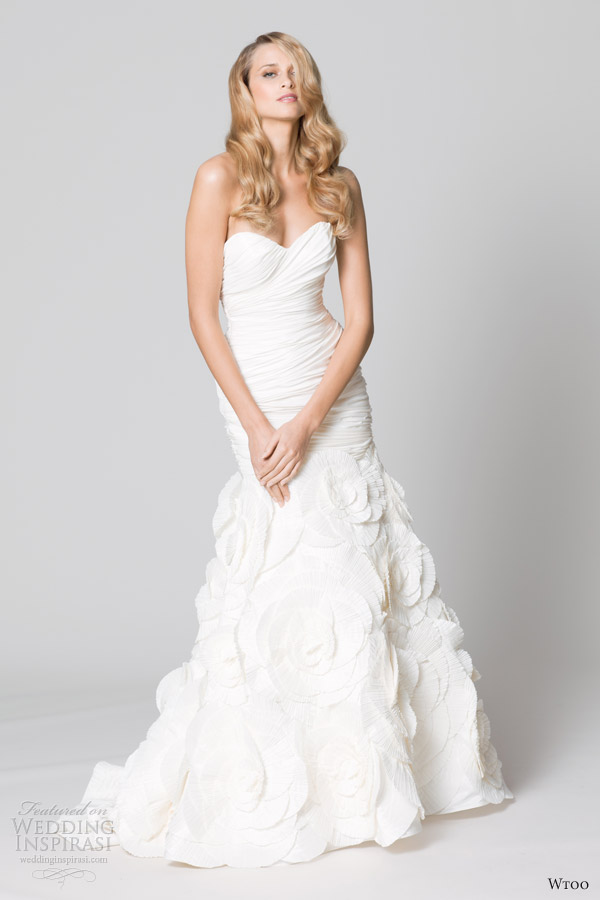 Full length view of one-shoulder gown. Fit for a princess!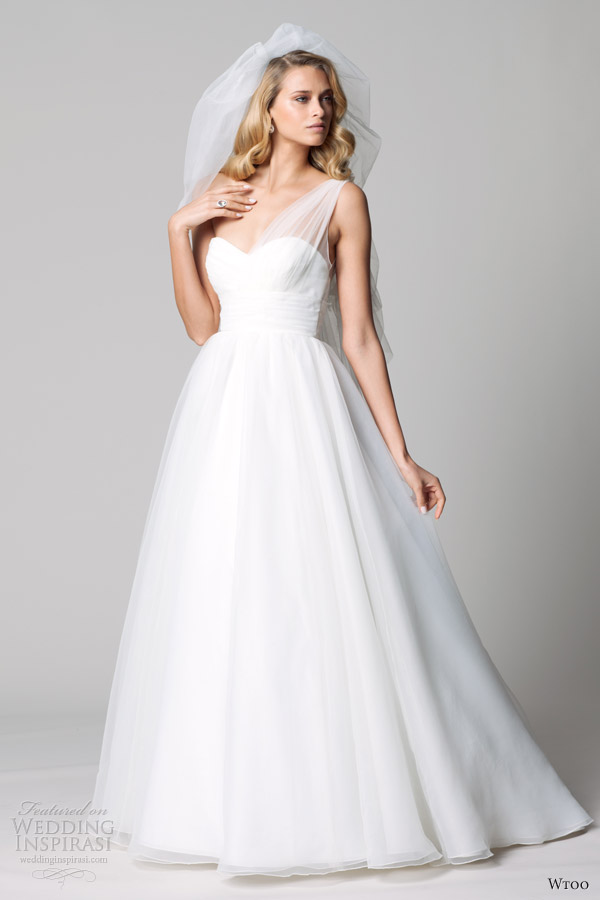 For details, availability and prices, visit Wtoo.