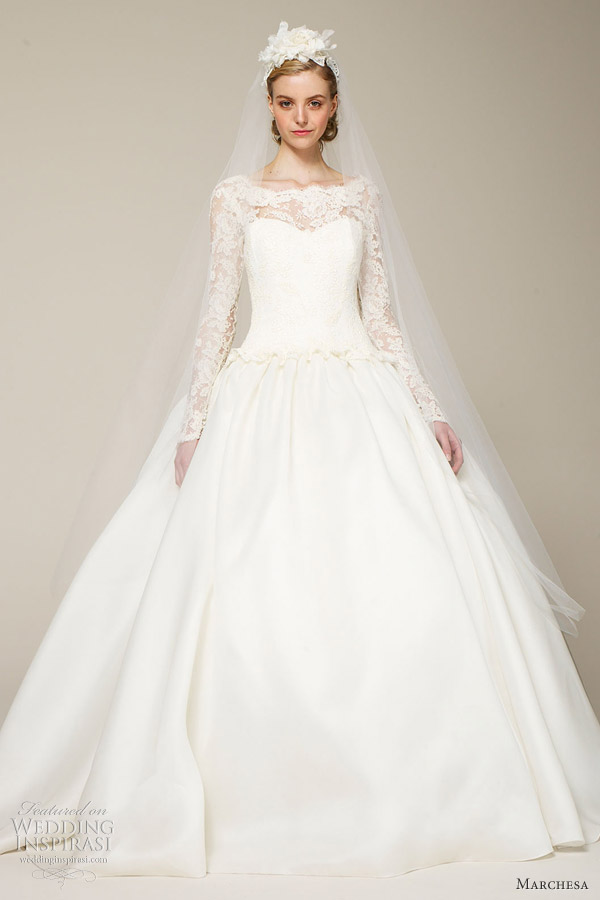 Above and below, gorgeous long sleeve lace ball gown. Love the scalloped neckline and detail at the waist, which makes this gown slightly different from other Kate Middleton inspired gowns. Speaking of which, has it really been a year since the royal wedding? How time flies!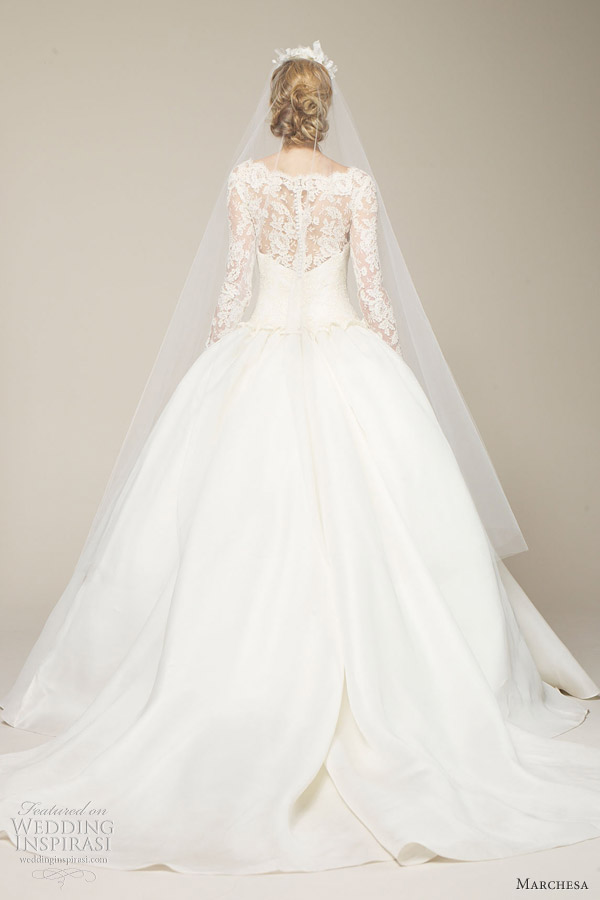 Strapless ball gown with ethereal tulle skirt.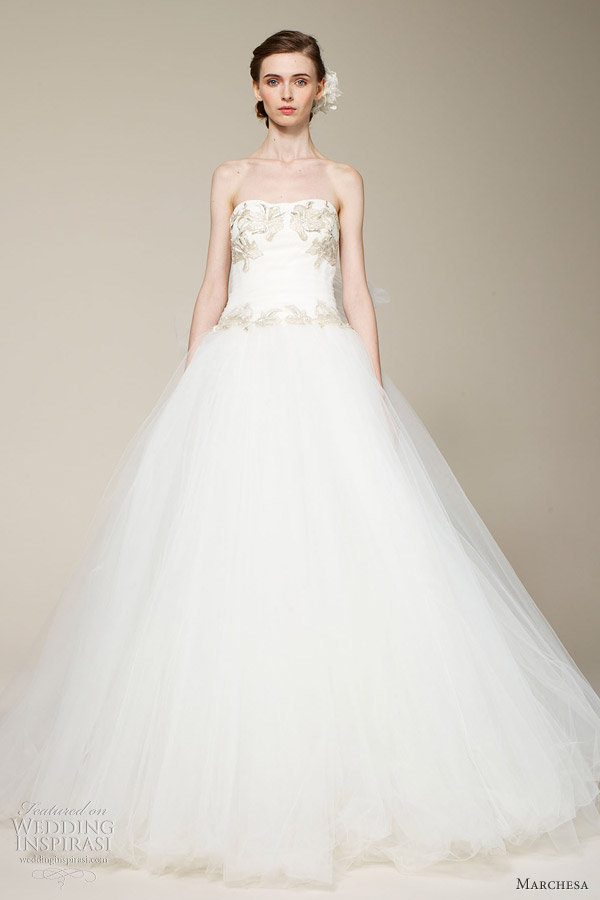 Strapless spangled ball gown.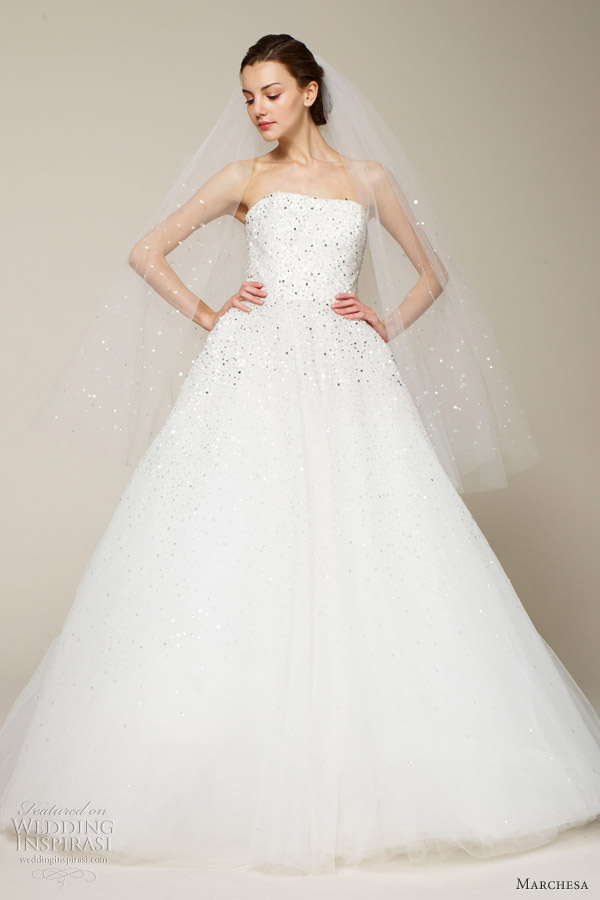 Strapless draped gown with embroidered bodice.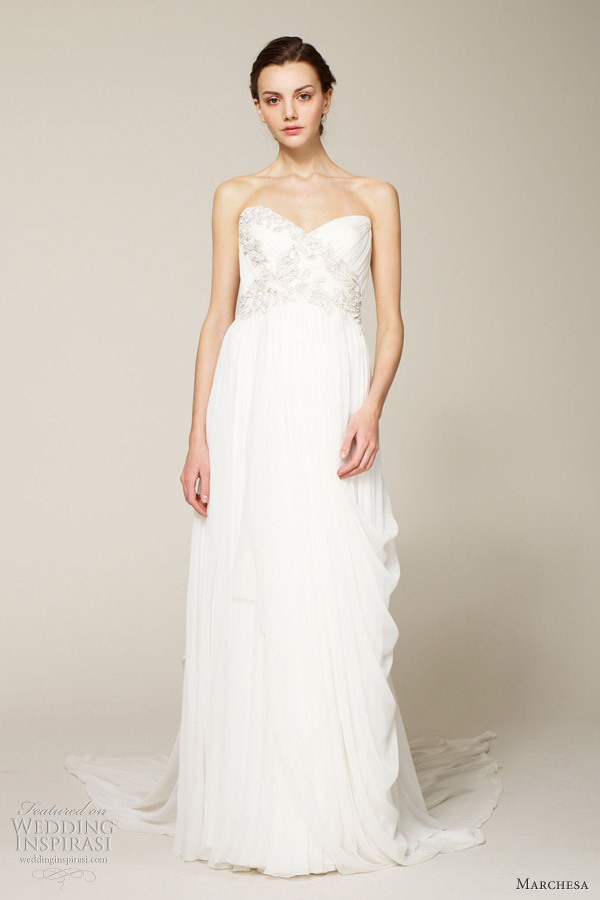 Va-va-voom — strapless column gown with beautifully pleated bodice.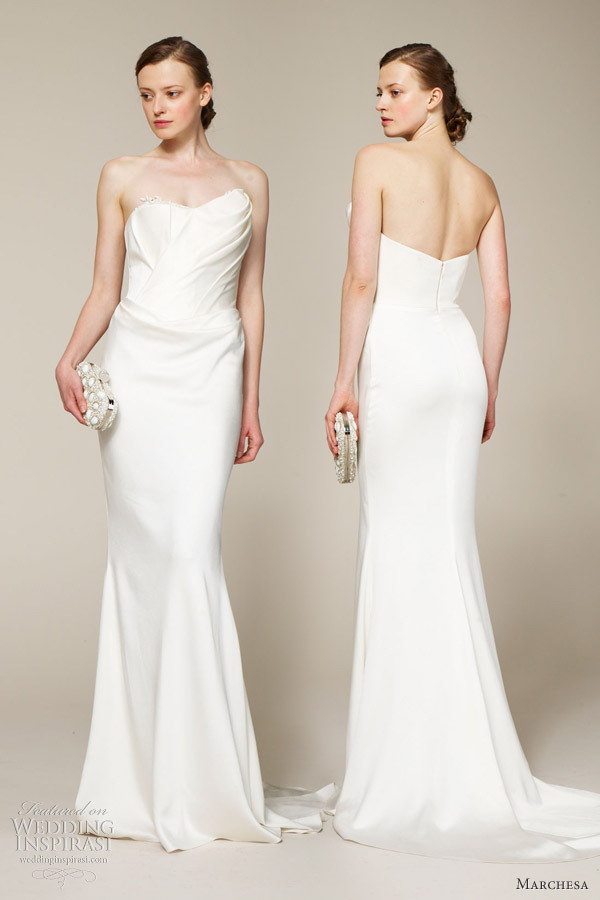 More pretty wedding dresses from Marchesa Spring 2013 bridal collection on the page.