Cardinal strapless bias-cut ballgown with hand-rolled floral and floating Chantilly lace detail.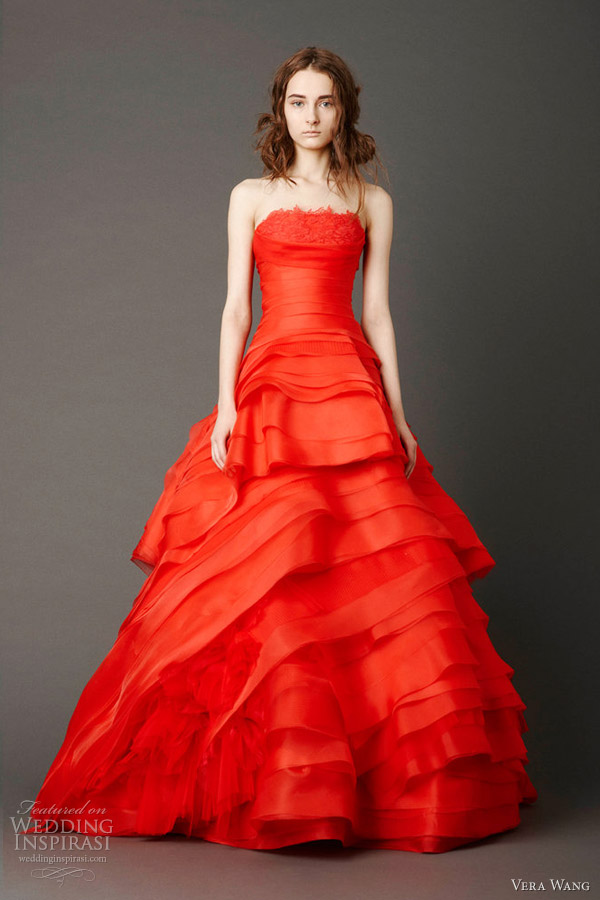 Cardinal one-shoulder ballgown with sheared flange bodice and swirling tumble tulle skirt with floating Chantilly lace embroidered appliqué.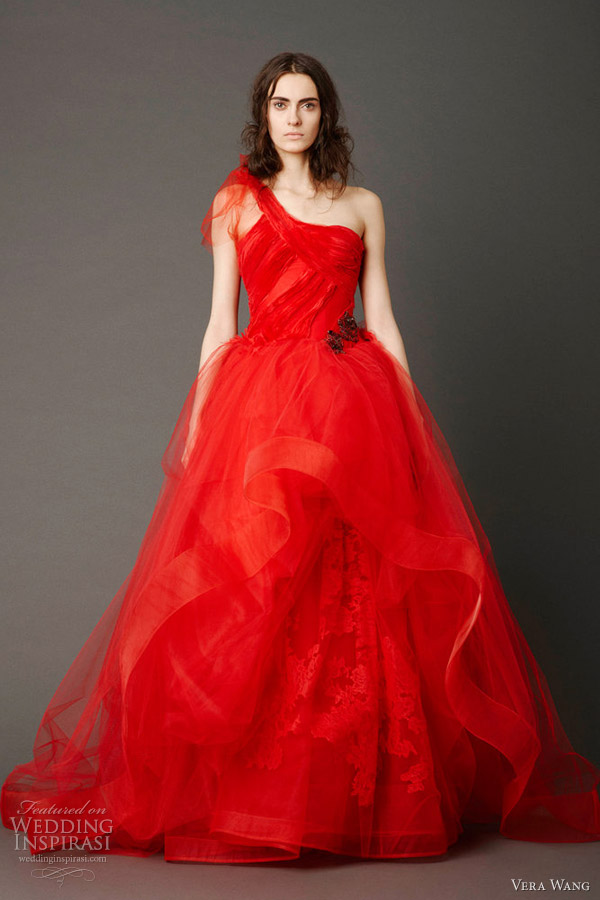 Vermillion V–neck mermaid gown with alternating sheered tulle flange skirt and crystal embroidered shoulder detail.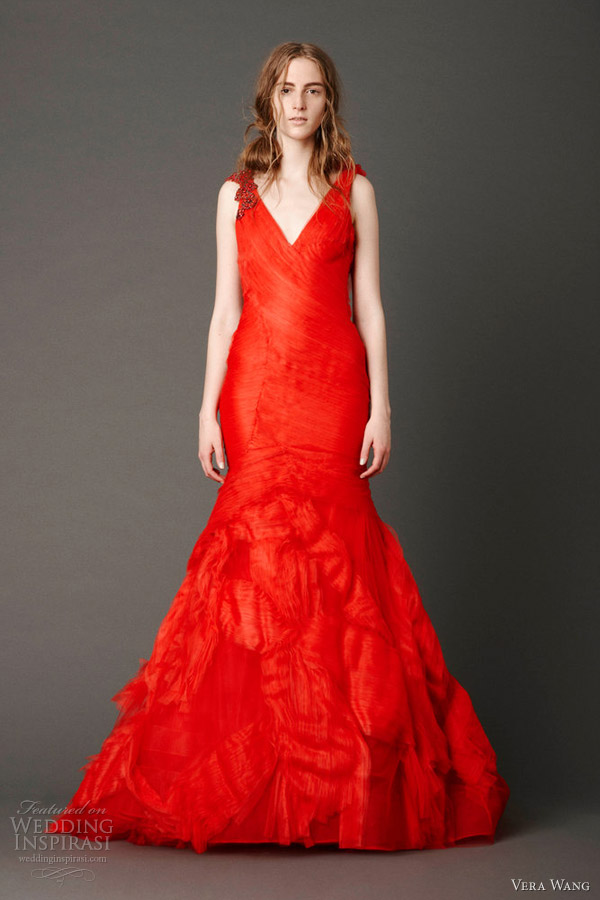 Cardinal strapless collapsed ballgown with tiered flange detail skirt and crystal embroidered silk, hand-cut floral accents.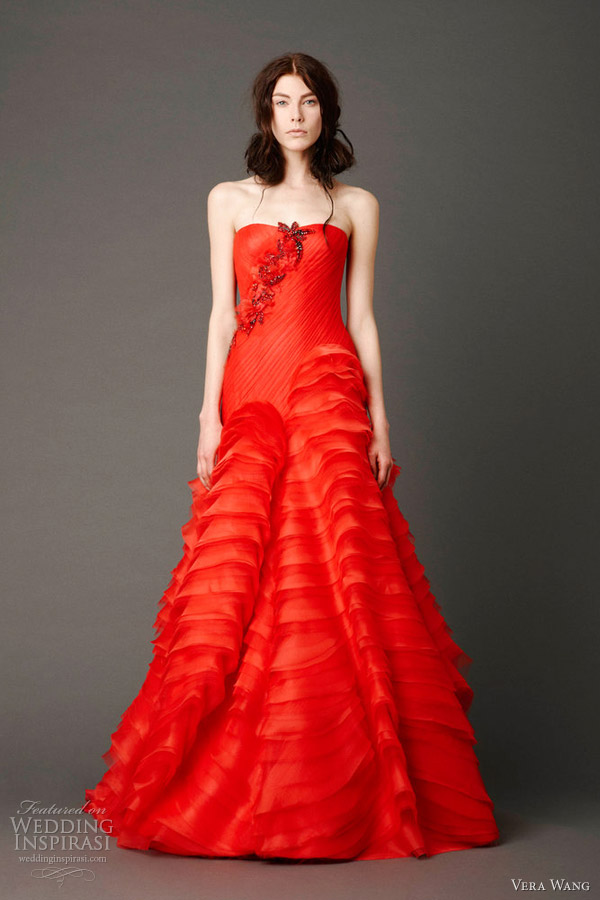 Vermillion strapless mermaid gown with inverted flange bodice andcrystal embroidered floral detail skirt.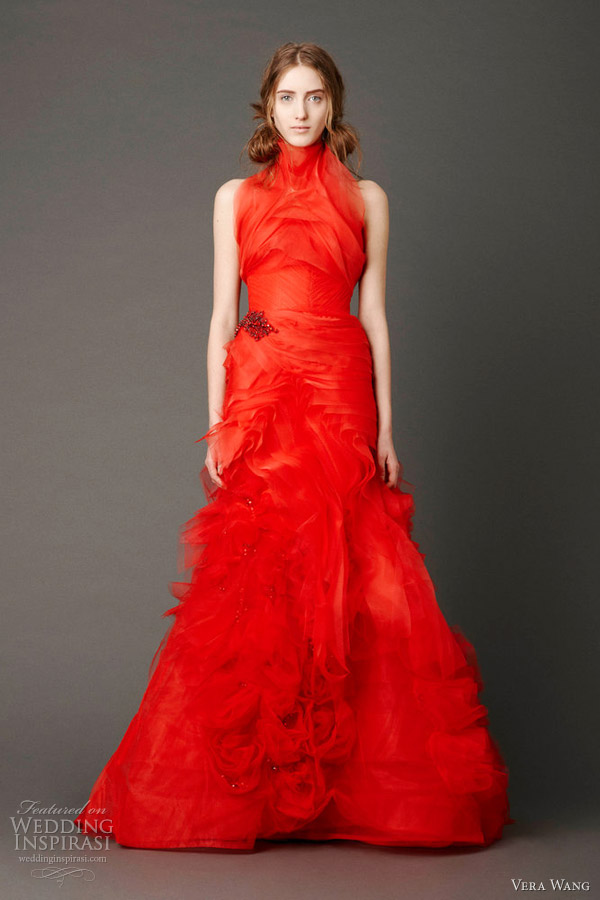 Cardinal mermaid gown with asymmetrical crisscross tulle draped neckline and hand-rolled floral appliqué detail skirt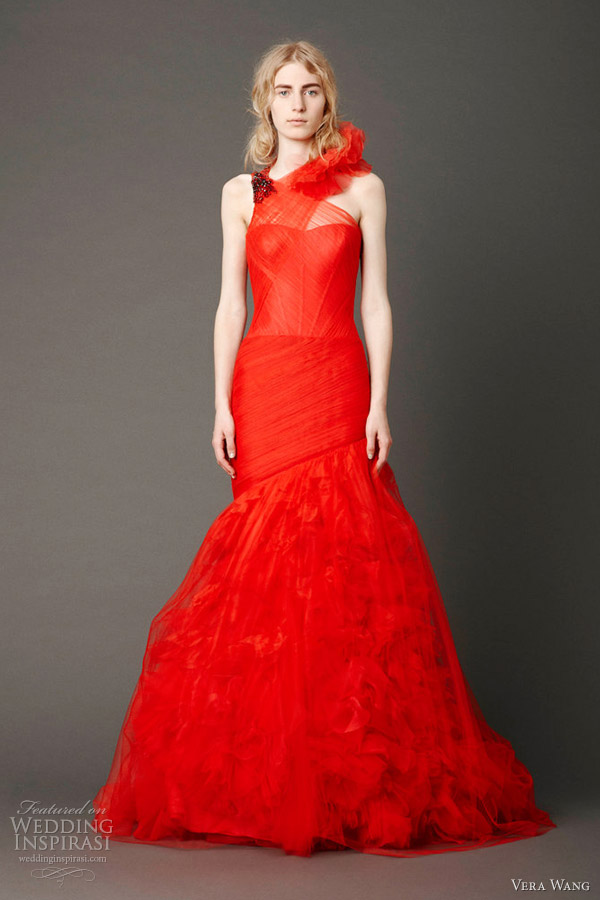 More Vera Wang Spring 2013 wedding dresses on the next page.