Kate column gown with delicate spaghetti straps.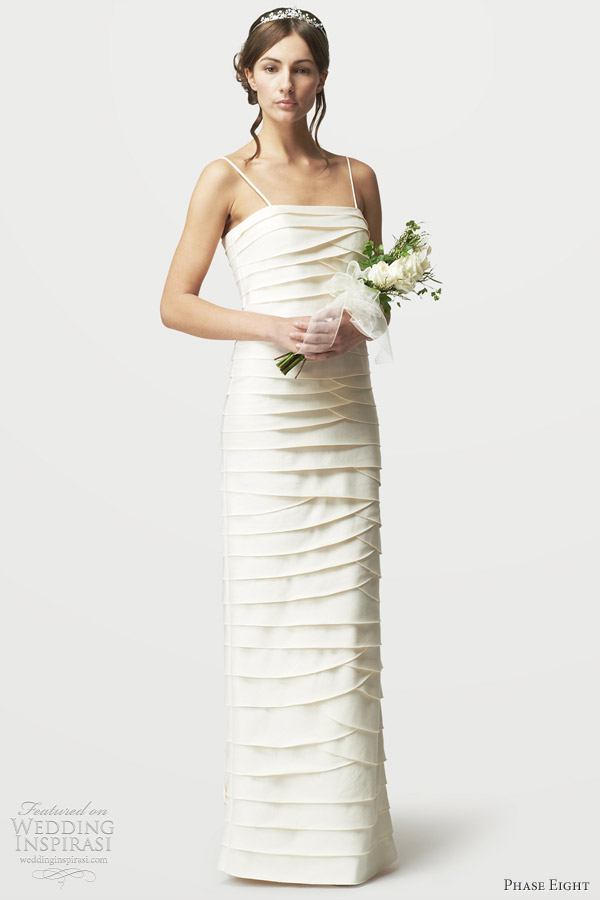 Scalllop cape with sequined detail; shown with Stephanie pleated wedding dress.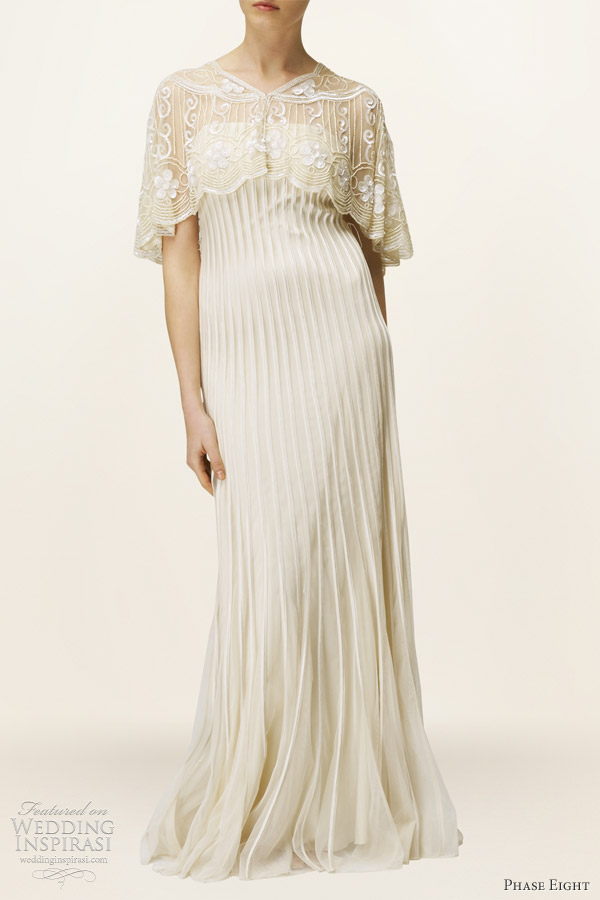 Elspeth gown featuring embellishment on the front and contrasting with delicate mesh pleats across the bust. The waterfall drape detail at the front hangs beautifully and blends subtly into the fluid skirt of the dress.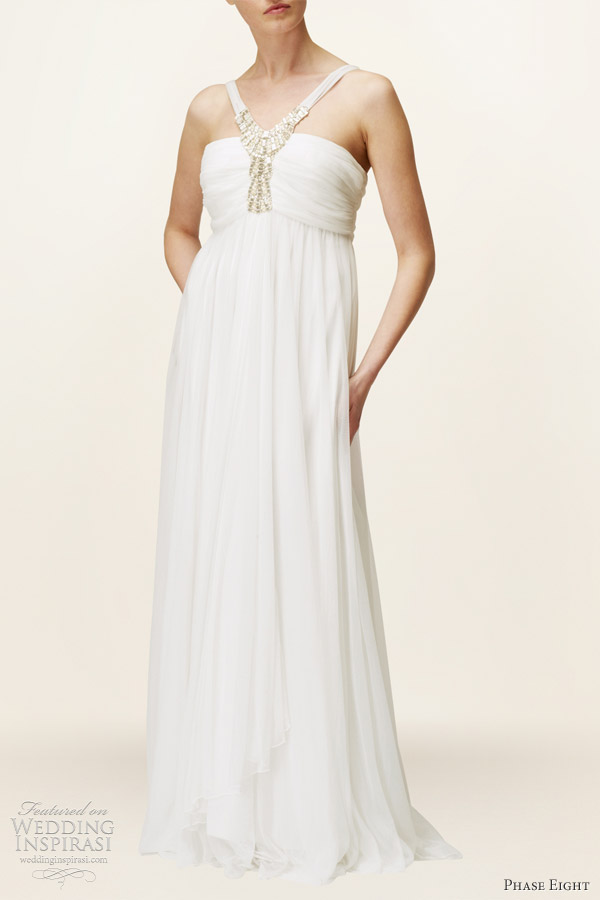 Gabriellla embroidered 1950′s style dress with a full skirt and fitted bodice.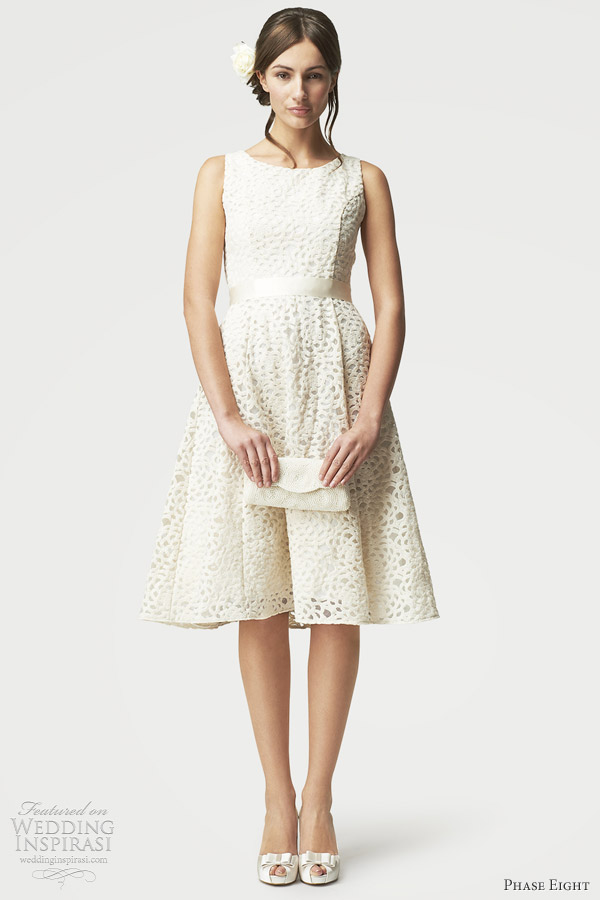 Amelia Rose burnout dress featuring flared skirt and deep V-neck at both the front and back.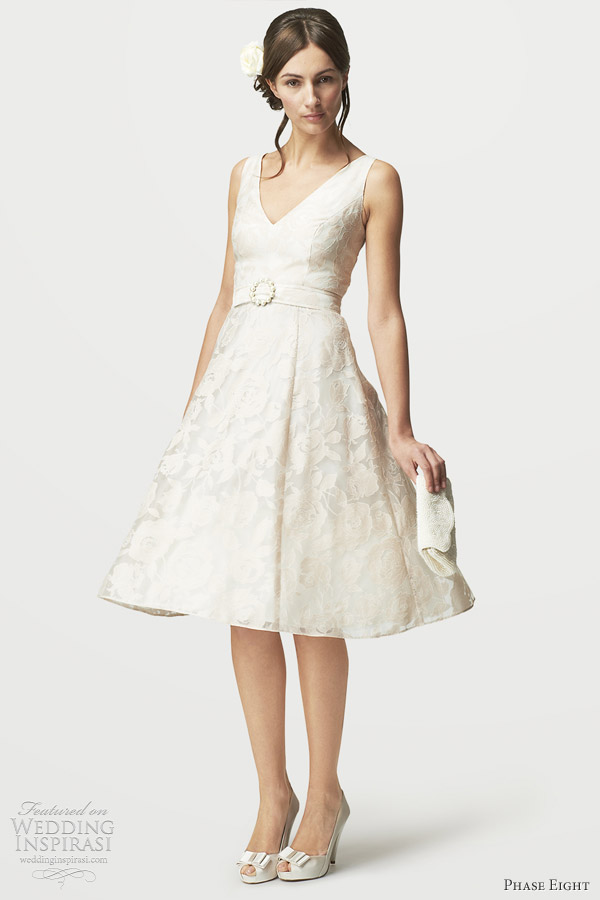 For details, prices and availability, visit Phase Eight.