Sculpted fit-to-flare taffeta bridal gown with couture flowers at neckline accented with crystal clusters.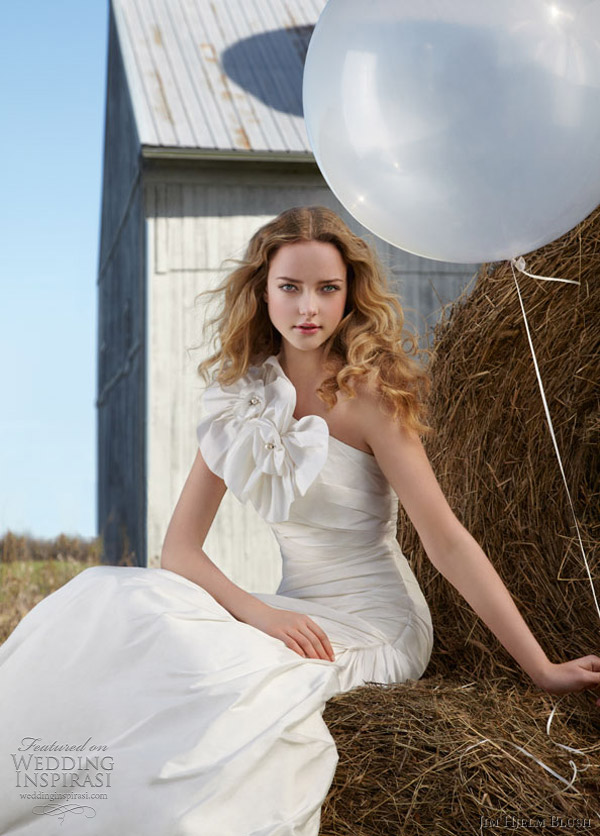 Fitted slim sheen lace wedding gown with double straps.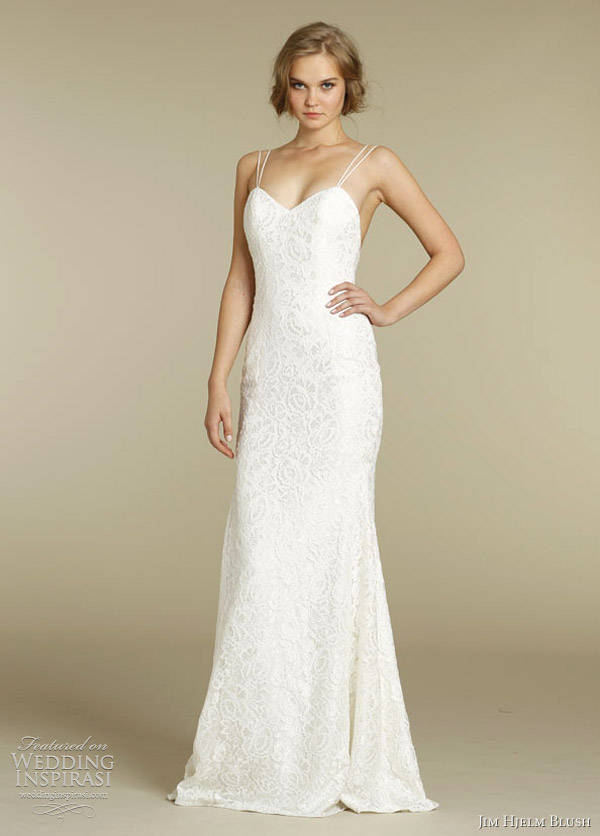 Fleur cotton lace mini wedding dress with petaled hem.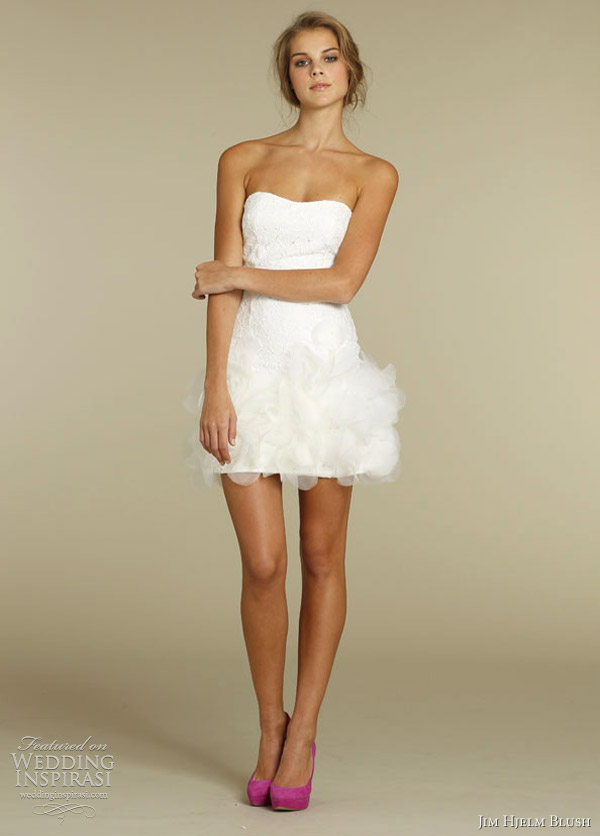 Fit-to-flare sheen lace strapless gown with sheer tulle overlay and blooming flowers on the bodice.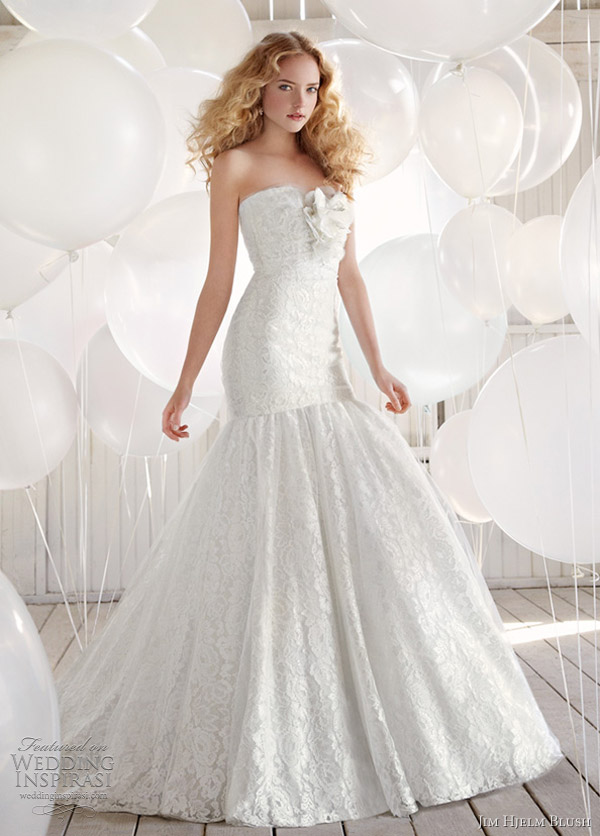 Matte taffeta bridal ball gown with layered petal affect. Available in Ivory or French Almond (shown).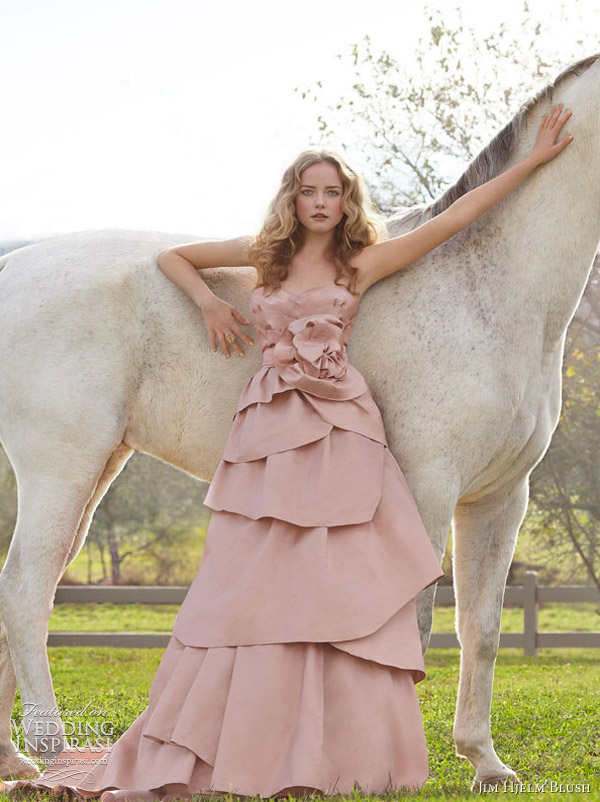 For details, prices and availability, visit JLM Couture.