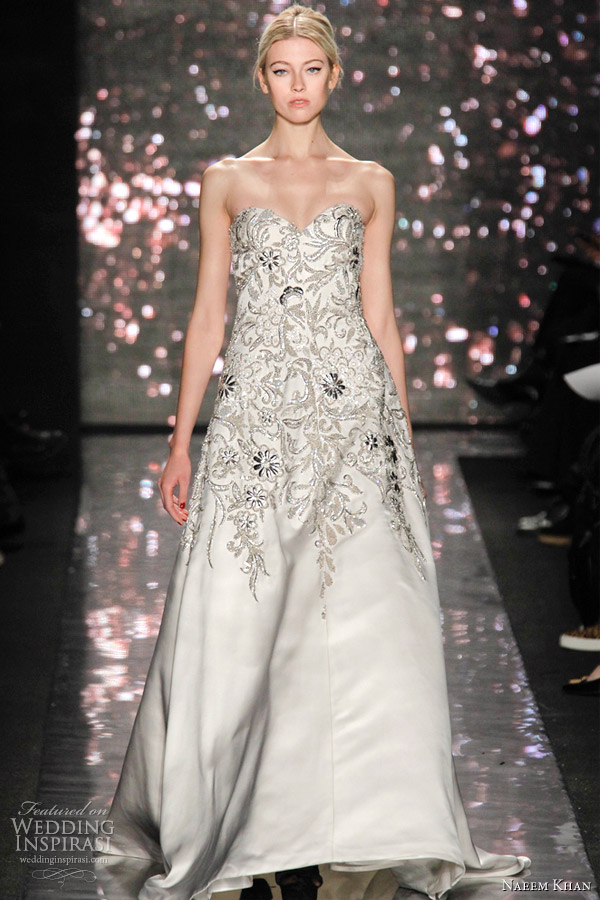 Glittery, glamorous gowns from Naeem Khan Fall/Winter 2012-2013 ready-to-wear collection. Above, strapless gown with embroidered detail — very wedding dress-like. Below, shining armor — gown made of reflective discs. Wow, dazzling!
More shining examples — long sleeve gowns with the golden touch.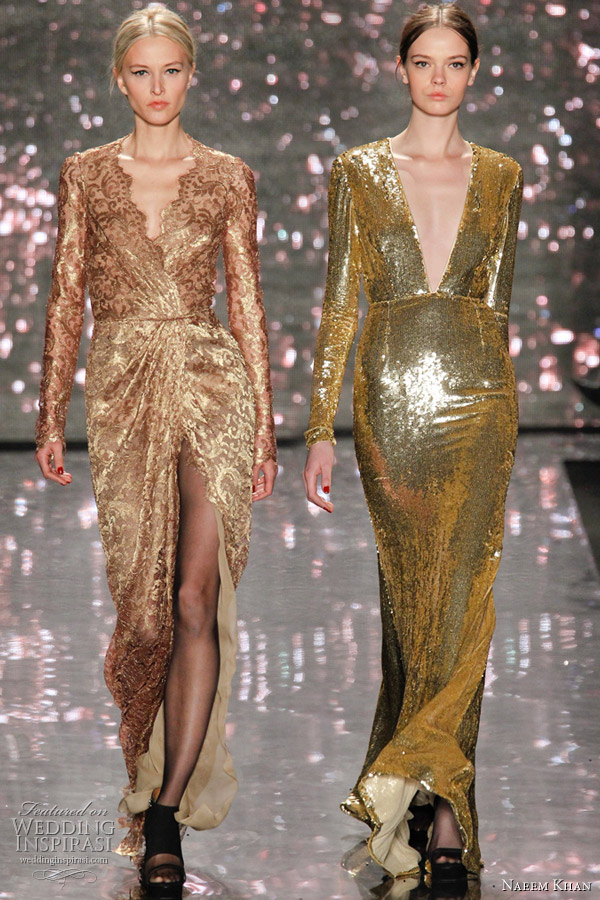 Black and white mermaid gown with plunging neckline.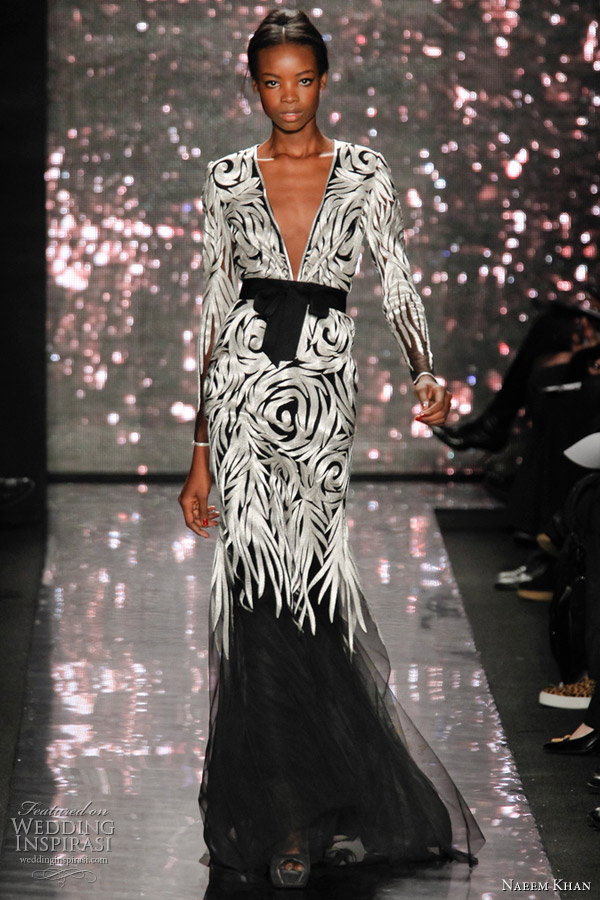 More gorgeous Naeem Khan gowns after the jump.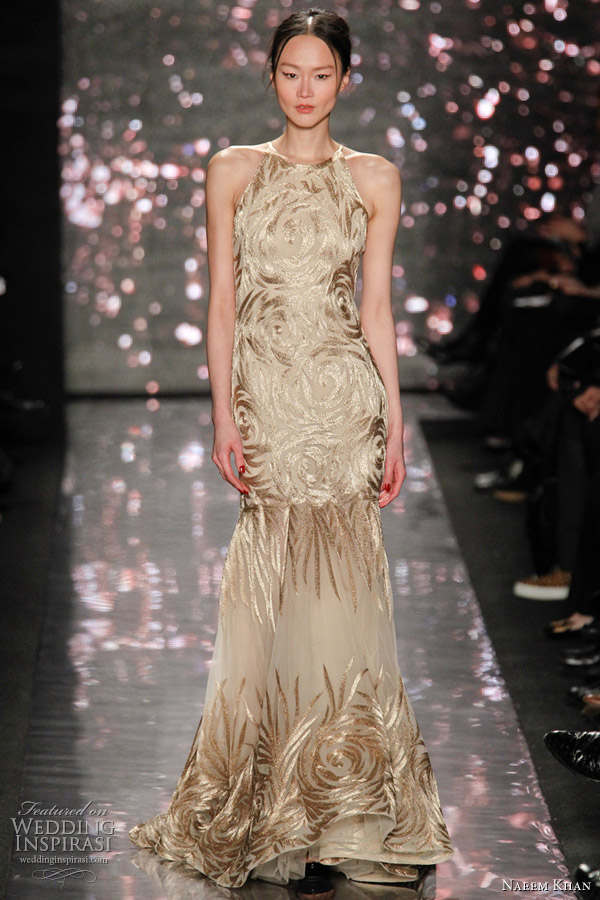 Going dotty — the collection draws inspiration from the bindi.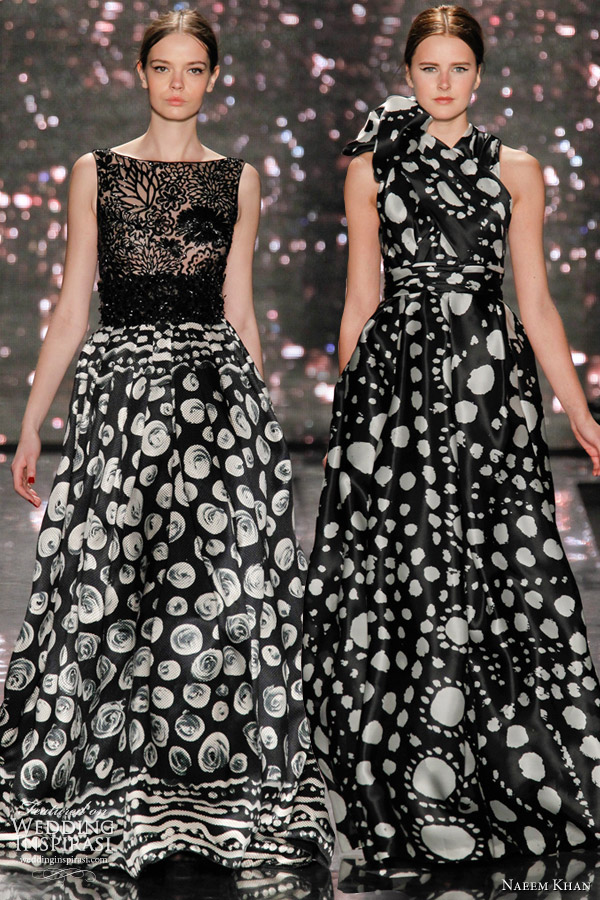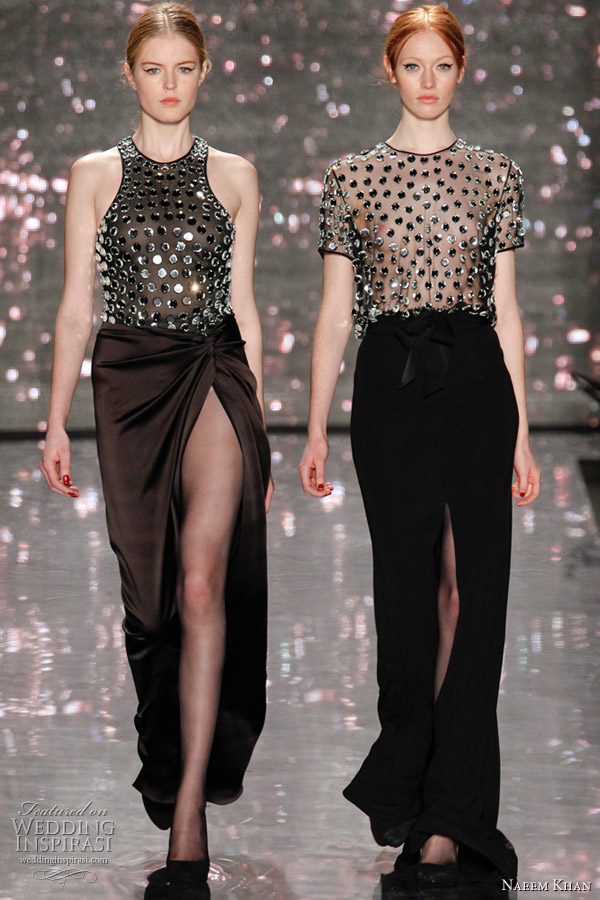 One-shoulder print gown. See the gown on the left?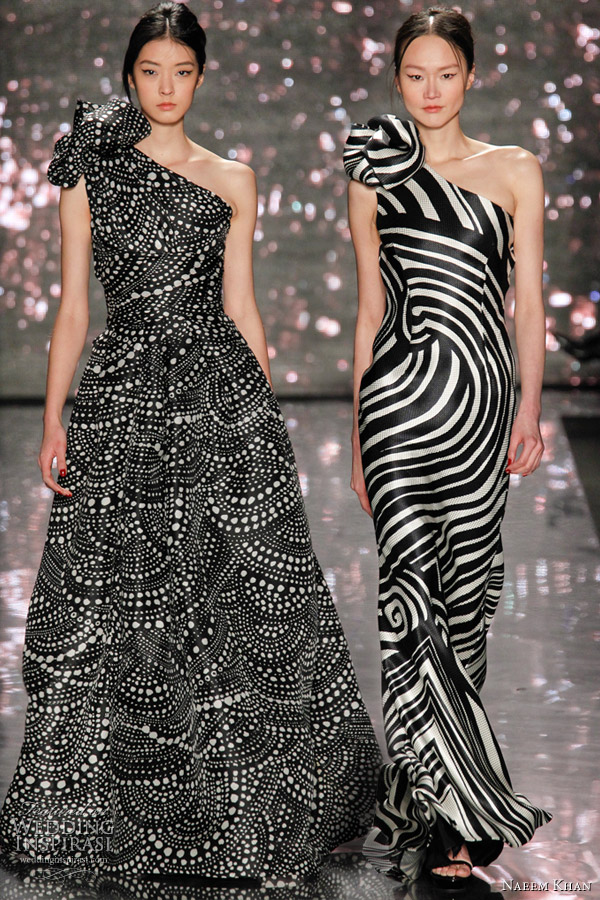 The print looks ultra adorable on a short knee-length dress.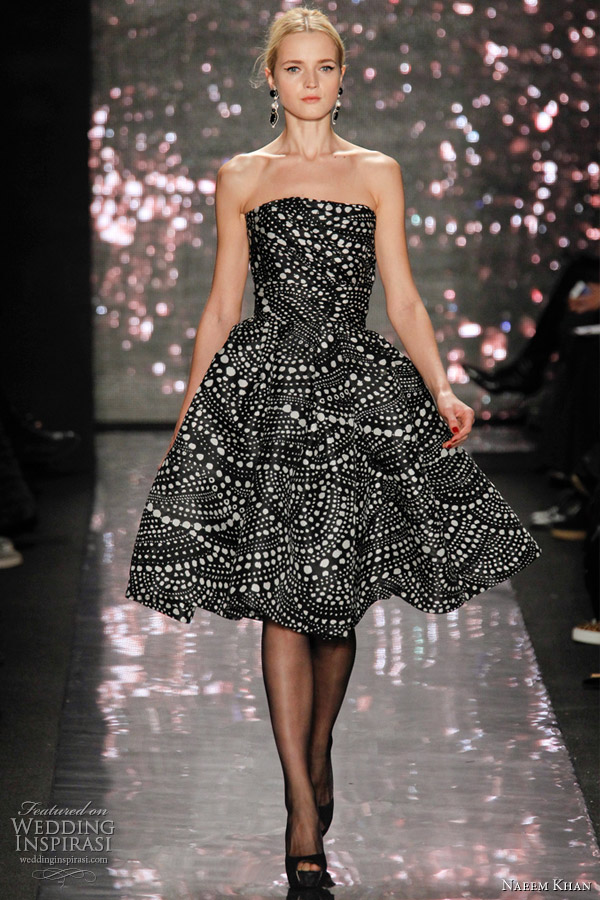 Belted robes, reminiscent of Moroccan takchita kaftans.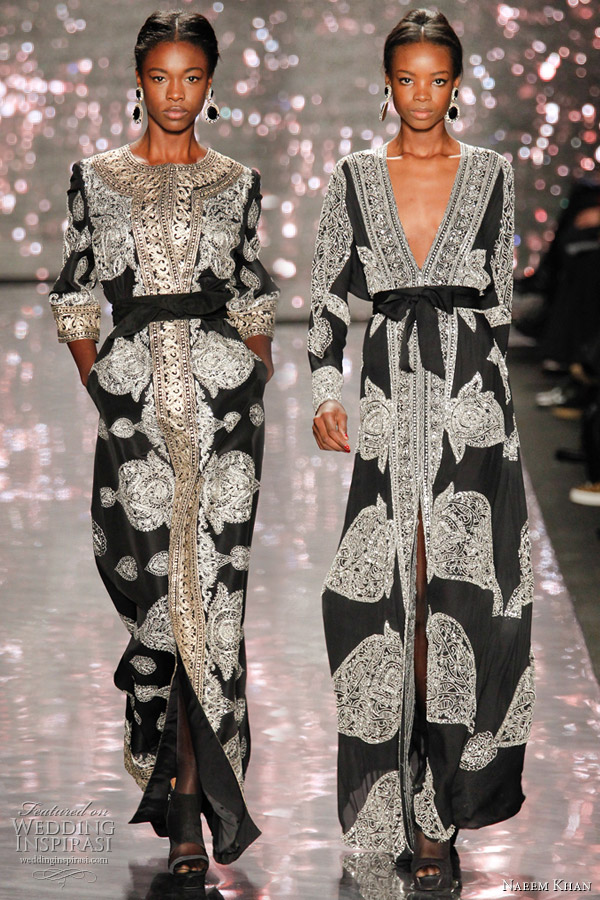 Monochrome caftan with deep V-neck. Love the sheer panels.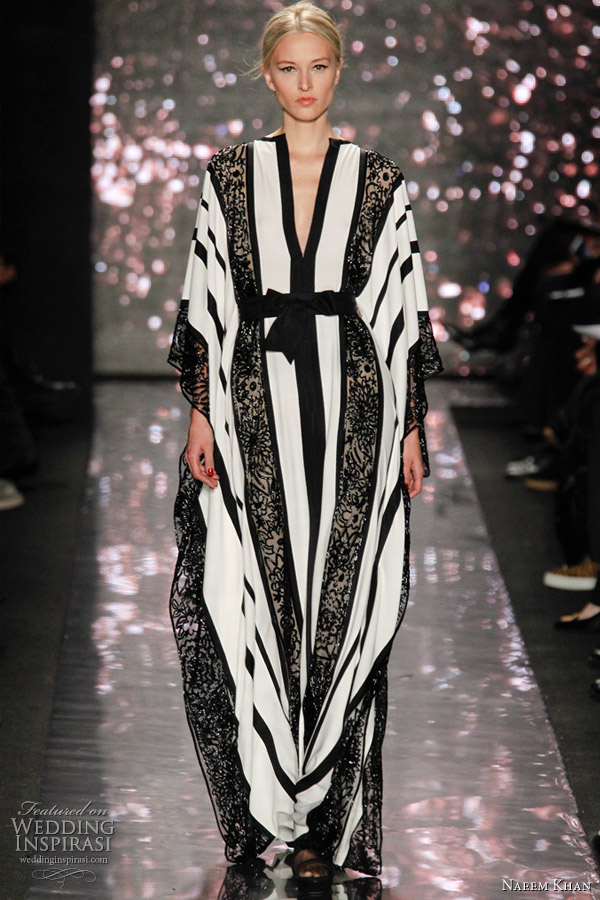 Feathers and fringe.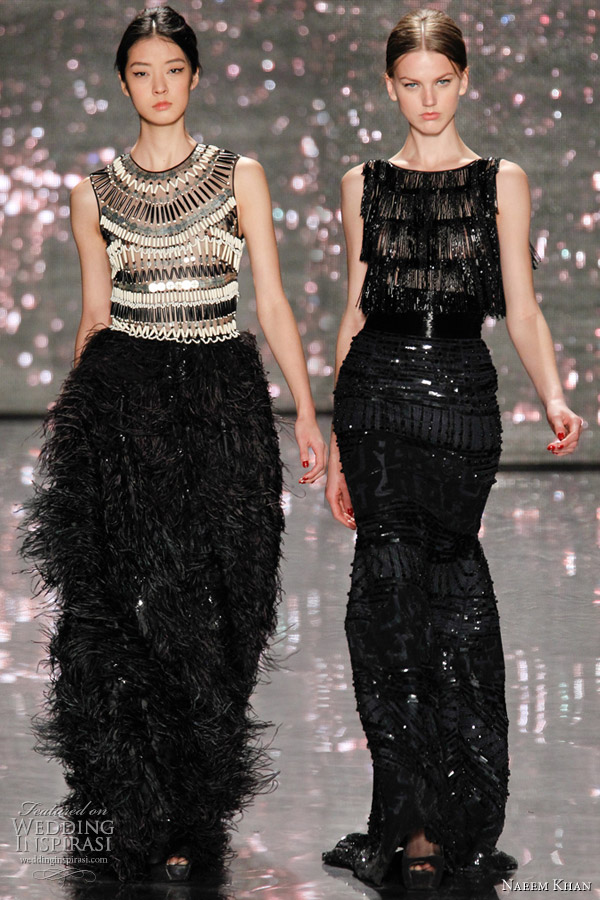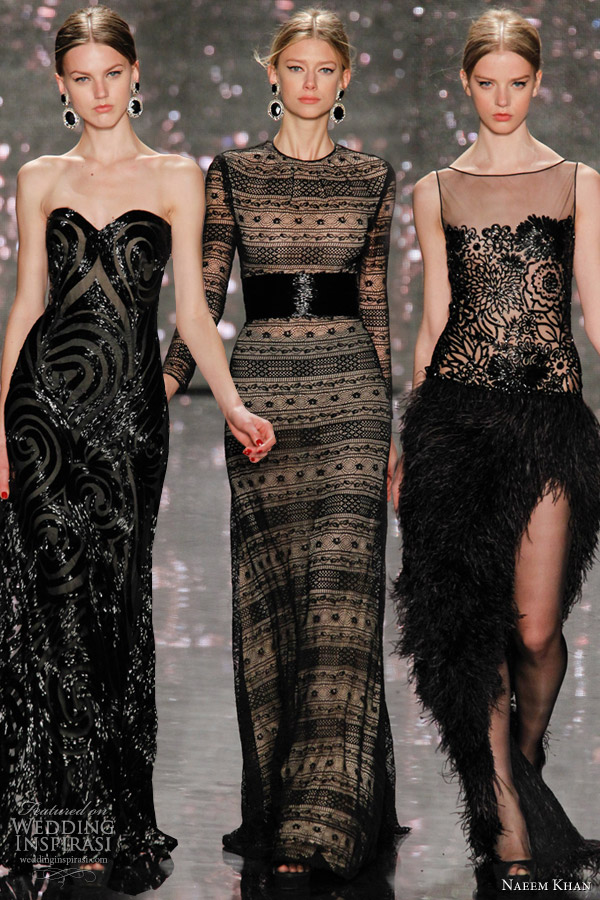 For details, availability and prices, visit Naeem Khan.
Posted on:
February 27th, 2012
File in:
Wedding Dresses
Tags:
bindi
,
black
,
caftan
,
color
,
gold
,
kaftam
,
label: Naeem Khan
,
mermaid
,
metallic
,
one-shoulder
,
season: Fall/Winter
,
short
,
year: 2012
Comments:
Add your comment
Add Comment