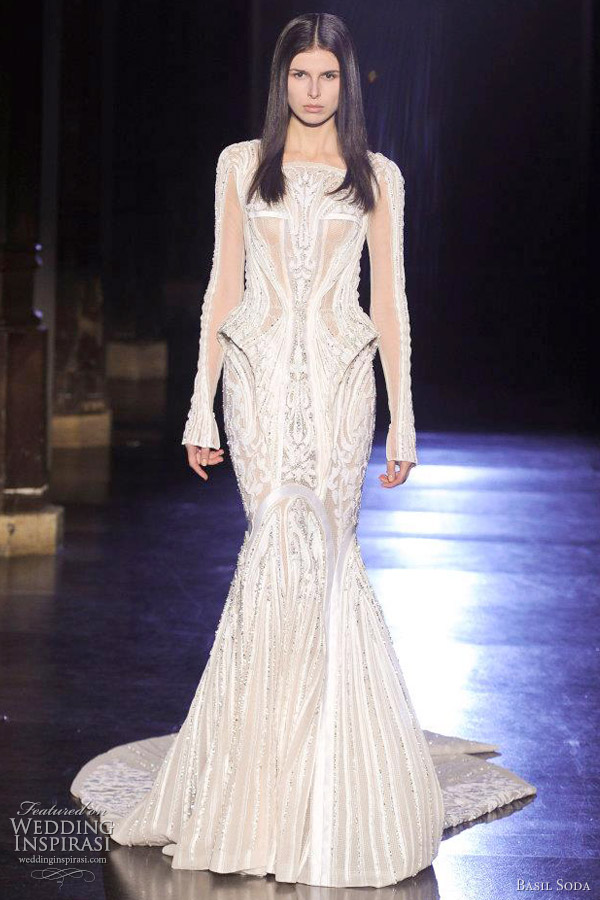 Plenty of wedding dress inspiration for the edgy bride-to-be from the runway of Basil Soda Spring/Summer 2012 Couture collection. Above, long sleeve wedding dress with side peplums that look sculpted into the gown. A hint of  Givenchy, don't you think? Below white gowns with gold accents.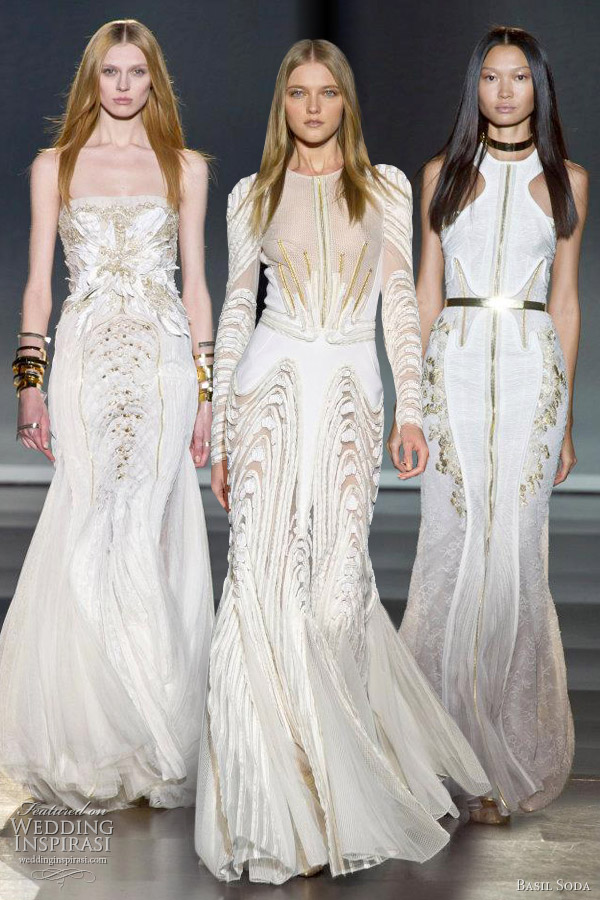 More gilded white gowns we love.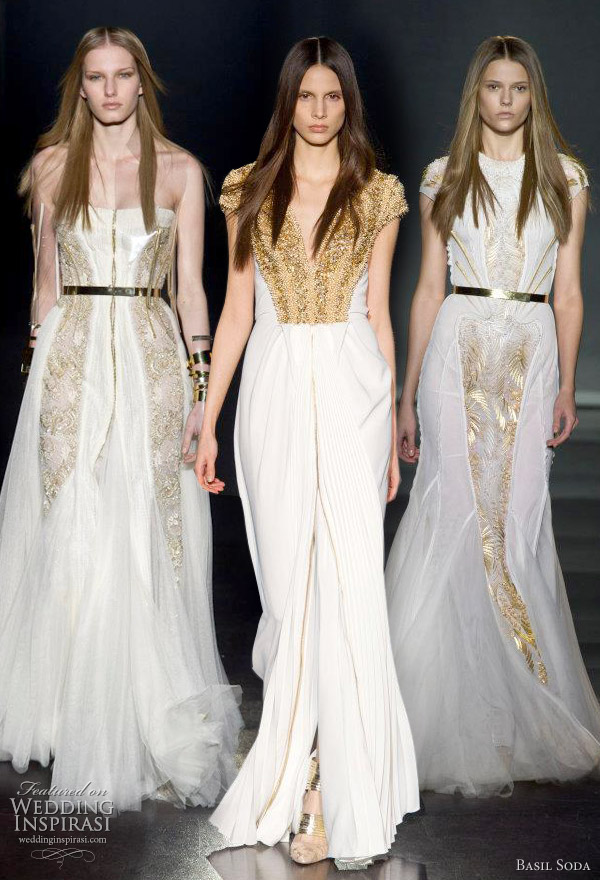 Gowns with unusual pleating and draping.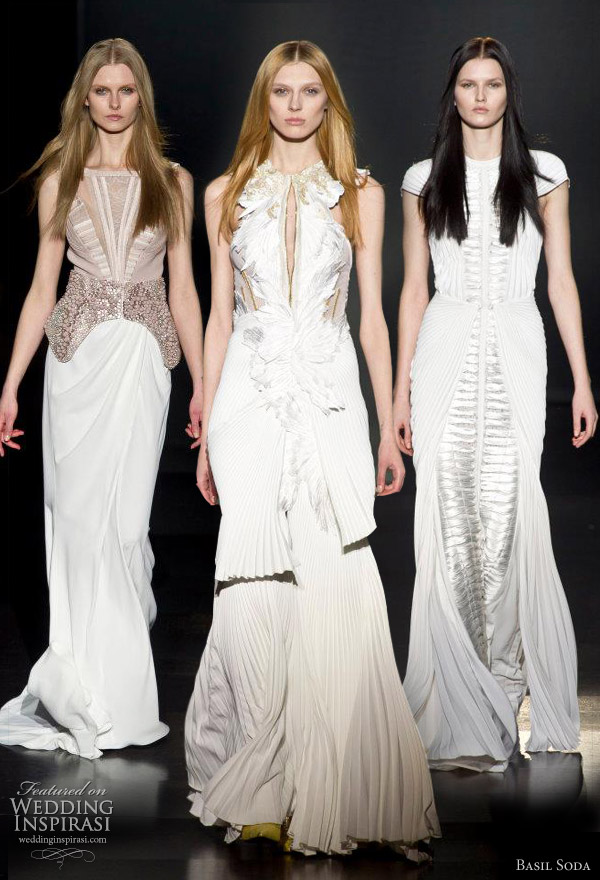 More gorgeous Basil Soda haute couture gowns after the jump.
Sequinned earth tone gowns.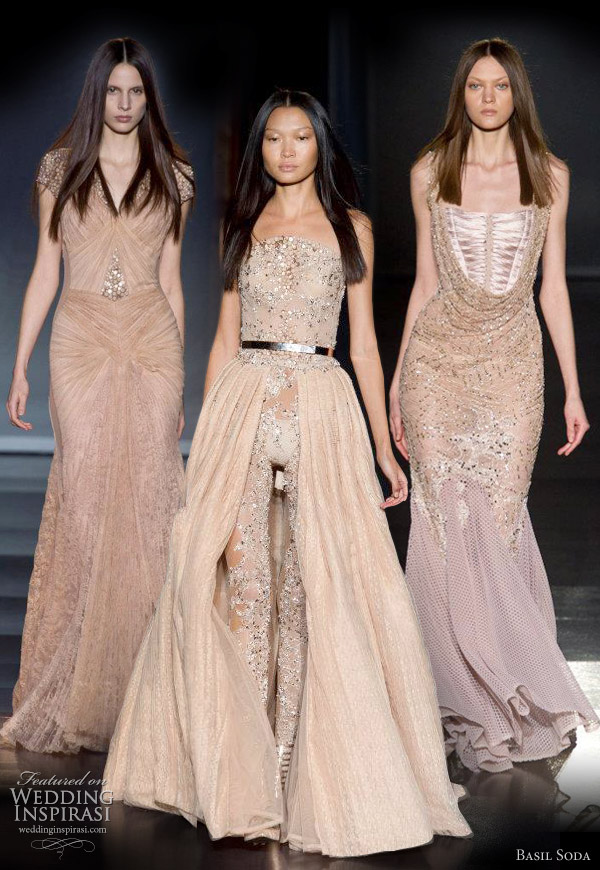 All in the waist -- leaf motifs highlight these dresses.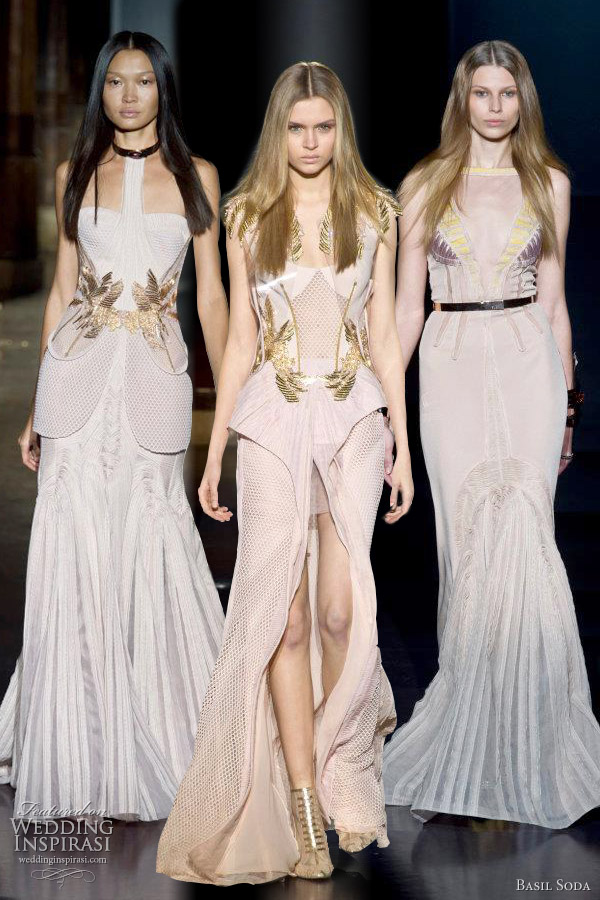 More off-white gowns with metallic accents.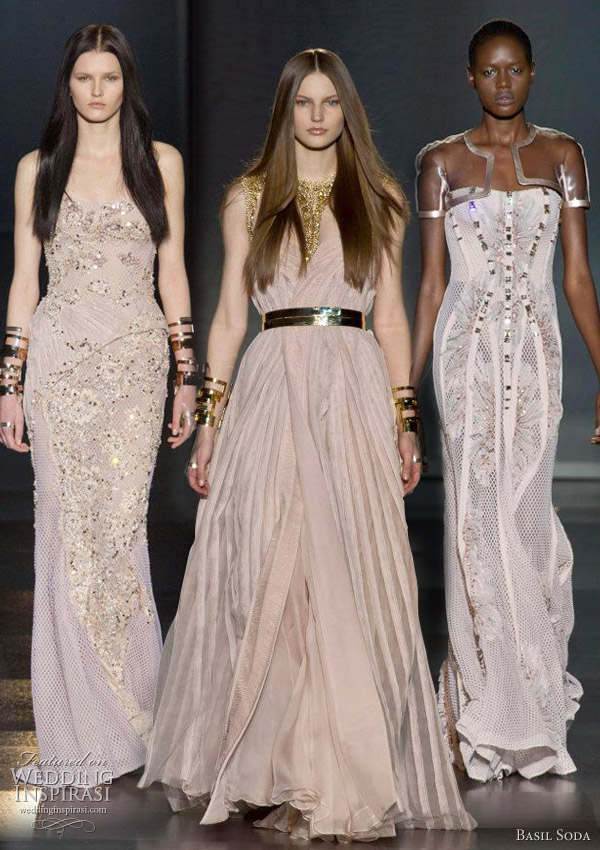 Long sleeve gown with fringed bodice.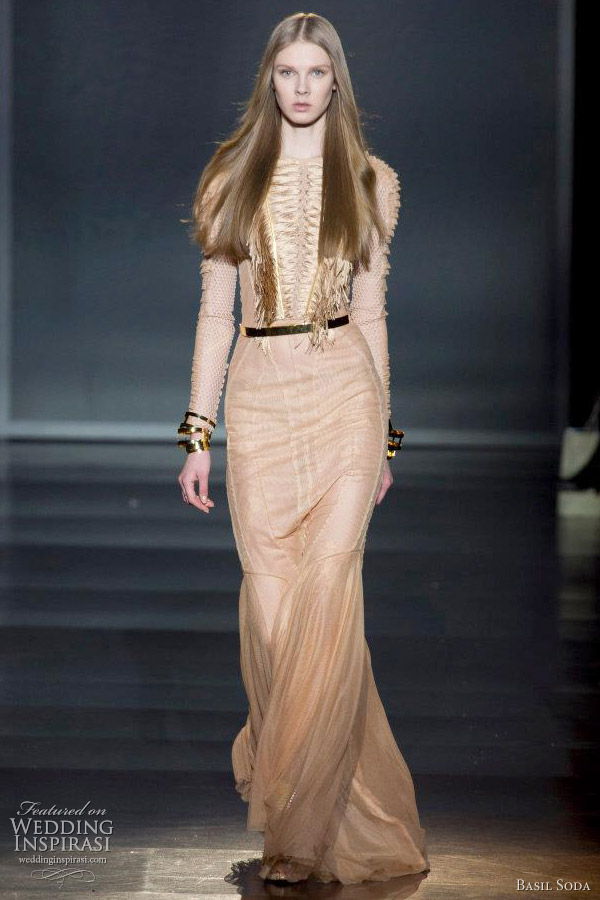 Kaftan style gown with gold accents.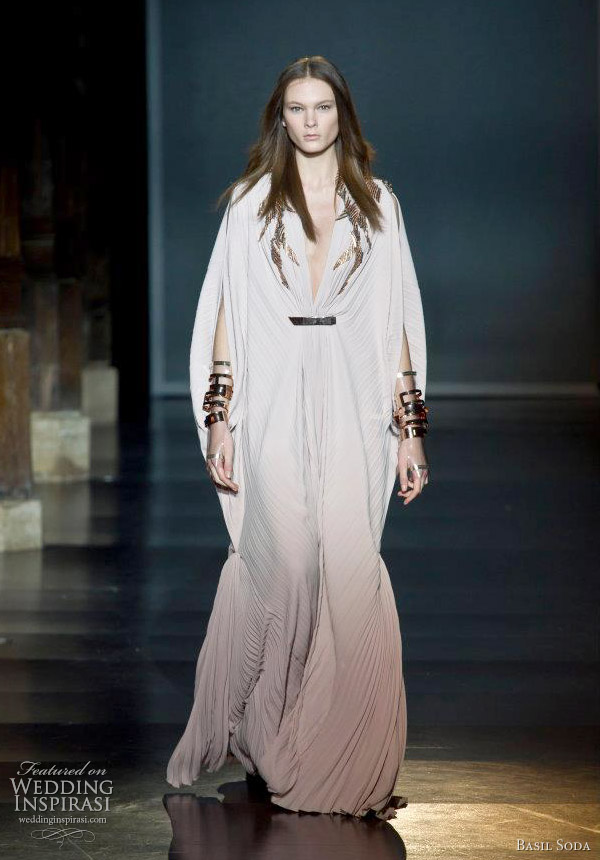 Ray of light -- belted turmeric gown with sunburst panels of fabric highlighting the bodice.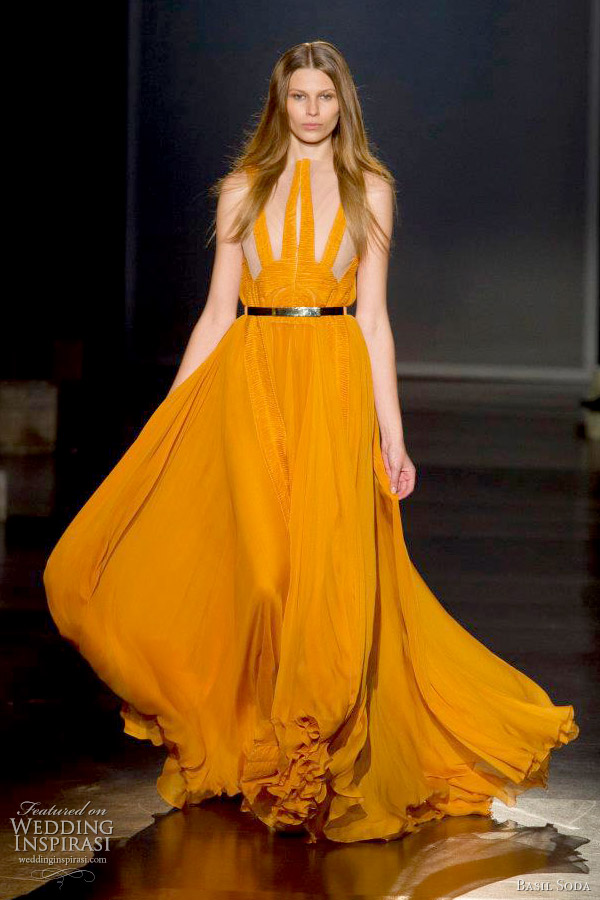 Gold+orange gowns -- sleeveless mermaid, long sleeve column and strapless pleated styles.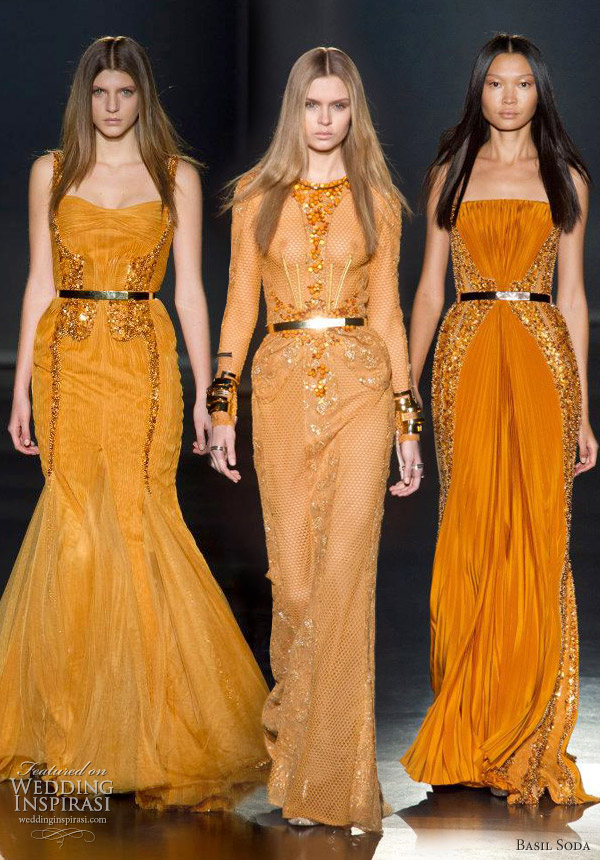 For details, availability and prices, visit Basil Soda.