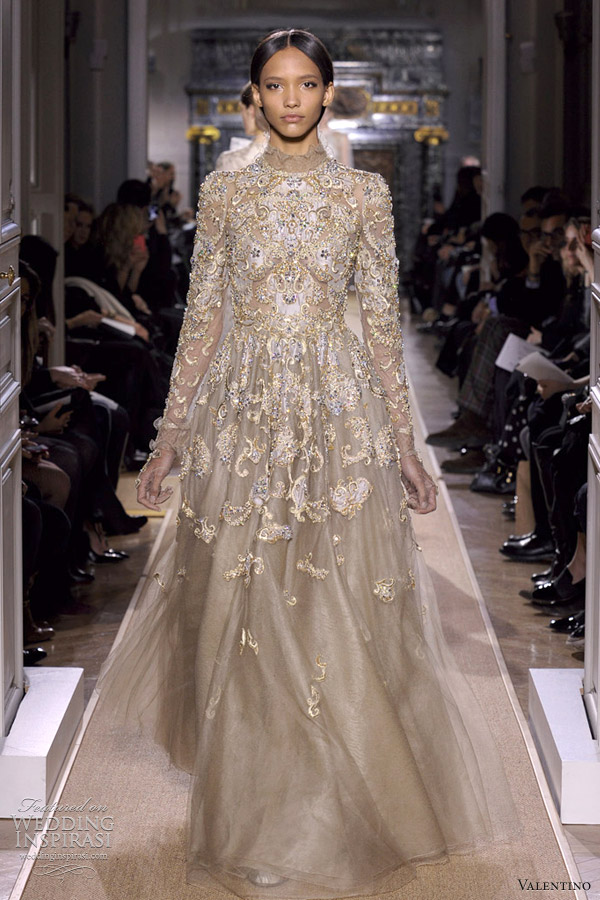 Opulent gowns with a delicate, feminine quality from Valentino Spring/Summer 2012 couture collection. "The collection is pervaded by a desire to return to a real, more intimate dimension of life and style. virginal, bucolic and vivacious, it prefers whisperd introspection to loud exhibition."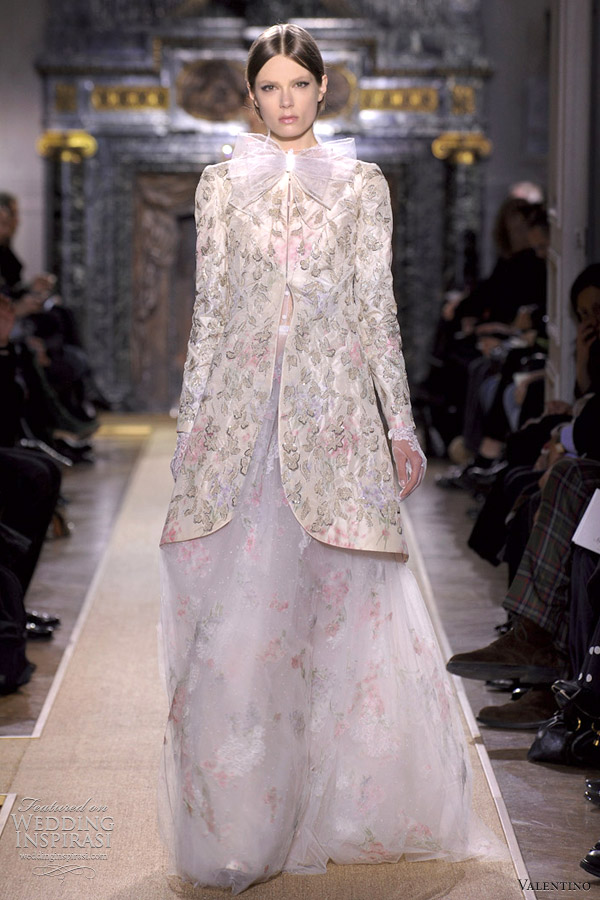 Hallmark of this collection — diaphanous fabrics with dreamy, detailed textures.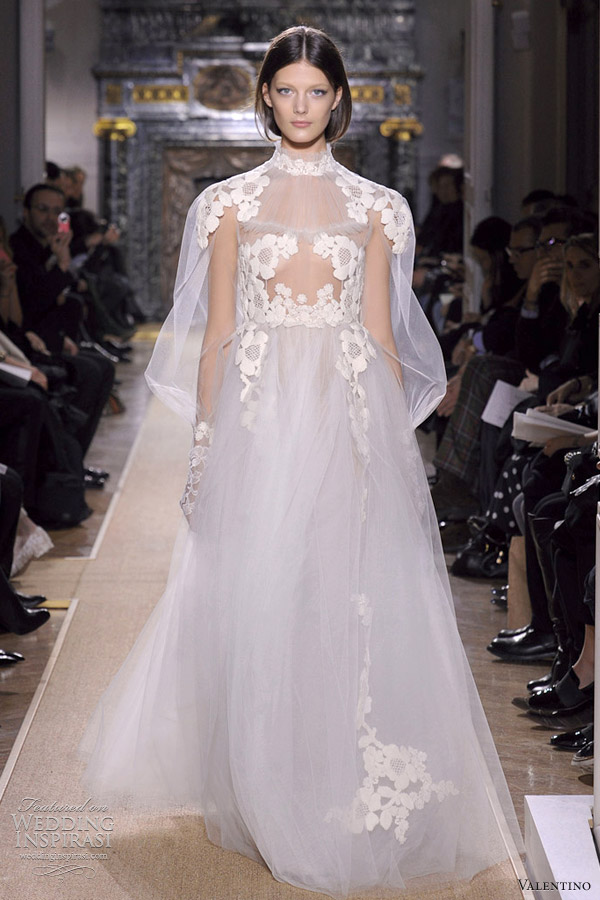 A slip of a dress with sprigged floral print and sheer high neck overlay. Lovely!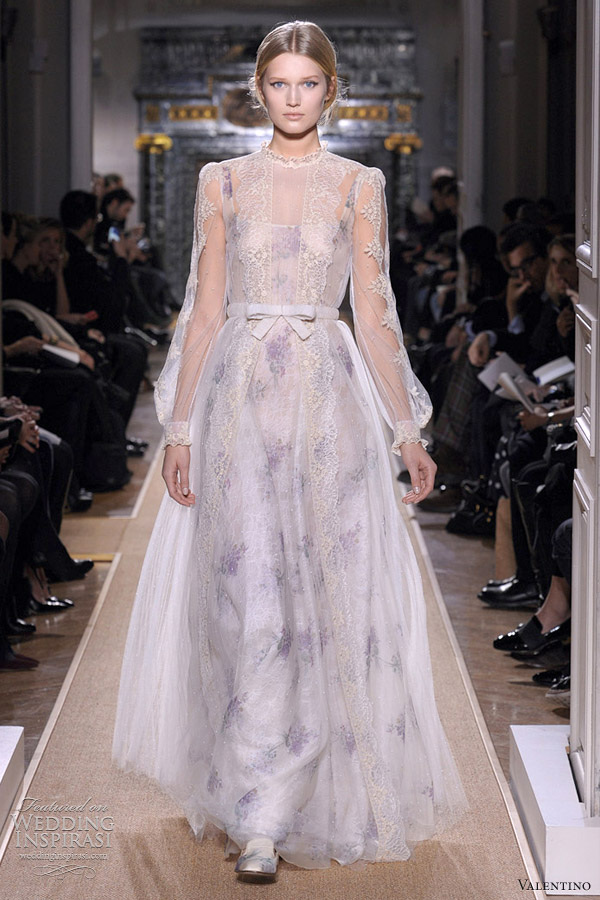 More gorgeous Valentino haute couture gowns after the jump.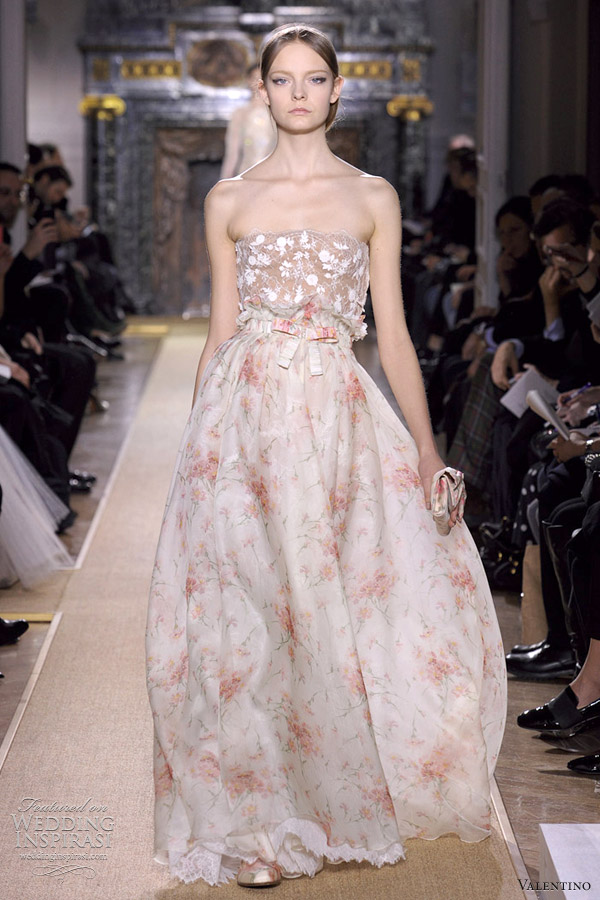 "Chaîne motifs and watery prints create nuanced color combinations on white backgrounds. Subtle tracery-like embellishments blend with the fabric, yet are eye-catching. Cut-outs create geometric patterns, textured lace is applied to fragile mesh, quilting creates diaphanous designs, and bouillonné motifs turn ripples into decorative elements."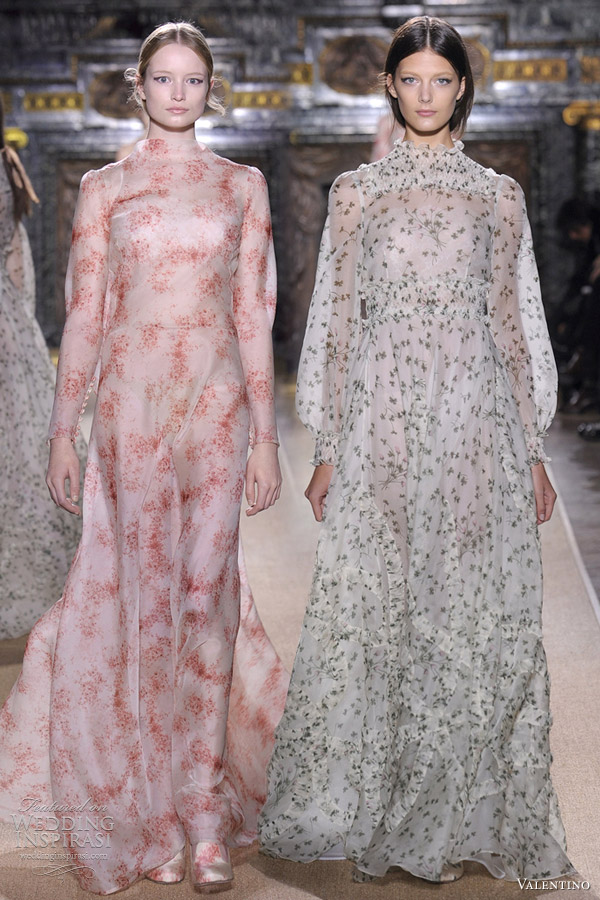 Chaîne taffeta dresses with pockets.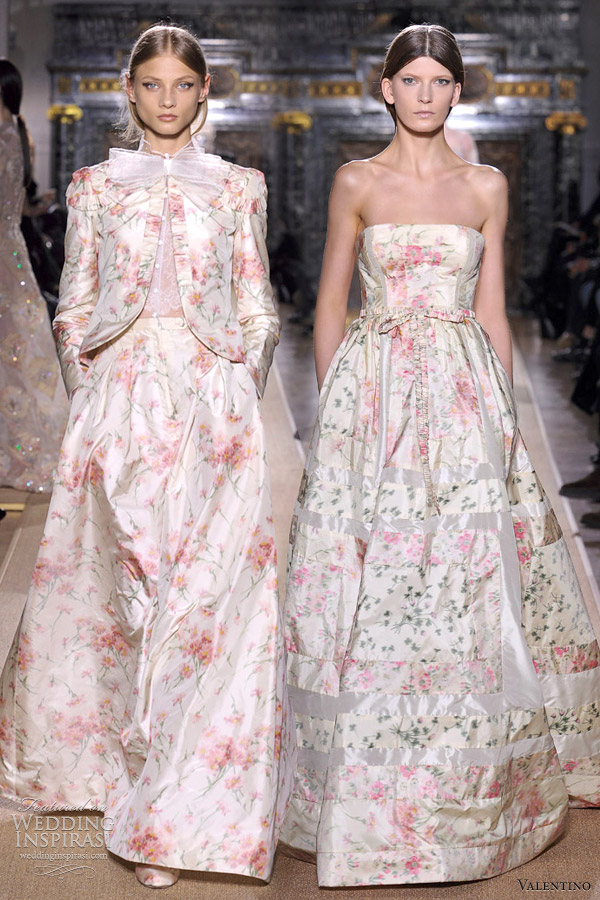 Long sleeve + floral prints.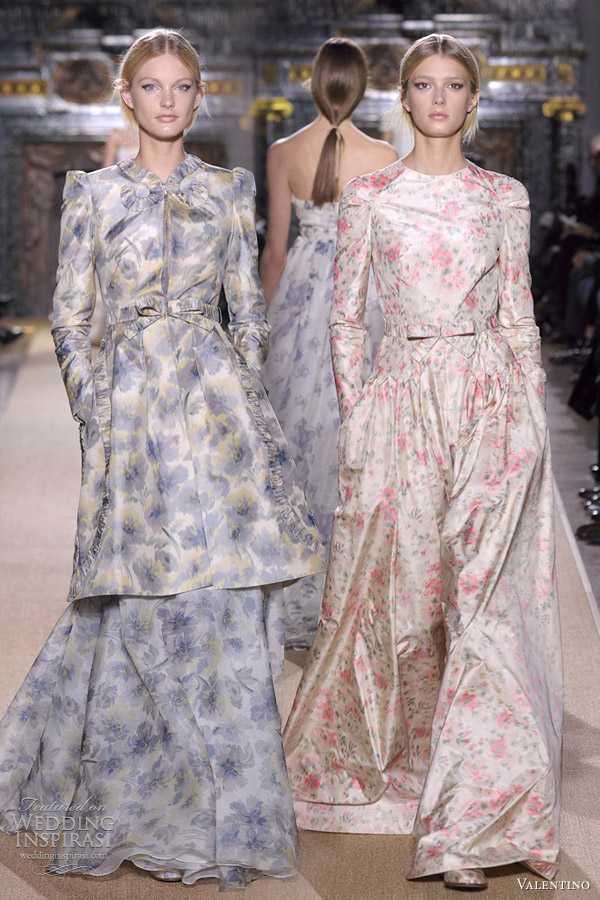 Coat dress and strapless dress featuring tone-on-tone embroidery.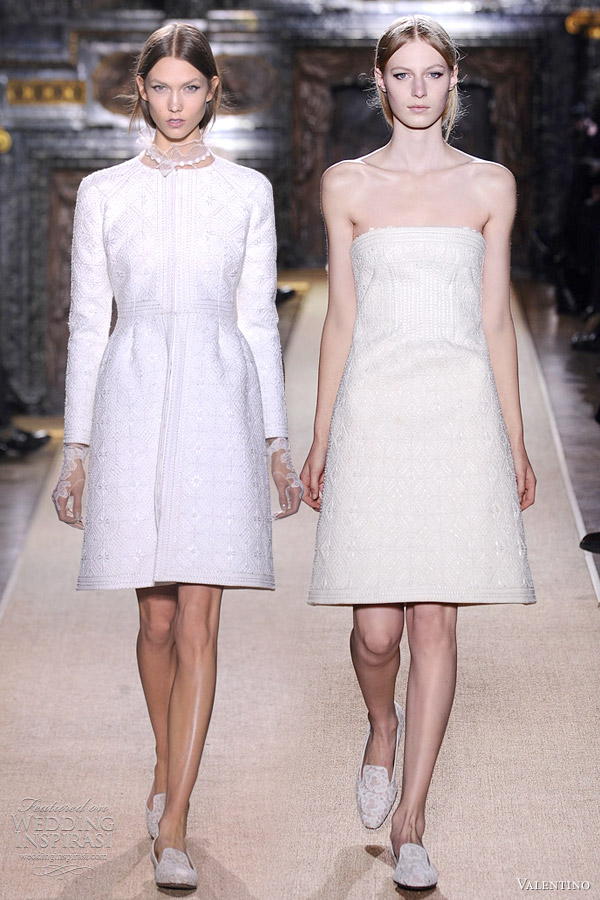 Love the romantic details on these two. Oh, and the sheer lace gloves!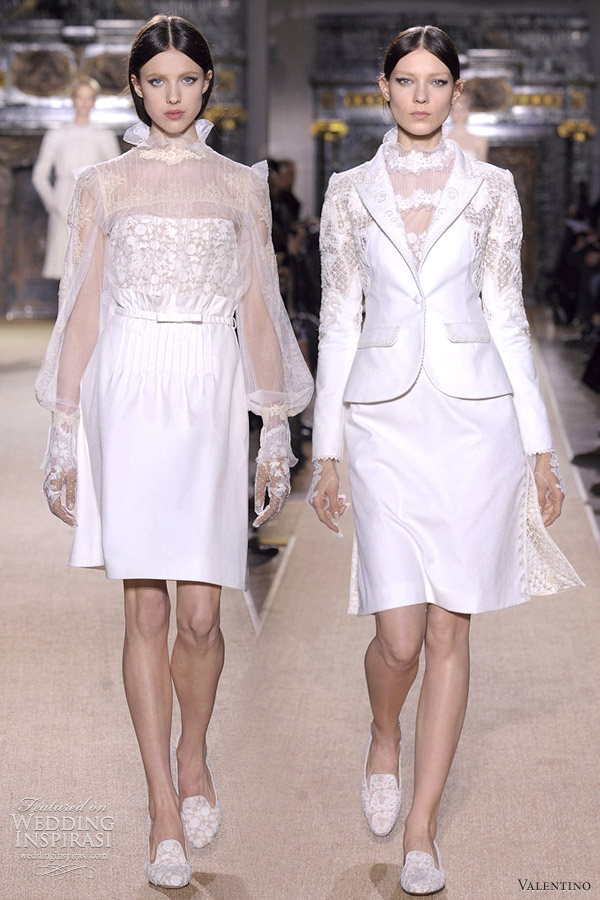 Long sleeve knee length dress. Adore the lace slippers!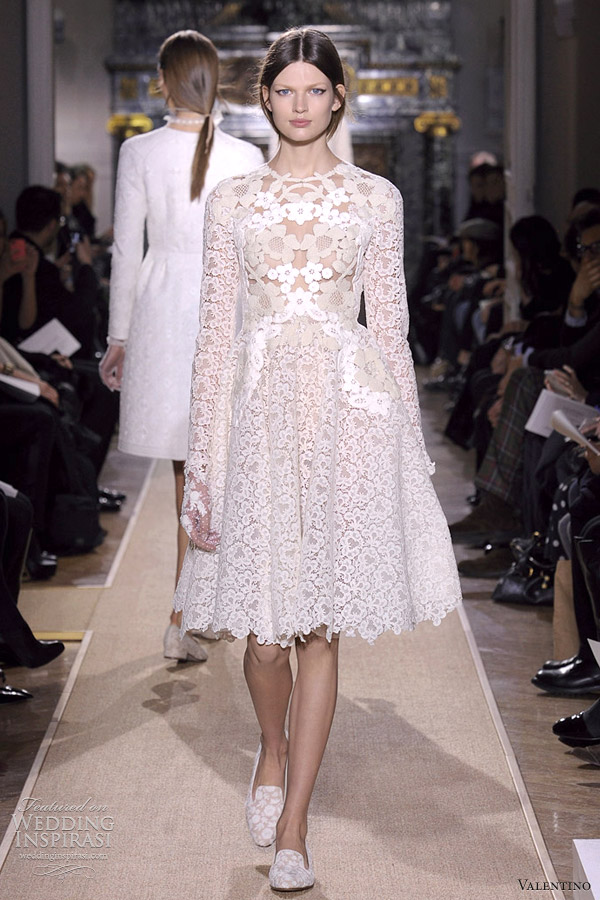 For details, availability and prices, visit Valentino.
Posted on:
February 1st, 2012
File in:
Wedding Dresses
Tags:
bow
,
designer: Maria Grazia Chiuri
,
designer: Pier Paolo Piccioli
,
gloves
,
haute couture
,
high neck
,
label: Valentino
,
long sleeves
,
marie antoinette
,
print
,
season: Spring/Summer
,
short
,
sleeves
,
type: couture
,
year: 2012
Comments:
Add your comment
Add Comment