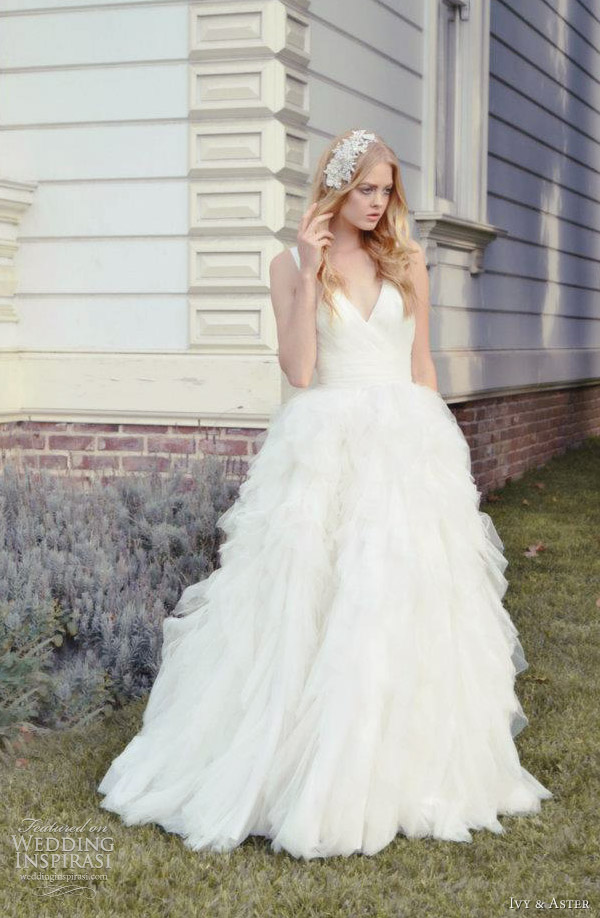 Gorgeous wedding dresses from Ivy & Aster Spring 2012 bridal collection. We absolutely adore the delicate, frothy quality of the Swan Lake gown above. Below, Oh Joy wedding gown.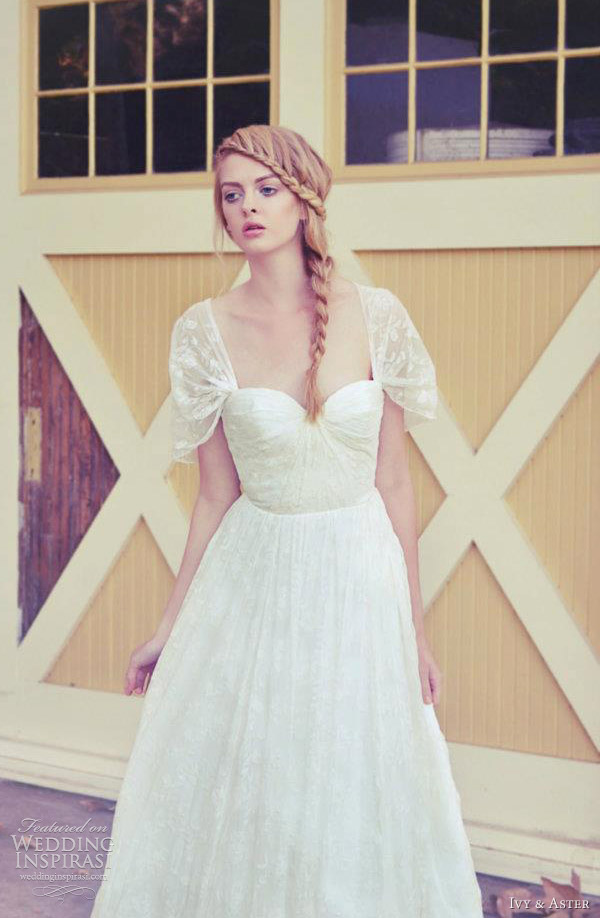 Dahlia gown with Flourish sheer capelet.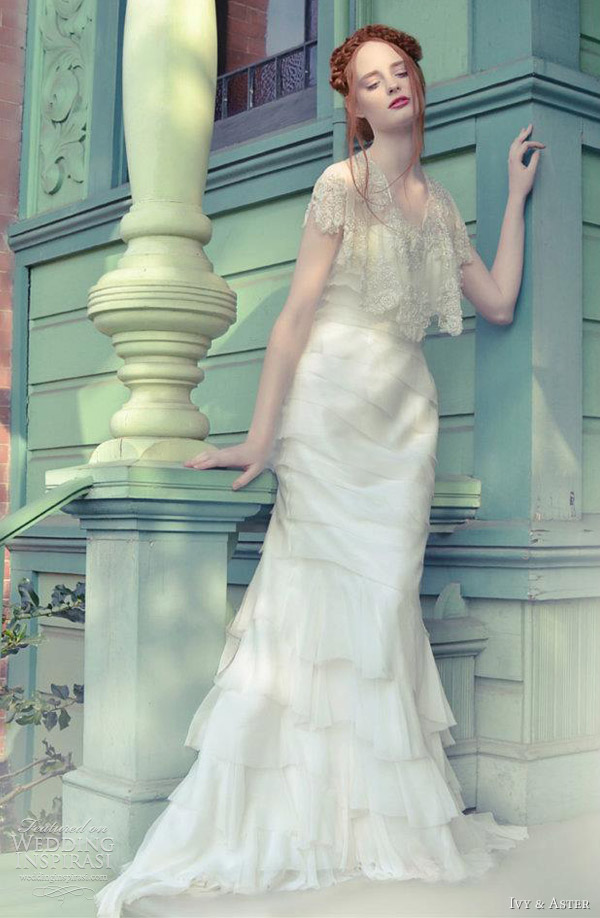 Sparrow strapless gown. The layered skirt seems to float. Beautiful!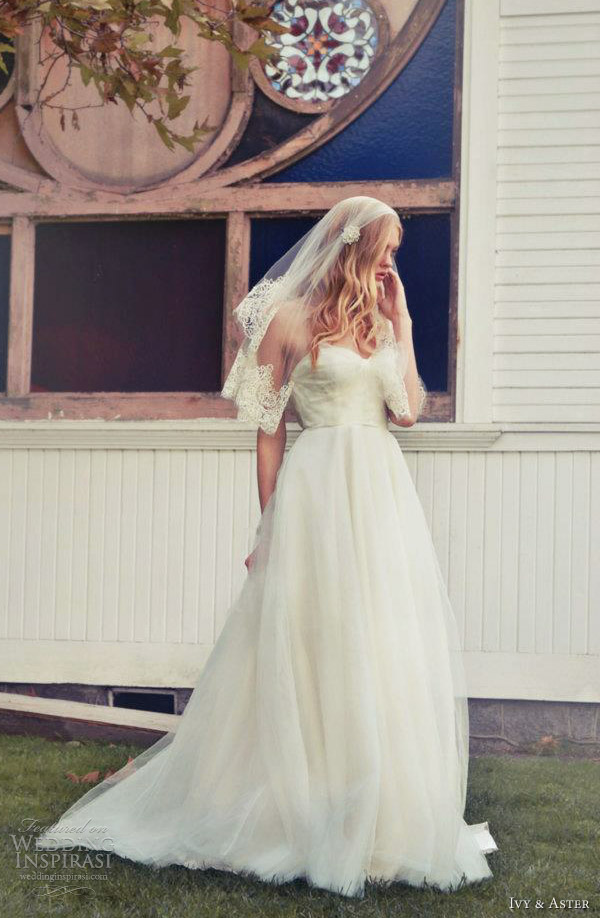 More beautiful Ivy & Aster wedding gowns after the jump.
Daisy short dress with halter straps adorned with flowers (hidden in this image).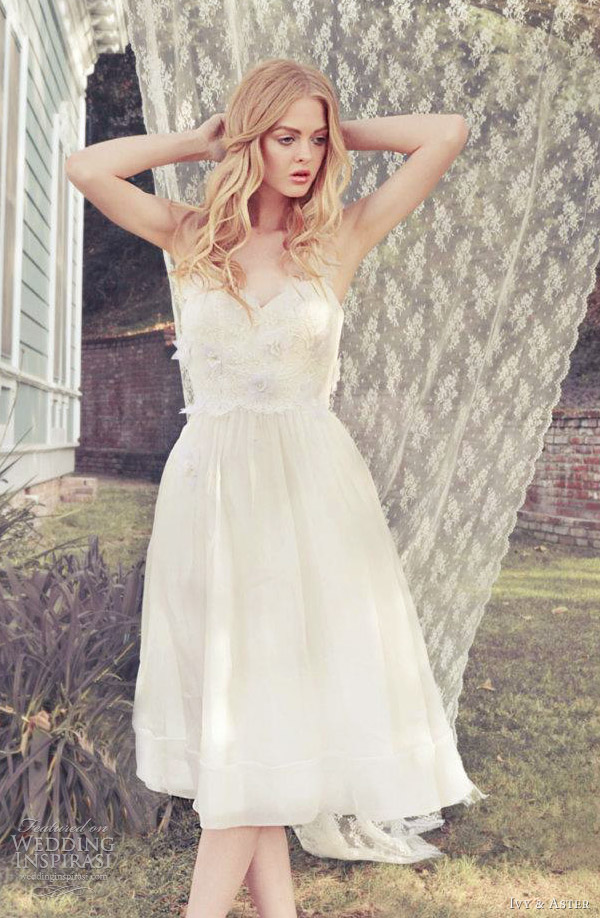 Brooke gown with frilled neckline.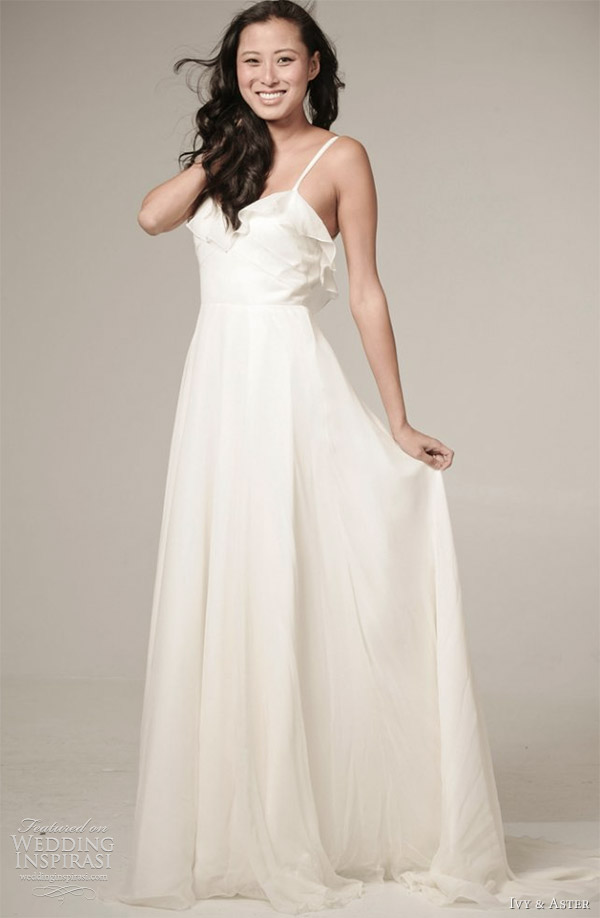 Twirl strapless gown with pleated bodice and tiered ruffle skirt.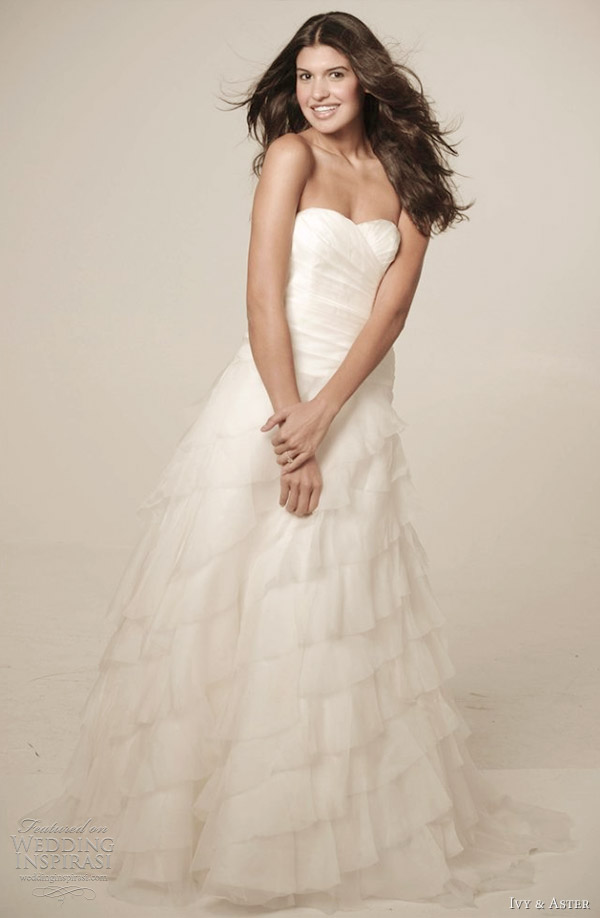 Bouquet ankle length sleeveless dress.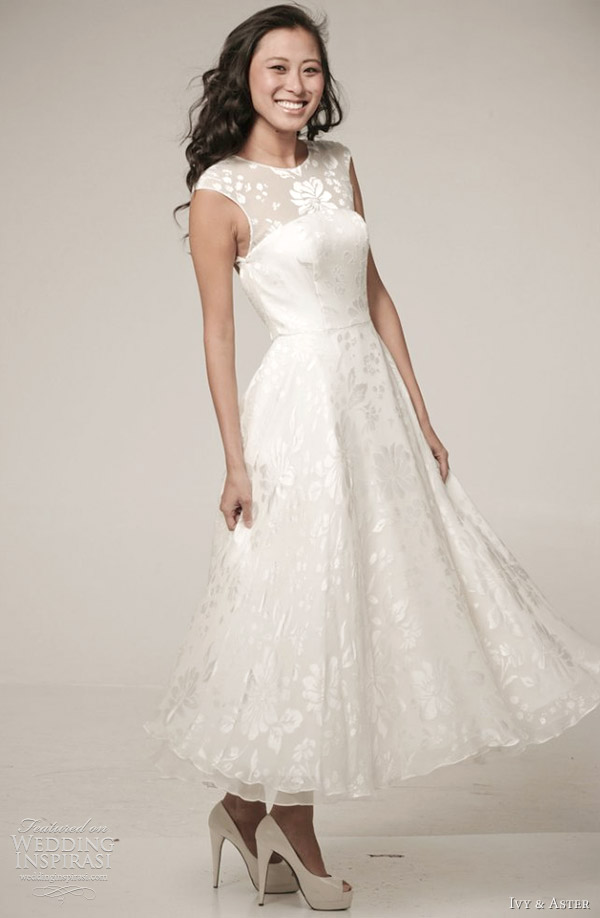 Willow draped strapless gown with Trellis shrug.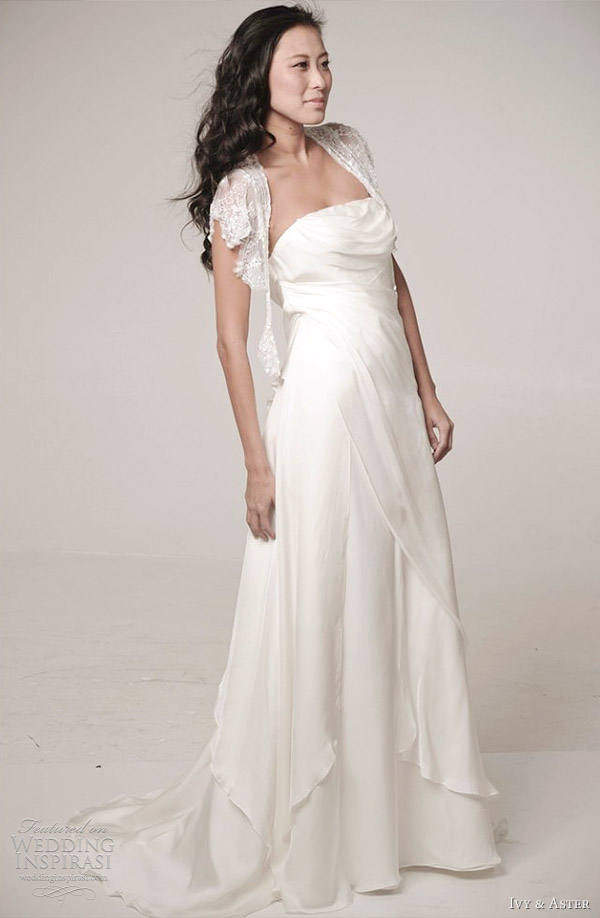 Sunflower sheath dress with lovely floral straps.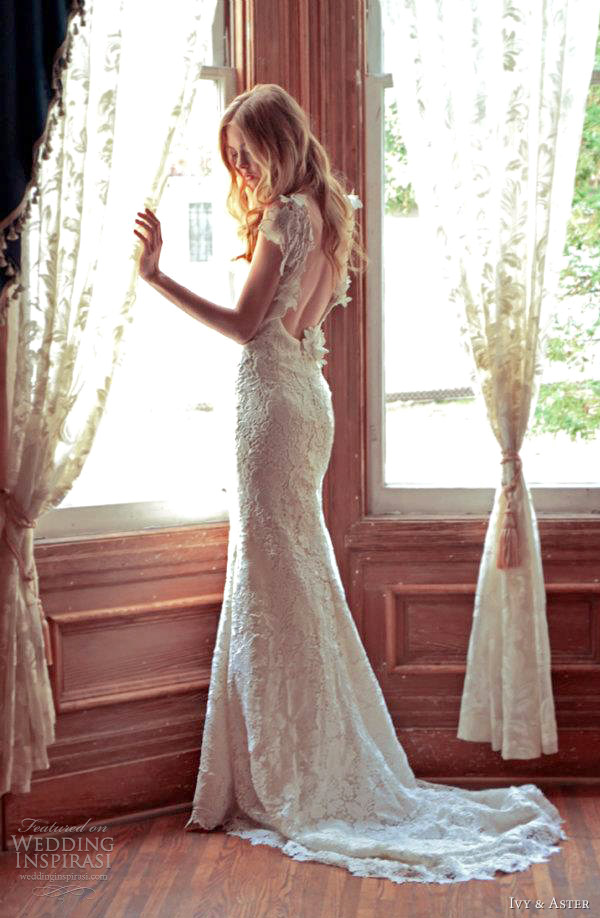 Gardenia ruffle gown and Daisy.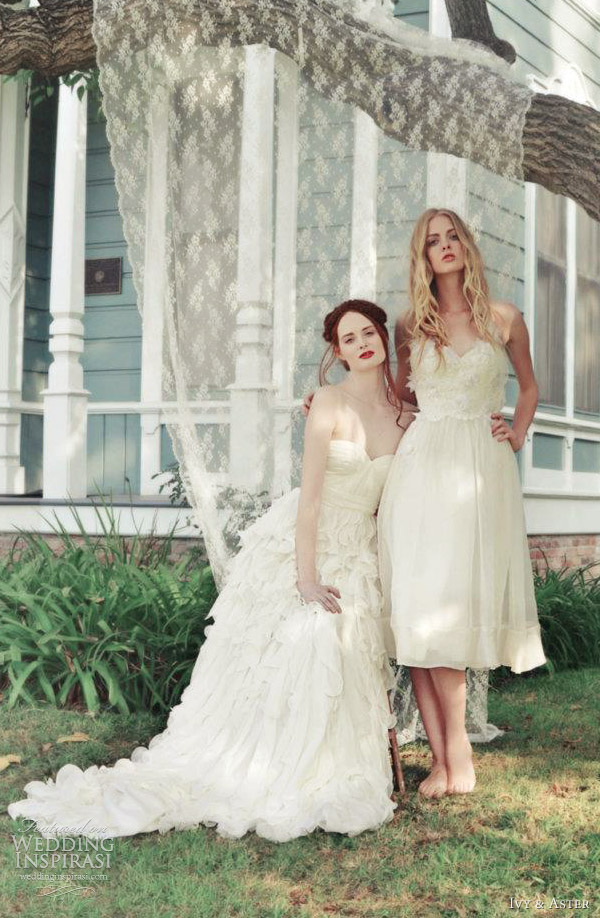 Aren't these ad campaign images lovely? They are shot by Caitlin Bellah. Below, Sparrow gown.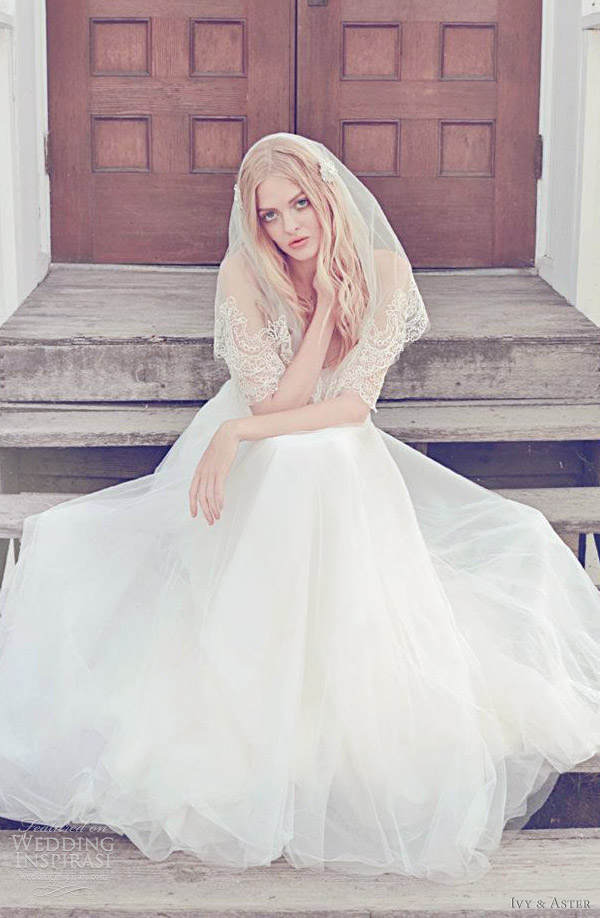 For details, prices and availability, visit Ivy & Aster.