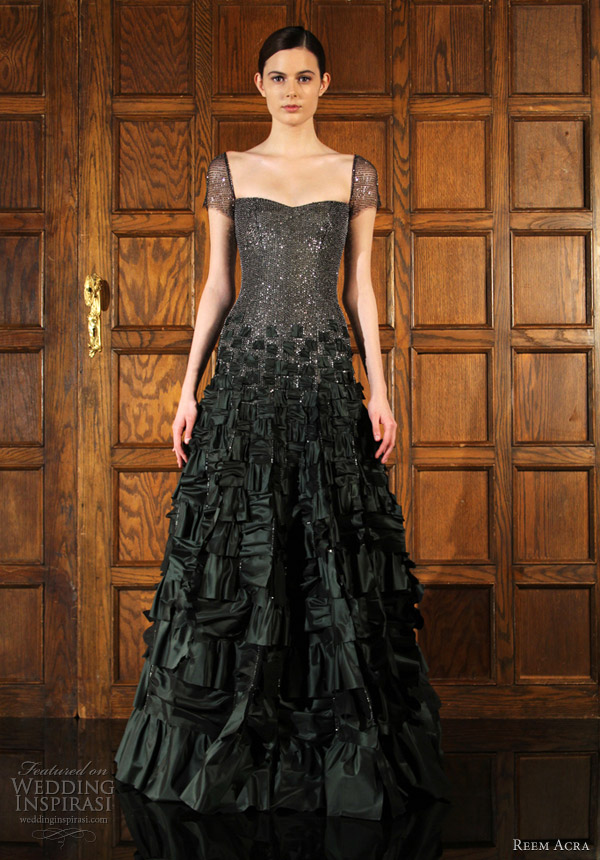 Awards season is upon us and with the 2012 Golden Globes mere hours away, it's time for a lil bit of gown gazing.  Today's glittery, red-carpet ready gowns are from Reem Acra Pre-Fall 2012 collection.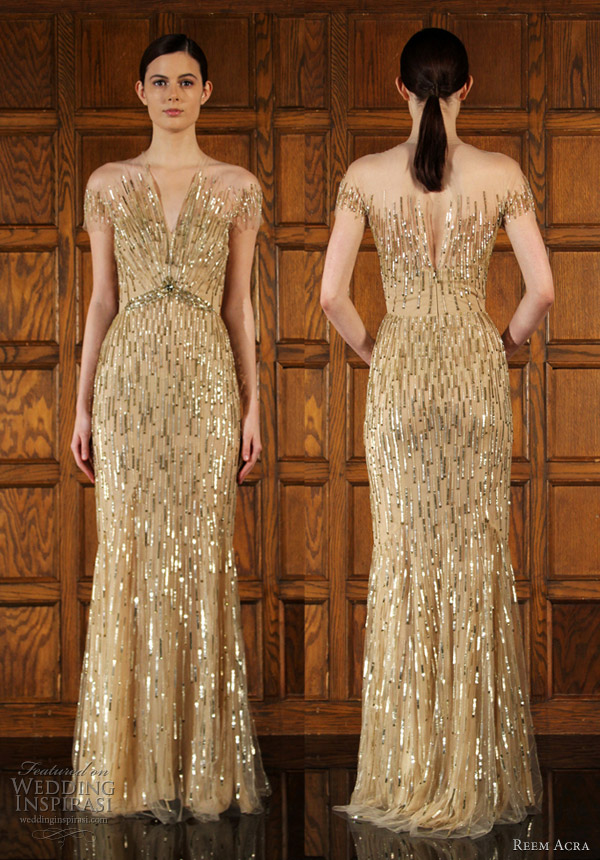 Deep v-neck gown in brilliant vermilion featuring a sheer Chantilly lace insets at the back.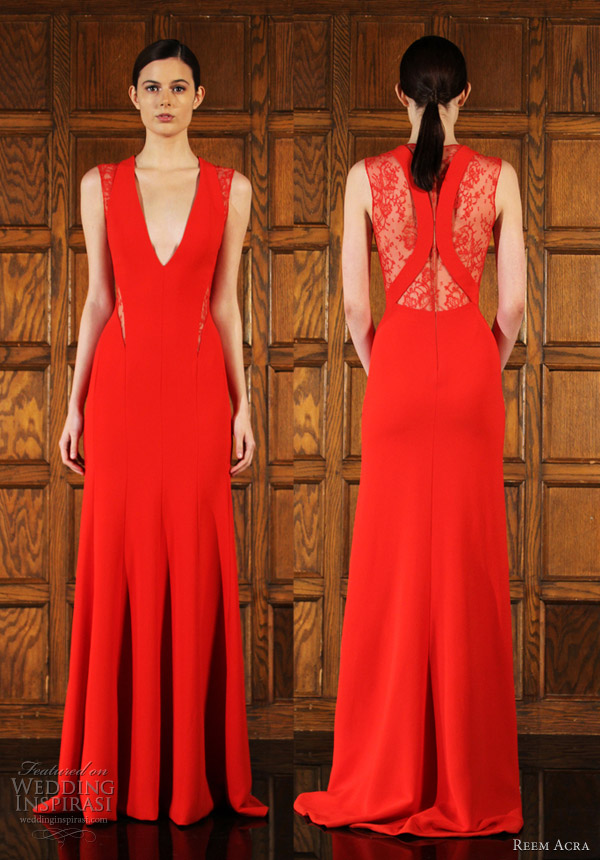 Minimal design in front, unexpected floral motif at the back.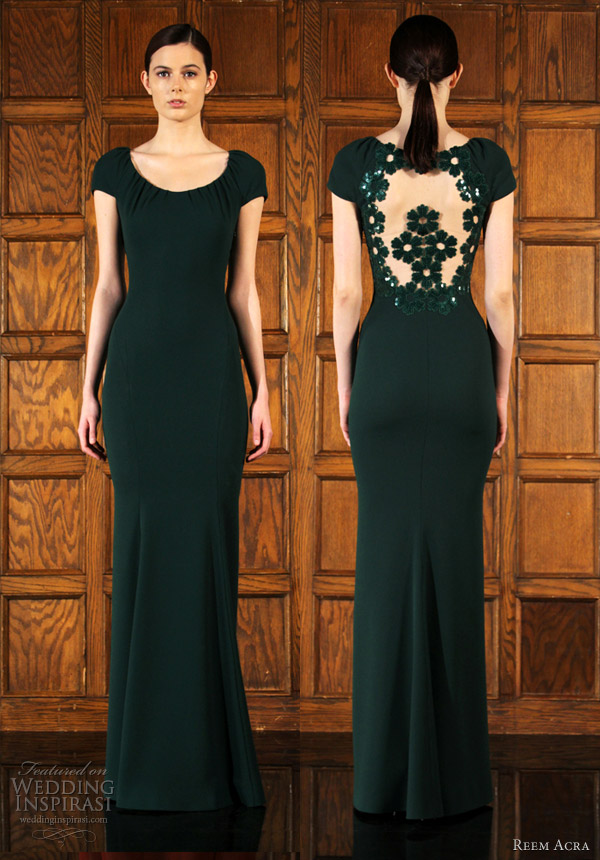 More Reem Acra gowns after the jump.
Spangly sleeveless brick red dress with draped back.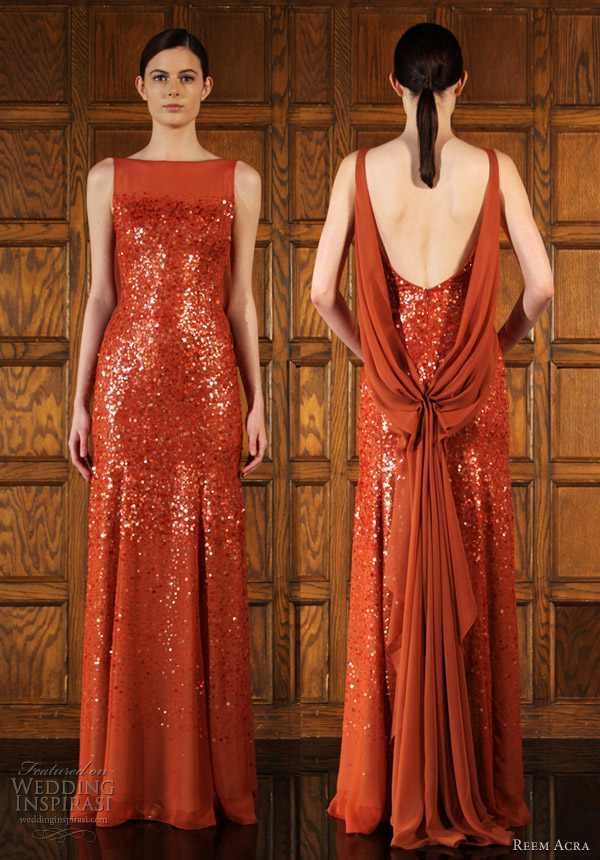 Burgundy gowns with heavily sequinned bodices.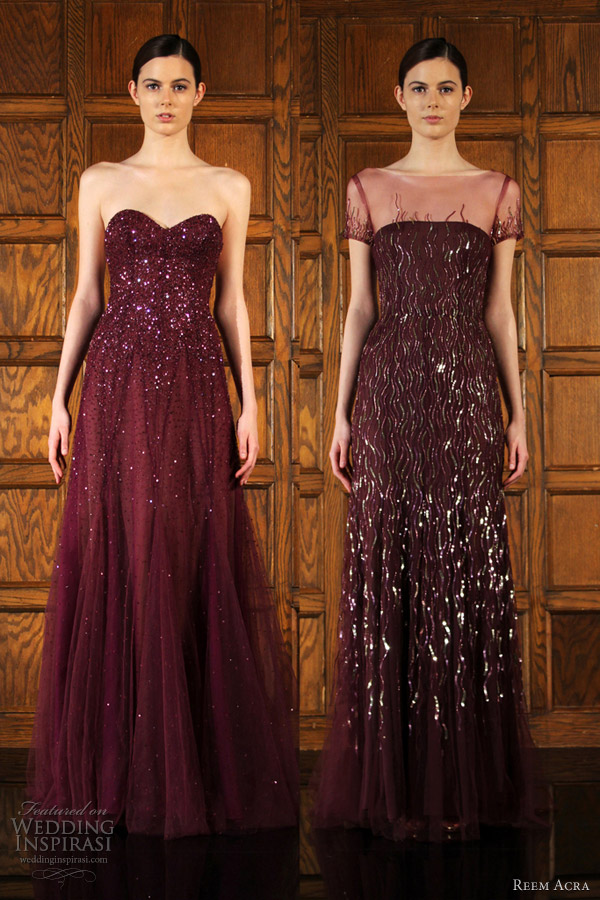 Sheer shoulders accent these gowns in deep teal and cobalt blue.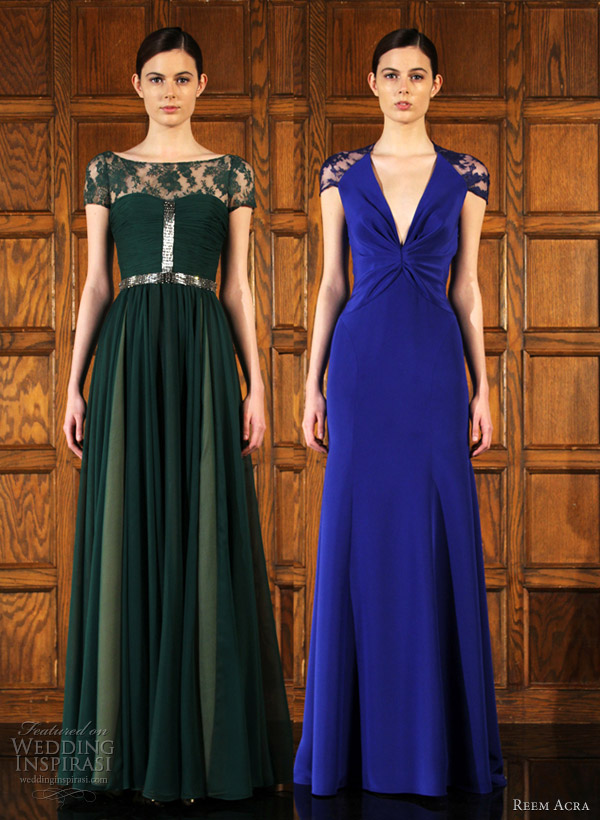 For details, prices and availability, visit Reem Acra.
Posted on:
January 14th, 2012
File in:
Wedding Dresses
Tags:
beige
,
black
,
blue
,
burgundy
,
color
,
gold
,
gray
,
green
,
label: Reem Acra
,
orange
,
purple
,
red
,
red carpet
,
season: pre-fall
,
year: 2012
Comments:
1 Comment |
Add your comment
Add Comment