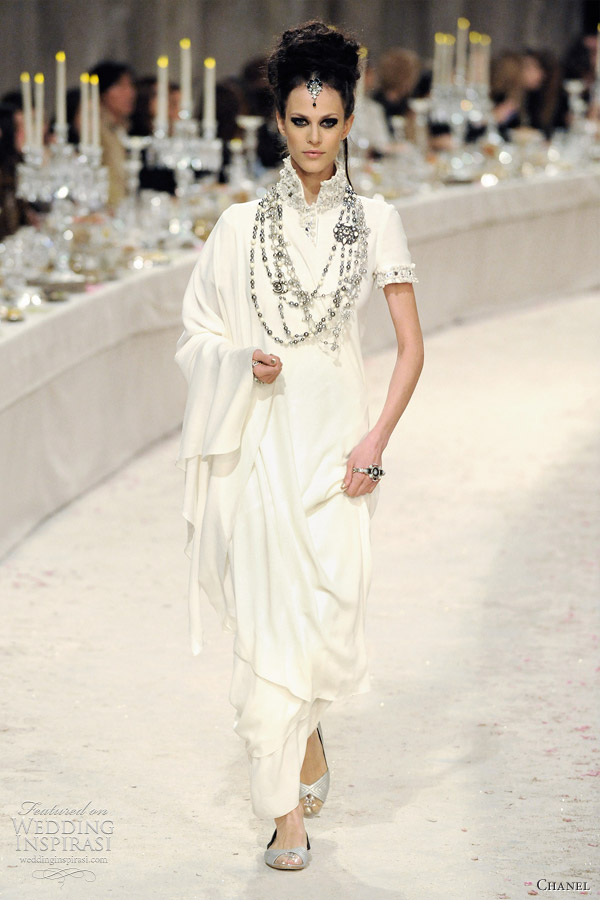 Luxurious layered outfits and pant suits with a South Asian inspired detailing from Chanel Pre-Fall 2012 collection. The theme for this collection is "Paris-Bombay" or more accurately, "the Paris version of the idea of India," according to Karl Lagerfeld.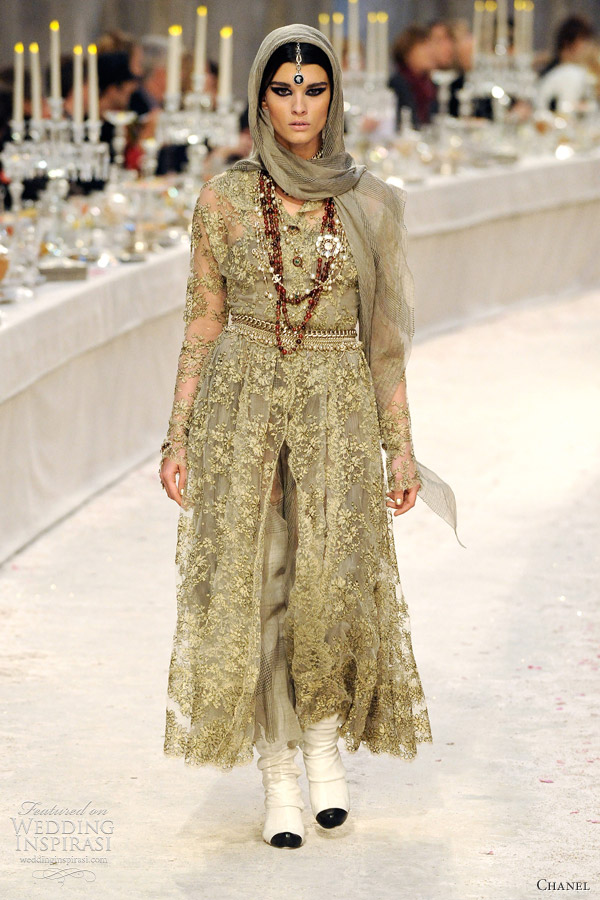 Some bridal theme ideas to steal from the runway (which, by the way looked like a never-ending, elaborately decorated wedding reception table complete with a running toy train — how darling!) : jewel tones, luxe layering and oh, the exotic allure of India.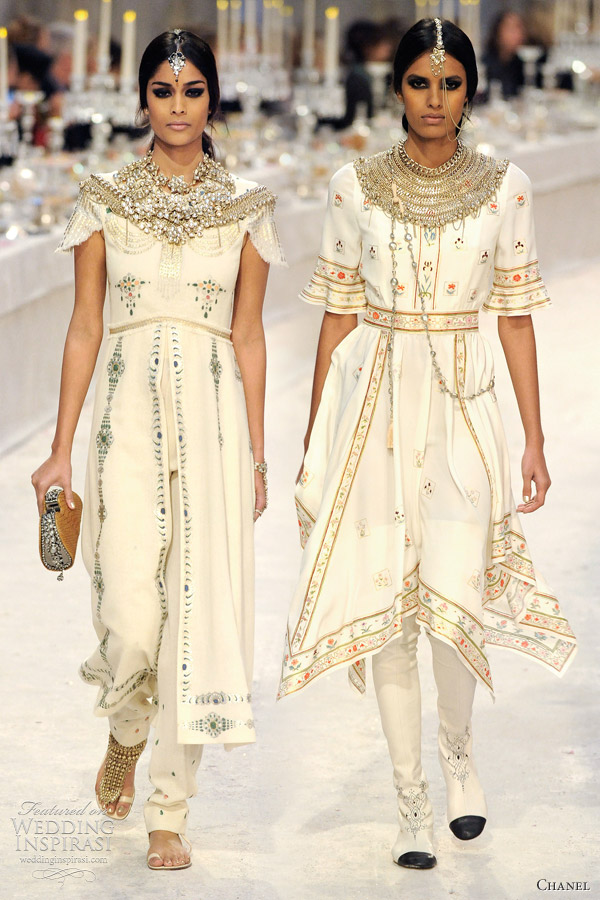 Churidar salwar kameez style dress and pant combination.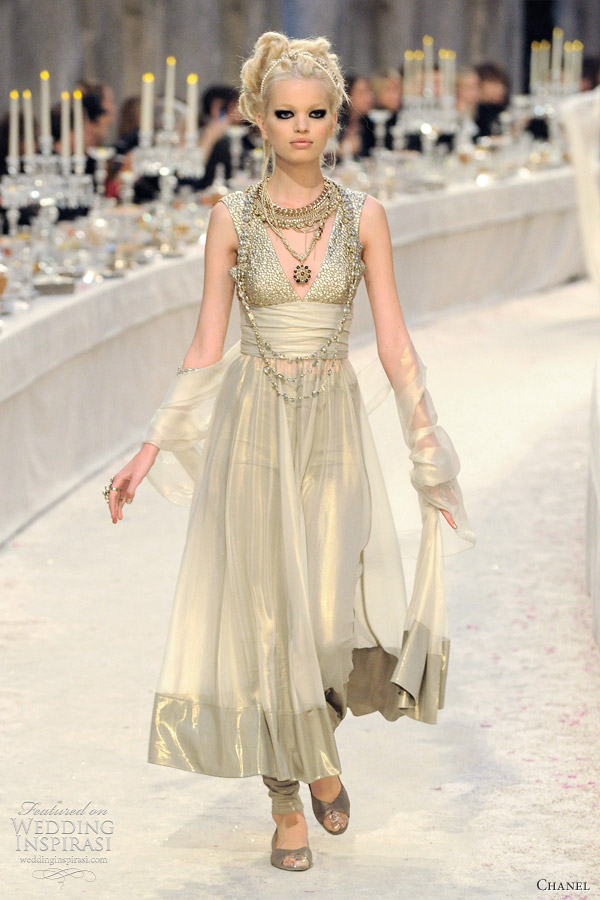 More gorgeous Chanel dresses and suits after the jump.
Prints charming — delightful Indian woodblock print style outfits.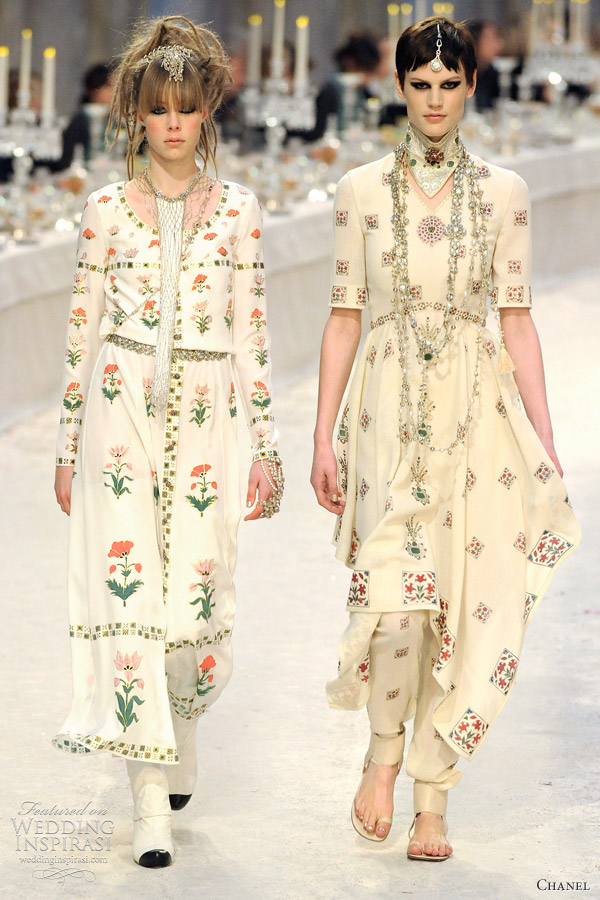 Cream, gold, pearls and loose-fitting nehru collars.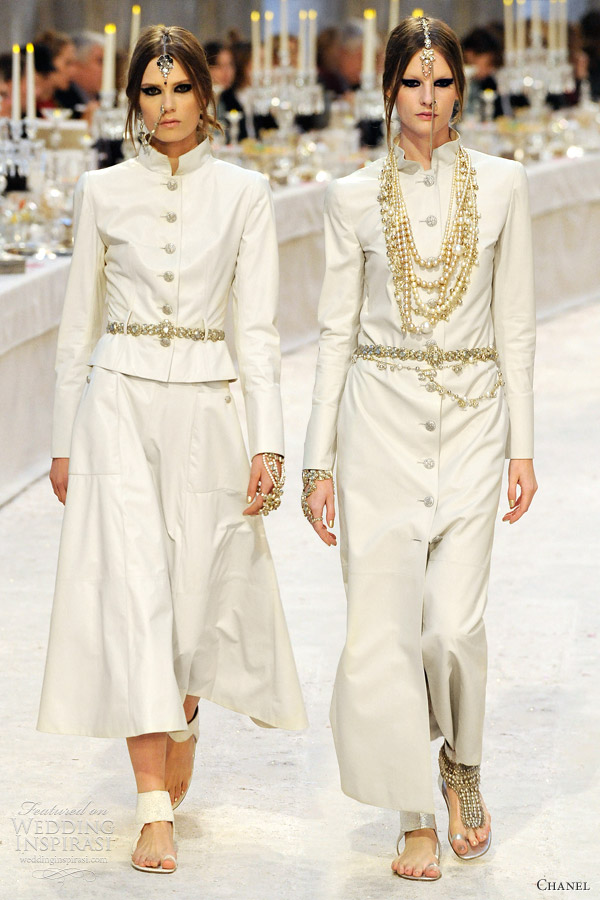 Jewel tones.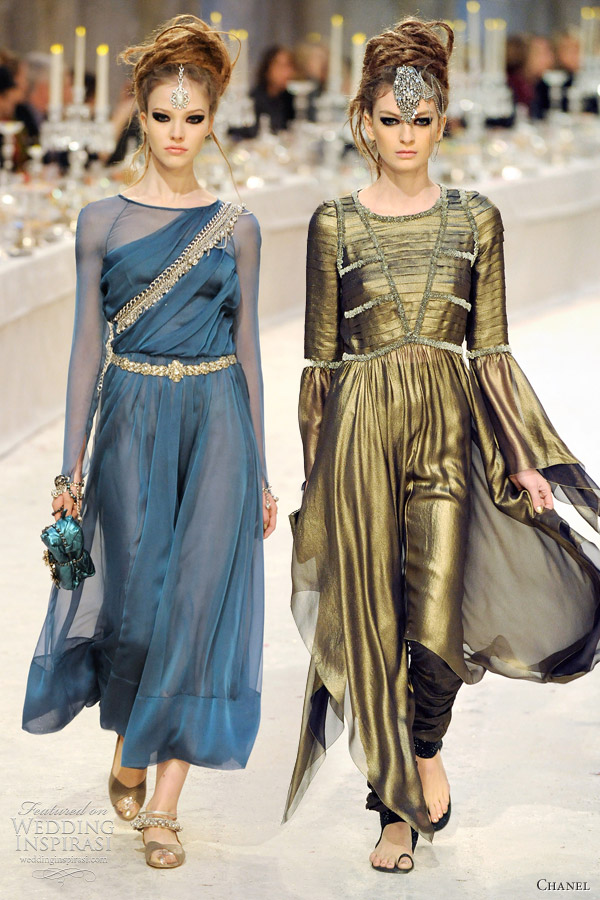 Heavy metals -- piled on accessories with lustrous copper sheen.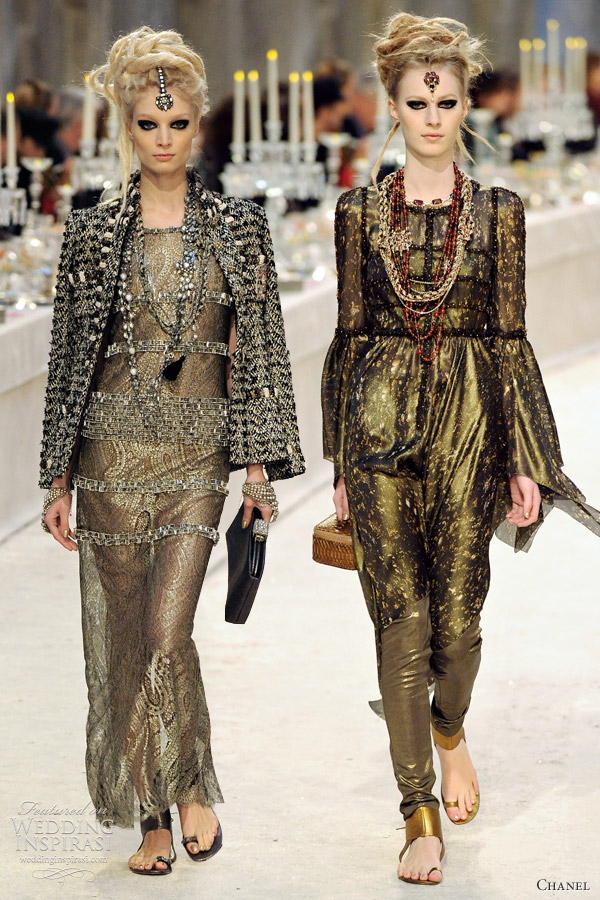 Shiny neutrals + heavily embellished neck decorations.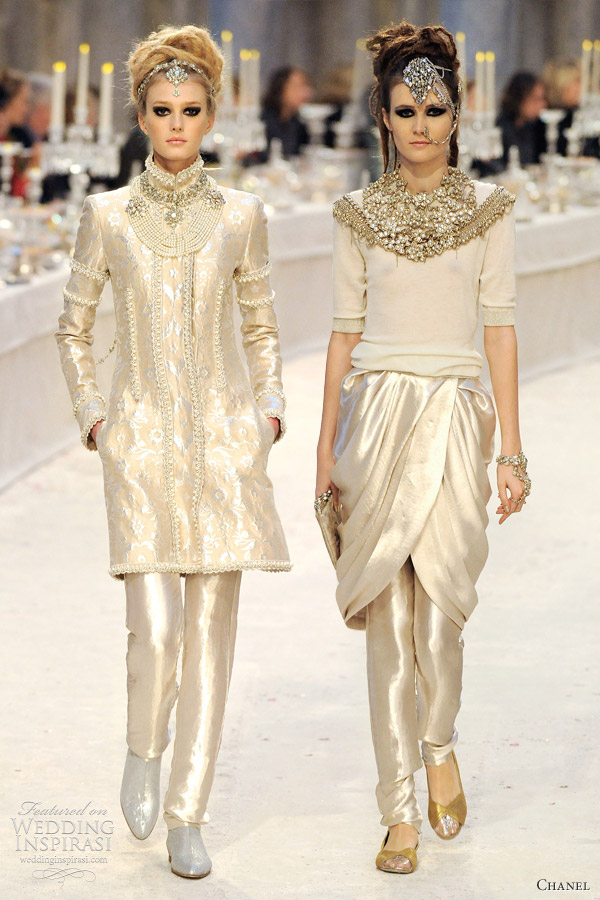 Feminine details -- love the row of pearls belt on the outfit on the right and pretty, pretty gloves!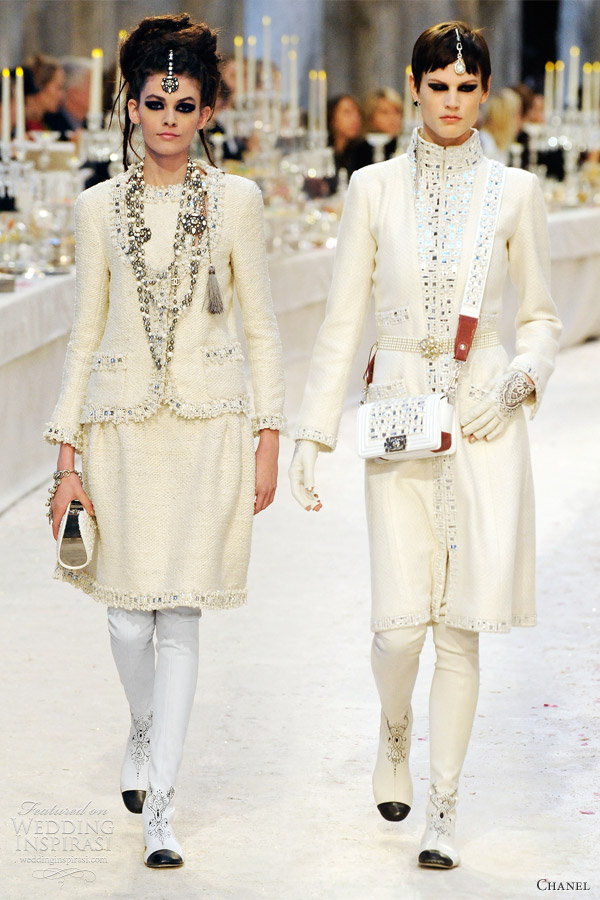 Winter bride's delight -- tweed maxi coat with cotton candy pink inner lining.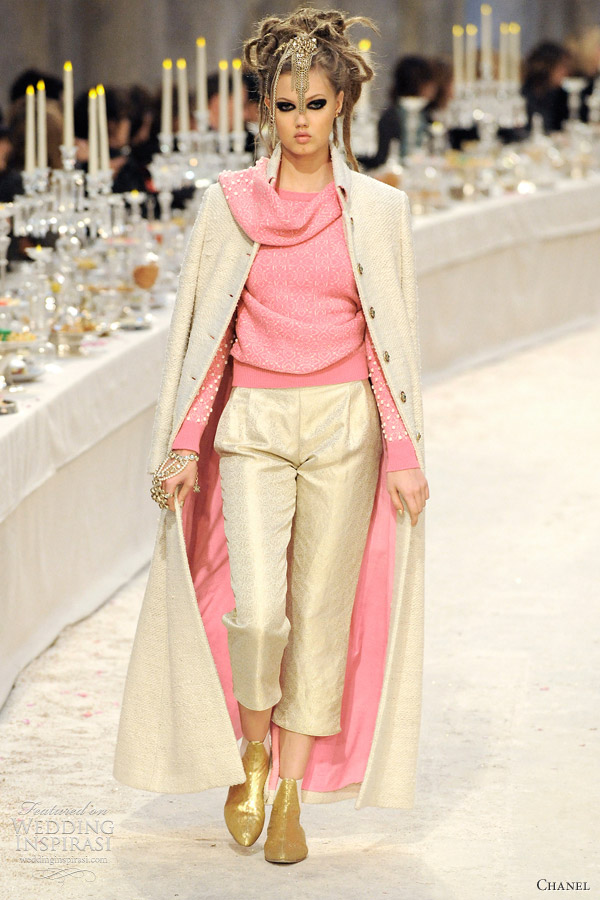 Some looks for the groom.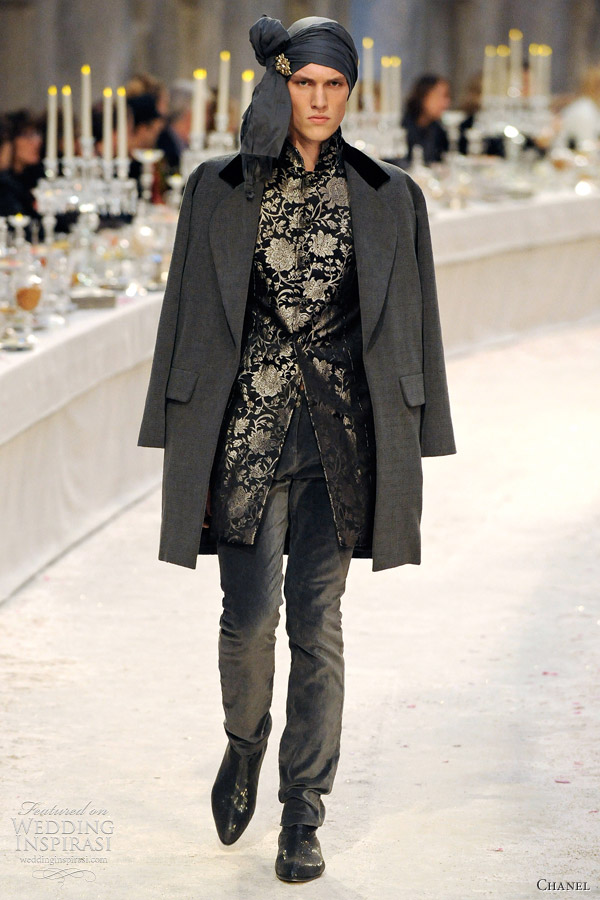 Cream suits, turbans, kundan sash, bangles and brooches.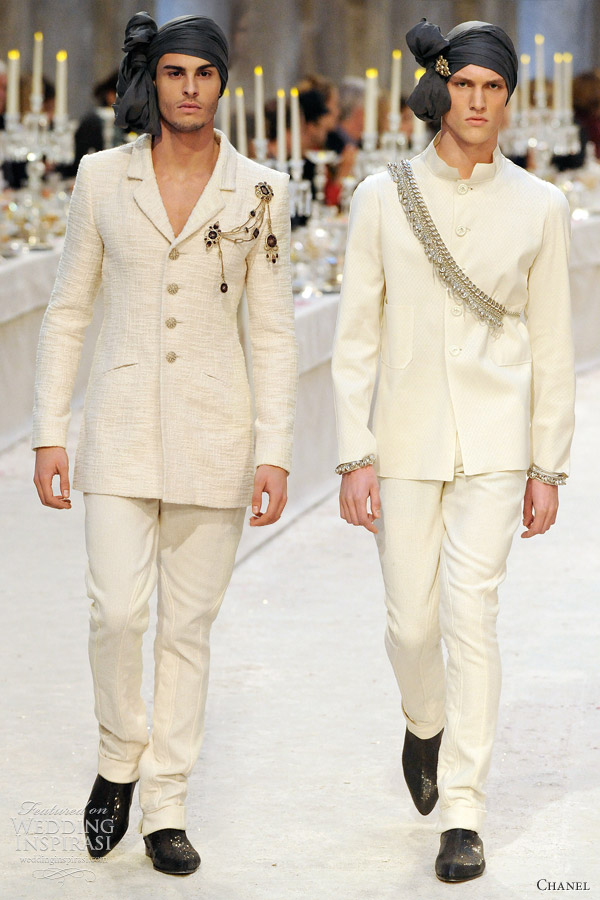 Smart black and white combo for men.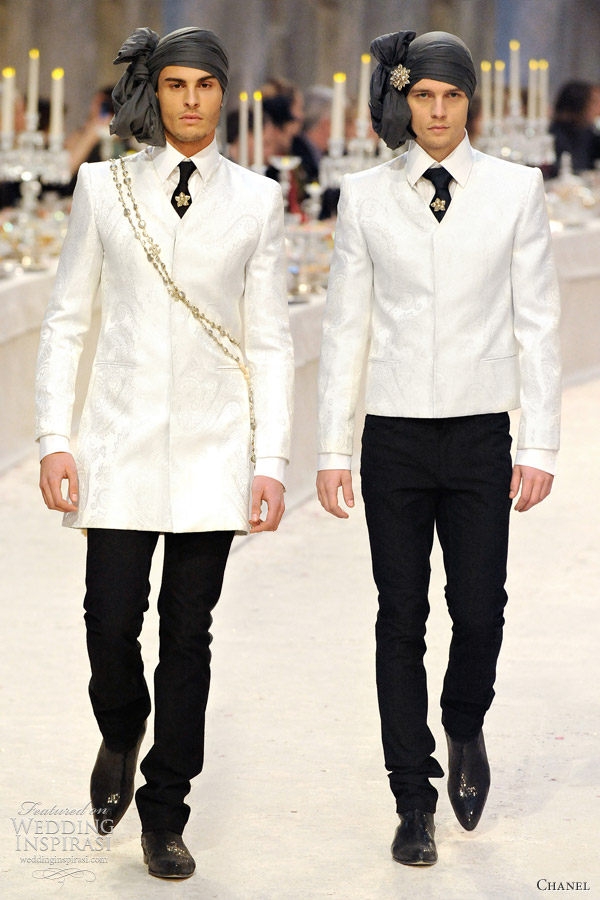 Maharani adrogyny -- menswear for women, maharaja style.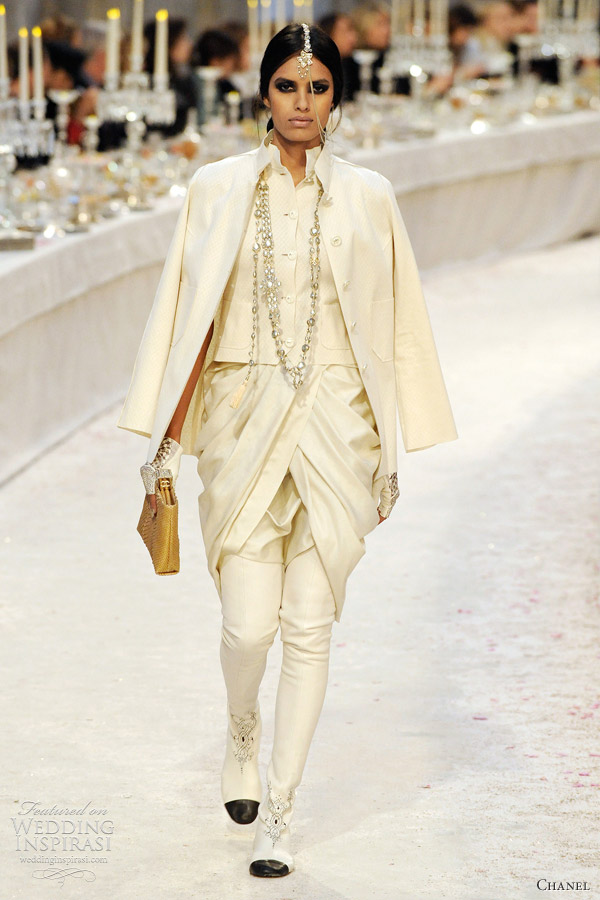 For details, prices and availability, visit Chanel.