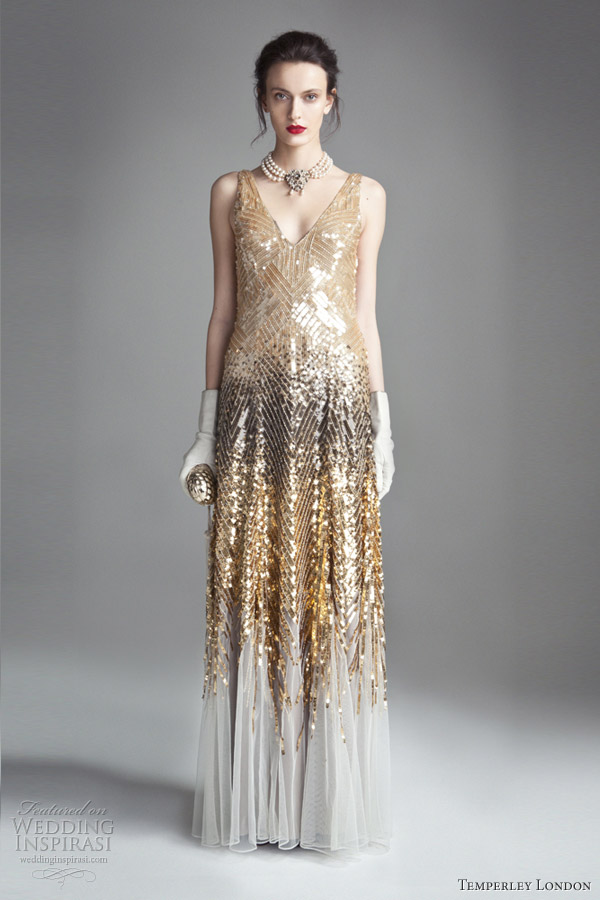 Glamorous dresses from Temperley London 2012 Pre-Fall collection. Above, an opulent 1920s inspired gown, perfect for a Jazz Age themed wedding. Below, long sleeve mini covered with gold sequins.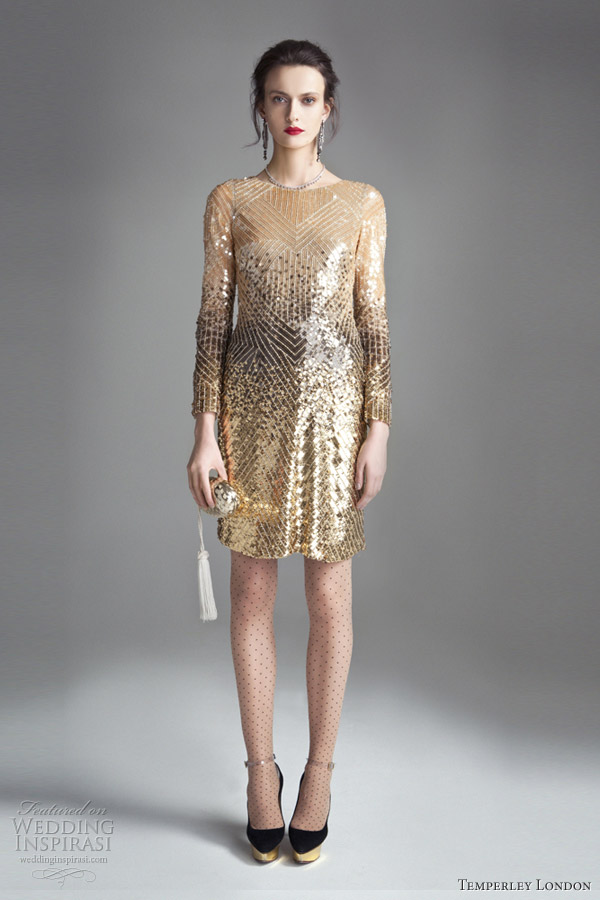 Long sleeve pewter brocade silk maxi dress, worn with a mac with epaulettes.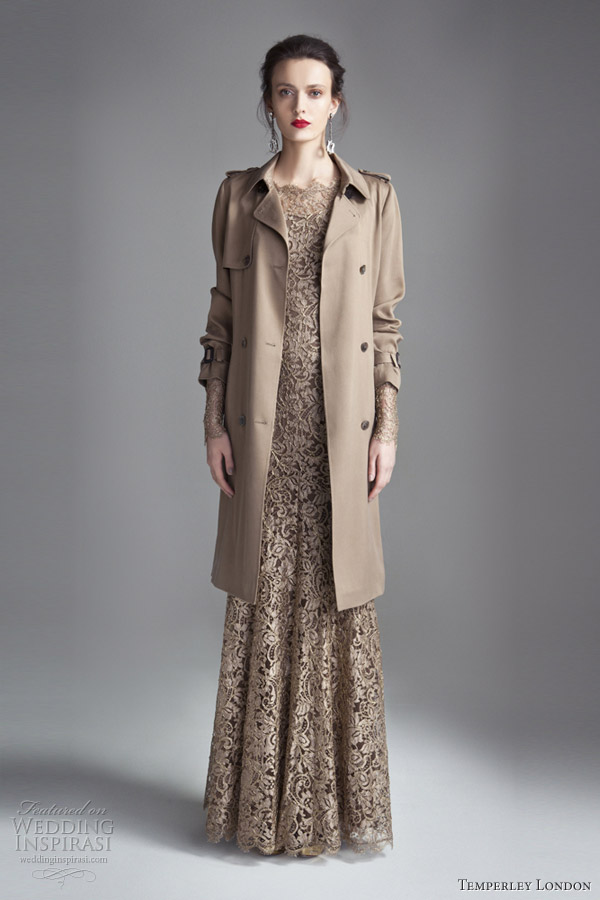 Lacy mini dresses — short variations of the dress above. Love the styling of the one on the right.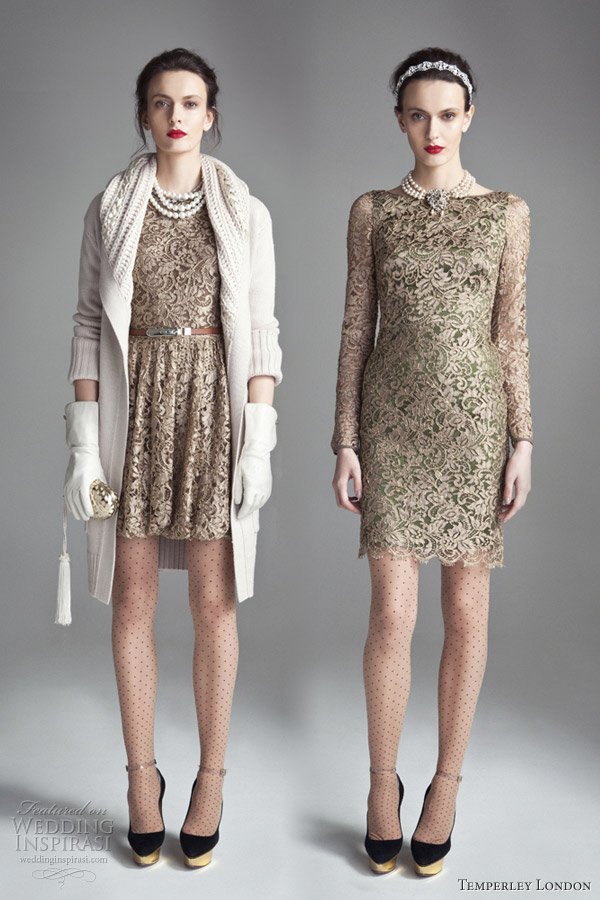 More gorgeous Temperley London dresses after the jump.
Pure sophistication — black and white below the knee dress with long sleeves.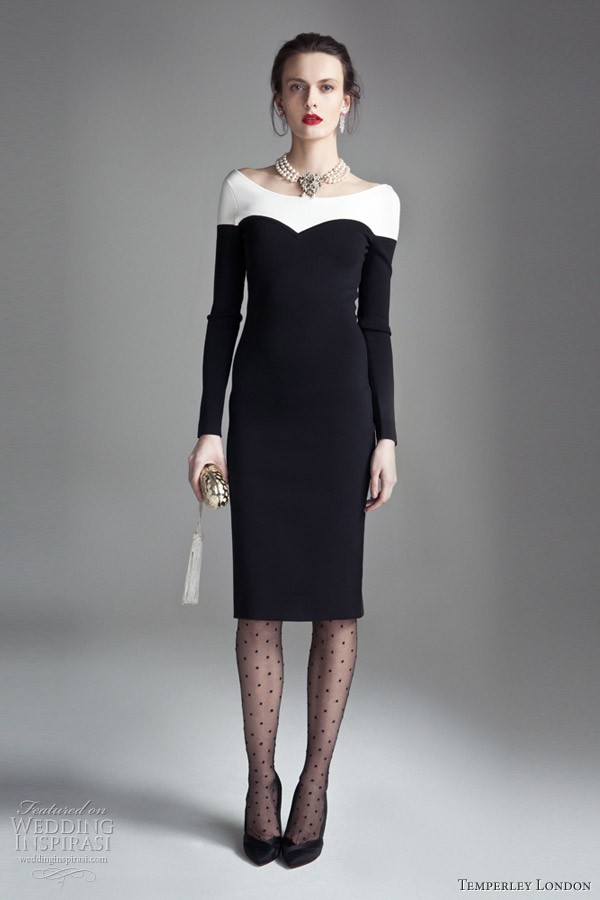 Black and white mini dresses -- with 3/4 sleeves and short sleeves.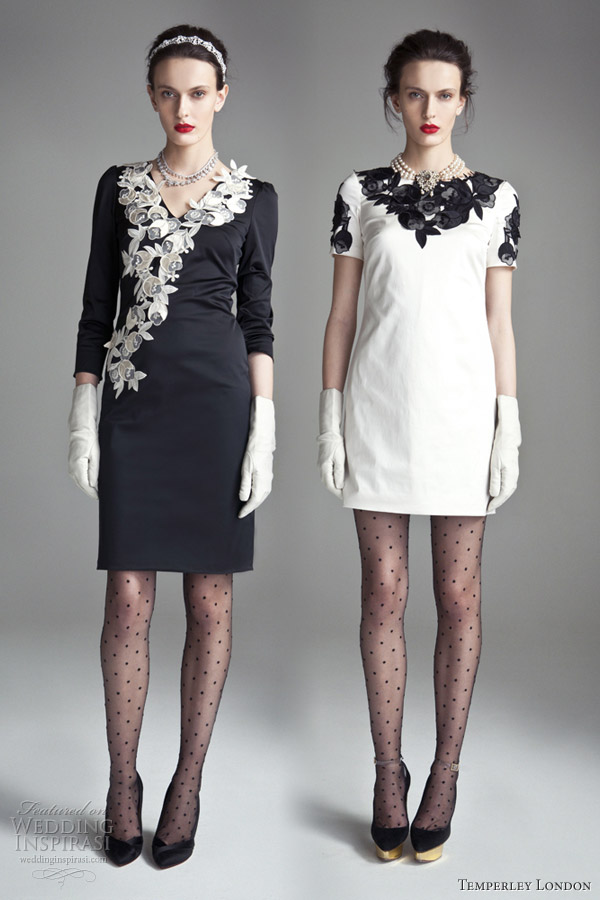 More black and white options -- from hippie chic, to full-on glam.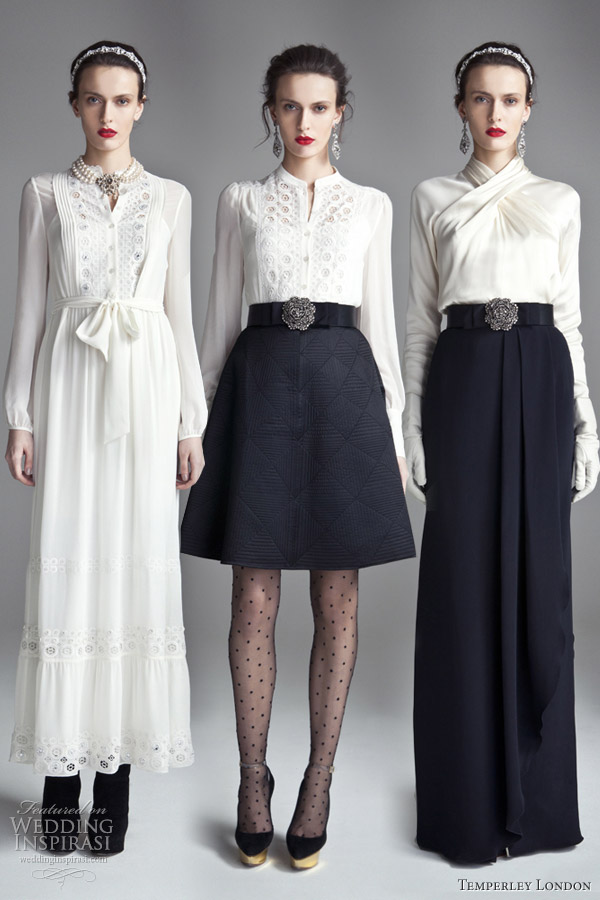 Fuchsia + black dresses.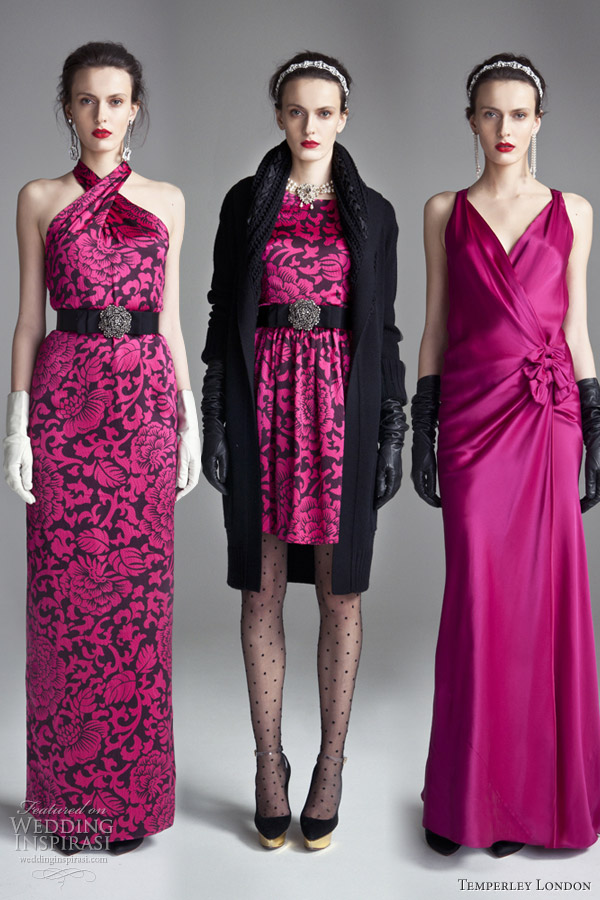 Inky blue gowns with sequins.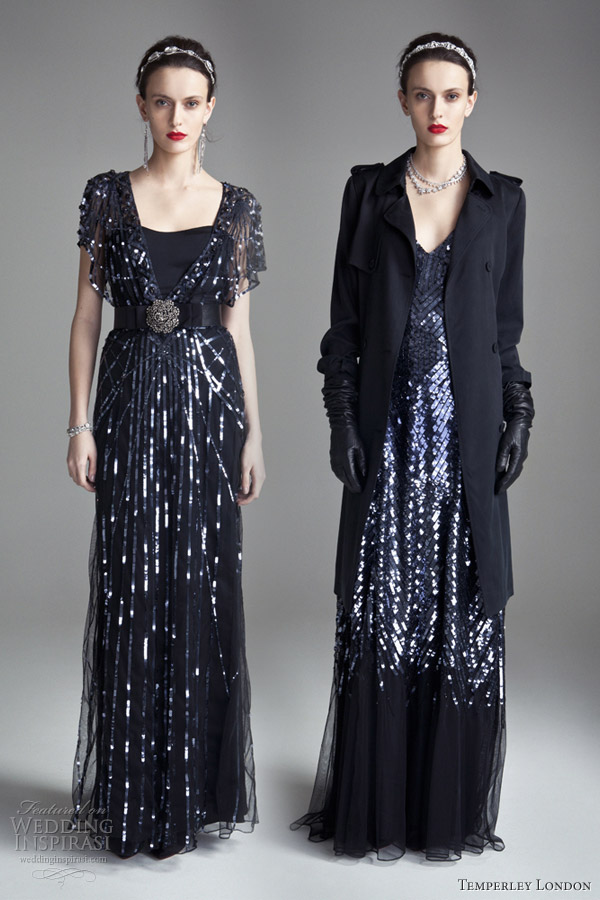 For details, availability and prices, visit Temperley London.