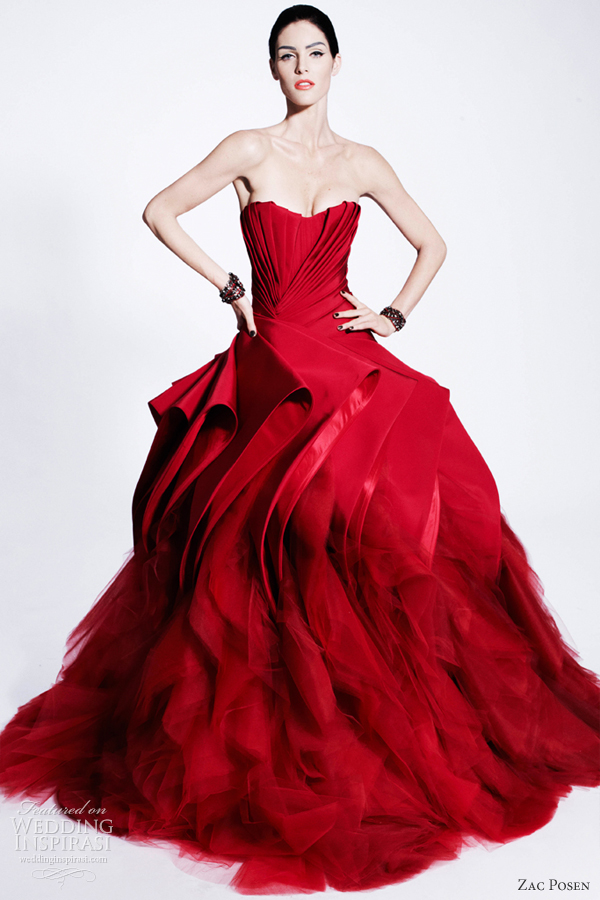 Show-stopping, glamourous gowns from Zac Posen Pre-Fall 2012 ready-to-wear collection. Above, strapless red ball gown with pleated bodice; below, off-the-shoulder gown with feather detail at waist.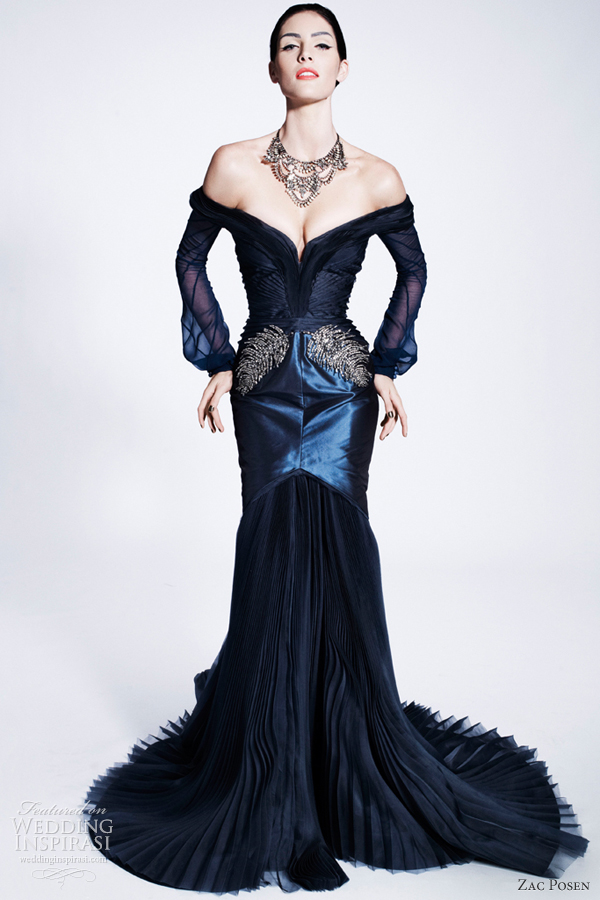 Drama queens — dove grey silk gown with crystal adornments and red stretch velvet column gown with matching shoulder length gloves.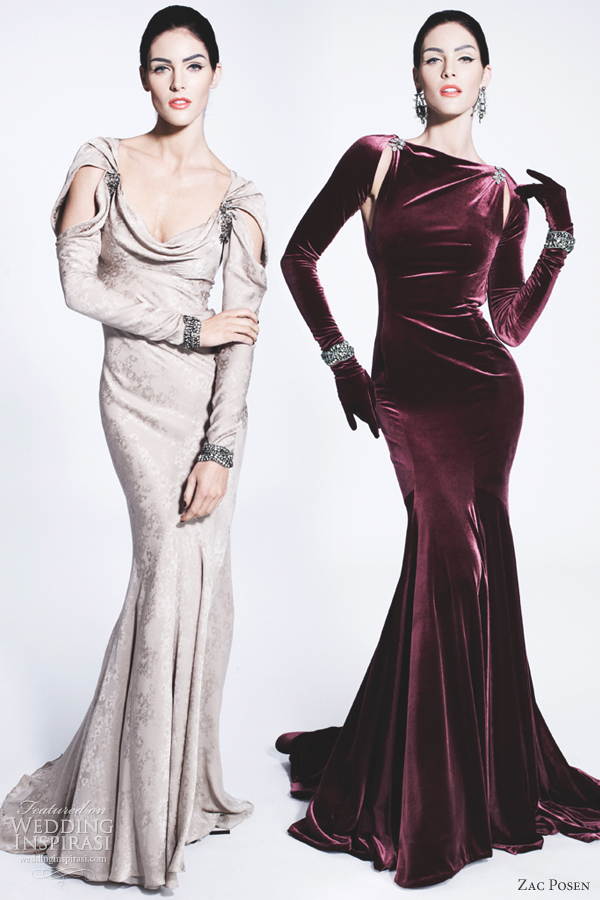 Deep blue mermaid gown with cutouts at the long sleeves.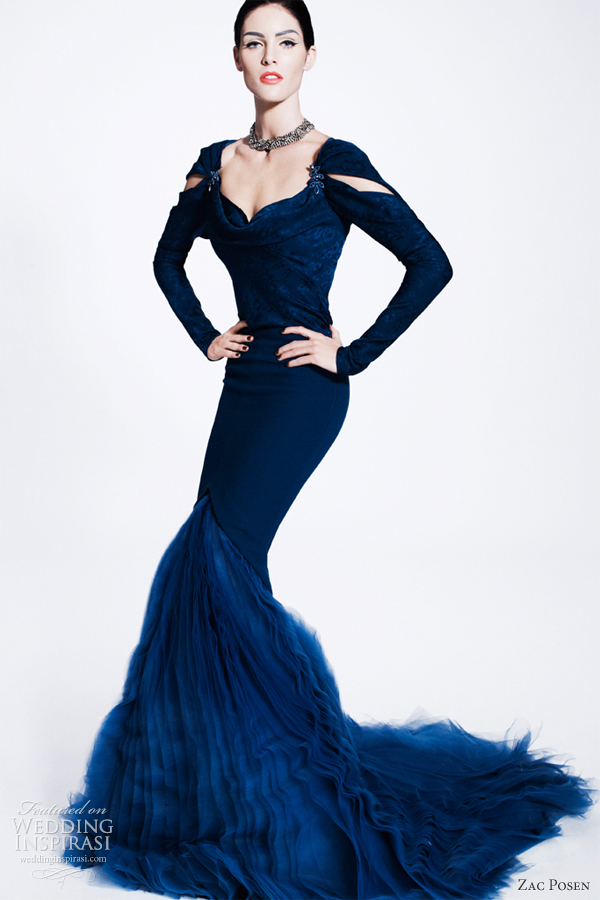 More dramatic gowns after the jump.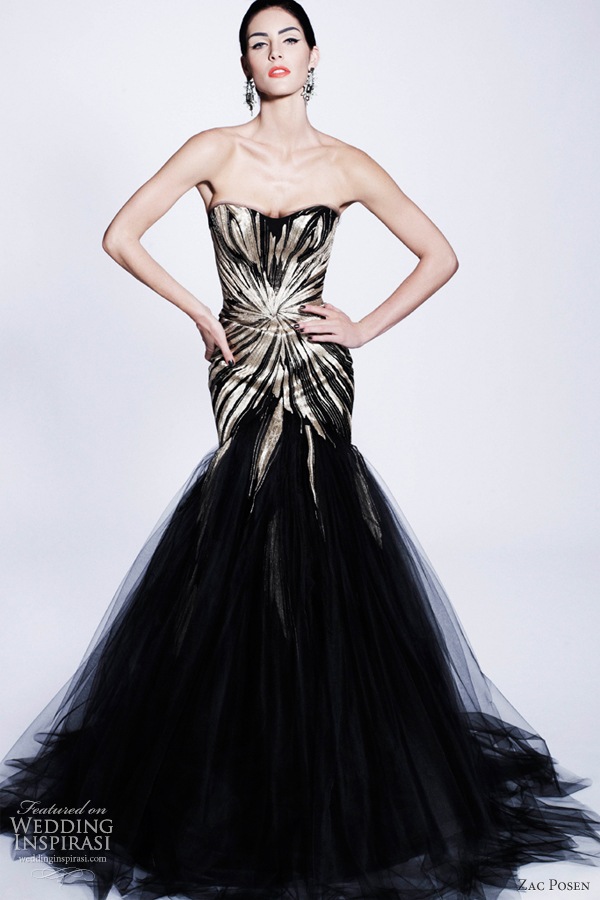 Olive green bustier dress with feather straps.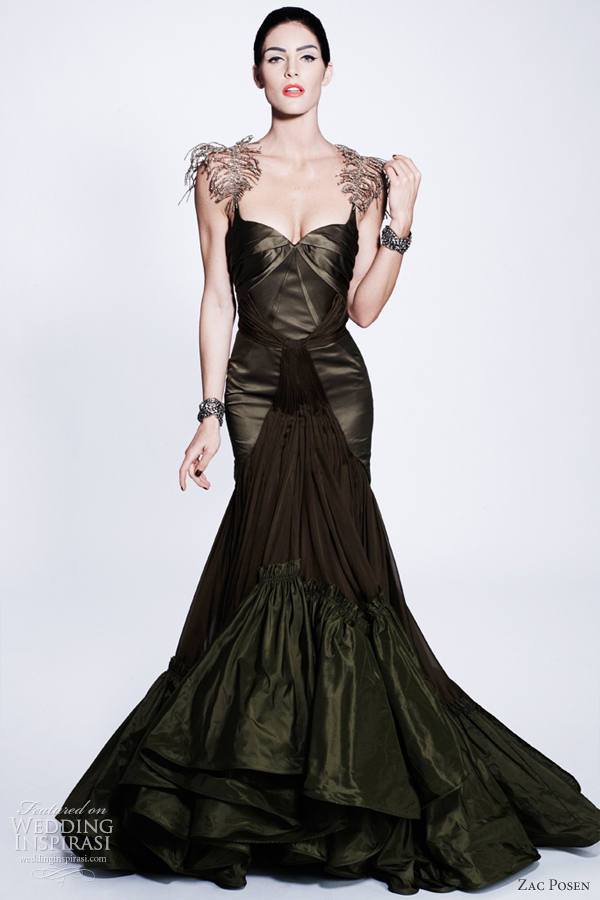 Mermaid gown and jacket.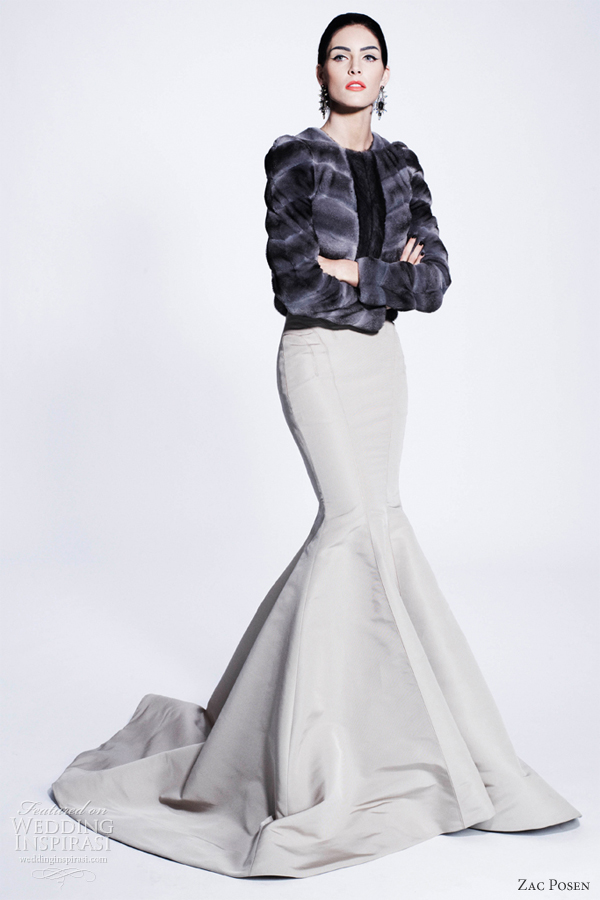 Floral printed mermaid gowns.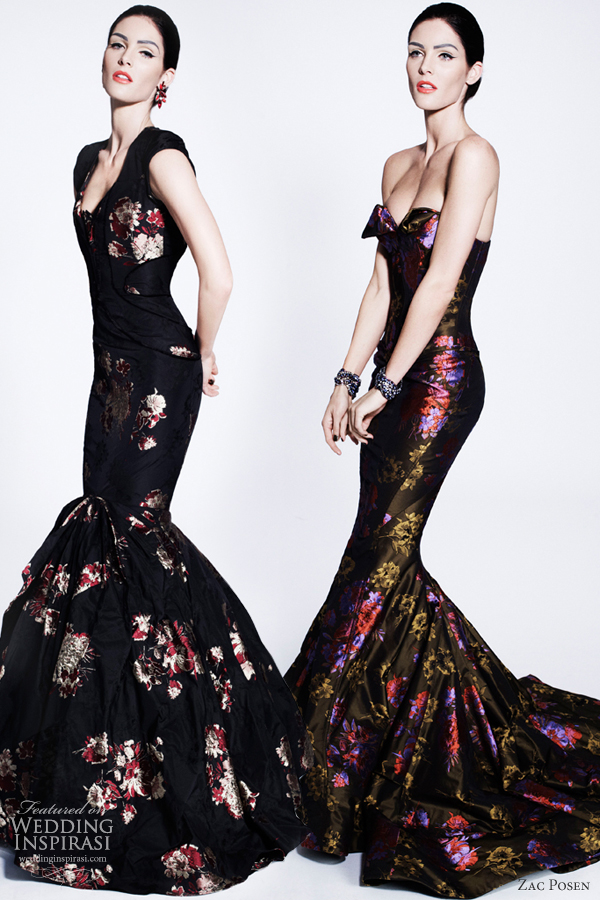 Exquisite detail on this gown.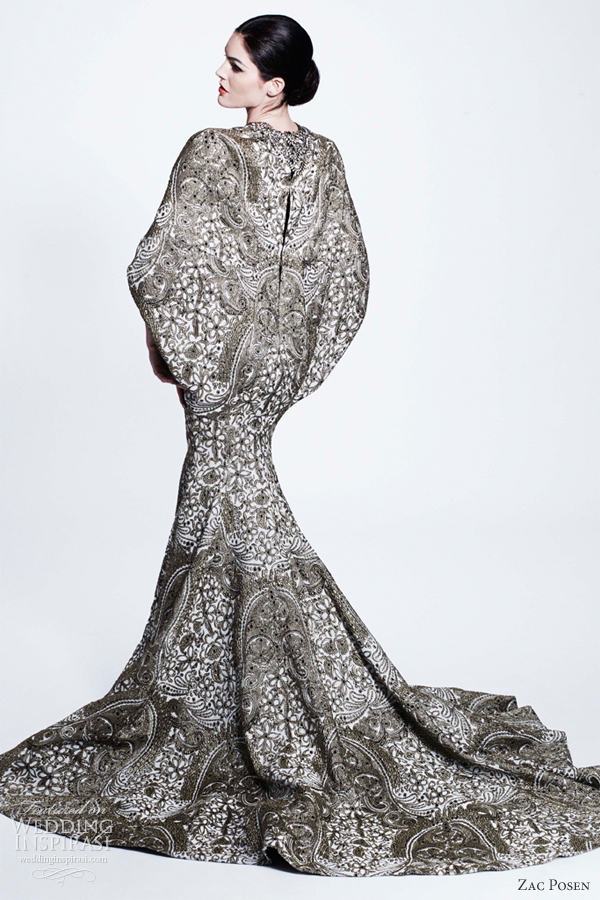 For details, availability and prices, visit Zac Posen.