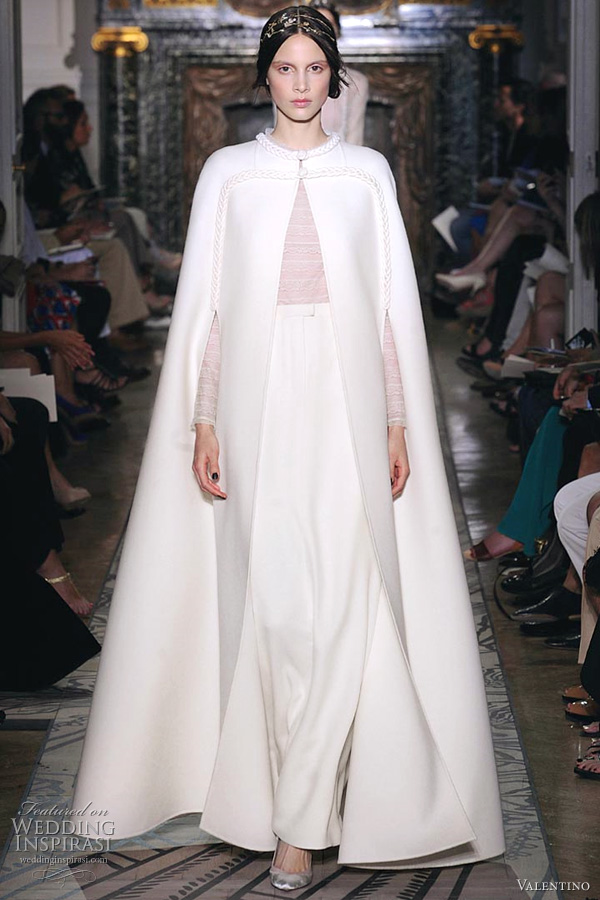 Really pretty dresses from Valentino Fall 2011 Couture collection. Above, regal white floor length cape with braided detailing; below, sheer long-sleeve gown with ruffles, neck adorned with tulle bow.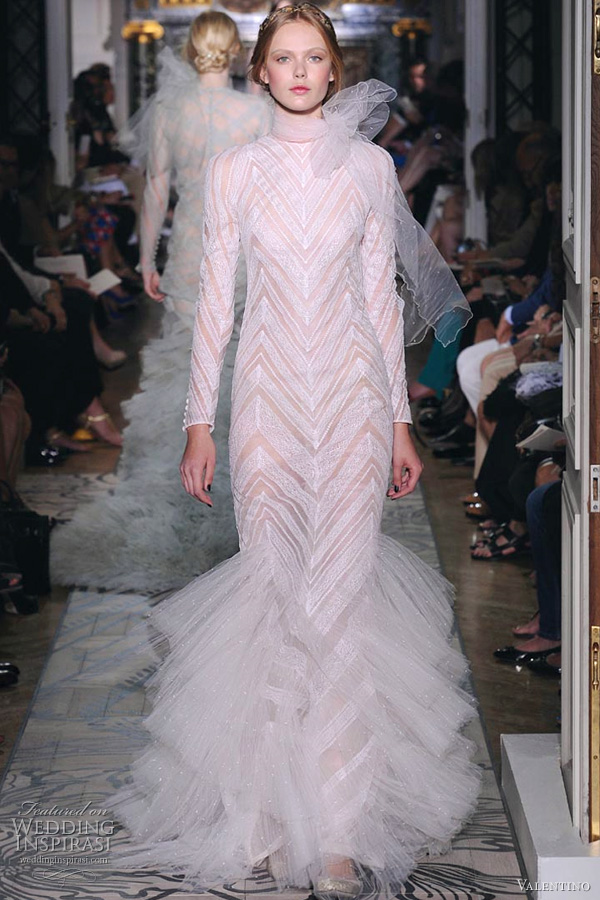 Gown with illusion long sleeves in dotted tulle.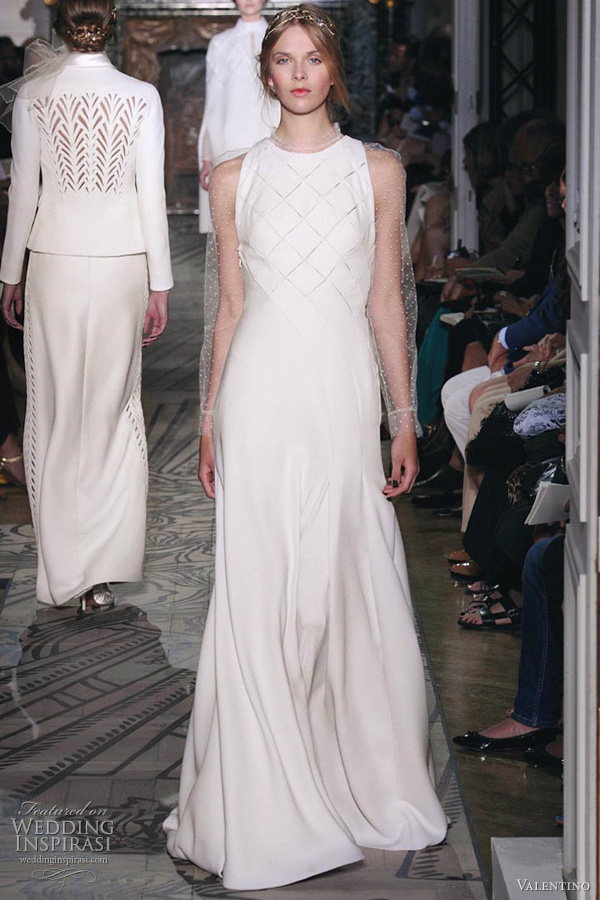 Slim silhouette + long sleeves = in-trend look for evening and bridal wear.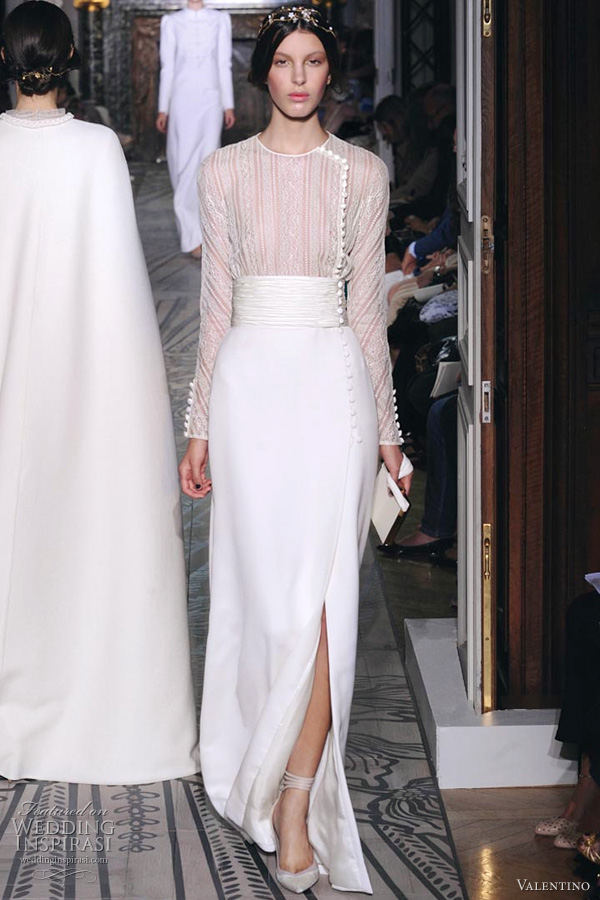 Something for a woodland fairy type wedding — sheer floral burnout dress with pleated tulle wings.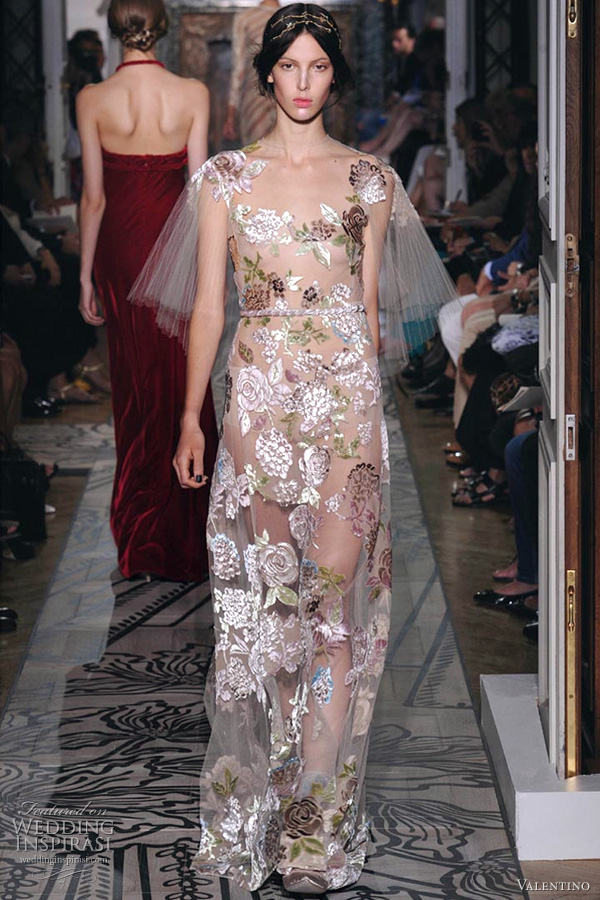 More Valentino dresses after the jump. Click Read More to continue.
A little bit of fairytale magic -- sheer metallic lace dresses with long sleeves.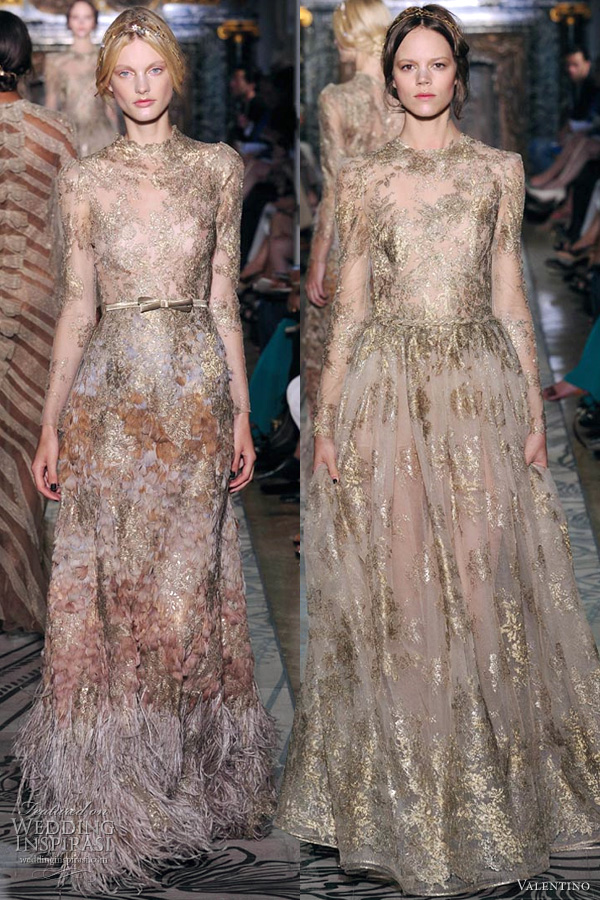 Love these gowns with braided detail along the neckline and waist.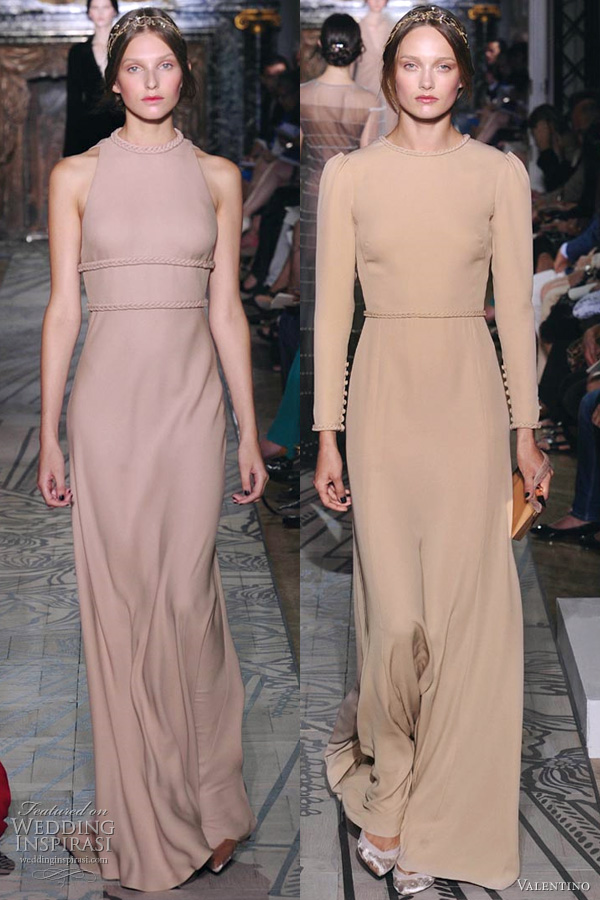 Lovely dress with crystal lined tiers.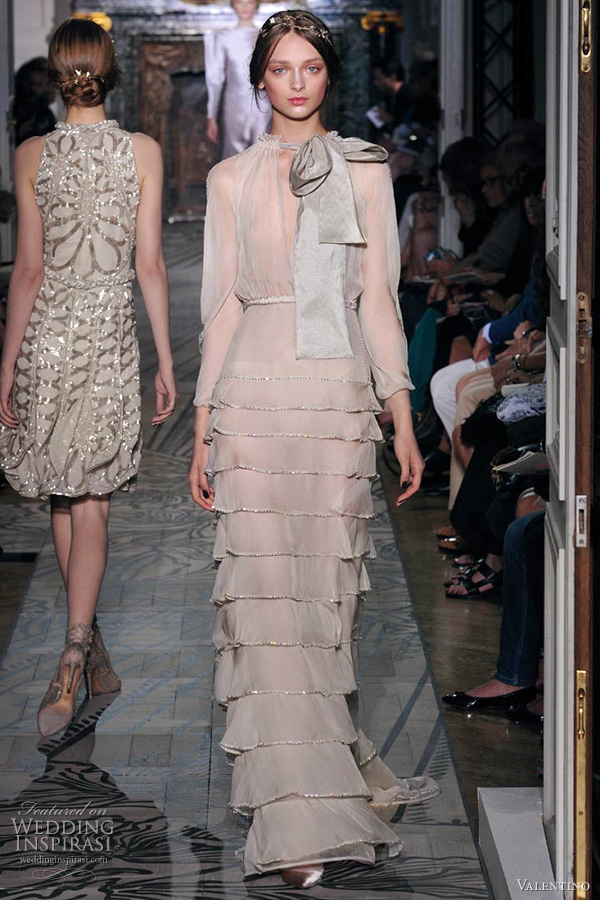 Short, sweet and sparkly -- adore that crystal studded knee-length gown.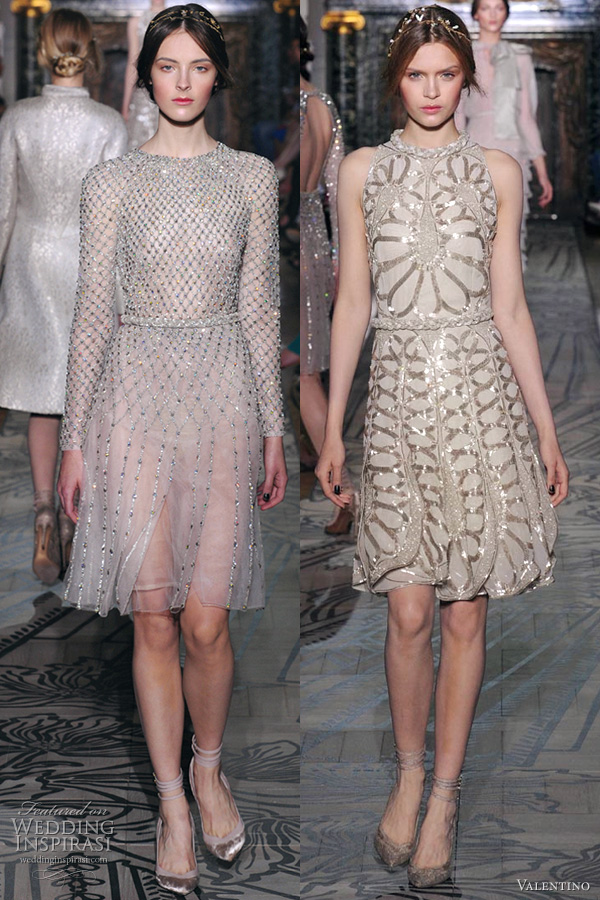 Princess of Monaco, Charlene Wittstock's sky blue Chanel civil ceremony look -- blazer and gown combo -- amplified to new heights with gold gilded high collar jacket and metallic lace tulle gown.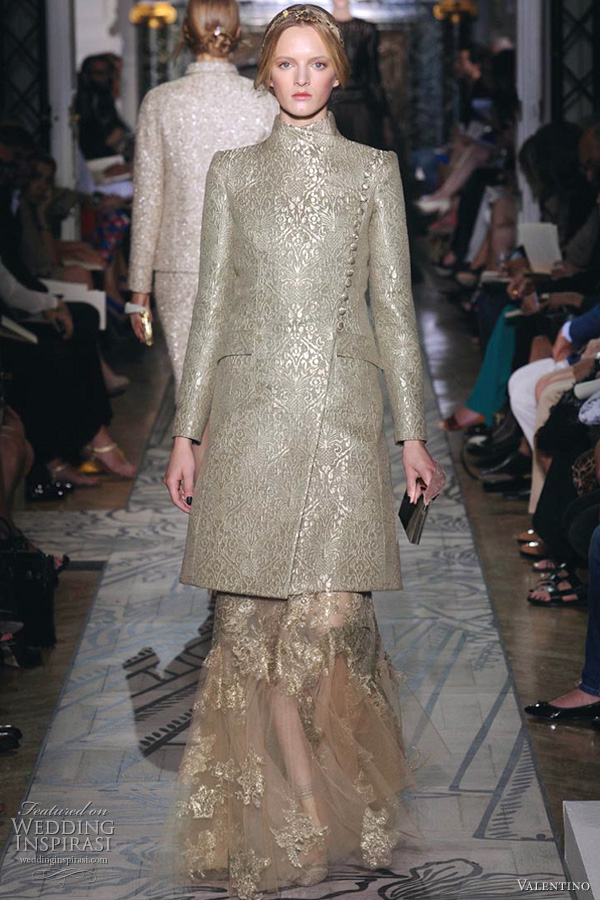 For pricing, details and availability of this collection, visit the website.