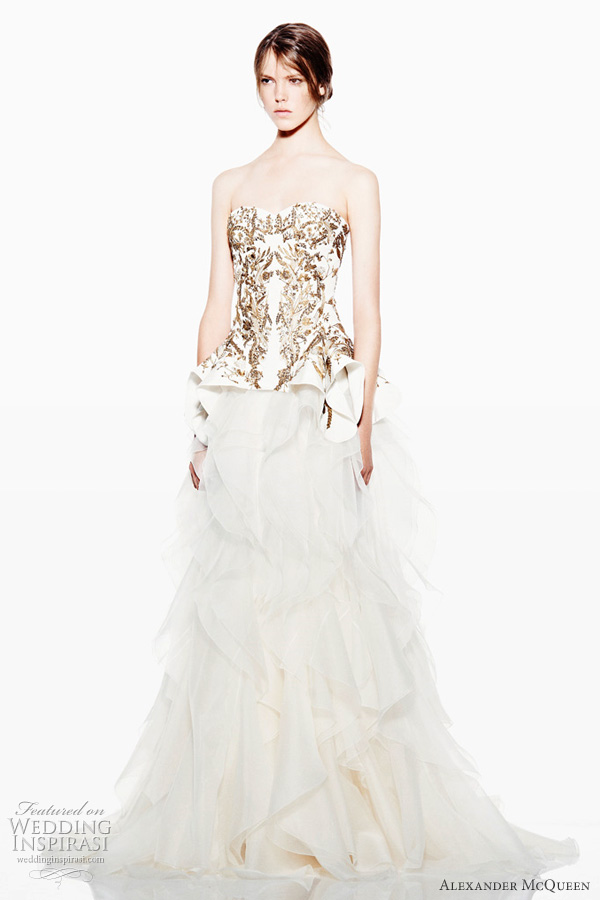 Exquisite dresses from Alexander McQueen 2012 Resort collection, Sarah Burton's first offering after the royal wedding.  Above, strapless white gown with embroidered peplum bodice and ruffles on the skirt. below, nude sleeveless, jewel neckline gown with intricate embroidered detail on the bodice and along the hem of the skirt.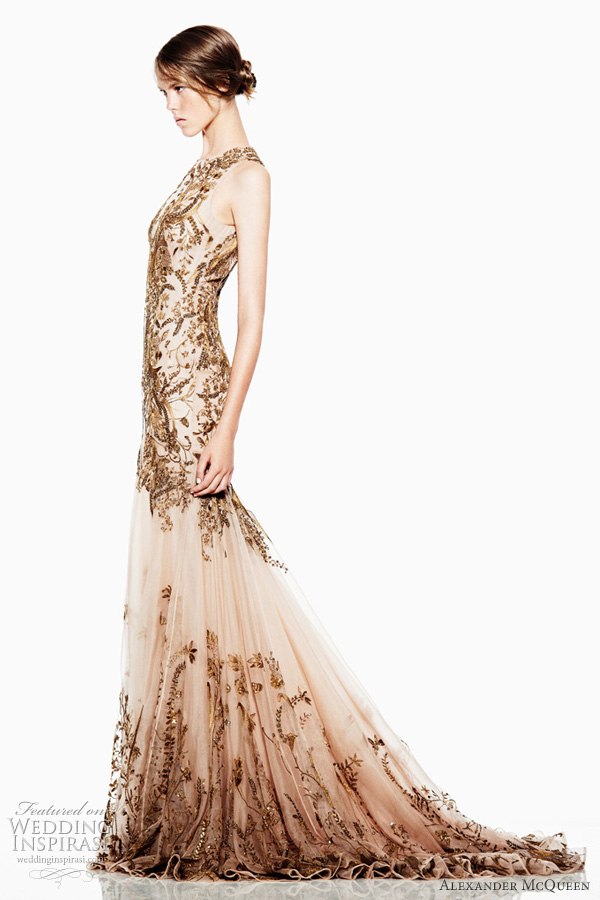 Strapless peplum gown with gold thread embroidered bodice and ruffled skirt.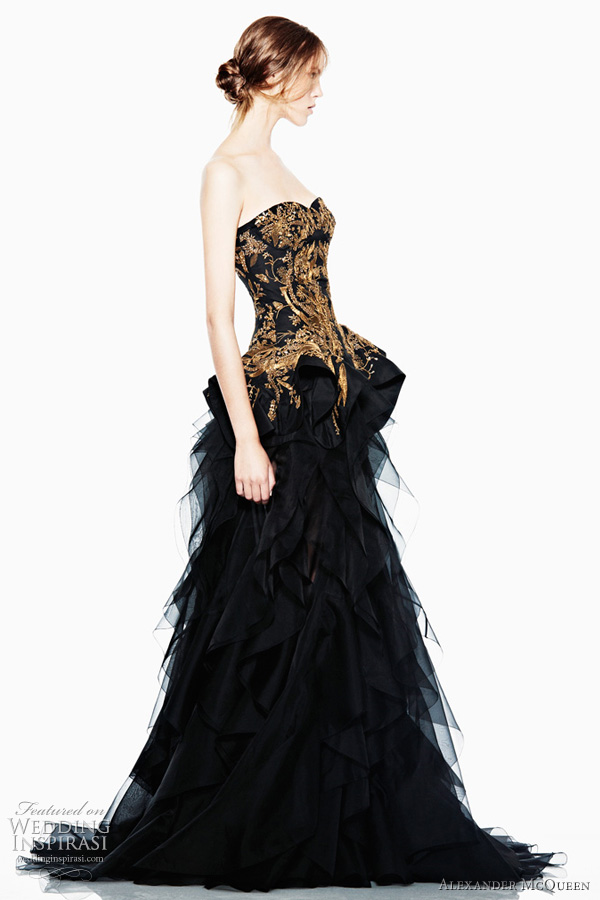 Minimal deep V-neck gown with long sleeves accented with a bold, wide belt.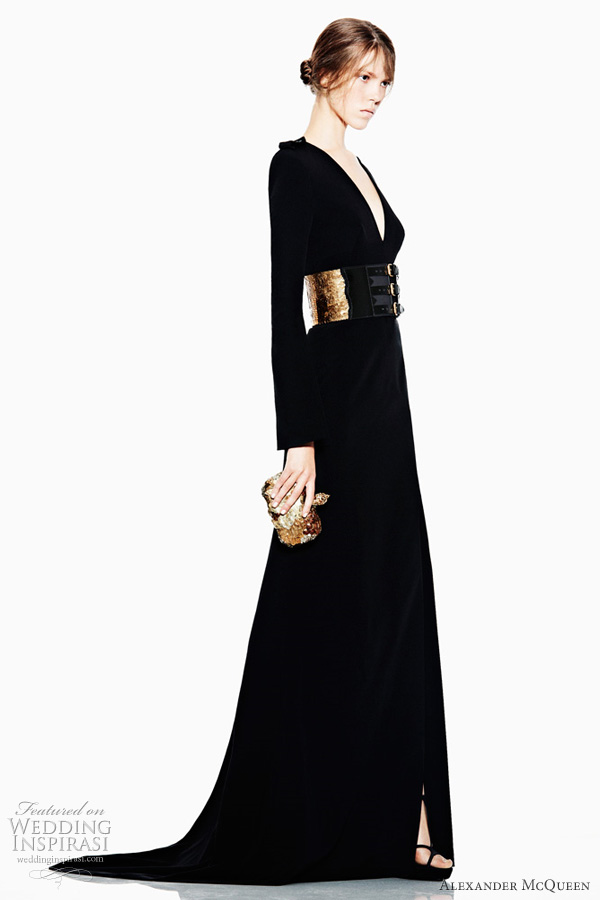 Doily-esque thread work and ornate embroidery on these below the knee outfits.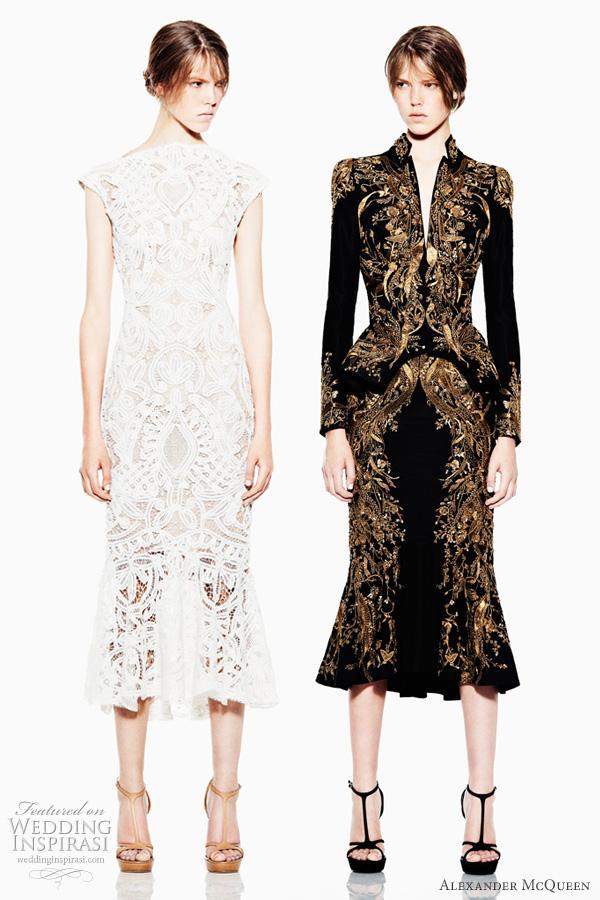 For details, pricing and availability, visit the website.