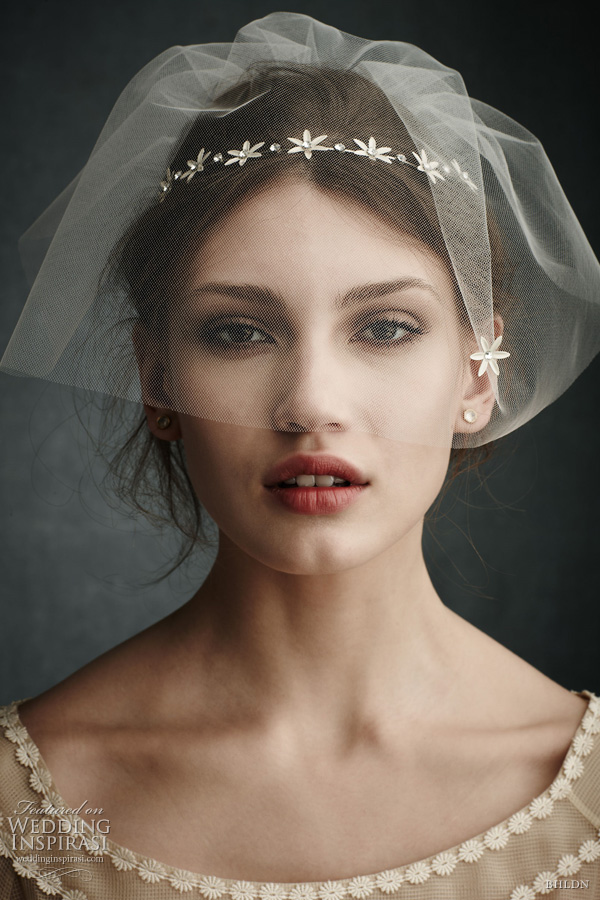 A couple of gorgeous bridal hair accessories and wedding dresses from BHLDN to sweeten the week. Above, Debra Moreland North Star blusher veil with a halo of stars and a single fallen star on the silver tulle. Below, Strawberry Fields halo by Lo Boheme – vintage white, champagne, and gold flowers are laced with a trio of half-moon chains and Swarovski crystals.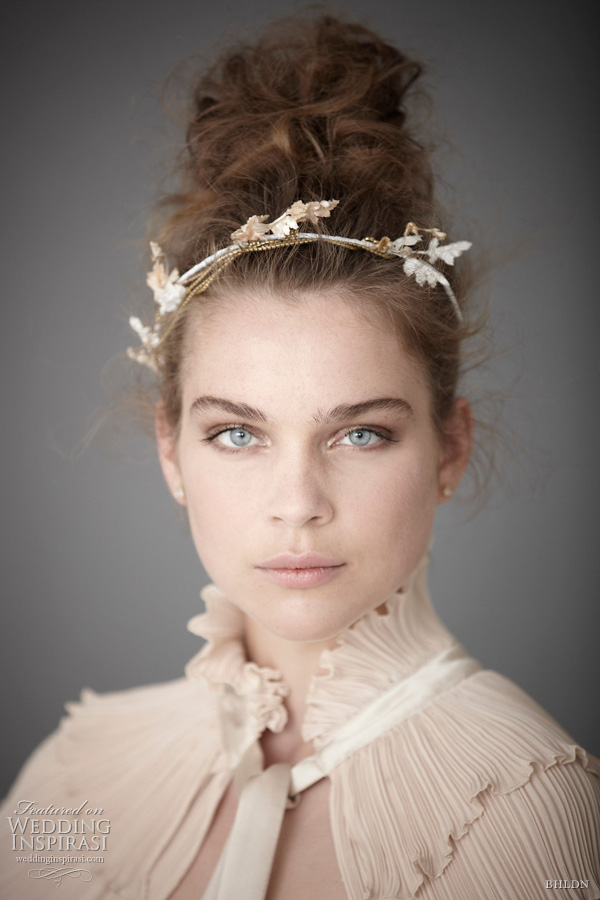 James Coviello etoile birdcage veil topped with knotted velvet star bursts.
Four-ply crepe de Chine column gown with cap sleeves and charmeuse sash.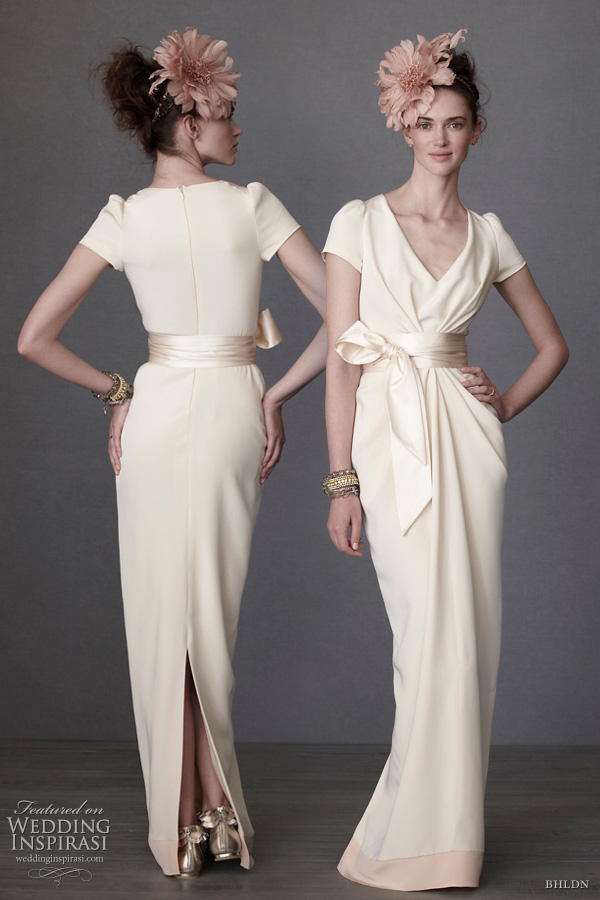 More beautiful wedding dresses and hair accessories after the jump. Click Read More to continue.
Anna sui dappled alabaster sheath with hand-cut poms made from hundreds of bundled threads along its straps, sweetheart neckline, and all the way down its multi-tiered, flamenco-inspired skirt.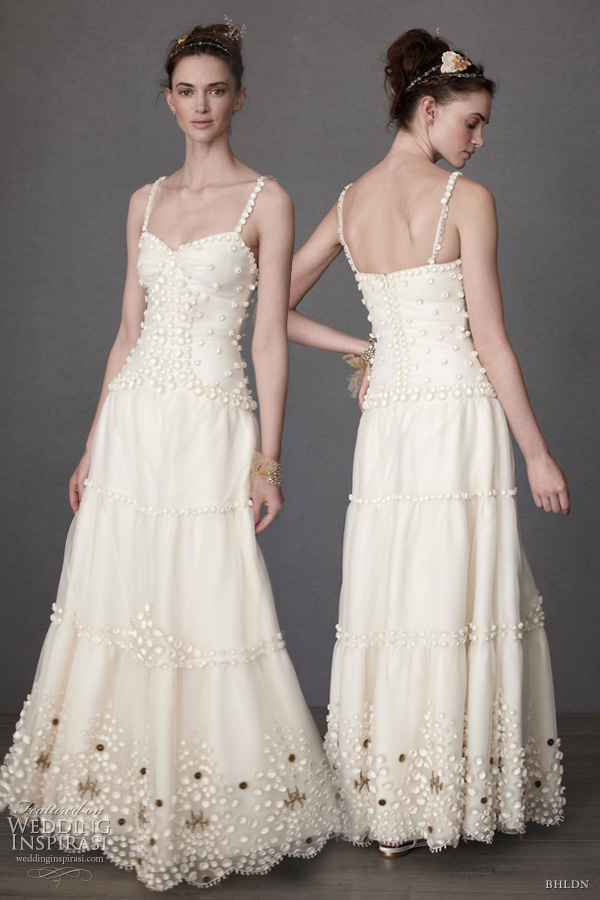 Mille Petals Corset Gown with tiers of crinkled silk chiffon, removable belt.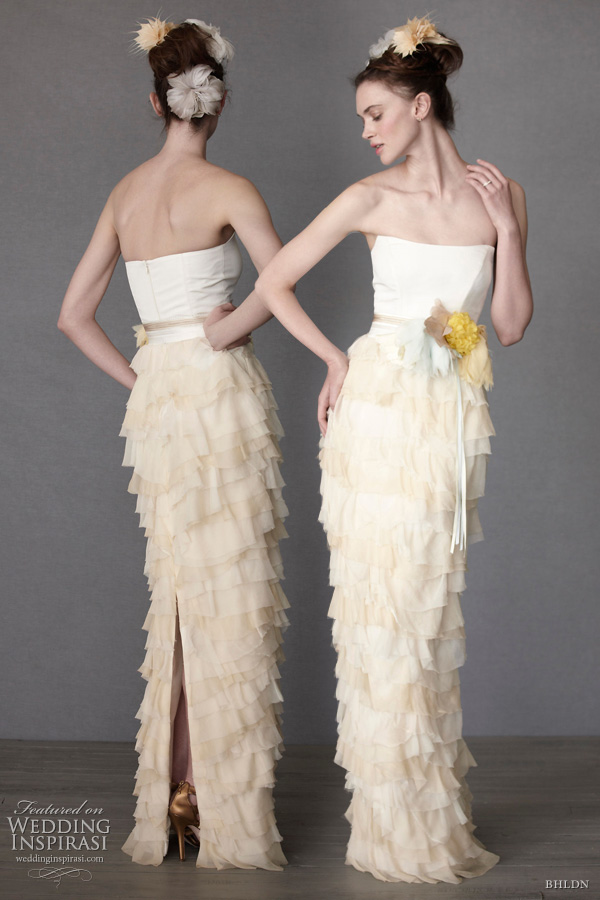 Essere panes of lace gown - double lined silk skirt with mini train, French lace, pleated cups. Scalloped French Alenceon lace fingertip veil by Debra Moreland.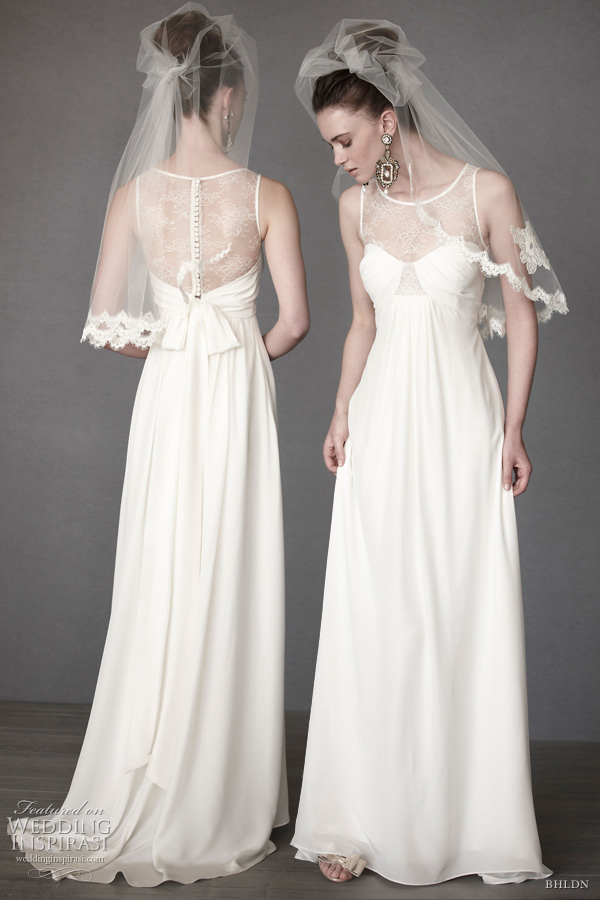 Sainted Sister blusher veil by Debra Moreland, featuring charmeuse bow, hand enameled flowers, Swarovski crystals and large-gauge netting.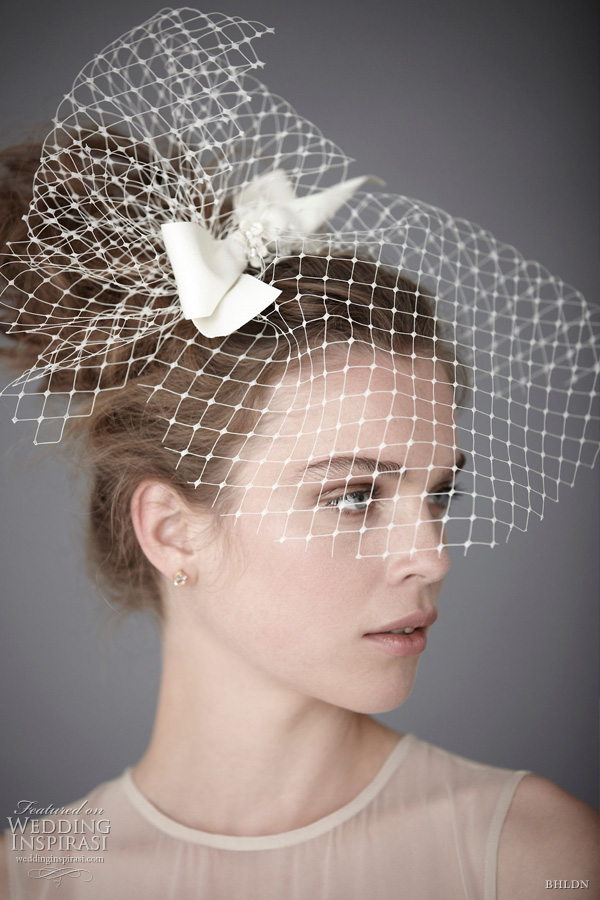 For more information on the items featured in the post today, click here.