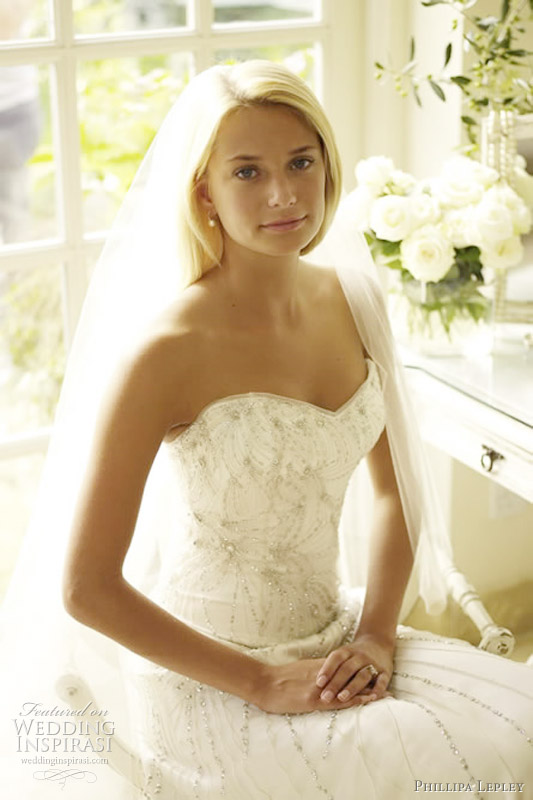 Romantic wedding gowns from Phillipa Lepley 2011 collection. Above, Deco Tamsin gown with
gorgeous bead detailing; below, Venice in Bloom with with Garden Rose Garland wrap.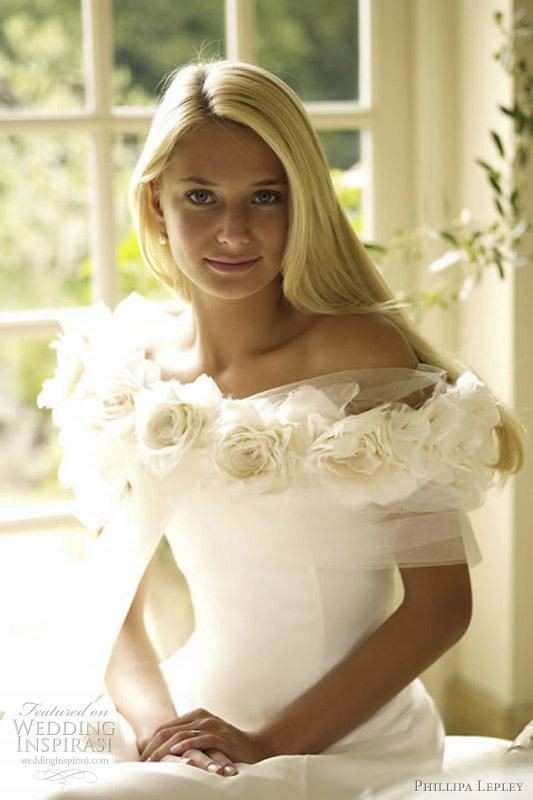 Gorgeous straps on this beautiful Aubrey gown with an Art Deco vibe.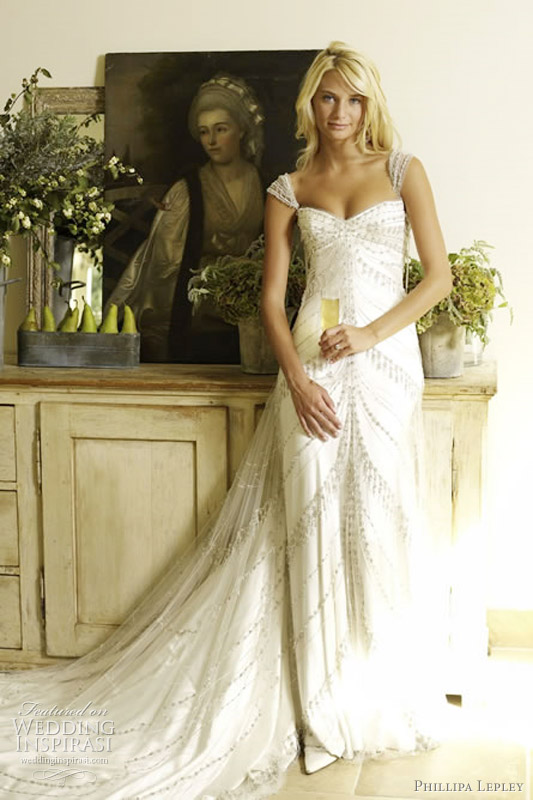 Baby Olivia stripe gown with sweetheart neckline. We love the stripes!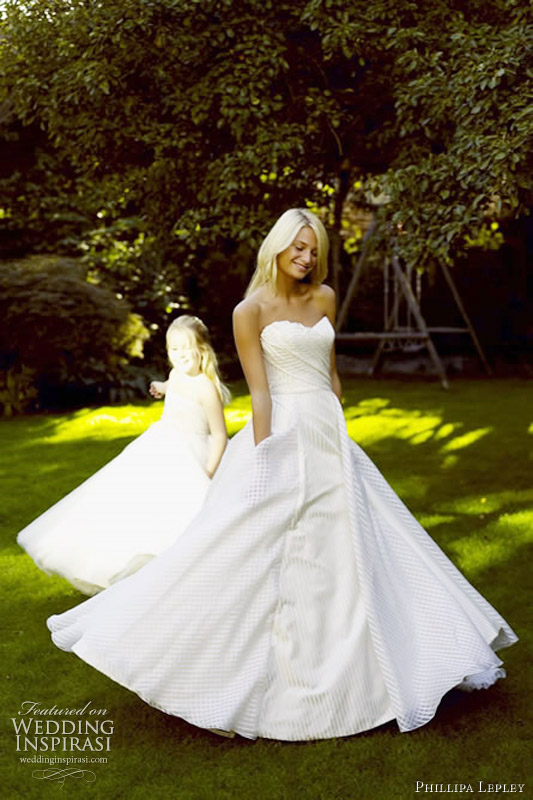 Classy Renaissance Natasha with wide sash.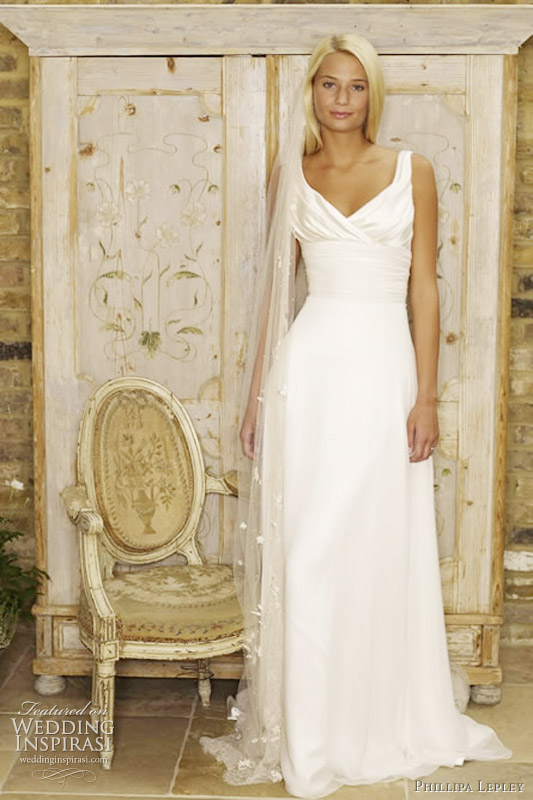 Tamsin with Julie drape.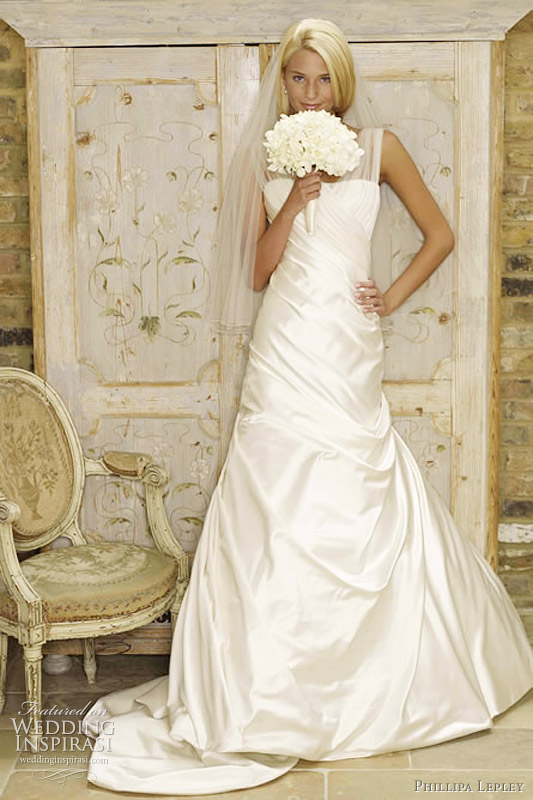 Bookmakers are  putting this British designer as the favorite to take on the task of designing
Kate Middleton's wedding gown for the royal wedding next year. What do you think?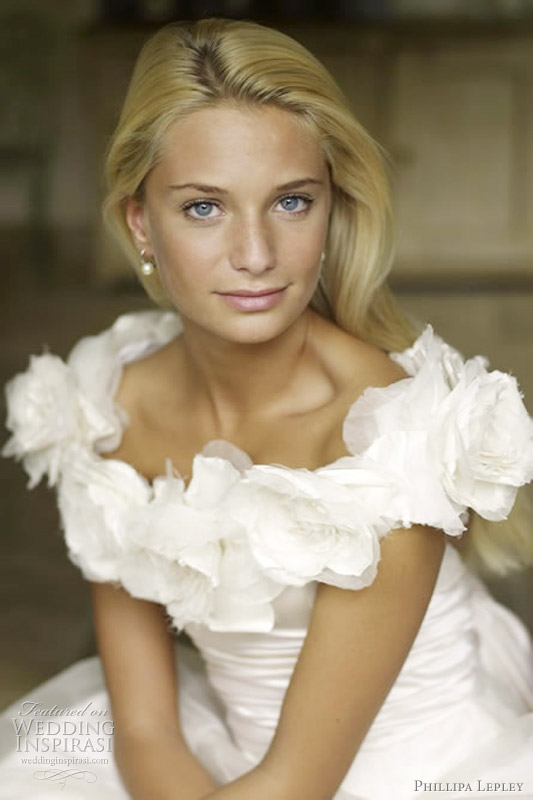 For more beautiful wedding gowns from this collection, click here.