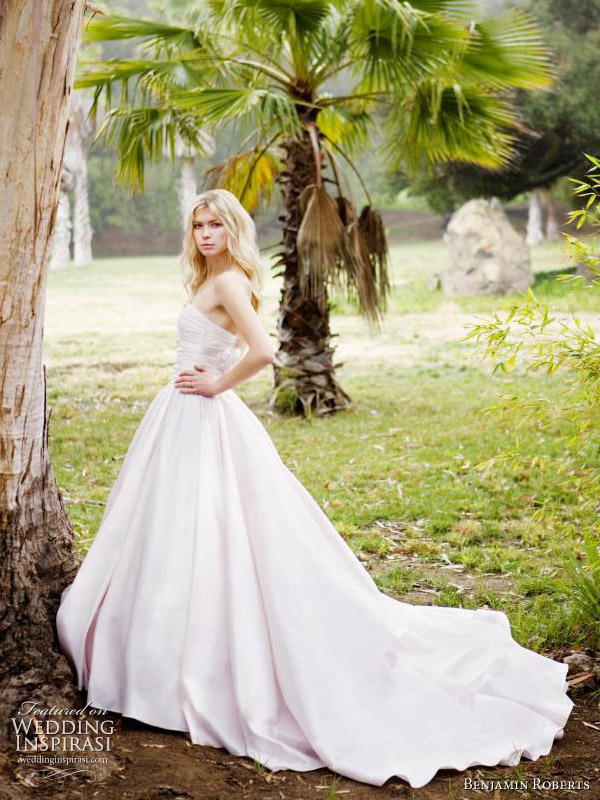 Elegant, classic wedding dresses with pretty touches from Benjamin Roberts 2011 bridal collection. Above, light pink silk ball gown with plain full skirt falling in tiny pleats from the waist, subtle beading on the front with fabric roses on the back bodice. Below, tulle and organza mermaid cut strapless gown.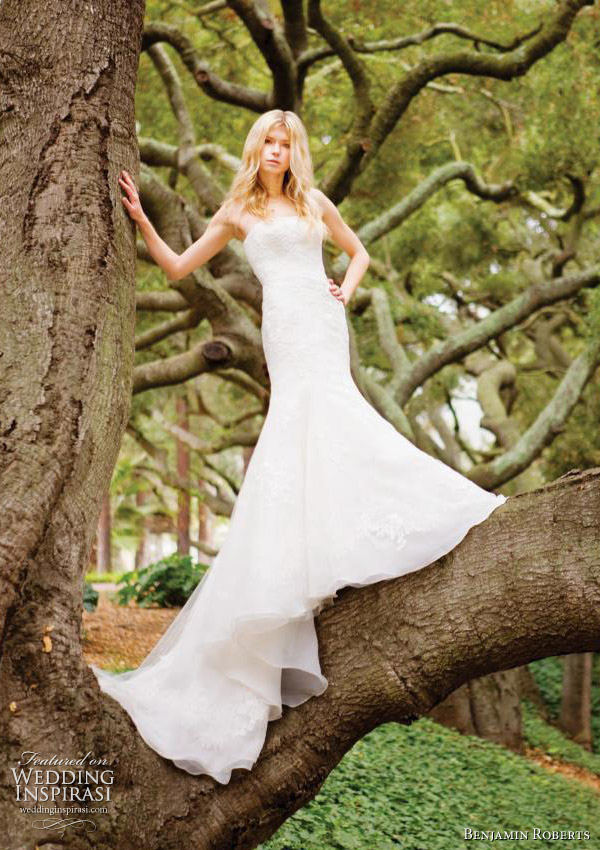 Romantic strapless ravello taffeta 'bo peep' gown with a full skirt of bouffant ruffles and roses and detachable rose shoulder strap.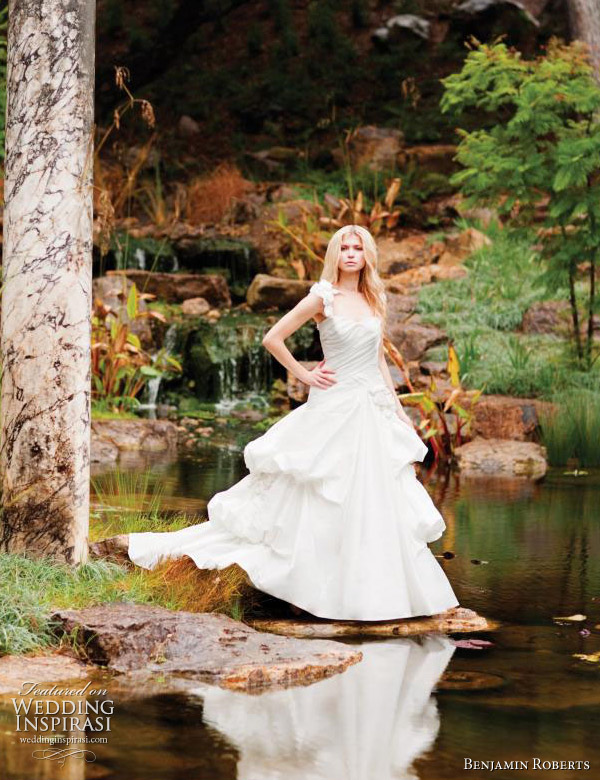 Full skirted A-line gown with a softly shaped neckline and a large swathe of frayed fabric vintage-looking roses on hip.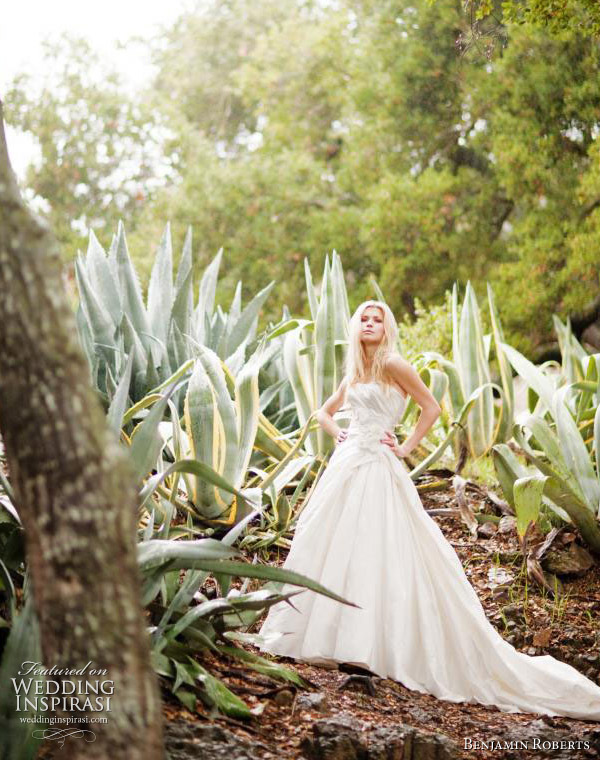 Soft sweetheart strapless chiffon A-line gown with petals, silk cording & crystals embellishments.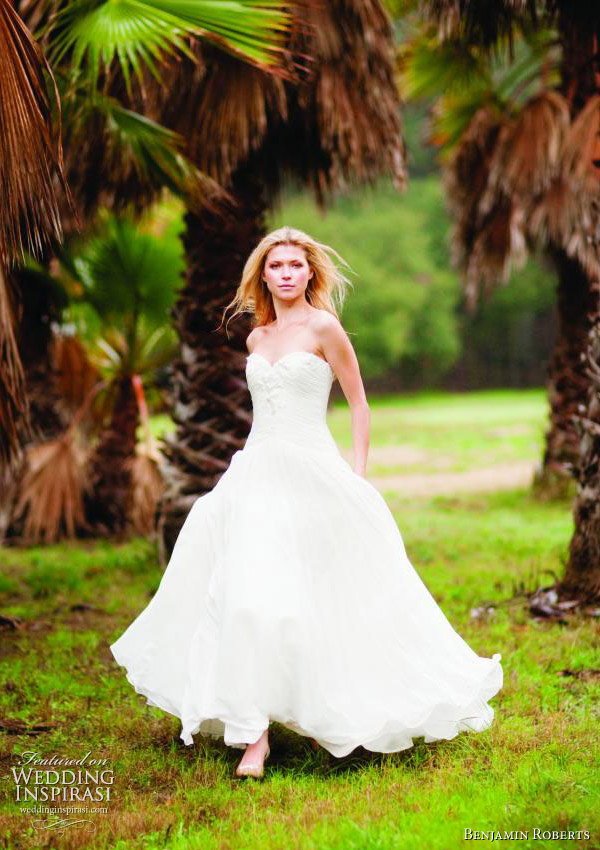 Cameo satin strapless ball gown with beaded bodice and fabric belt cinching the waist.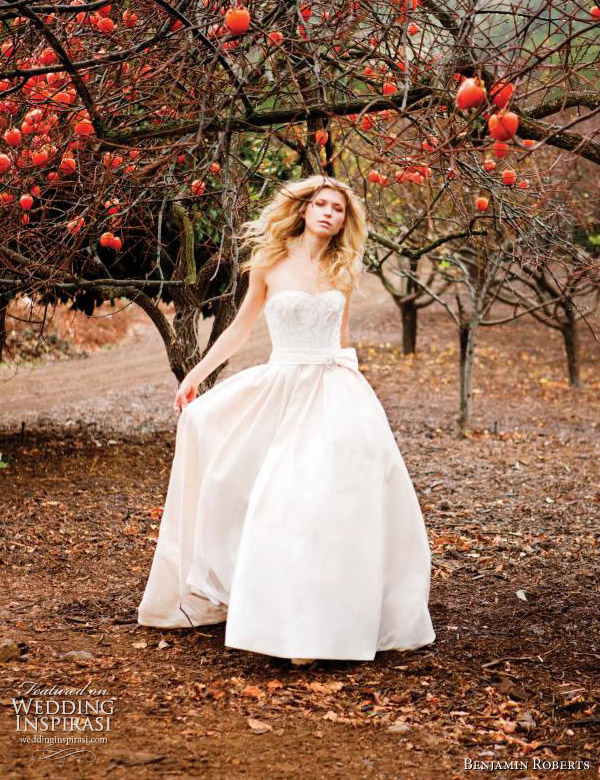 Taffeta A-line strapless gown with dramatic 'Spanish' effect flamenco train.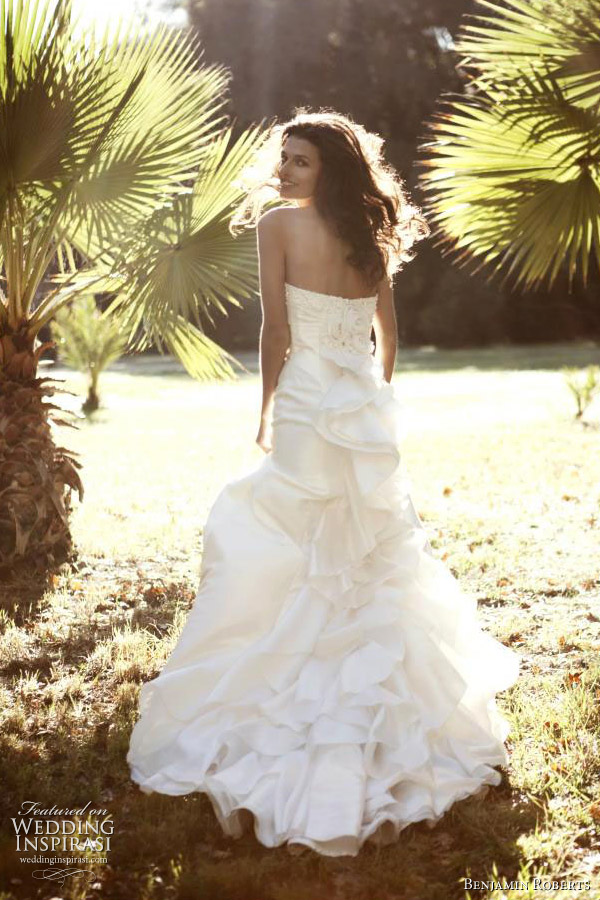 For more gorgeous wedding gowns, click here.