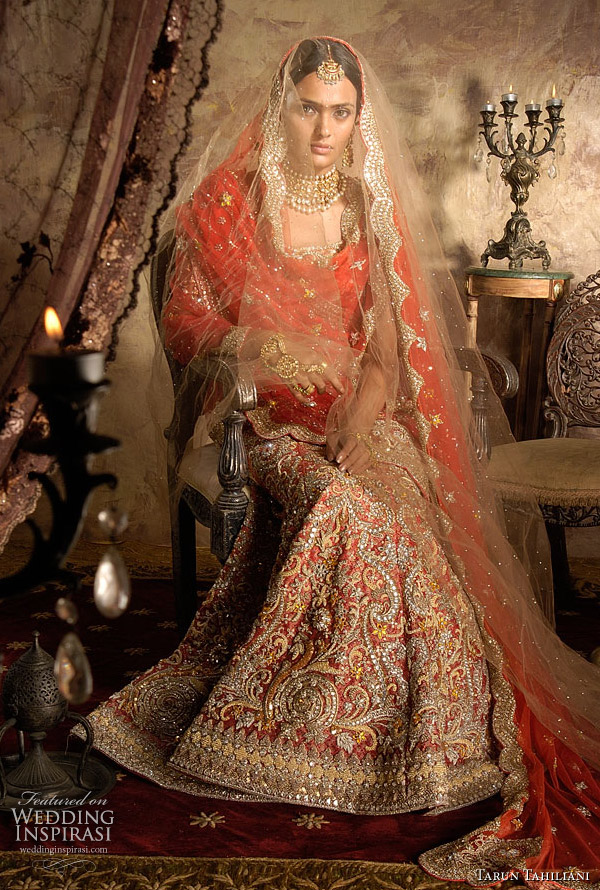 A quick post to mark the end of a busy Deepavali weekend! Here's Tarun Tahliani's exquisite bridal lehenga collection. Above, tomato red bridal ghagra choli on muted brocade base with traditional gold zardozi thread and wire embroidery combined with dull kundan stones. Worn with a matching blouse and silk Georgette dupatta scarf with scalloped stone borders and sheer gold tulle draped over head.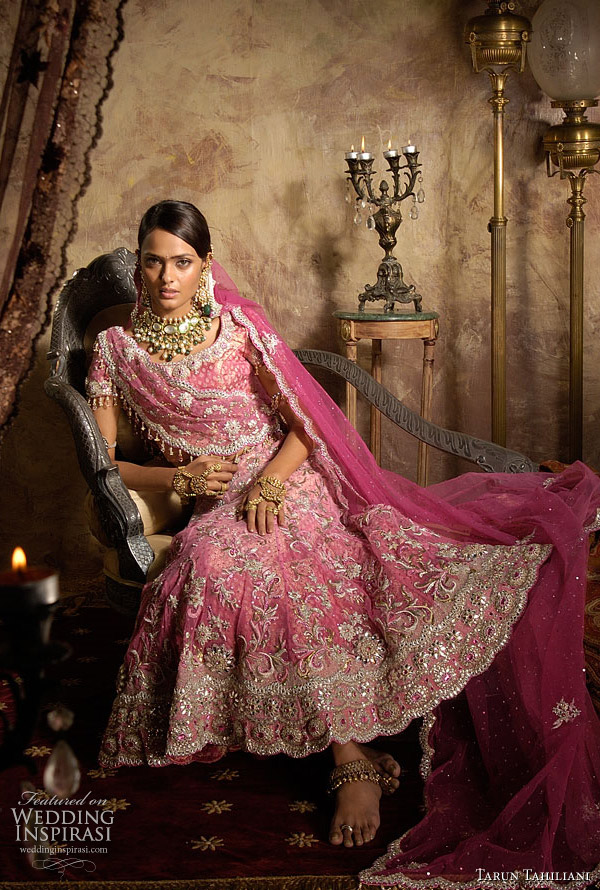 Above, Soft pink lehnga and choli style blouse on a brocade base heavily embroidered with silver and tone on tone thread embroidery and stones. Worn with a small stylized front drape and dupatta for the head, in net. Below, deep blue lehenga with fitted hip yoke and blouse lifted in thread work and panels in a silk georgettte brocade with thread and stone borders, sprinkled with graded mirrors, worn with a small stylized triangular front drape in sheer net.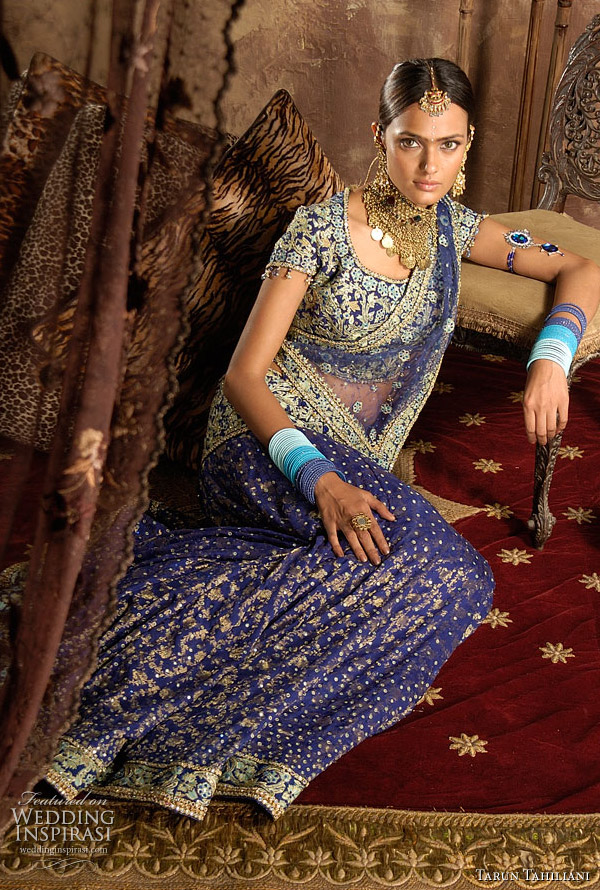 Orange shaded into fuchsia pink lehenga and waist length blouse done on brocade, with strong graphic embroidery in sequins and white and multicolor kundan stones paired with sheer tulle with tiny sequins.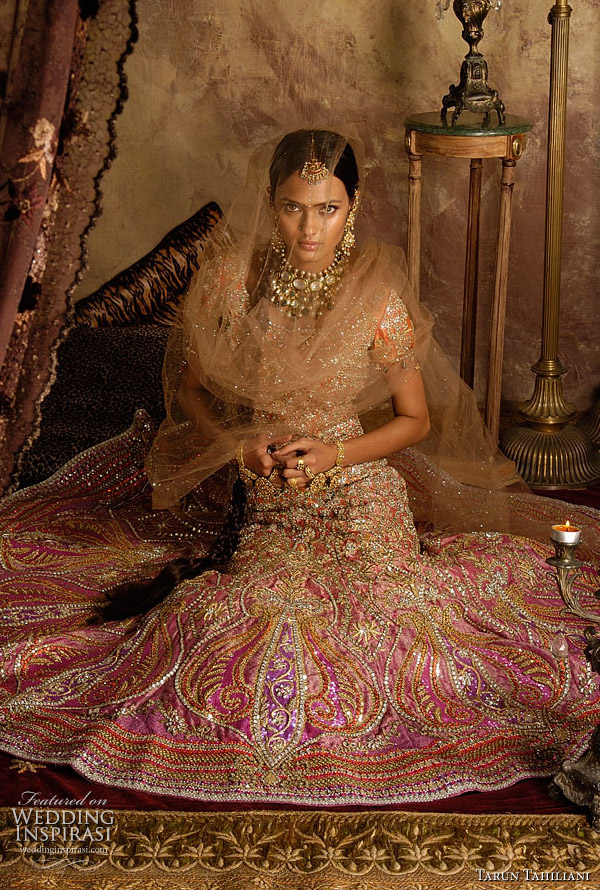 For more gorgeous bridal lehengas, saris and evening dresses, click here.