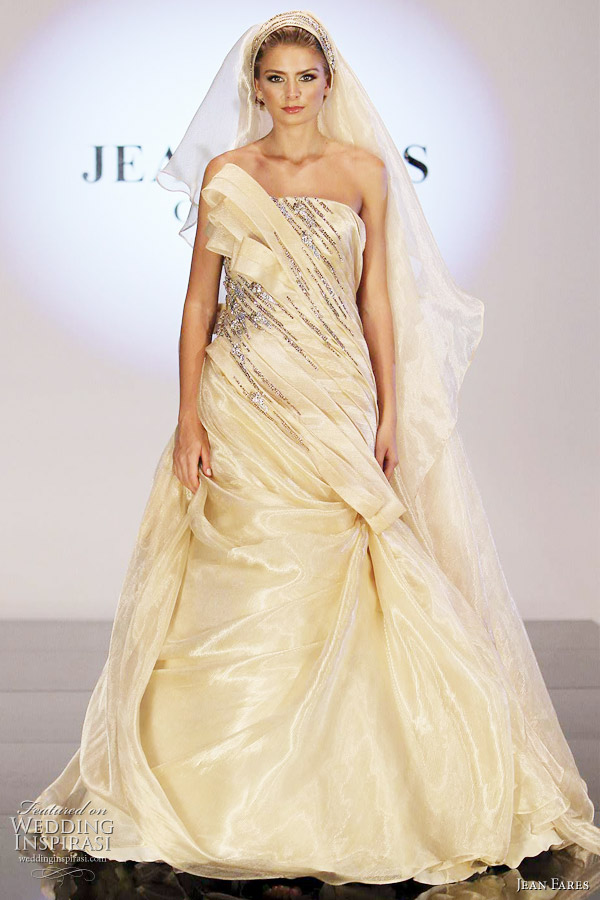 Gorgeous gowns from Jean Fares Fall 2010 couture collection, "Cut n' Paste". Above, lovely champagne gold wedding dress; adore the two dresses below, in the softest shade of mauve.
Sleek silhouettes – draped bodice gown with adorned with flowers, one should dress with beaded accents.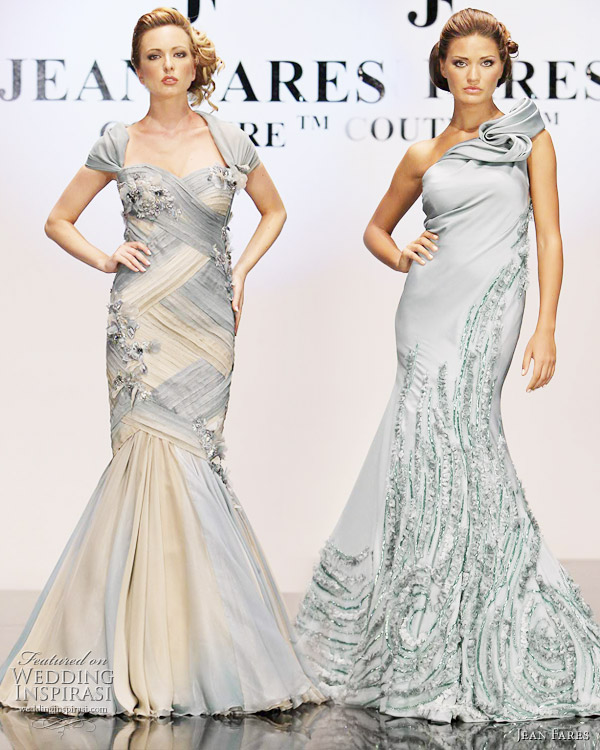 Love the pretty pockets on the elegant gown on the left and the gossamer skirt with floral applique.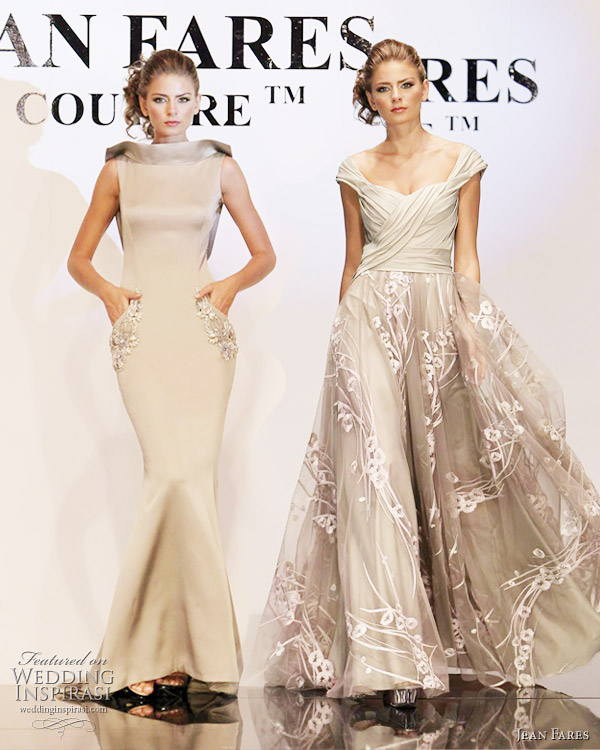 These white gowns would make beautiful wedding dresses.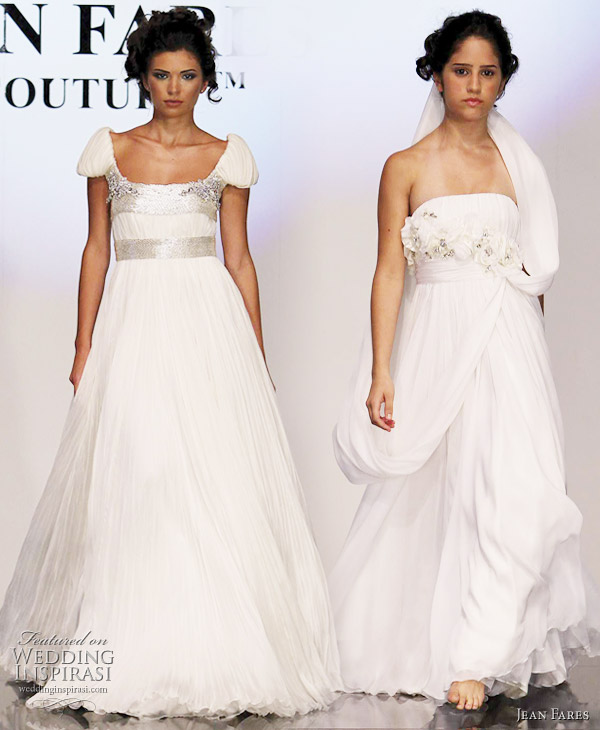 For more beautiful couture gowns, click here.