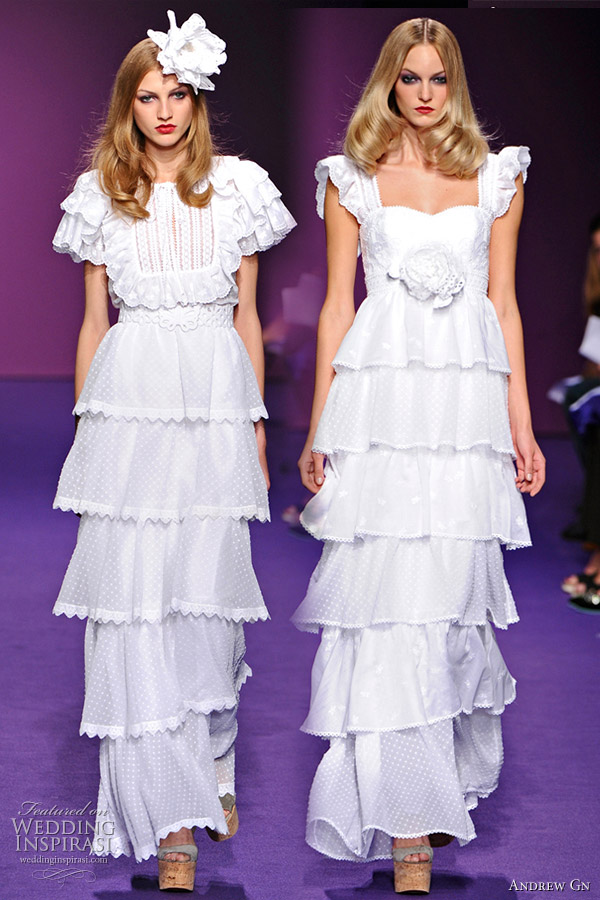 While Andrew Gn Pre-Spring collection is a ric rac-lined exercise in whimsy retro, the Spring/Summer 2011 collection is full-on old-fashioned romance. Romantic white eyelet maxi dresses opened the show.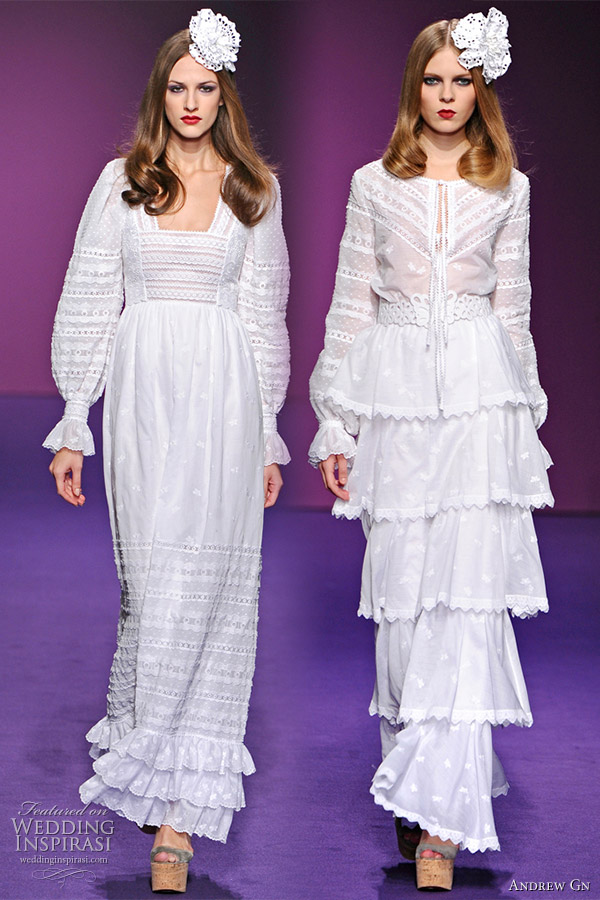 Deep jewel tones, ruffles and multi tiered skirts are key features in this season's offering. Oh, the brilliant blue one-shoulder long-sleeve dress is just stunning.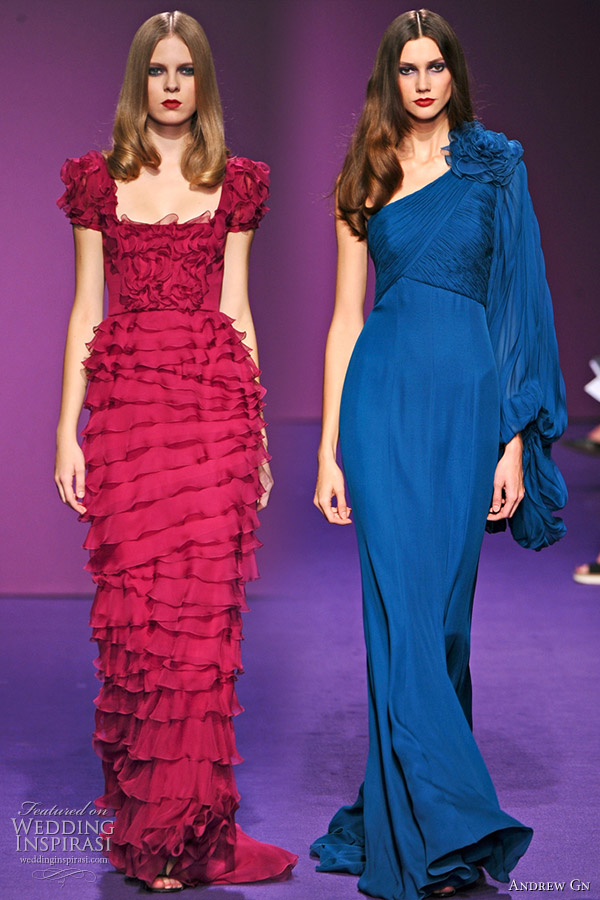 For more Andrew Gn collections, click here.