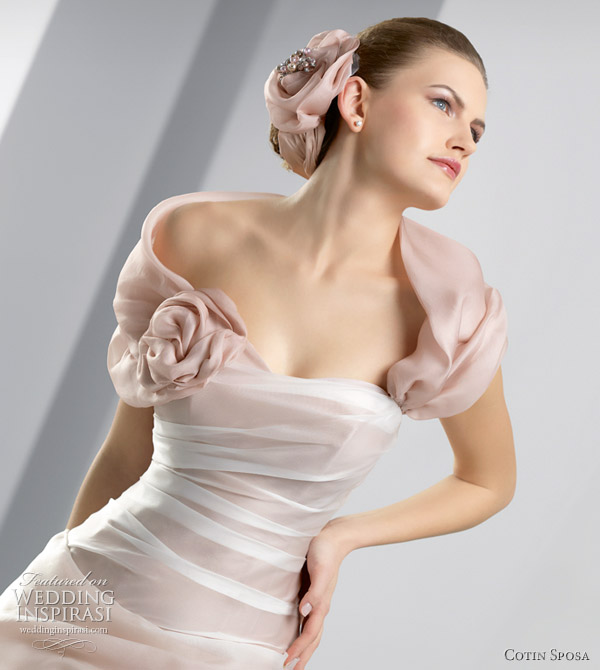 These gorgeous wedding gowns are from Cotin Sposa 2011 collection.  With more than 40 years experience in the production of wedding dresses, the proudly "Made in Italy" company surely has beautiful bridal dressmaking down pat.
Elegant sheath with keyhole detail.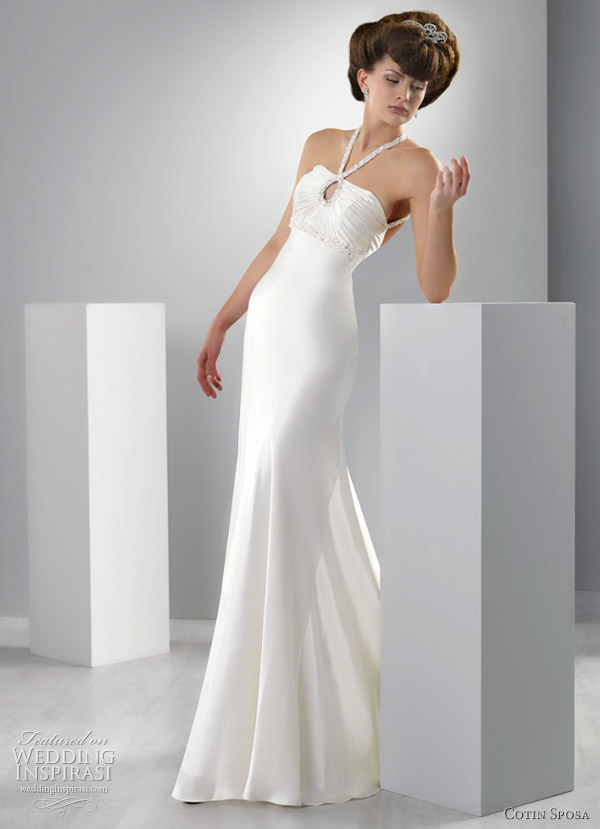 Beautiful color wedding dresses are also available in this collection.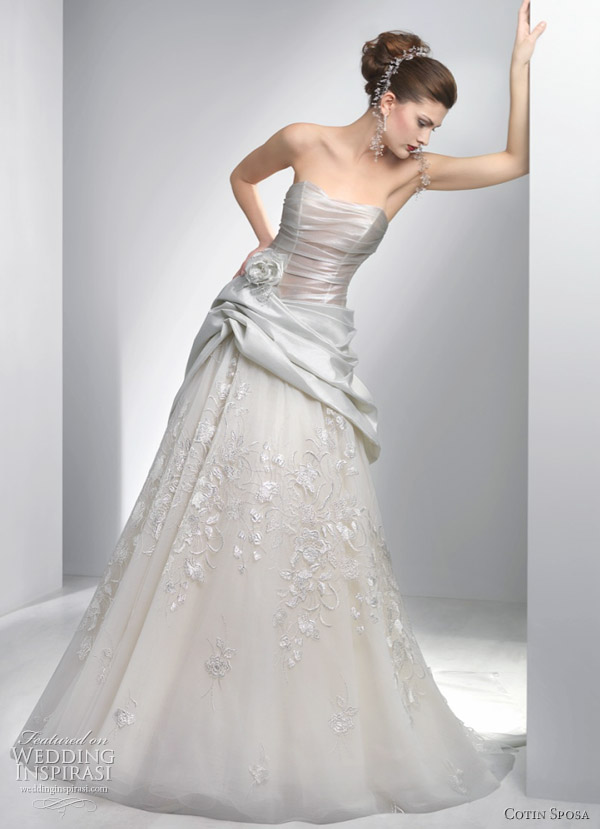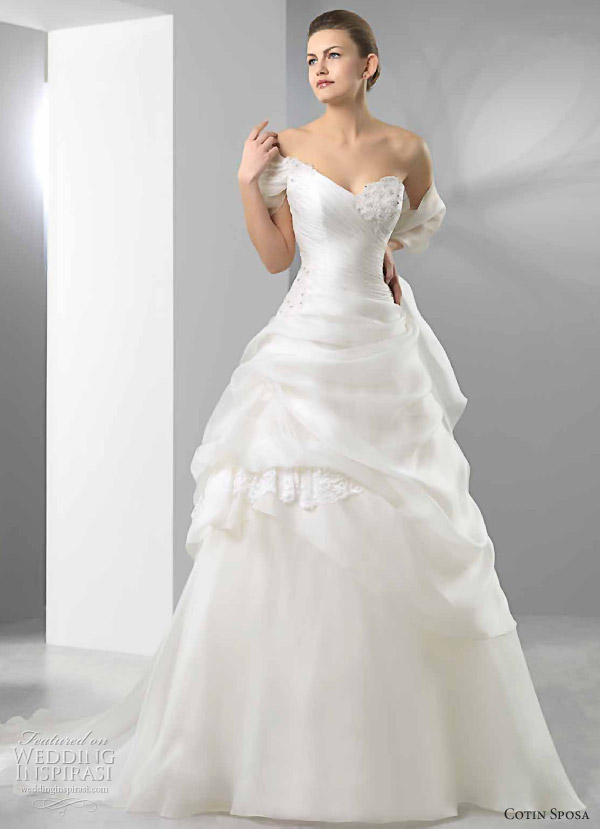 More wedding gowns. From princess-like ball gowns to contemporary A-line dresses...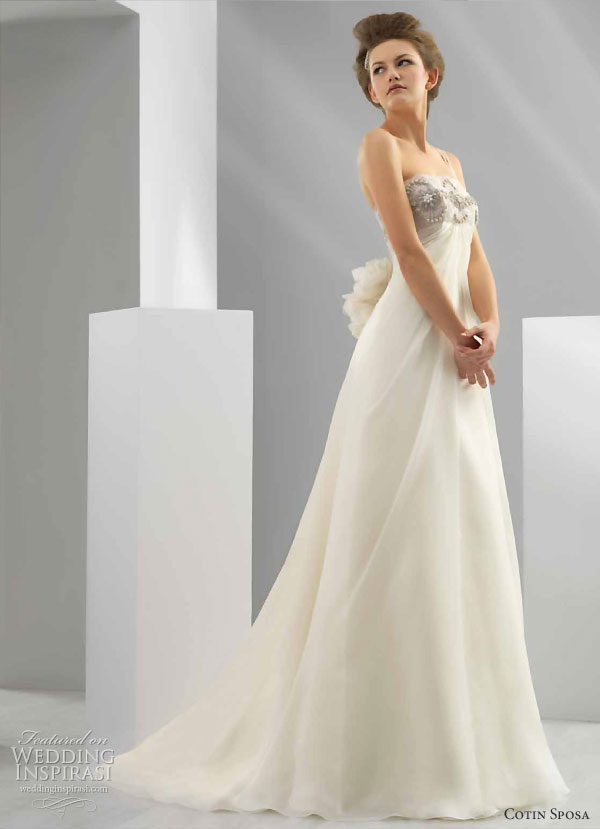 ... and elegant sheaths. This one comes with a little ooh-la-la twist.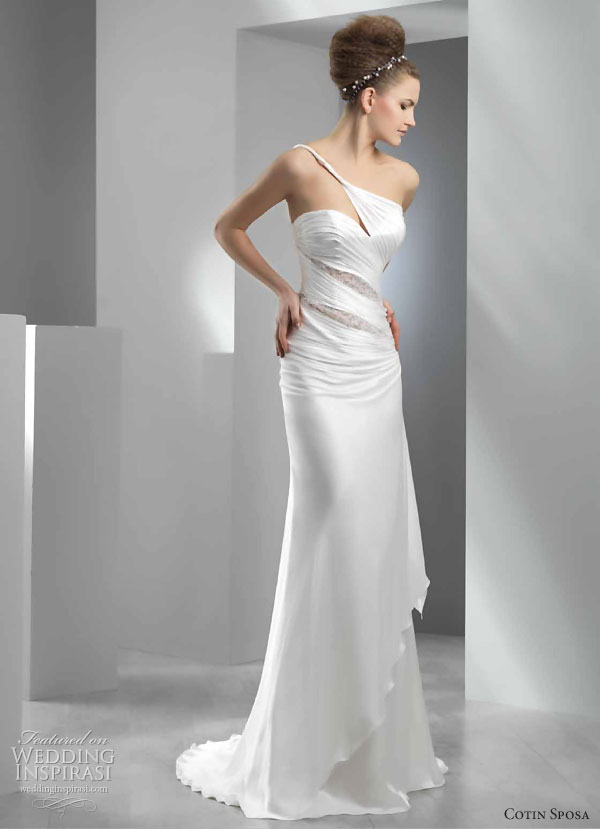 "Cotin Sposa's philosophy is to create and original product which combines modern creativity and tailor's care in a steady research of innovative fabrics and precious embroideries."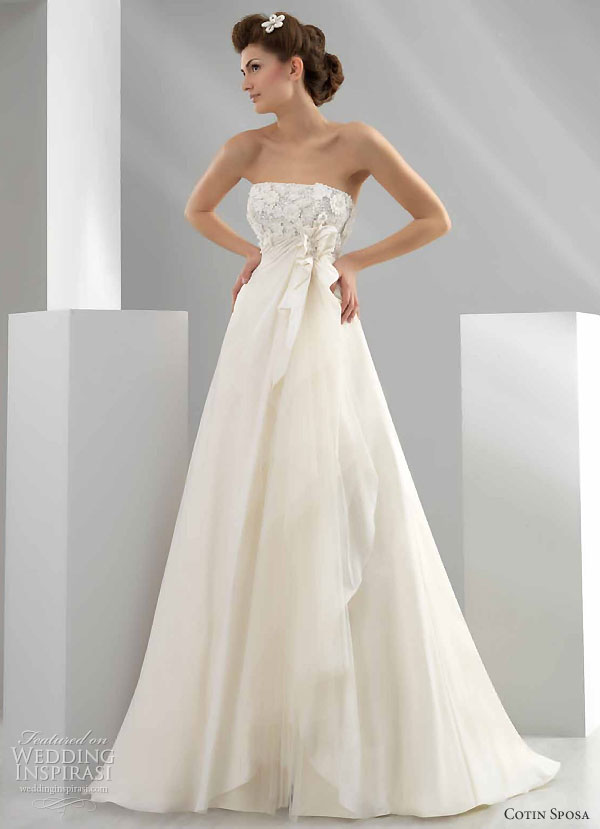 For more information, click here.