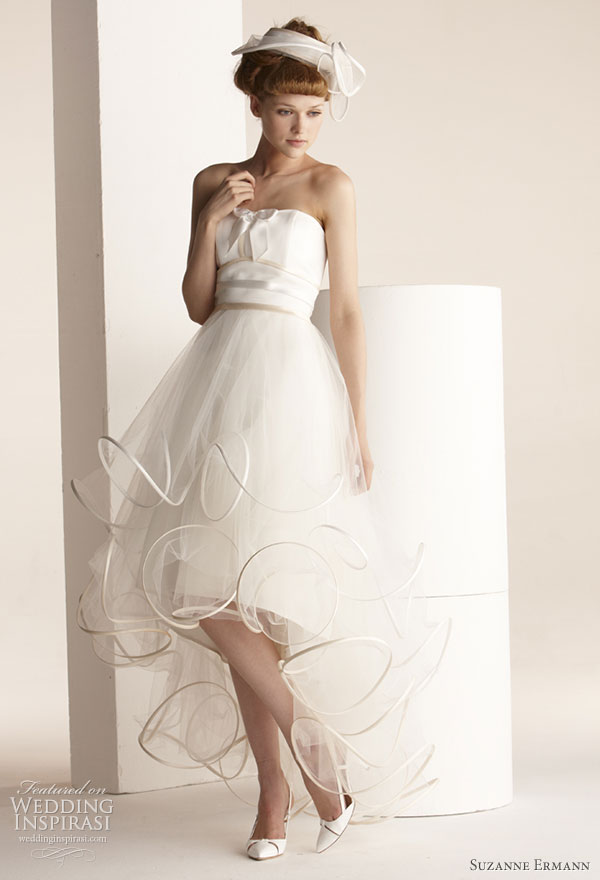 Continuing the fun and flirty theme from previous collections, Suzanne Ermann's 2011 SE Marier pret-a-porter bridal collection is another delightful exercise in Pretty Girliness. Some of our favorite looks include the frothy Juliette dress, above, a voluminous strapless dress in duchess satin, sweet bow accent at the neckline with the signature scrolls lining the short to long hemline; and the uniquely elegant Clochette gown (below) with corset bodice and ruffled waist scrolls.
Toinette is another lovely strapless gown covered with tulle and highlighted by frills.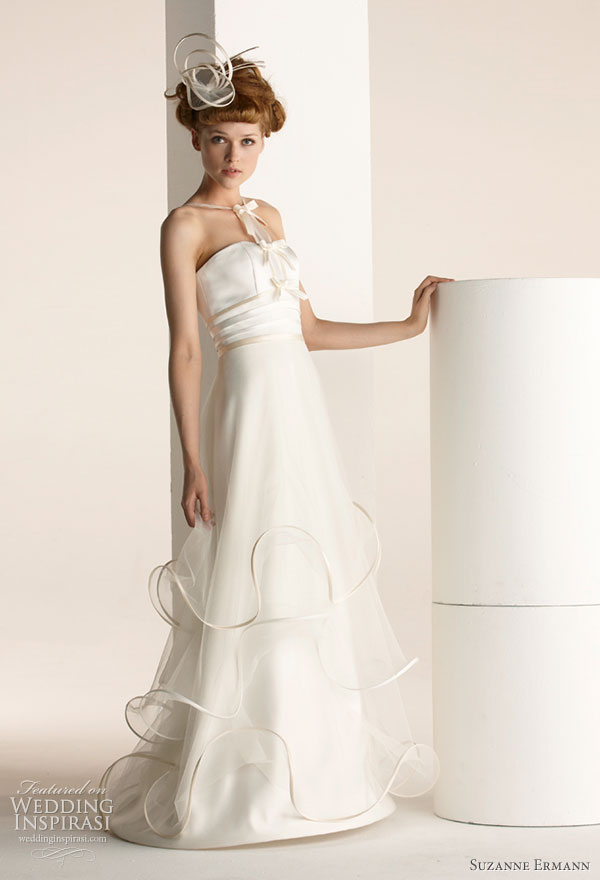 Ginette spaghetti strap gown draped with tulle and embellished with scrolls at dropped waist.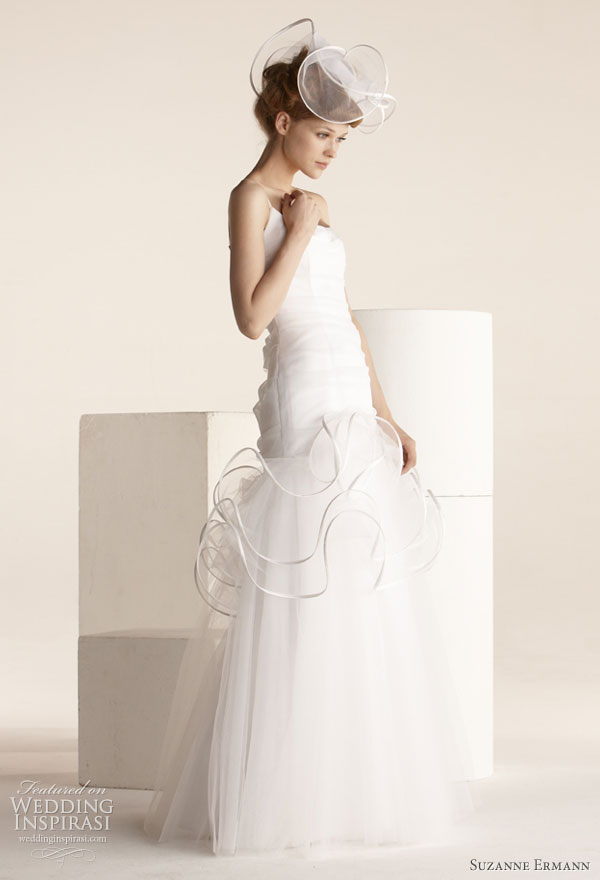 Henriette empire dress with square neckline, tulle overlay and beautiful puffed sleeves.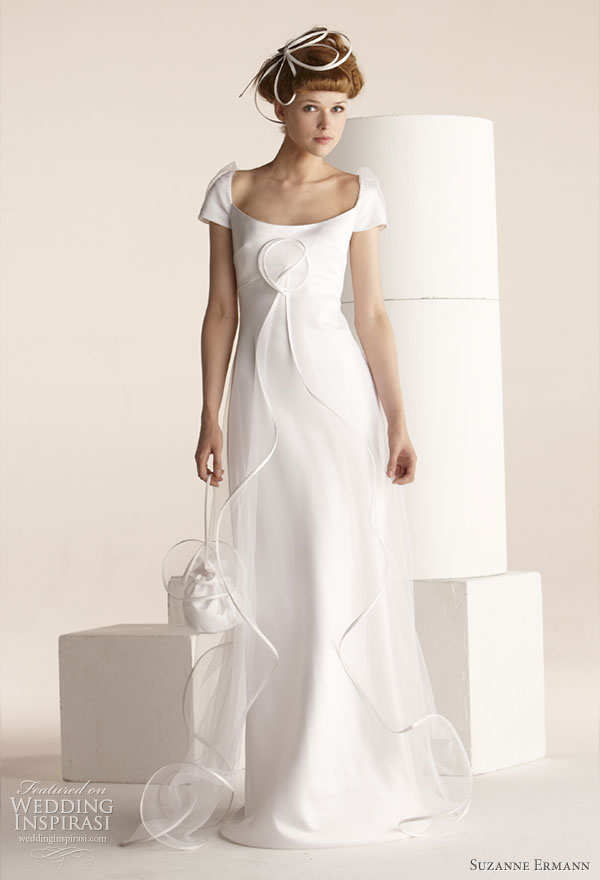 For more images of wedding gowns from this collection, click here.