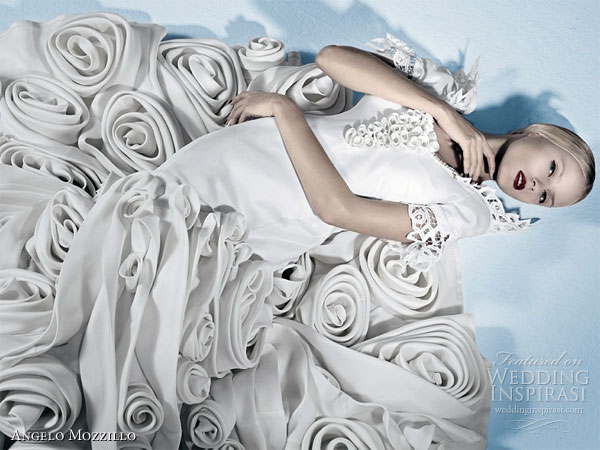 These wedding dresses are from Angelo Mozzillo White Collection. Isn't this dress (picture, above and below), with its large fabric rosettes on the skirt, a beautiful work of art?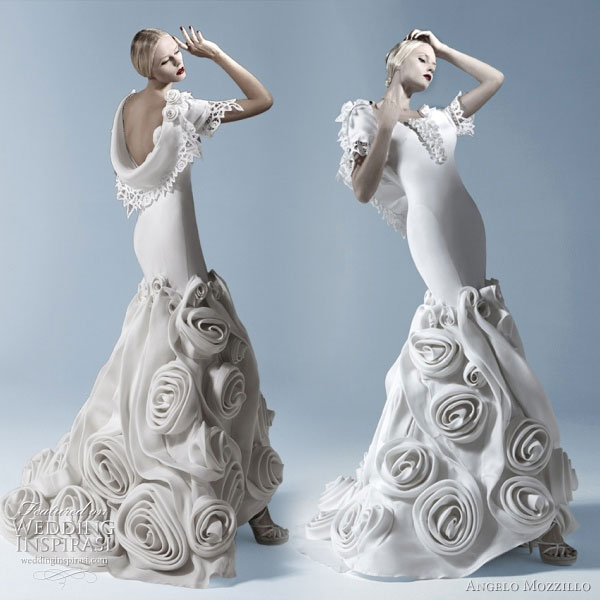 Sleek bodice and a pleated skirt with a ruff-like hem.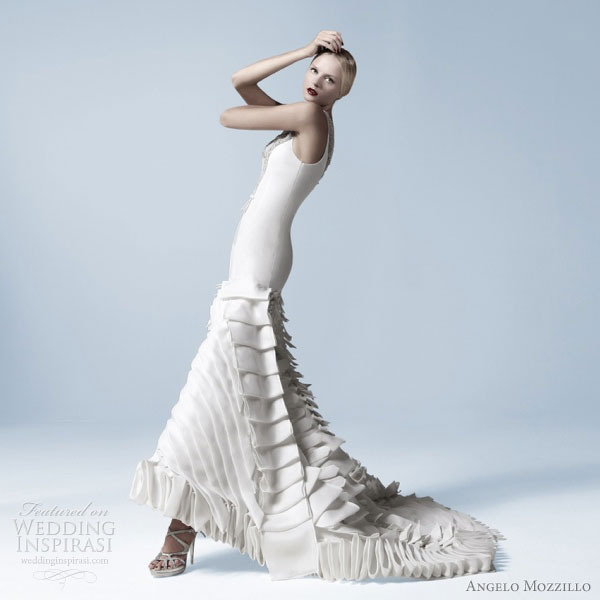 Dramatic waves of fabric gives an illusion of liquid in motion.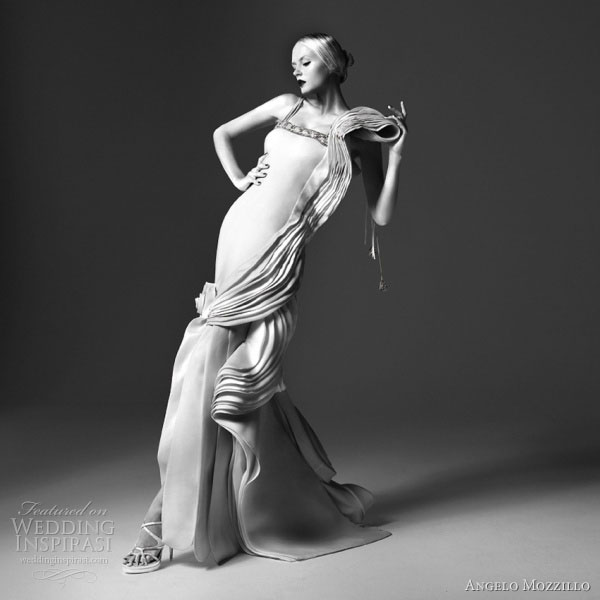 For more images from the collection, please click here.