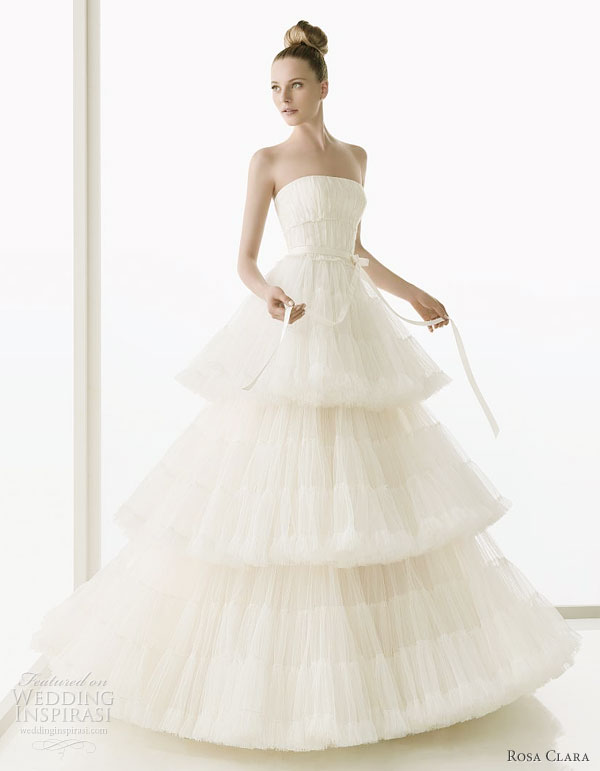 We have been anticipating Rosa Clará 2011 bridal collection ever since the day we laid eyes on Mischa Barton in a beautiful silk organza and tulle tiered strapless gown (Erika, above) at a fitting for Barcelona Bridal Week. "For 2011, Rosa Clará is presenting two great lines: one inspired by the start of the 20th century, in Art Nouveau." And we're not disappointed because the collection is simply beautiful. Behold, Erol, a spectacular satin and silk tulle strapless dropped waist ballgown.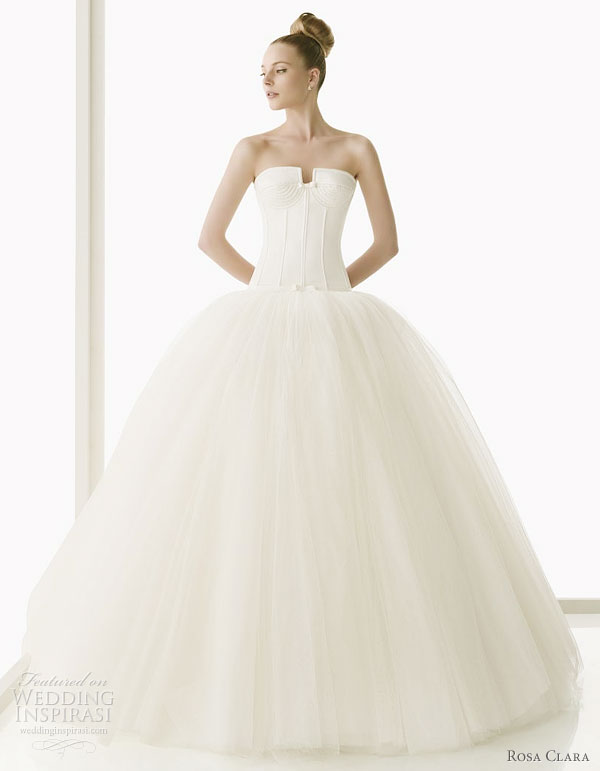 Elsa is a stunning silk organza gown which Mischa Barton wore on the Bridal Week runway.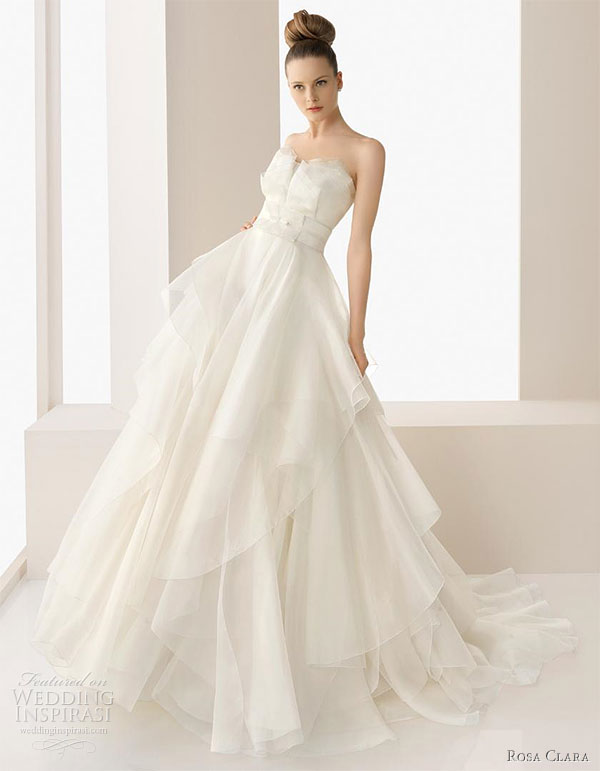 Very pretty Escocia, in satin and silk tulle with bows at shoulder and waist.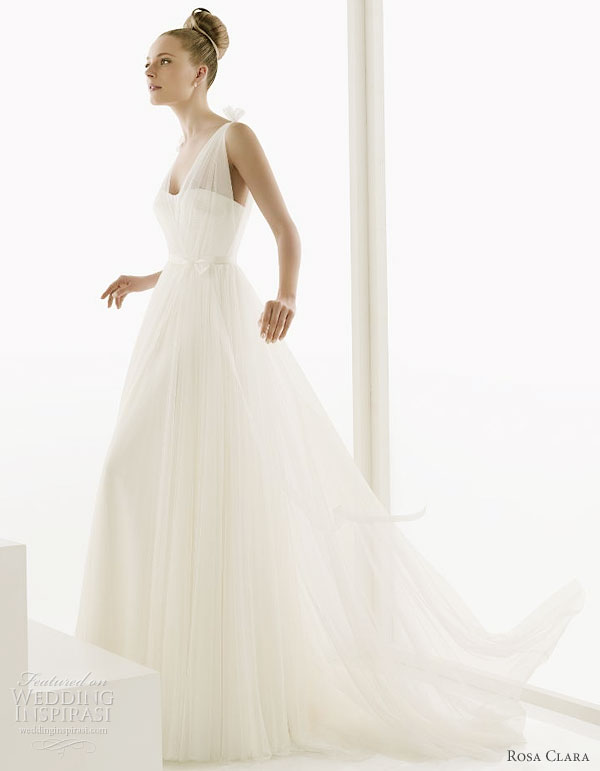 Cut a striking figure is Edith, a lace and bead-embellished bridal gown with mermaid silhouette.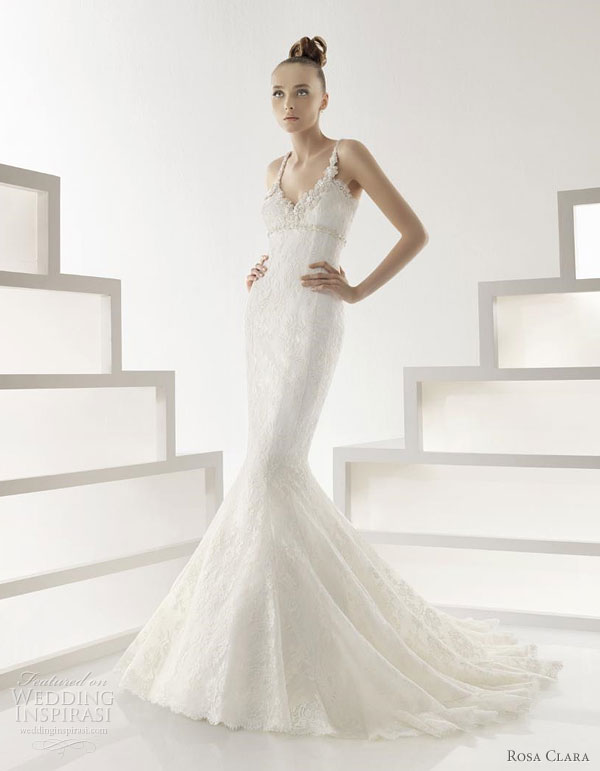 But wait! There's more. Click "Read More" to see the rest of the gowns we love...
Ready for ruffles? Here's Elda, a dot and embroidered-silk lace strapless gown.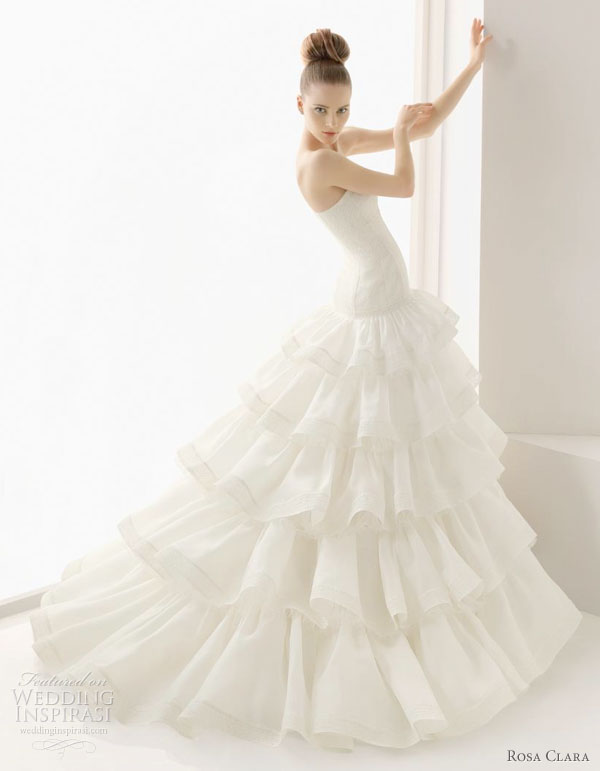 For brides looking for something less frou frou there's a selection of elegant, drapey sheaths, such at the Estilo gauze wedding dress and Emocion silk gauze gown with bead-embellished detail along the neck.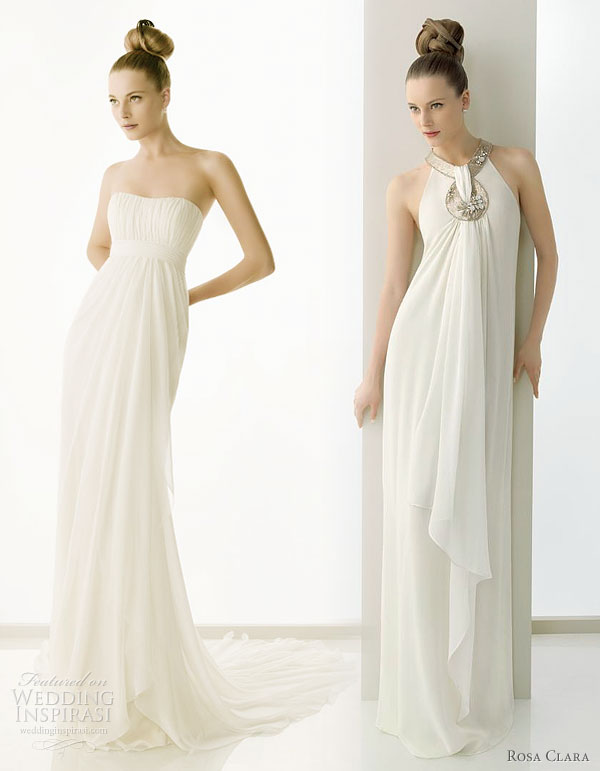 Emery, one-shoulder silk crepe gown and Espiga gauze dress with lace accent around the waist.
And for something totally different, Esplendor, a bead-embellished gown with an Art Deco vibe.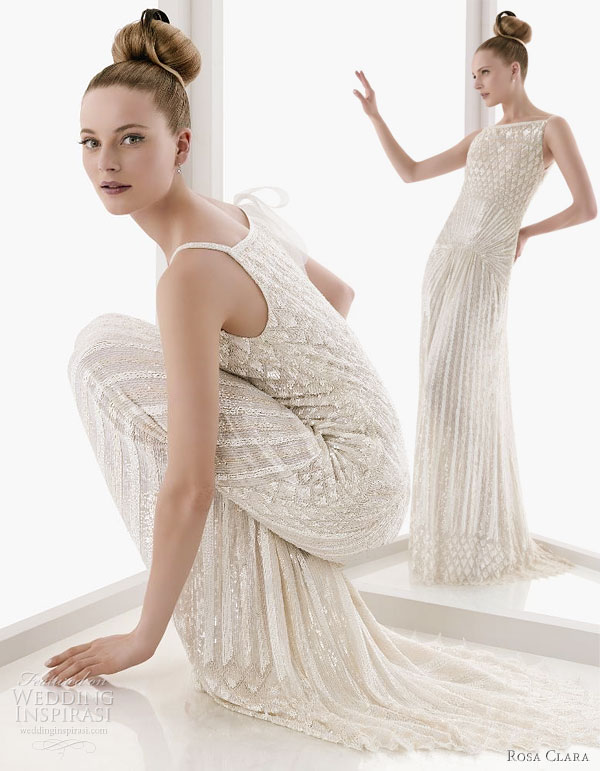 For ballerina brides -- ballet length wedding dresses, Epico, a satin and silk tulle gown and Erudito, a cotton satin, lace and organza dress with sweetheart neckline and tiered skirt. Adorable!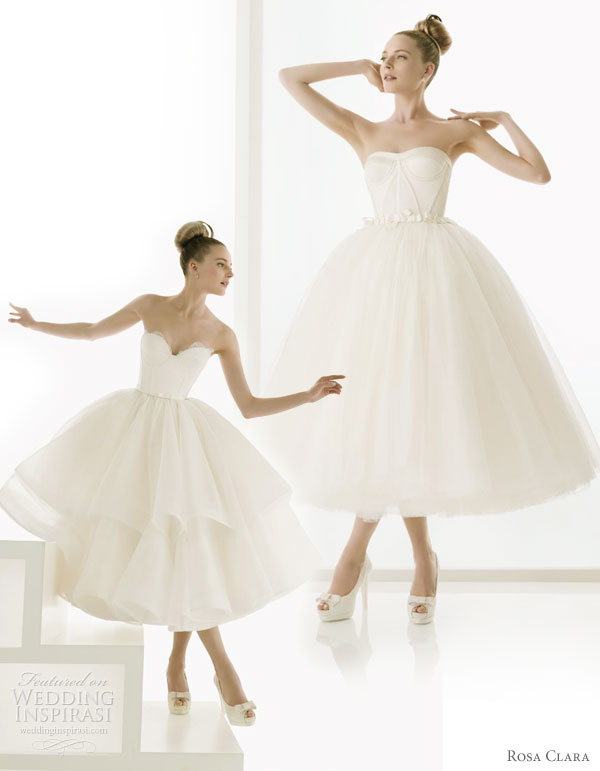 Edurne organza gown, worn with long lace bridal coat, giving a look reminiscent of a modern kebaya.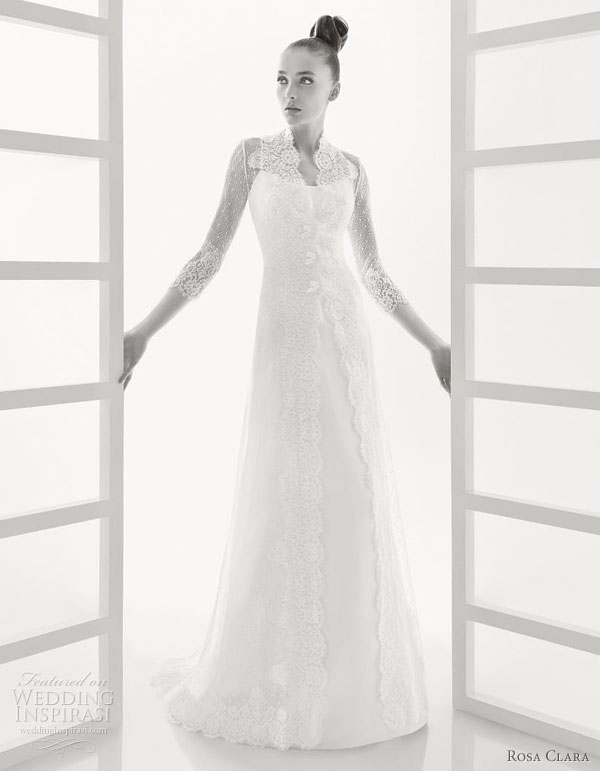 For more wedding gowns from the collection, click here.