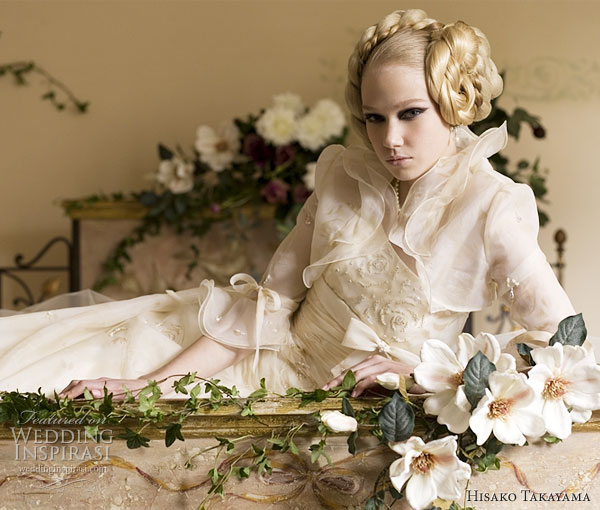 Today we feature some gorgeous western style wedding dresses and traditional Japanese wedding kimono from Hisako Takayama Couture Maison. We're in love with the romantic dress above; below, two beautiful strapless gowns with floral skirt detail.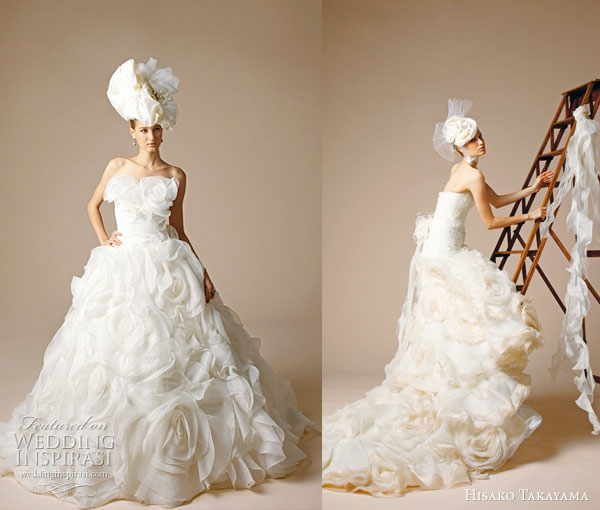 Pleats to meet you — two gowns that feature pleats as the main design element.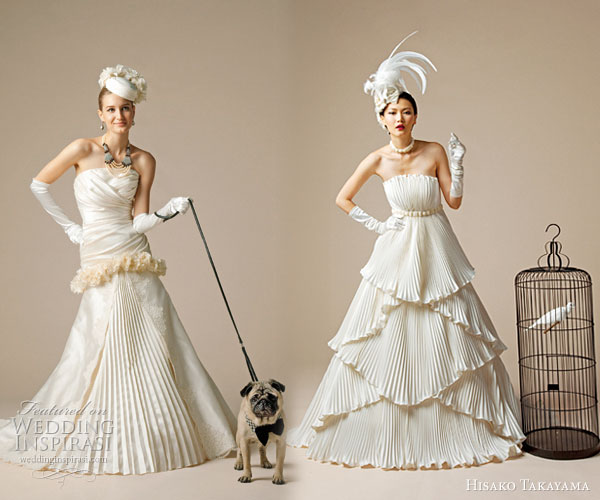 Elegant kimonos worn with white uchikake (ceremonial bridal coat). Love the large hair bow. :)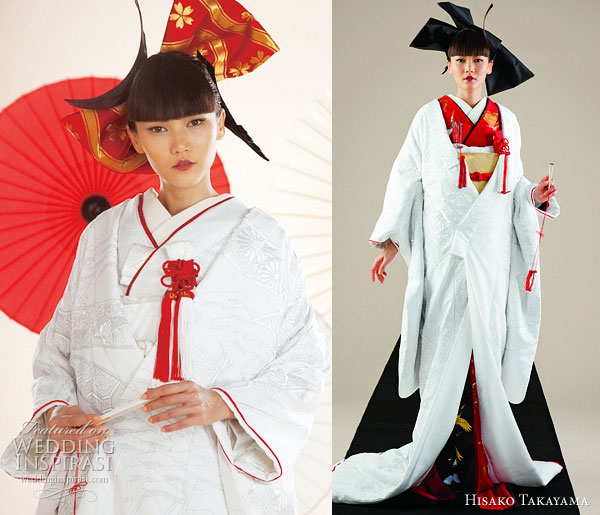 And more elaborate prints with red as a base.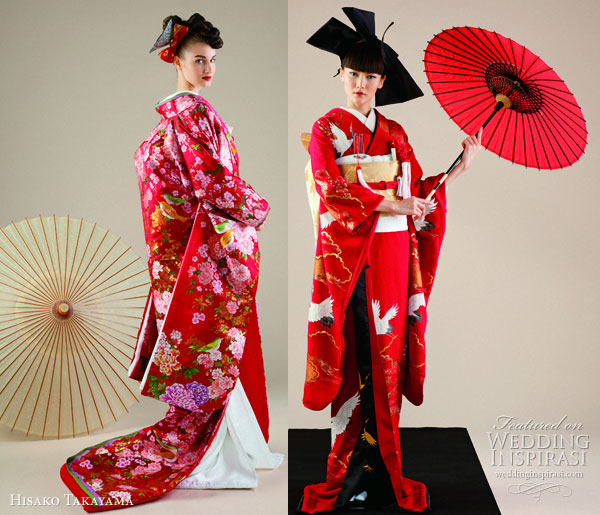 Strapless gowns featuring beautiful floral detail on the skirt. Lovely in white, peach and pink.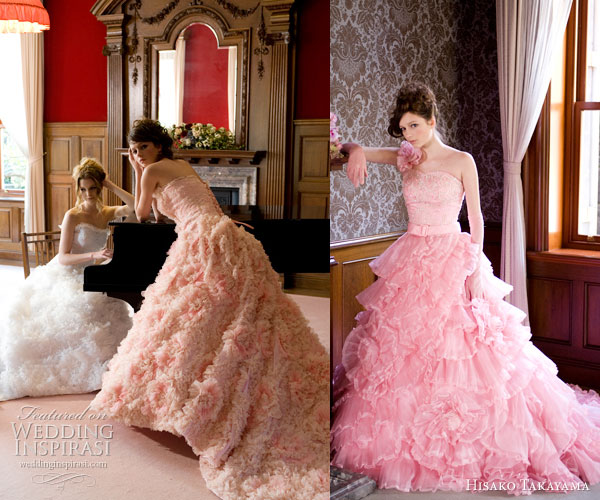 And how about these adorable, colorful ballgowns in pink, red and yellow? So sweet!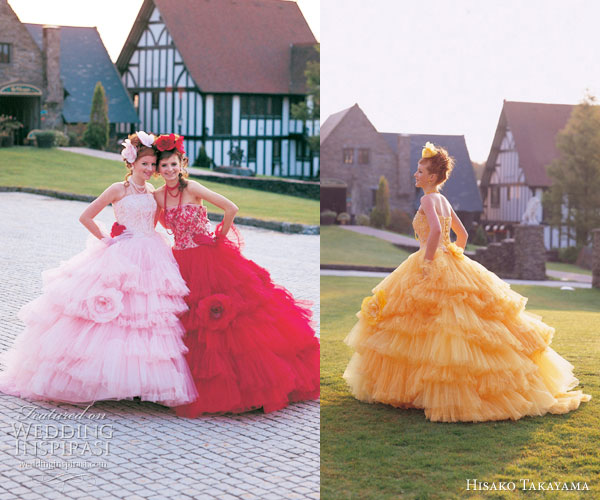 More beautiful dresses over at Hisako Takayama's website.