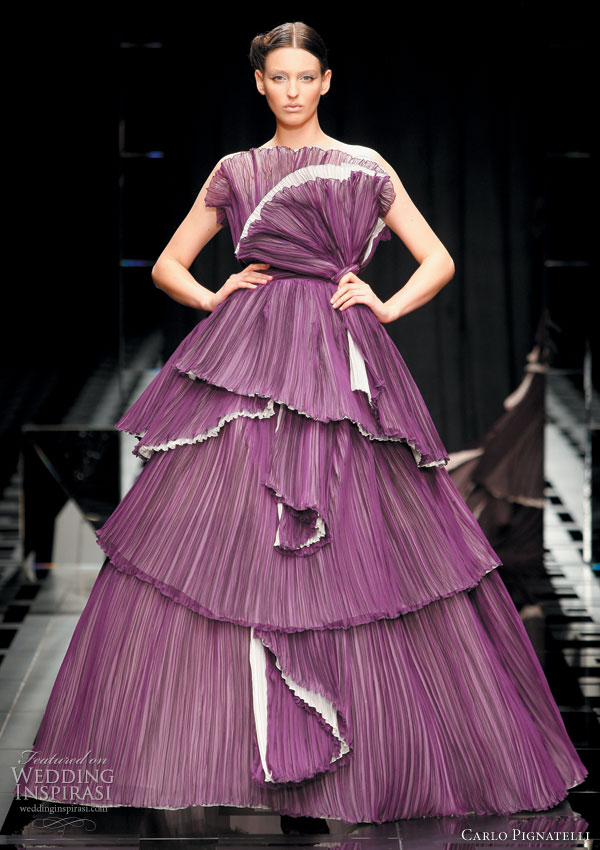 What can we say about Carlo Pignatelli Spring/Summer 2010 Collection? With dramatic effects achieved through the use of clever draping and layering, there's always a little something special in every dress that forces you to do a double take. "Wow!" is a good start. Just take a look at the origami-esque strapless gown in plissé fabric above. You have to appreciate how the white fabric underneath the purple is revealed just enough to create a striking outline of the artfully placed layers. Of course, the interplay of colors is one of the features of this couture collection called Opere. A milky cafe-au-lait tint against a luscious shade of chocolate? Looks as delicious as it sounds.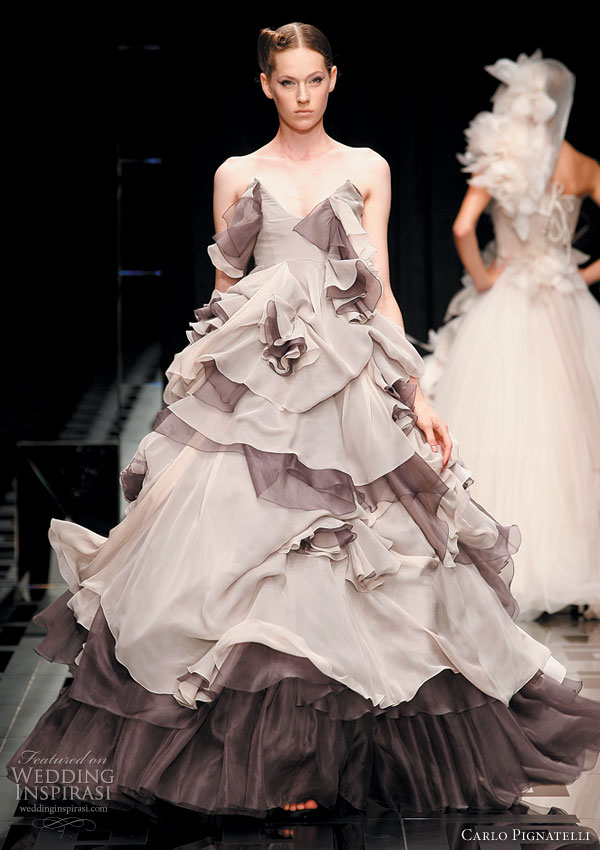 And then there's this beauty, in all her pretty ruffled glory, a thigh-baring tease in a color best described as plum perfection – going from a bright pop of cyclamen at the neckline to aubergine and finally a deep rouge-noir framing the ruffled slit.
If all those colors are a bit too daring for your wedding, consider these two romantic sheaths. We can't decide which one of these two we like better — the elegant strapless one on the left, with a pretty bouquet of floral flounces highlighting the bodice or the dress on the right, with a burst of asymmetric ruffles that flows from the shoulder to the hem.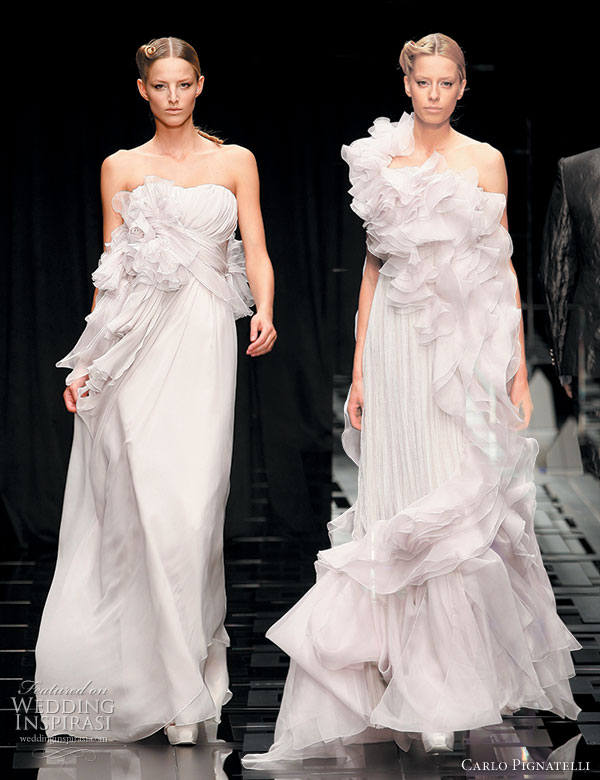 Art in progress — a magnificent gown with layers at the sides reminiscent of thick, dripping paint.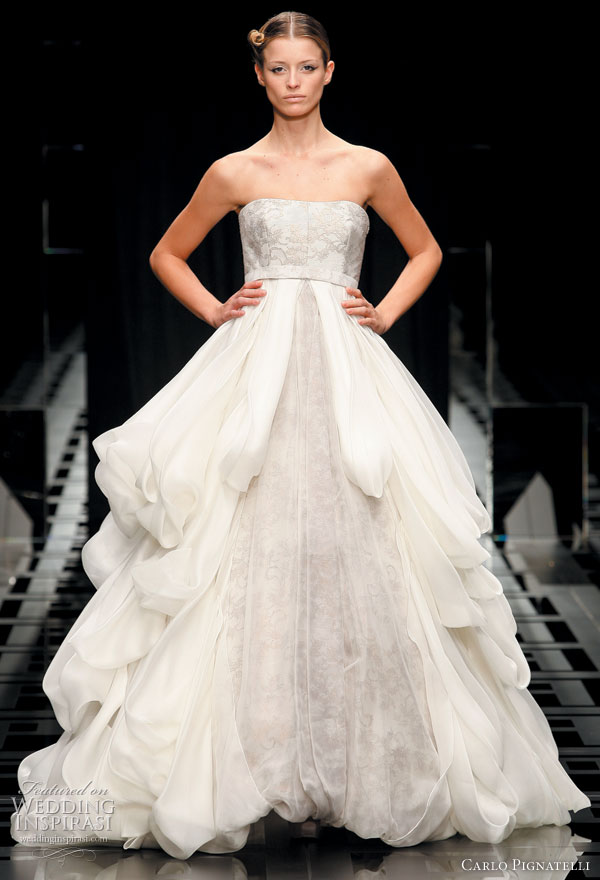 Love the rosettes at the sides of the waist band and tulle lining the inner, longer section of the skirt.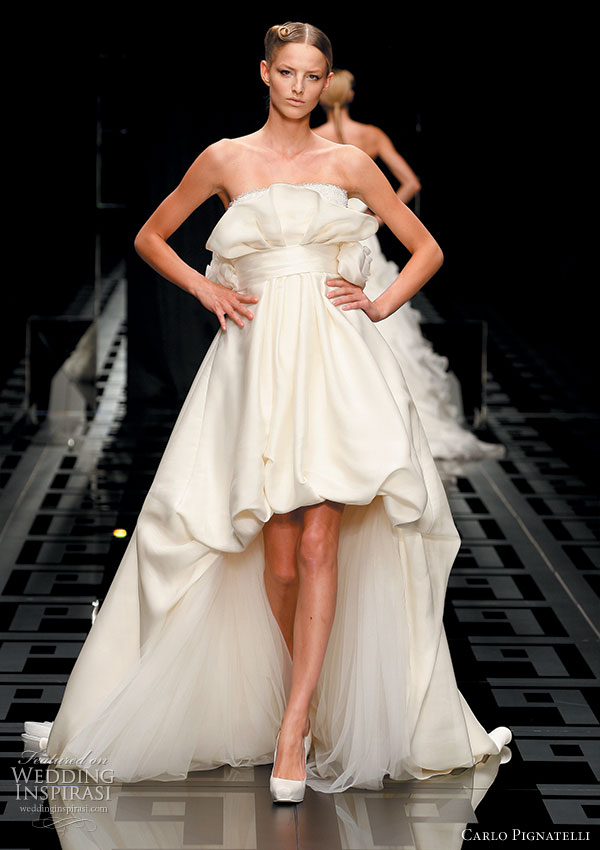 A beautiful dress (worn with a veil), in the gentlest shade of pink, adorned with lovely petals.
Matte or shine? Pieces from this collection feature details such as silver-spray tulle and copper lace and ajour seams. Who knew metallic grey lamé could look this glamourous?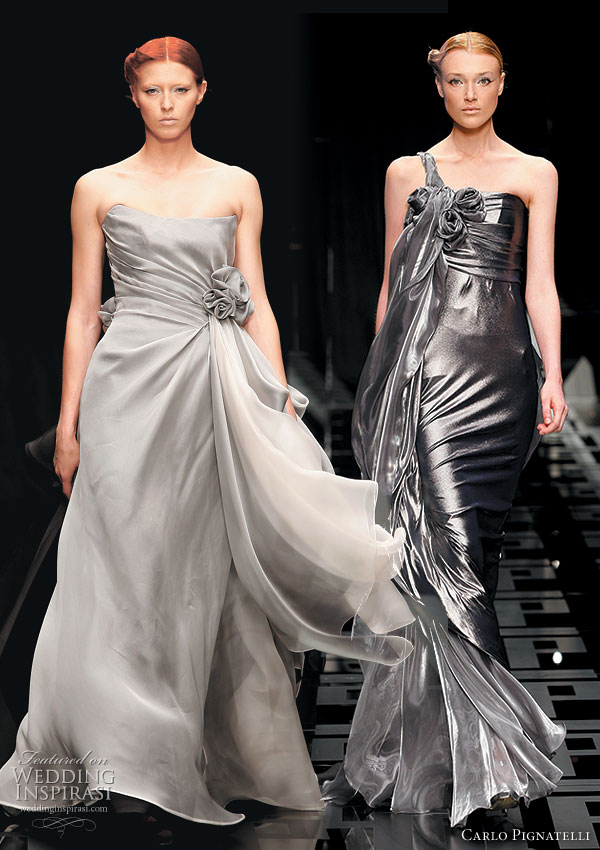 And finally, this breathtaking vision of a gown.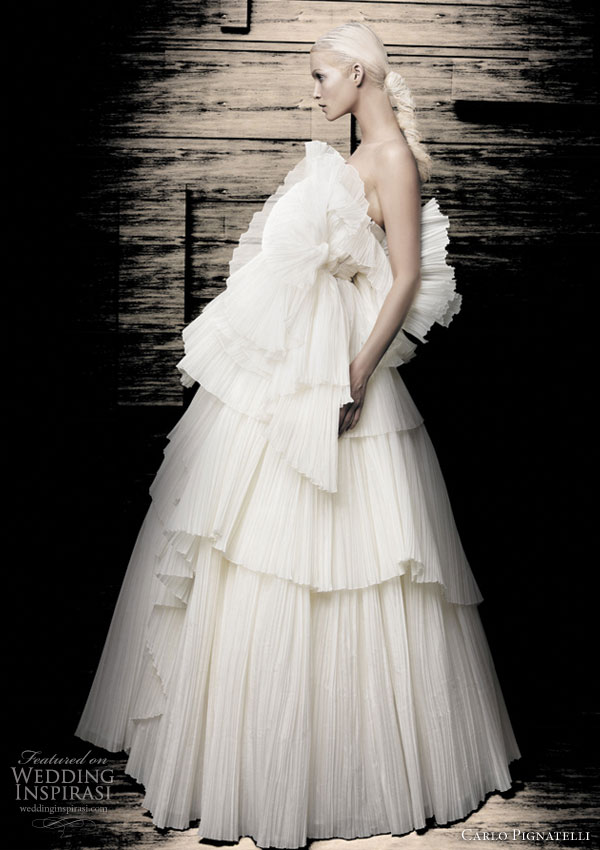 For buying information and more beautiful images from this collection, visit Carlo Pignatelli's website.