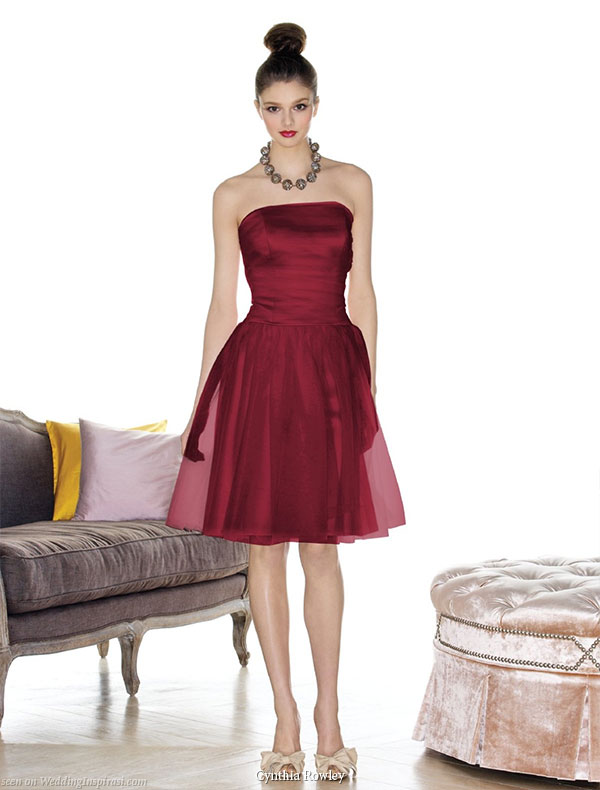 Cynthia Rowley's newly launched bridesmaid collection is full of runway-inspired short flirty party frocks and classy full-length evening gowns. Other color options are available for all the dresses featured here. Above: cocktail length strapless tulle over duchess satin dress with natural waist; below: ivory strapless duchess dress with full tulle skirt, inset waistband and matching sash at natural waist.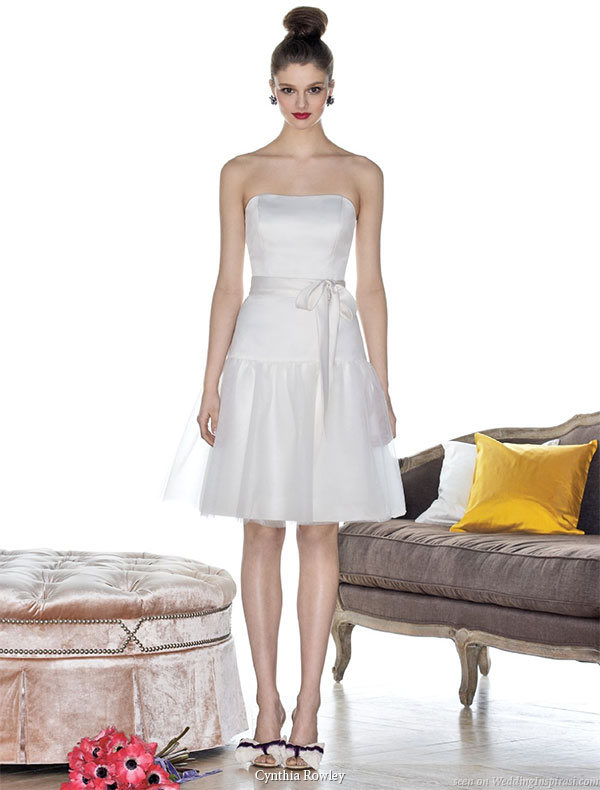 Fresh and sweet strapless duchess satin dress with asymmetrical full tiered skirt over slim skirt, shown in celadon.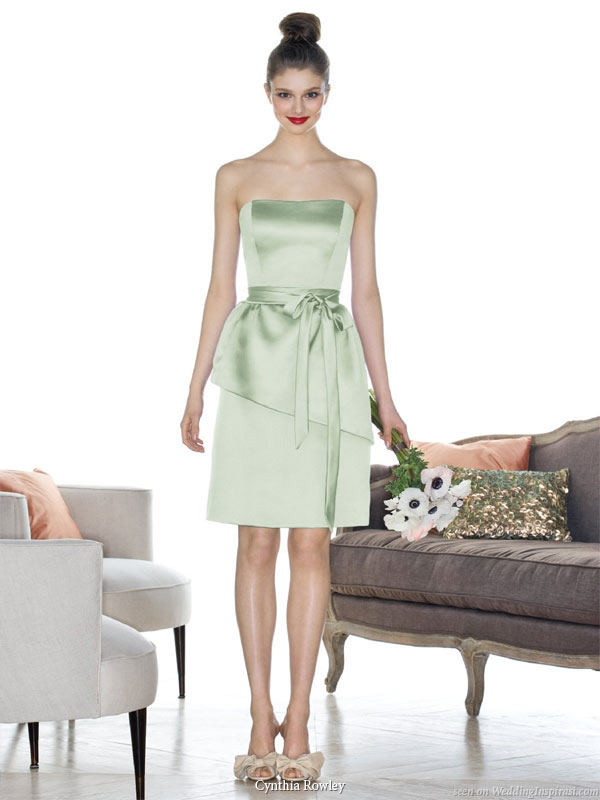 Full length strapless cotton sateen gown with ruched bodice and a-line skirt, shown in charcoal gray.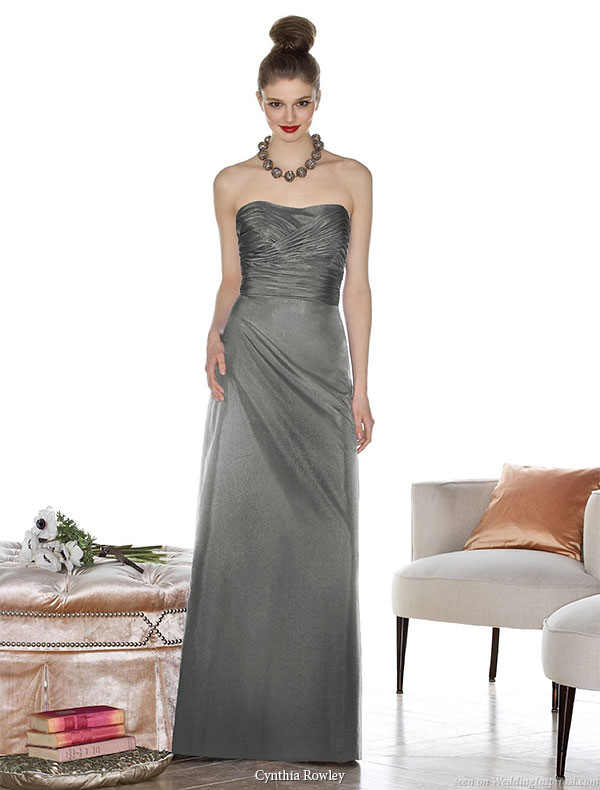 Tying the knot — strapless cotton sateen dress with matching or contrasting flat matte satin ribbon detail on bodice and slim pencil skirt. Shown in black with palamino trim.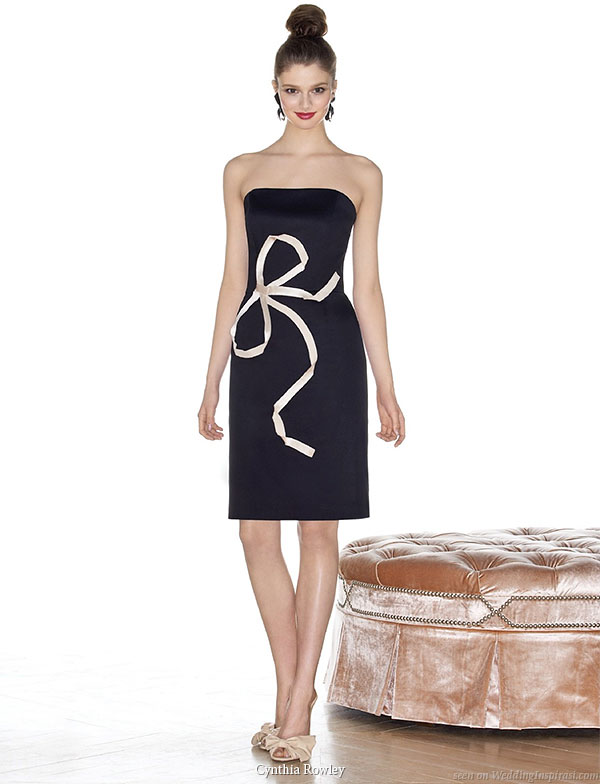 In the pocket -- cocktail length strapless cotton sateen dress with wrap detail at bodice and matching sash, full skirt has pockets at side seams and deep hem. Shown in Tutti Fruitti.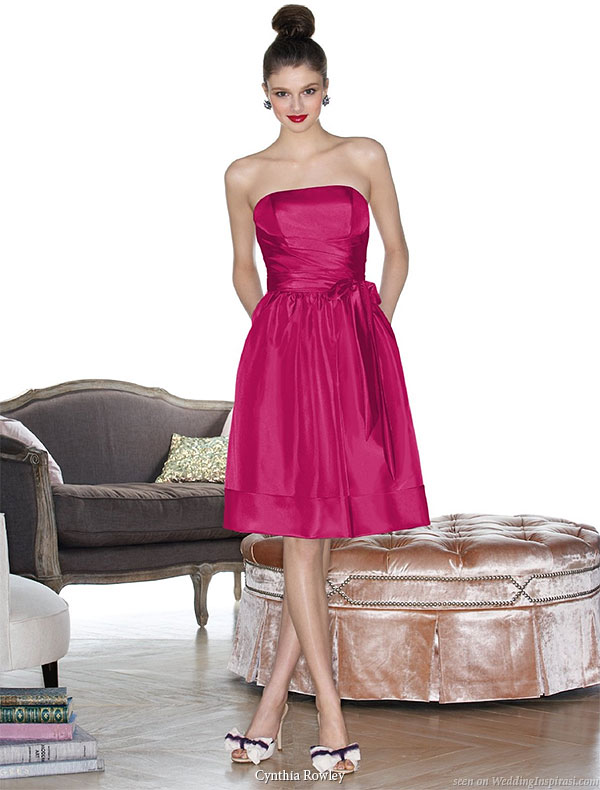 Shoulder to shoulder - Cocktail length v-neck dress with cute bow detail at shoulders of duchess bodice and matching sash. Darling!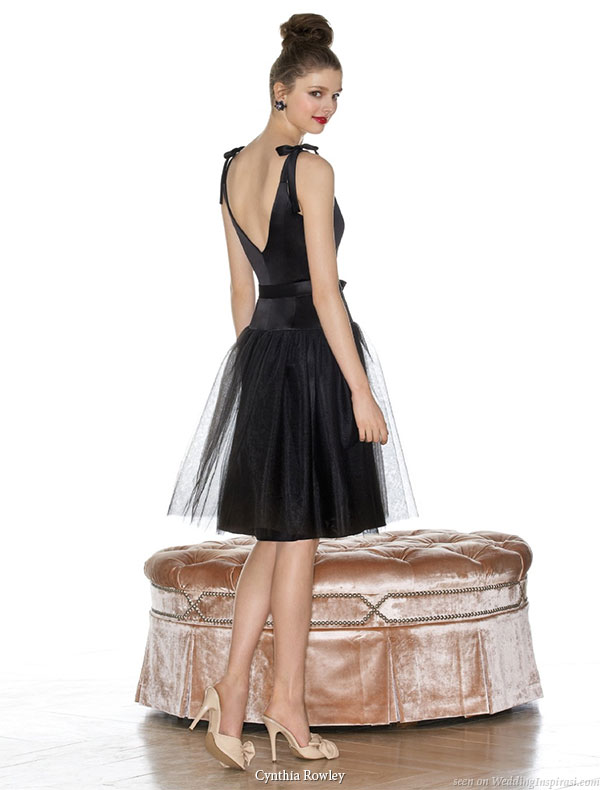 All dresses available in a mind-boggling selection of pretty colors at Dessy Group's website.