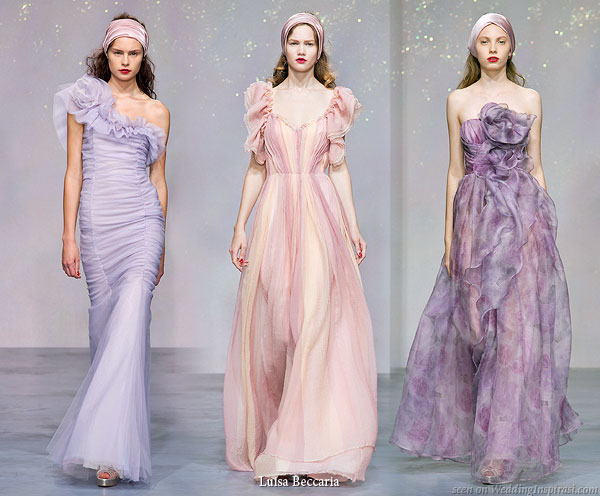 Today we have beautiful dresses short and long from Luisa Beccaria Spring/Summer 2010 collection. Above, left to right: lilac tulle one shoulder long gown, chiffon pink with butterfly sleeves, Pierre de Ronsard rose print organza strapless in shades of purple. Below: silver striped jacquard cap sleeve gown, ivory cotton eyelet surplice neck dress with white woven leather belt, pearl gray tulle dress with jabot.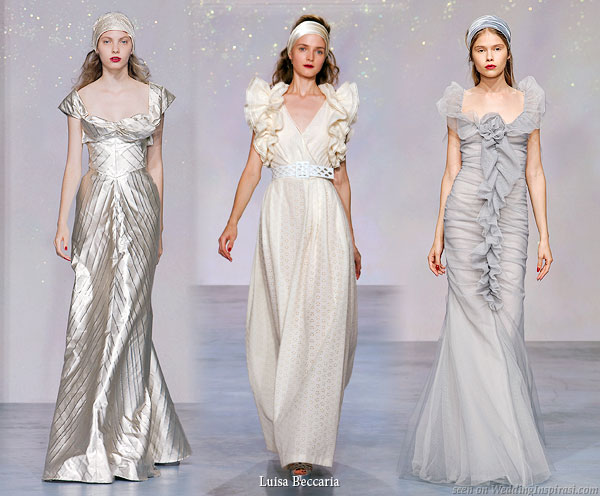 Never short on drama, dresses that turn heads — silver striped jacquard sleeveless dress worn with silver woven leather belt, ivory embroided tulle heart shaped neckline dress with gold woven leather belt, white gazar strapless dress with volants.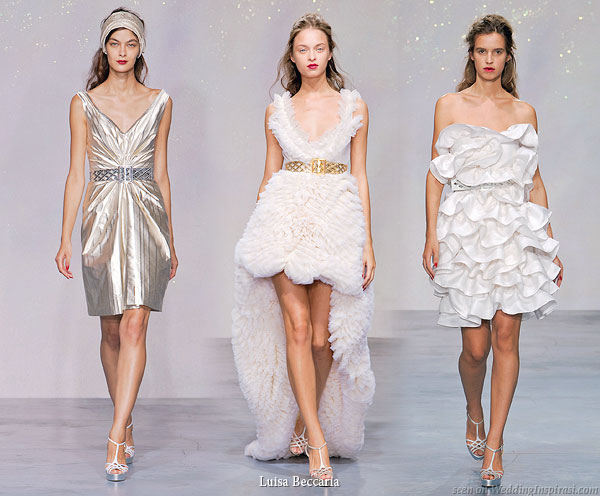 Modern romantics — tutina cotton eyelet one shoulder dress, embroided tulle dress worn with cotton bolero with volants, tiered lace one shoulder dress.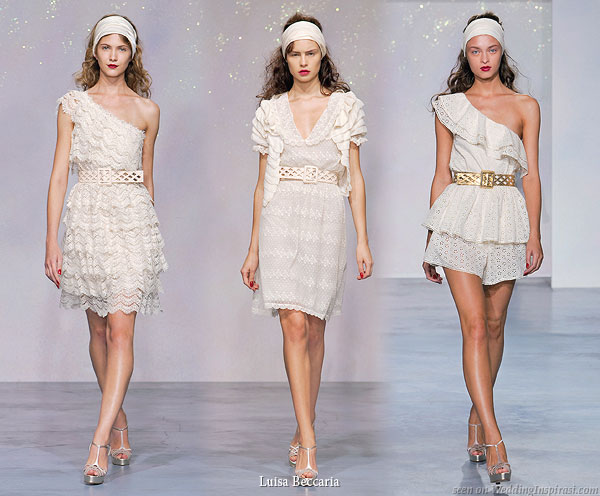 Purple reigns — pink cotton-linen dress, lilac silk duchess draped strapless dress, cyclamen embroidered tulle dress with metallic pink woven leather belt.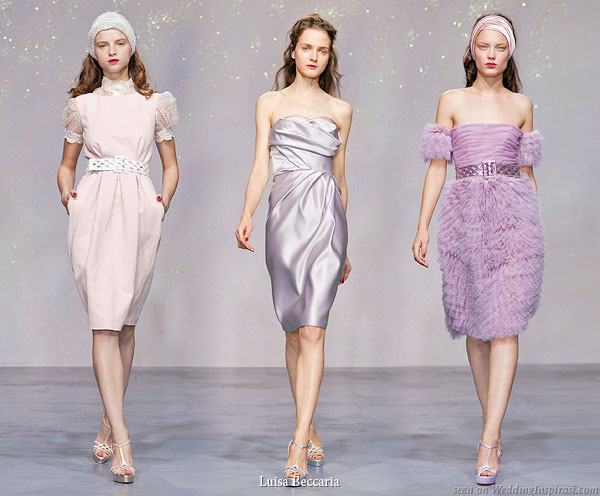 A hint of color, a blushing beauty — powder pink silk mikado dress, ivory embroidered tulle sleeveless dress, ivory silk duchesse one shoulder dress.
For buying information and to see the rest of the collection, check out the website.