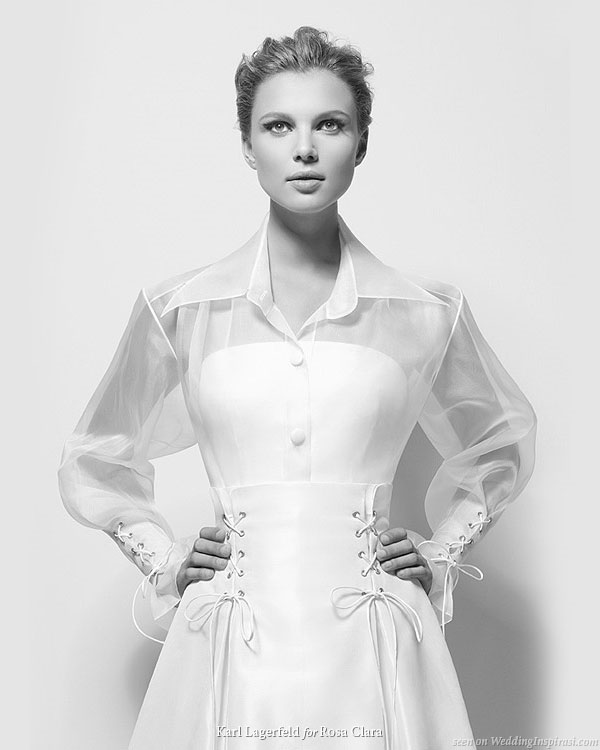 As much as we're super excited about Rosa Clara's 2011 collection (yup the one that Mischa Barton modeled for at the Barcelona Bridal Week 2010), we have to wait for the official images from the photo shoot to be available. But fret not, here's Karl Lagerfeld's understatedly beautiful collection for the Spanish bridal house instead. Above, Xiomara silk organza blouse, taffeta skirt; below, Xanthe embroidered silk chiffon with beautiful draped sleeves.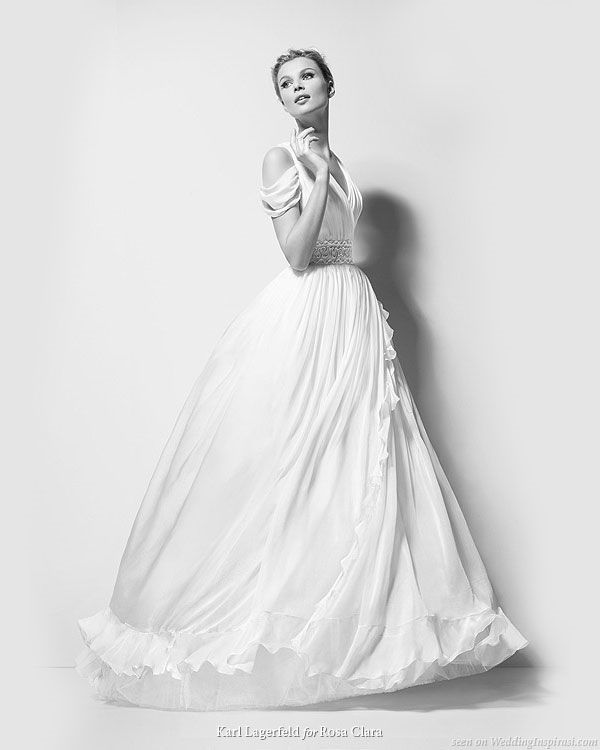 Slim silhouettes, elegant sheaths – one-shoulder Xenobia in silk chiffon with embroidered detailing and Xara wedding dress with straps in Mikado silk with rhinestone embroidery.
Xyla in silk crepe with embroidered details on the halter straps and waist.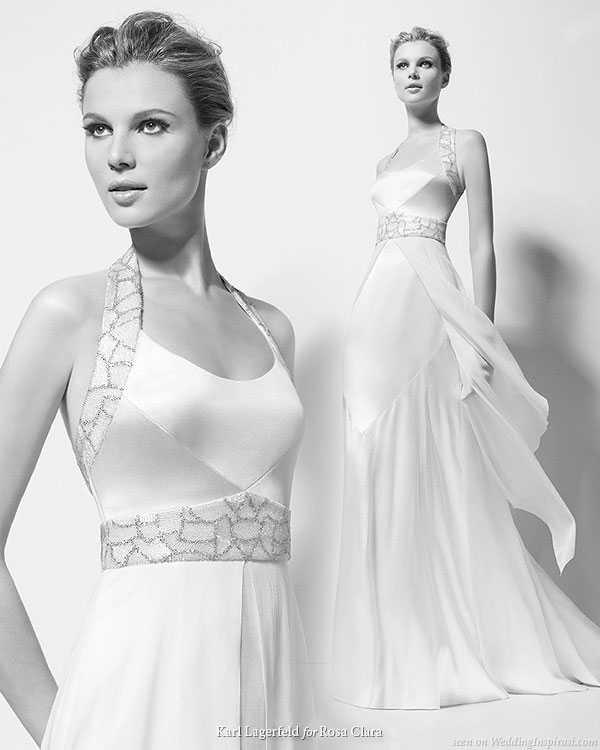 Structured wedding gowns — funnel neck Xiana in silk gazar, high collar Xandy in patterned jacquard.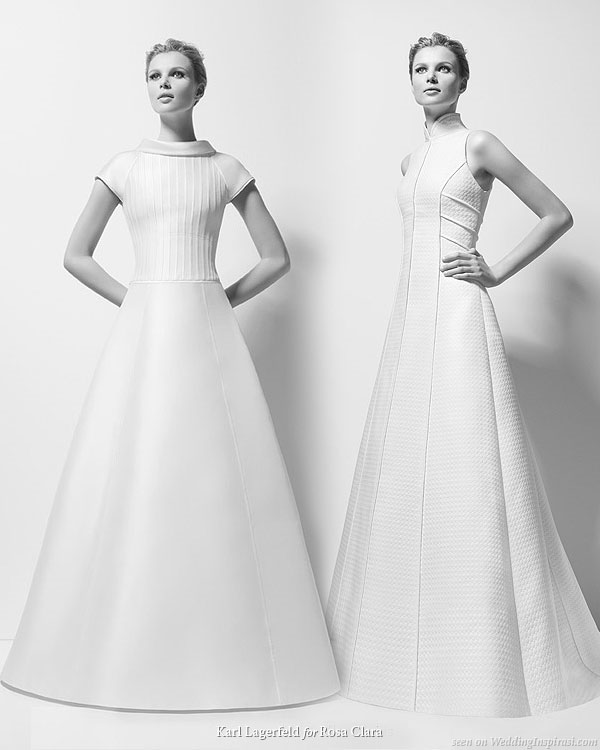 Beautiful knife pleated Ximena in organza with rhinestone embellishment around the waist.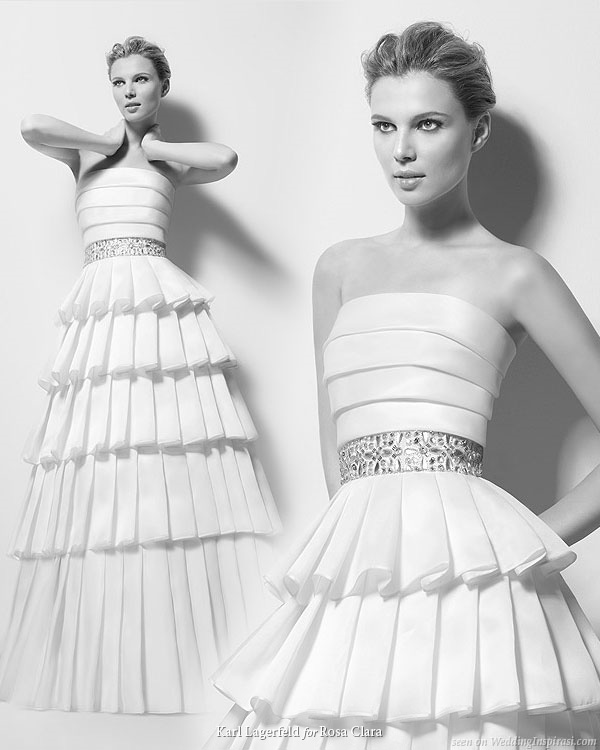 For buying information and other bridal gown collections, please check out Rosa Clara website.