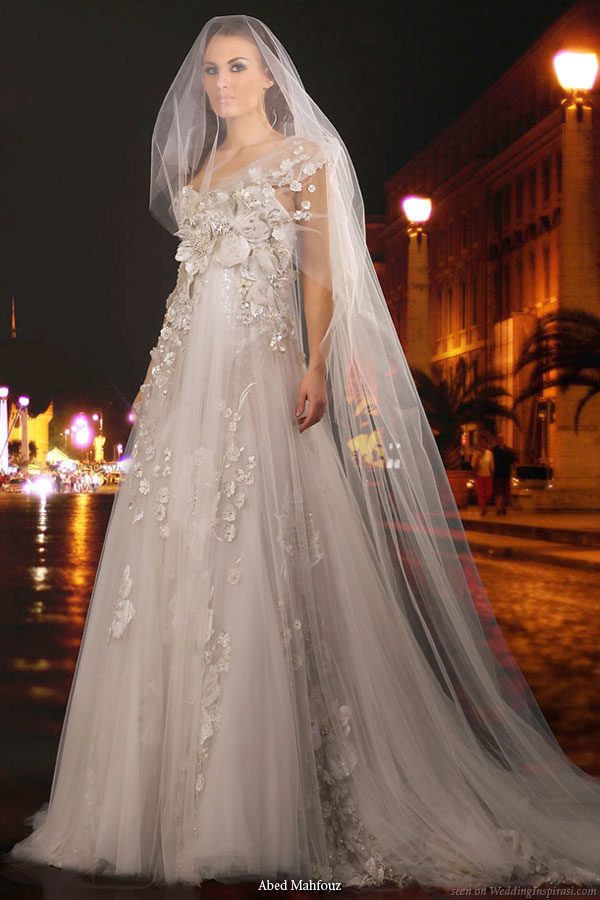 The wedding gowns from Abed Mahfouz 2010 bridal collection are toned down a notch from the previous collection, but nevertheless very intricately detailed with unique elements. Isn't the gown above lovely?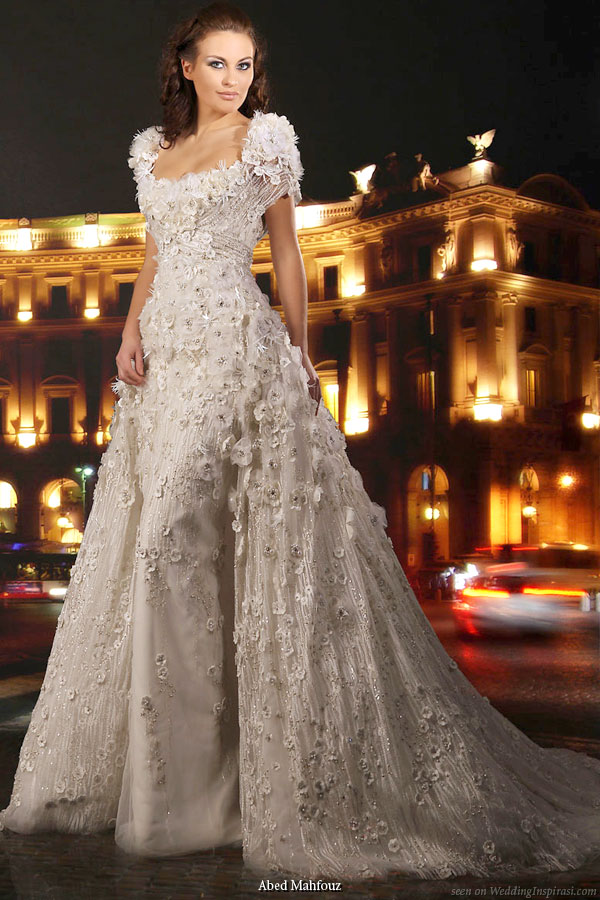 Above:  short sleeve wedding dress, heavily encrusted in floral applique and crystals; below: strapless gown with a bouquet of fabric flower around the the bodice.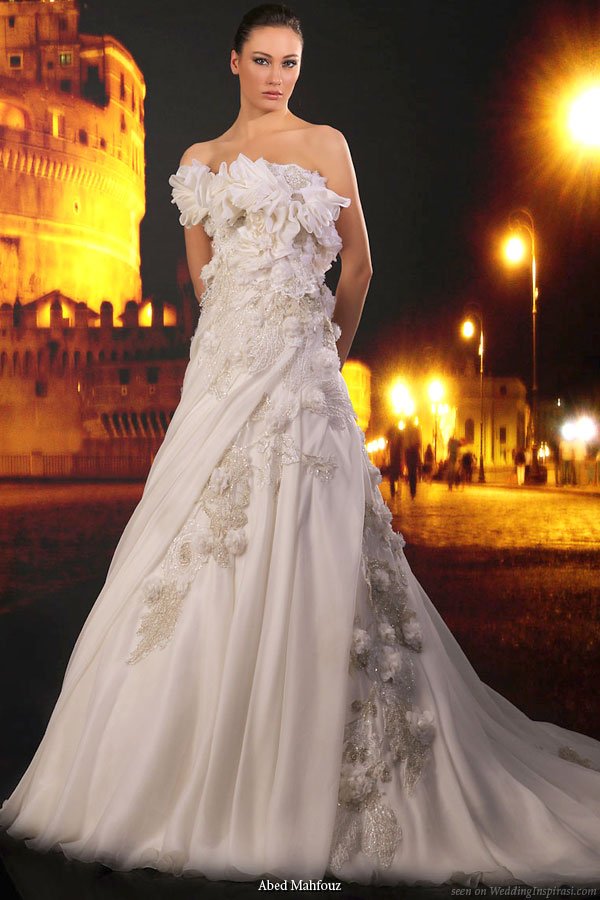 A beautiful, strapless dress with a cascade of tulle ruffles and featuring a large pleated bow.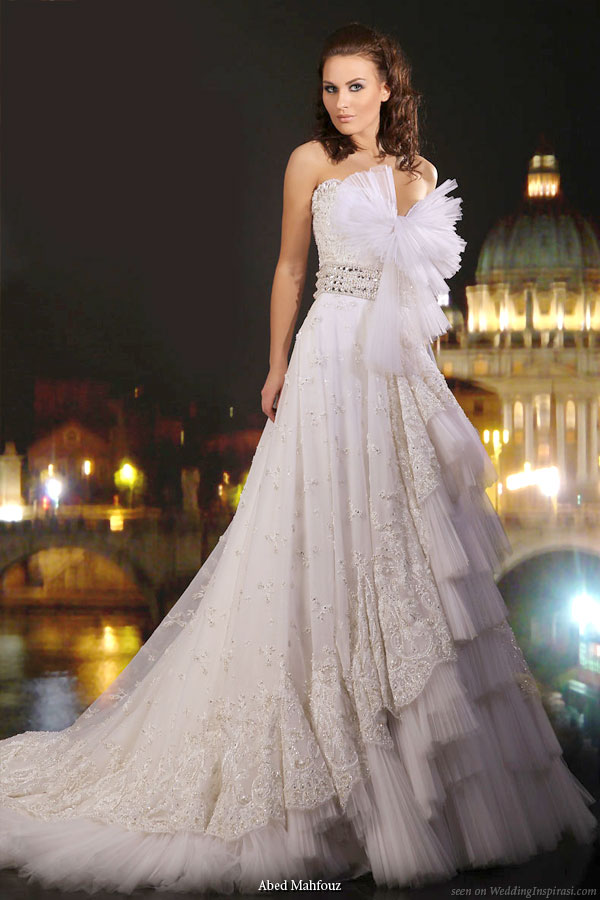 For something a little less frou-frou, and elegant number that shines with heavily embellishments around the shoulders.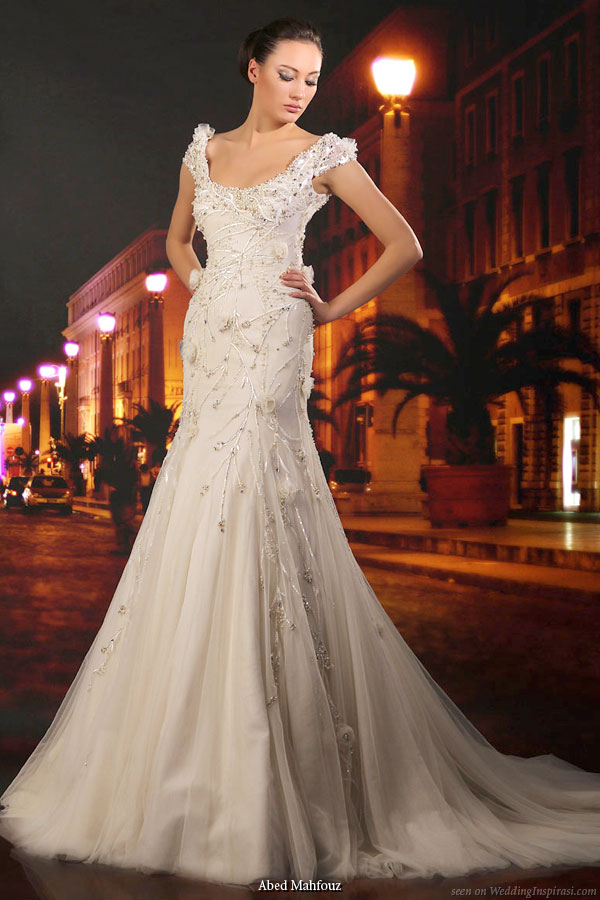 For something more unusual, this dress fits the bill with its asymmetrical curtain of folded fabric.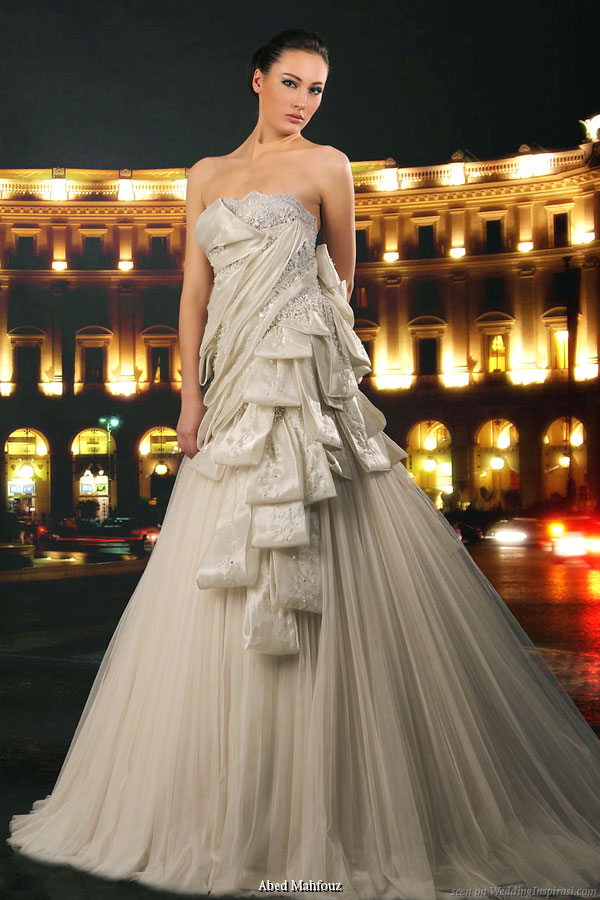 Some pictures from the 2009 collection which we love for its unabashed display of glittery excess, starting with this regal empire line gown with gorgeous scalloped lace hem.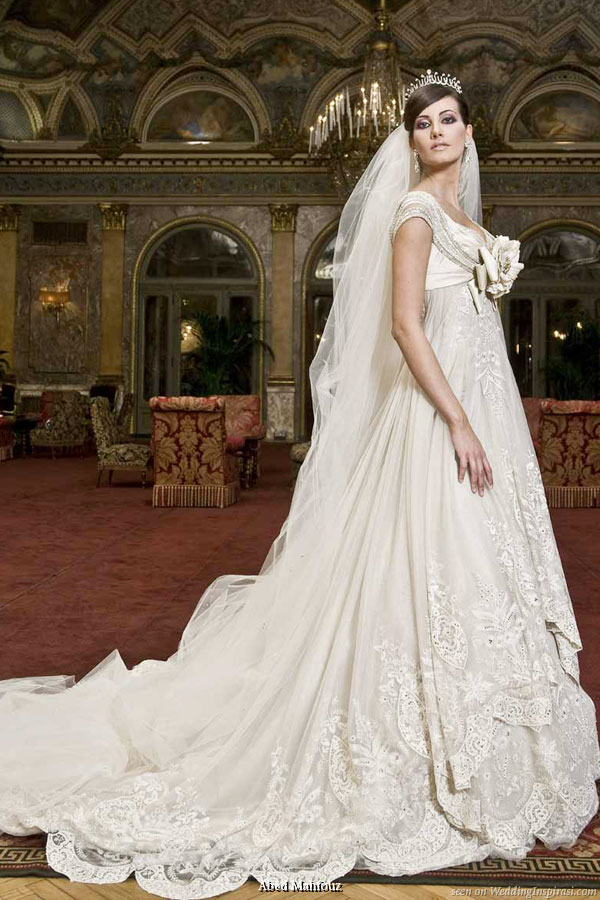 Click below for more images from older collections...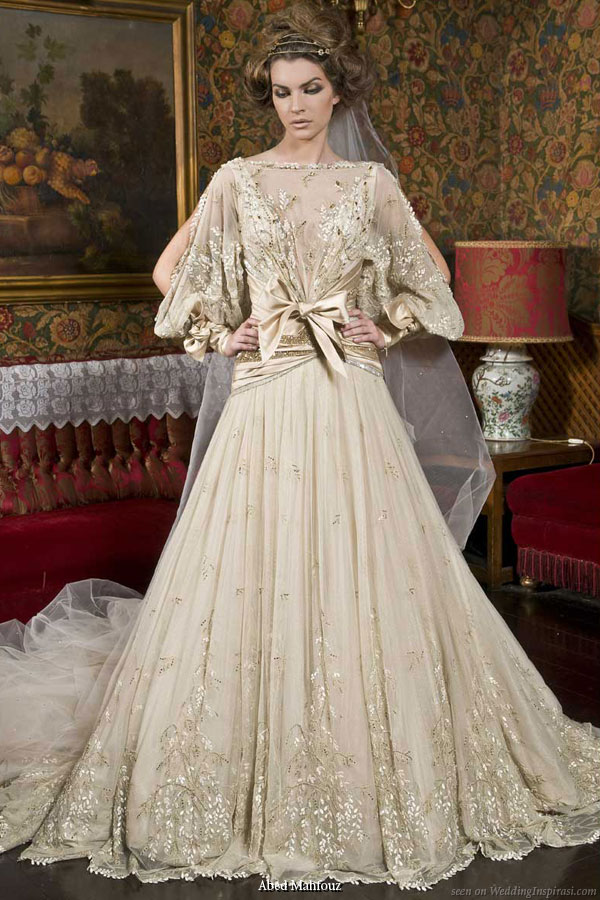 Love the wedding dress above for its boho chic vibe, also adore the shiny metallic sleeve accents on the one below.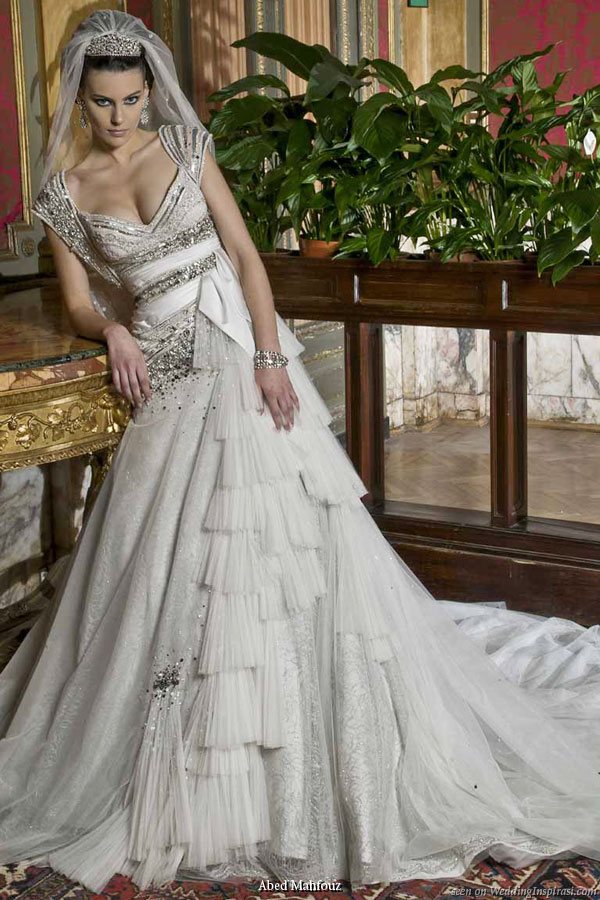 How's this for Princess for a day? All you need is a matching tiara.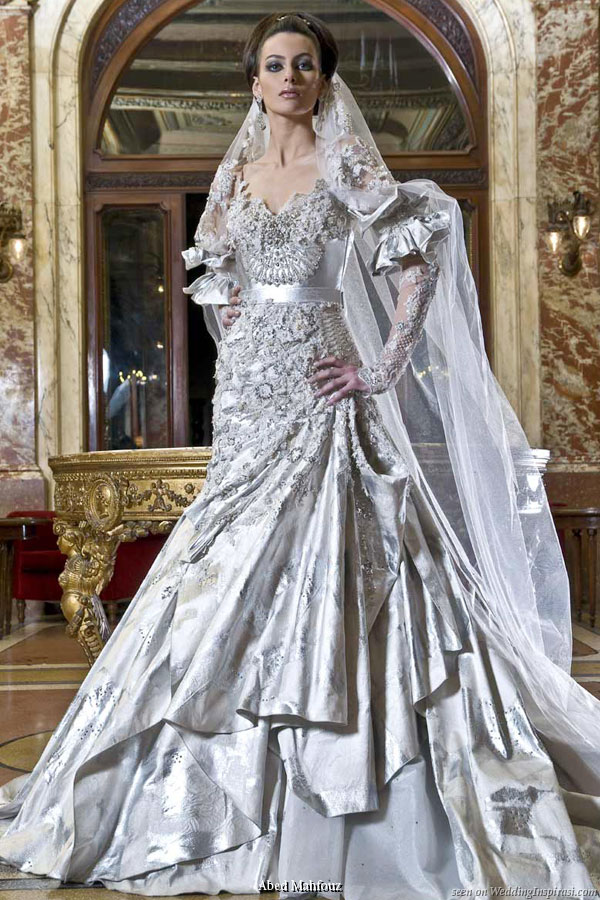 These last two sexy wedding dresses are from the 2008 collection.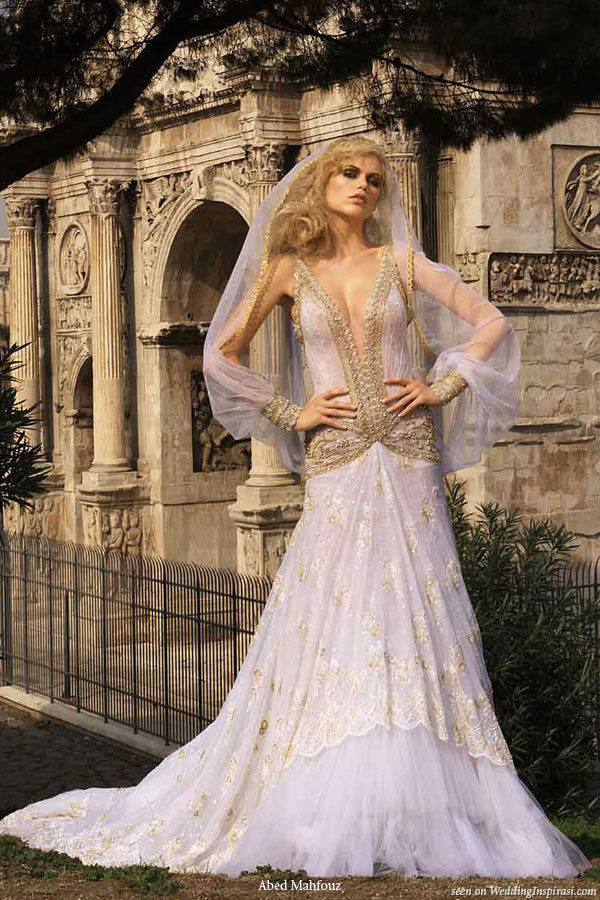 For more information, please visit the website.