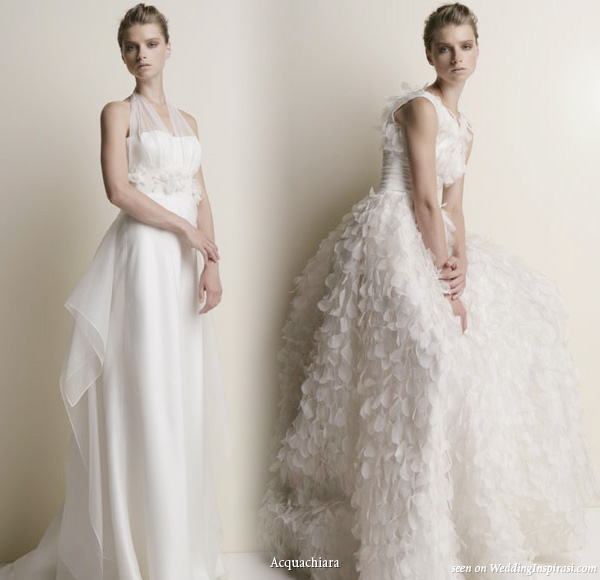 Wedding gowns from Acquachiara 2010 collection. Above, left: Kerria, organdy silk with scarf train; right: Thelca, beautiful silk organdy V-neck  dress with hand-applied petals. Below, left: Felicia off-shoulder gown with many tiers of soft silk organdy; right: Coronilla silk taffeta gown with a poufy waist detail.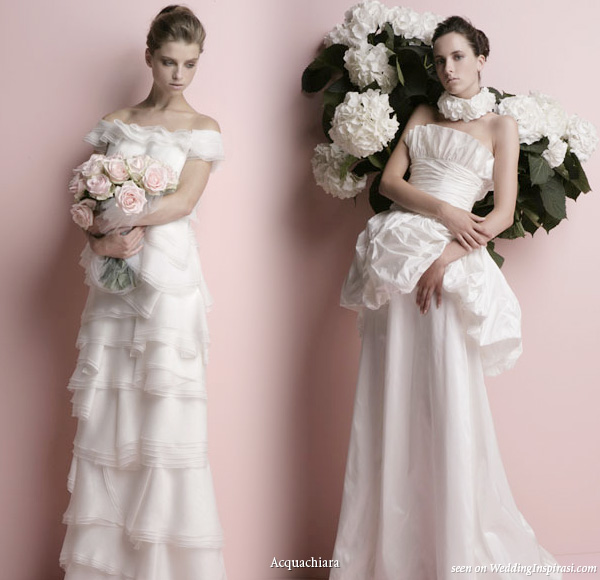 Left: Verbena – stunning macrame flowers on this dress with fantastic train; right: a more subdued Narciso dress with geometric sangallo lace flowers,satin neckline and cotton organdy train.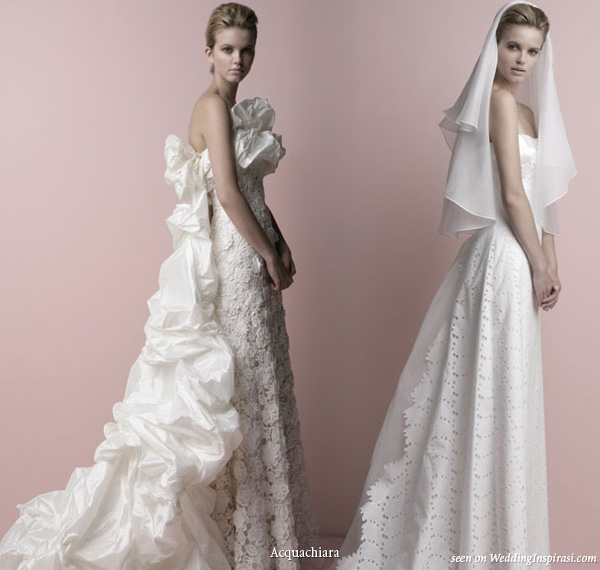 Check out the website for other collections.