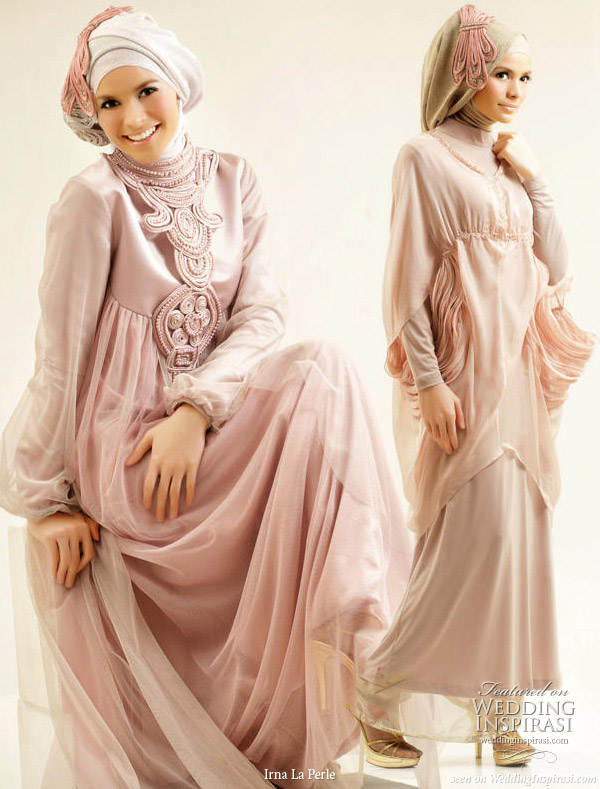 Irna La Perle somehow manages to escape our radars even though we've highlighted some Indonesian designers and bridal houses that featured at Jakarta Fashion Week. Gorgeous use of gentle pastel colors and soft layering give these gowns a light, floaty quality.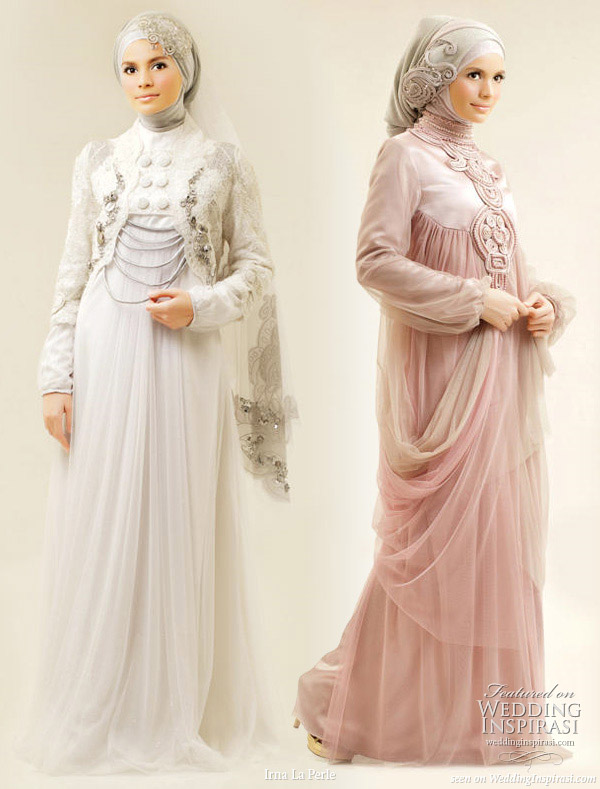 The dresses are elegantly feminine, a great inspiration for modest brides and hijabi sisters.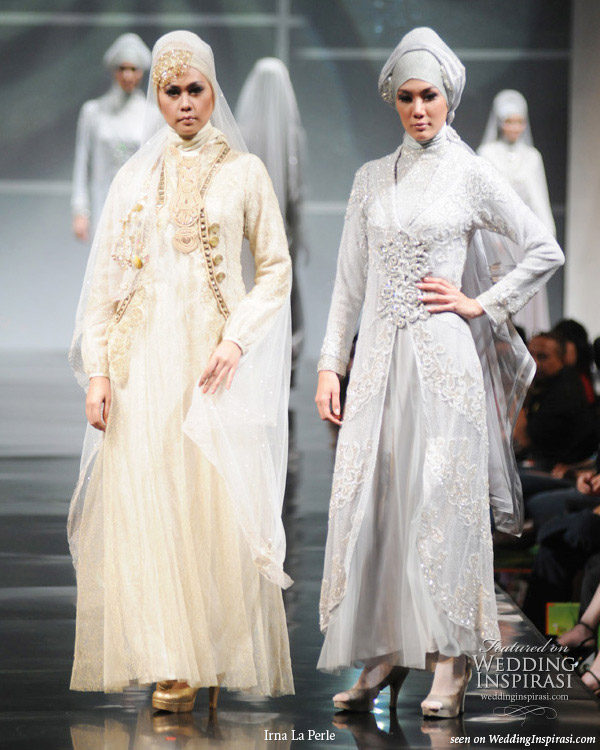 Some of the more edgier looks on the runway.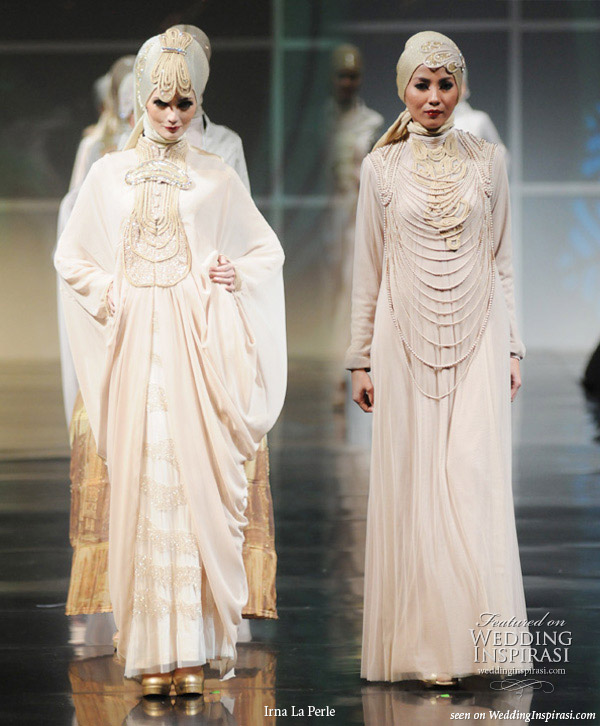 Discovered via Aifa's blog. Check out Irna La Perle collections at the website here.