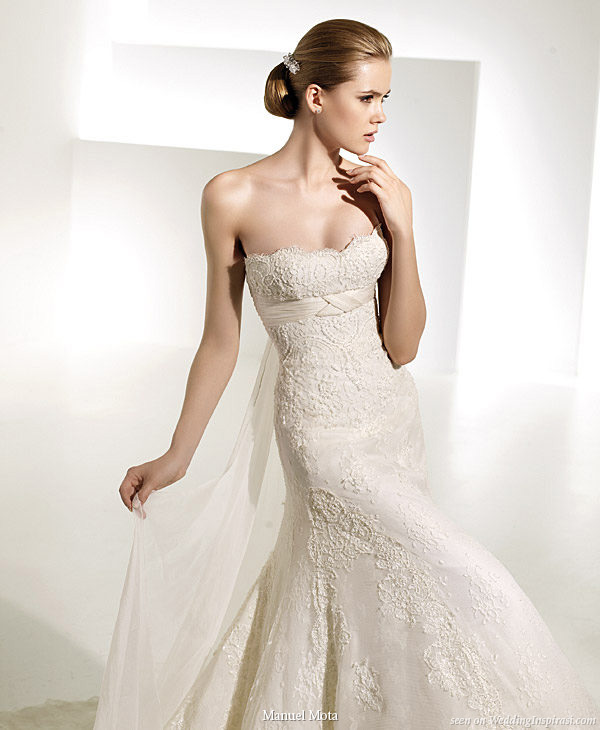 Manuel Mota wedding dresses (Chablis and Odin) has been featured on WI under Pronovias but we've never dedicated a post on this talented designer. What prompted today's post is this absolutely beautiful, sleek gown called Tarot.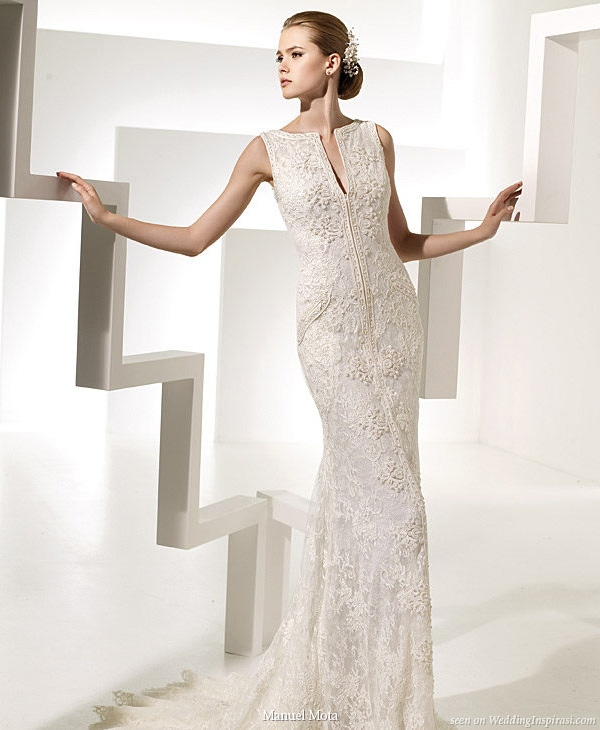 Now we've seen a couple of wedding gowns incorporating pockets into their designs but never one so elegantly executed as this. Granted you can't stuff much into these unless you want the pockets to be bulging like a kid's tummy after a candy buffet but it's just the right size to keep that beautiful lace hanky. :)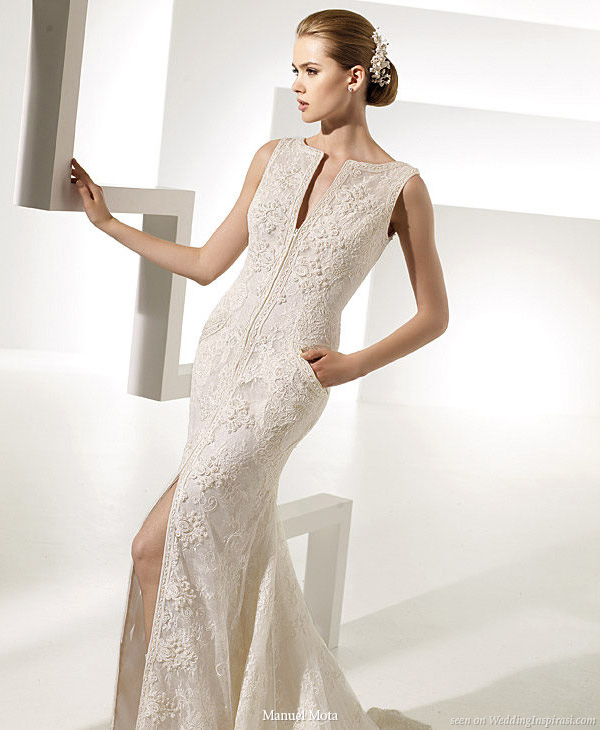 There were many searches for "Manuel Mota Tamara" wedding dress on this site. Weirdly, we've never featured this dress on WI. So guys and girls, say hello to Tamara. She's a real beauty, isn't she?
I like this Telma dress a lot. It has a good balance of prettiness and spunk. I look demure, but if need be, I'd kick your butt. Maybe I'm reading too much into this dress.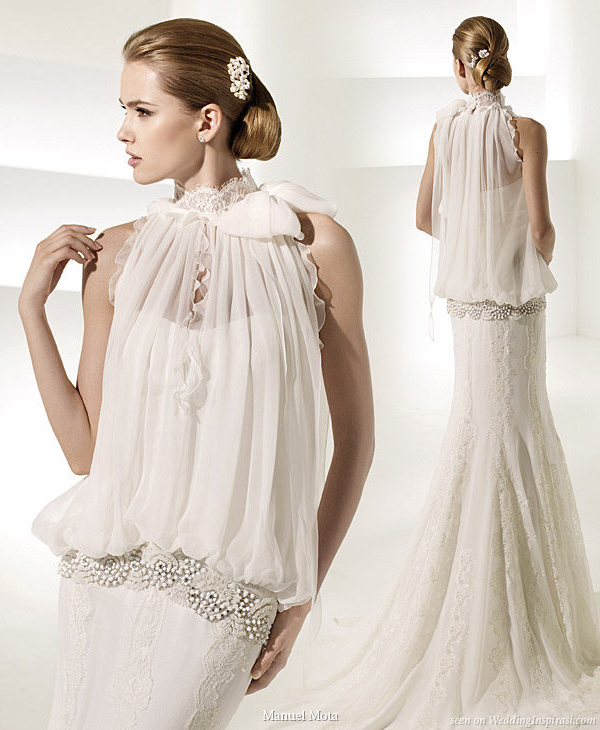 Gorgeous Tapiz gown with what looks like Chinese frog buttons running along the front.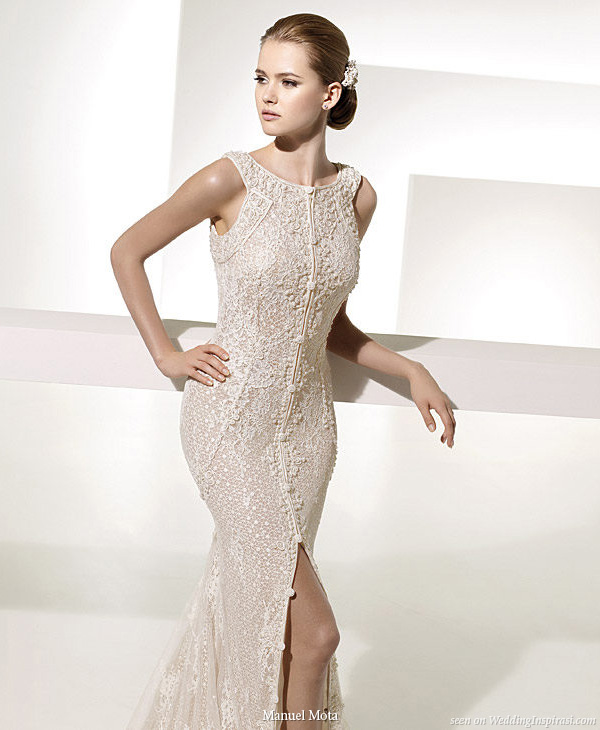 Halter neck Teresa gown with generous draping of fabric and ruffles at the bottom. Kinda looks like a waterfall frozen in motion, don't you think?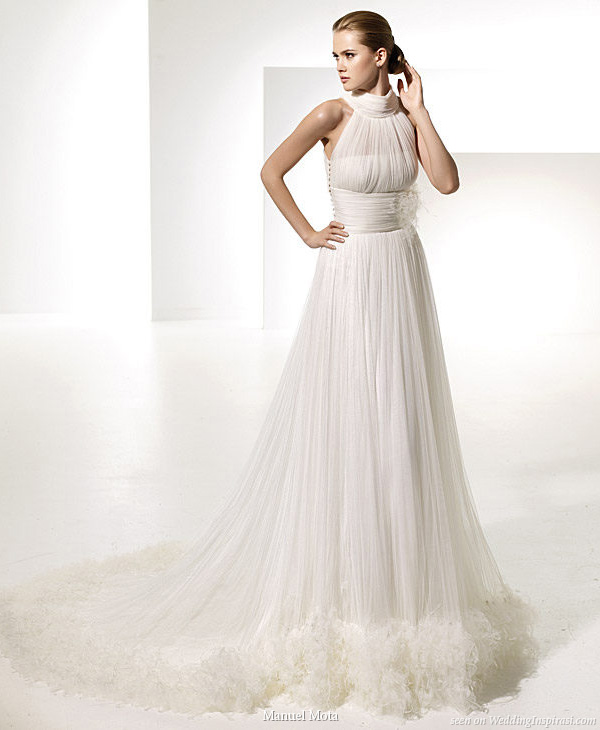 A dress that may set many hearts aflutter. Tampico gown shown with bell-sleeve lace shrug.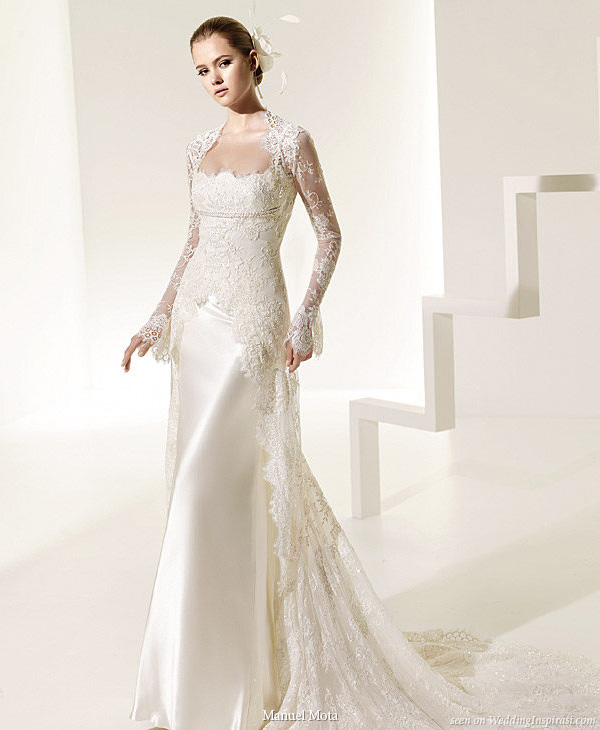 Silaba strapless gown shown with under bust accent.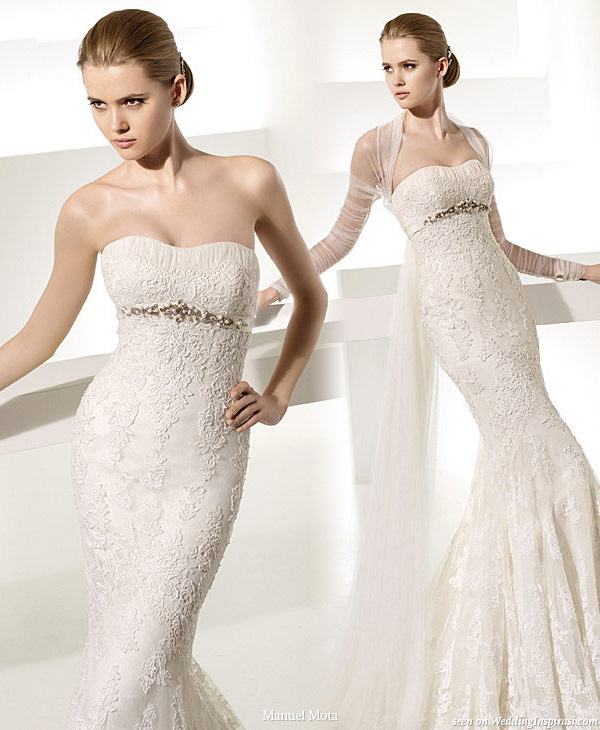 Interesting texture on this dress with an earthy name -- Tapioca. Milk tea bow finishes off the look.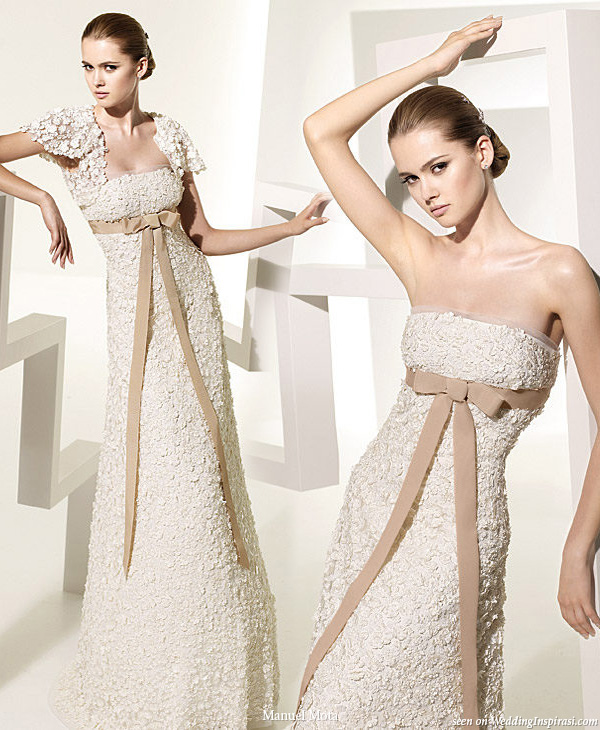 Classic looking fitted mermaid lace gown named Opera.
One shoulder beauty Tirso.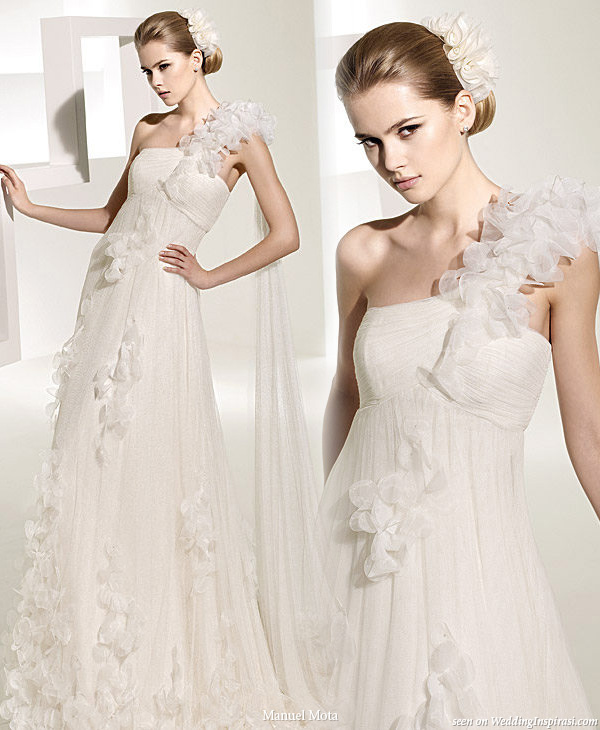 More over at the Pronovias website.