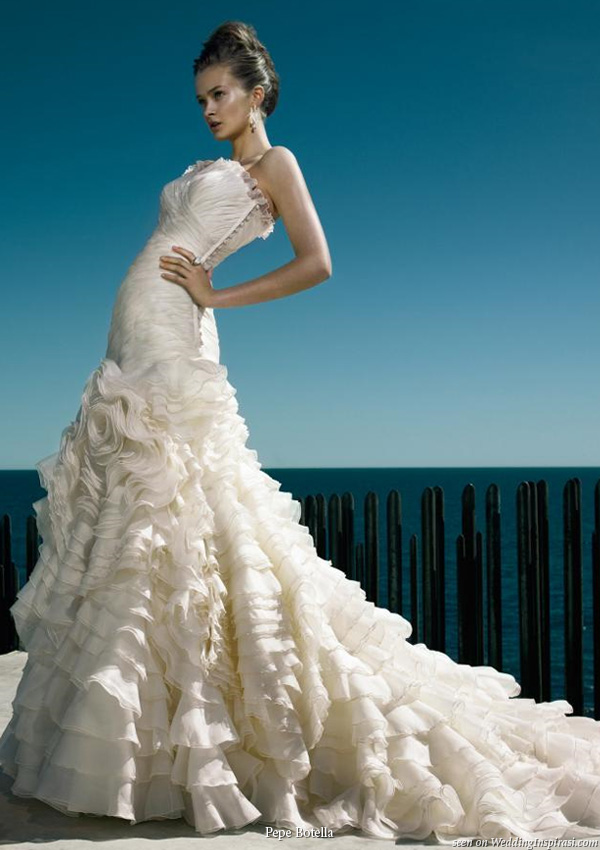 Ah.. Spanish bridal houses, they really know how to make dresses that make me go ooooh…. O.O In this post, we'll get to see loads of beautiful, beautiful wedding gowns from Pepe Botella Novias. First up are dresses from the collection called Mediterranean (Meditarraneo). Love the photo shoot for this series by the way.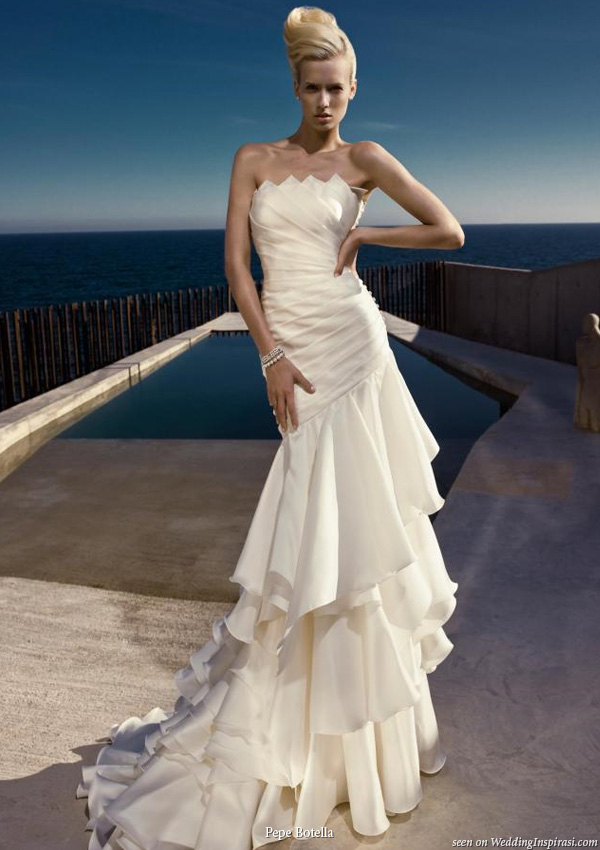 Those sharp angles of fabric at the neckline of the dress above, me likes a lot. But this stunning fitted dress with square neck, me likey more.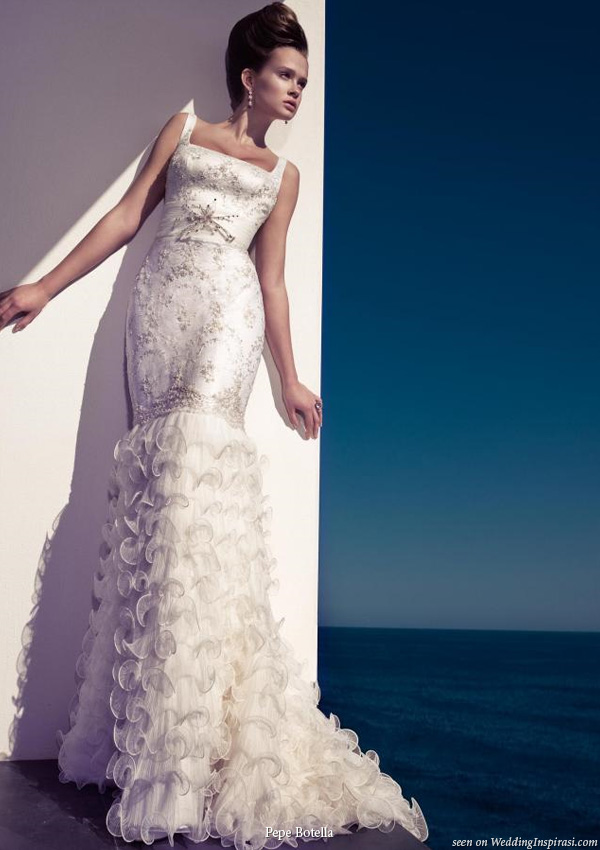 Strapless beauties basking in the sun. Adore the detail on the bodice of the dress on the left. Keep on pulling –  what happens when your dress cup size doesn't match your actual cup size. :p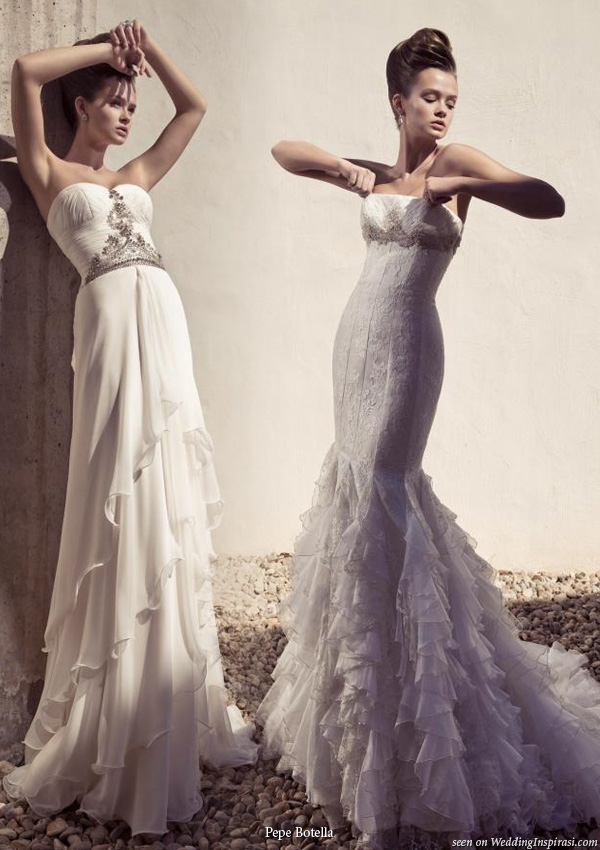 Another gorgeous strapless ruffle beauty. This time with a large fabric flower detail at the waist.
Oh fishsticks! We're not even in the middle of the entry and I've ran out of adjectives to describe the dresses (apart from beautiful, gorgeous, pretty). Random comments ensue.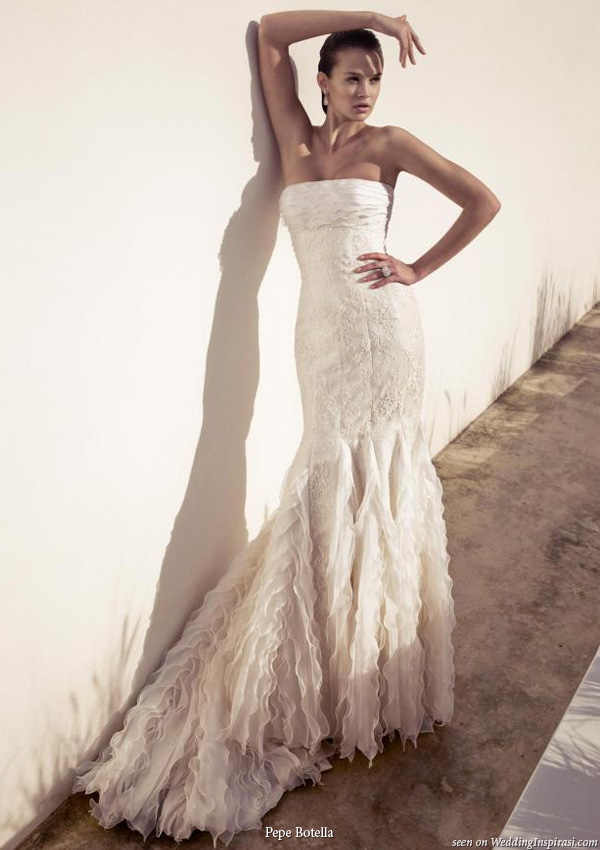 This wall is hot and my hand is on it. *frowns* A drop waist dress with split personality -- plain and simple on top and then whoa! nelly furtada! ruffles galore!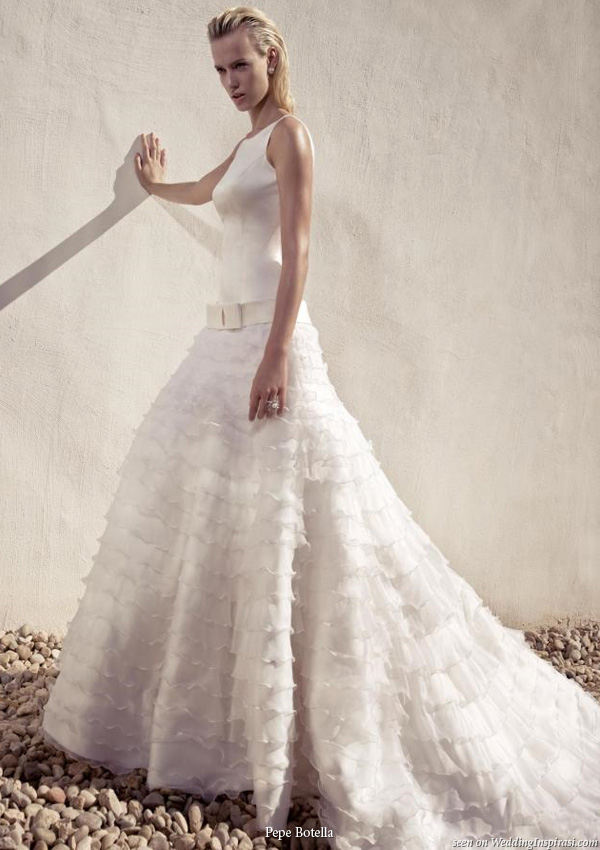 Lovely dress with a short train and tulle accent at the back.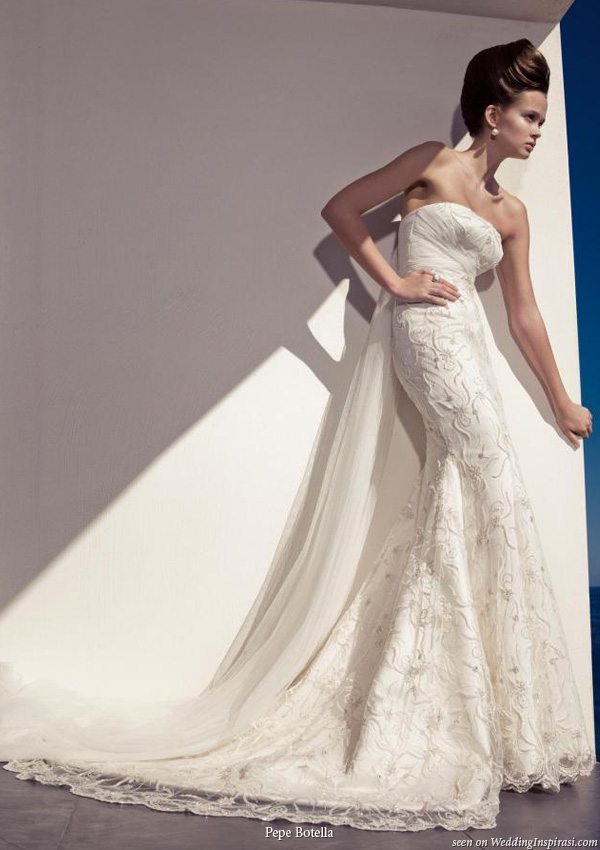 Gown with deep plunging back. My favorite of the lot. Simply beautiful. Sigh...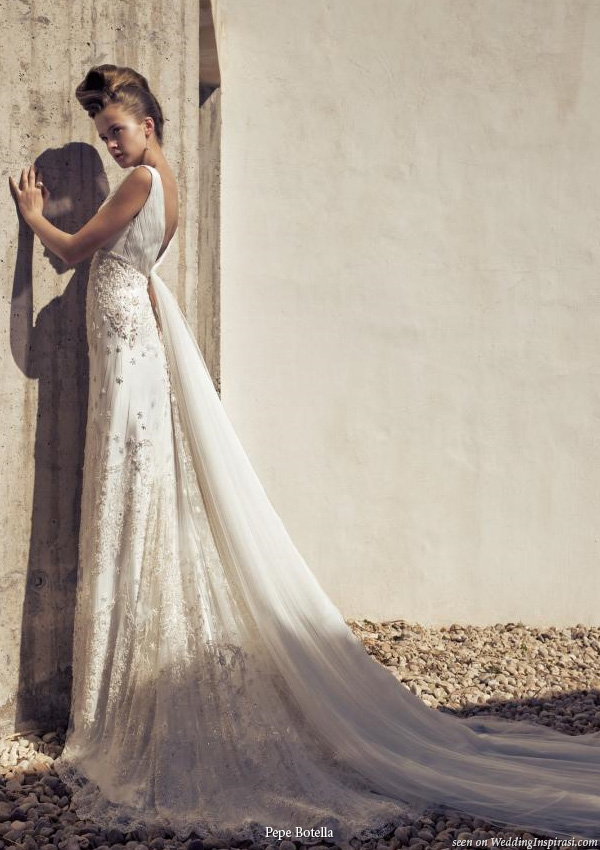 Non-strapless V-neck option.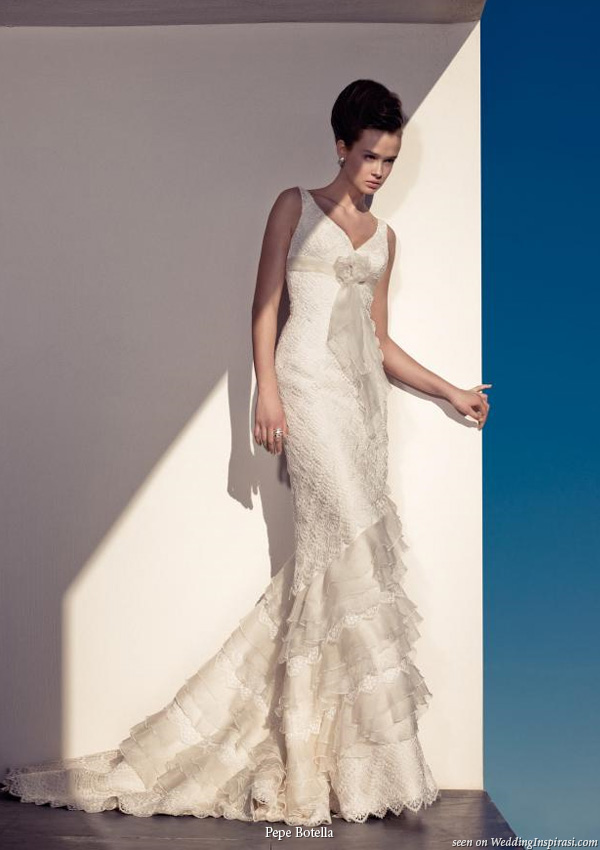 Dresses from the DUE collection. This dress shows every curve of the bride's body. Ooh la la.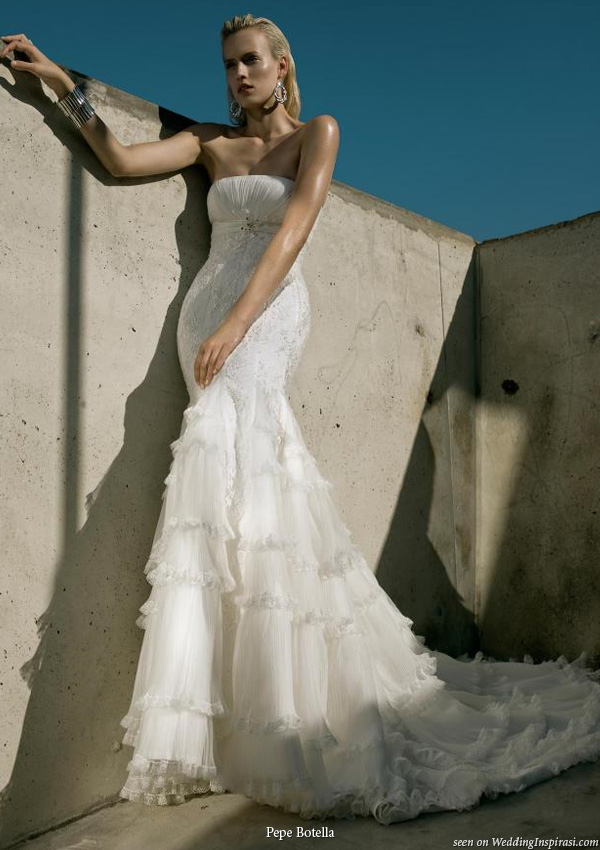 I'm not known for featuring many spaghetti strap dresses here. Here's a pretty piece for your eyes.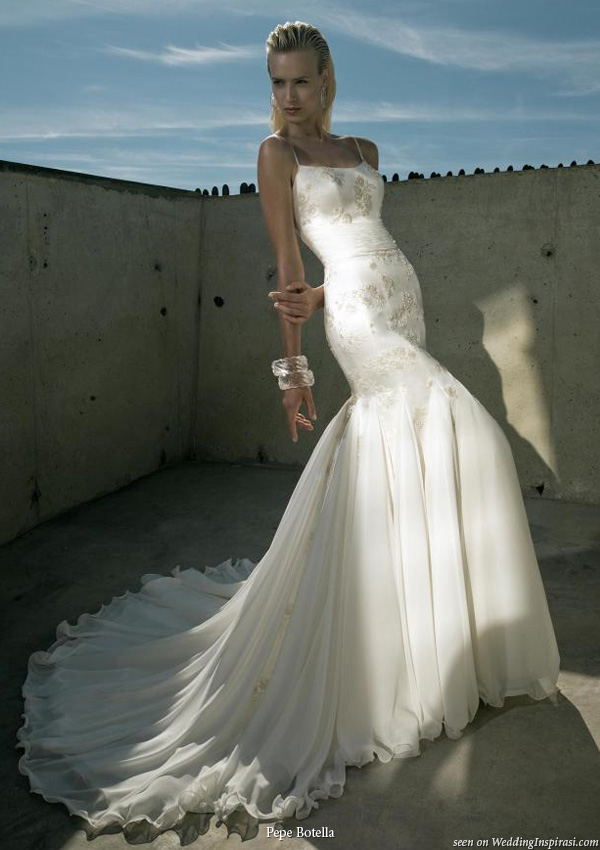 One sans ruffles. A belt of crystals around the waist completes the look.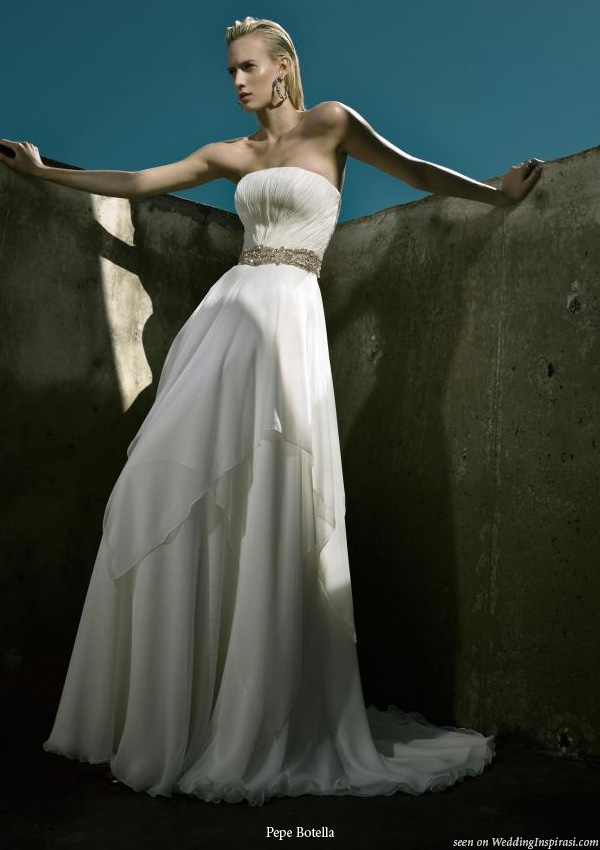 A couple of dresses from the Love Songs Bridal Book collection. This is for the drama queens.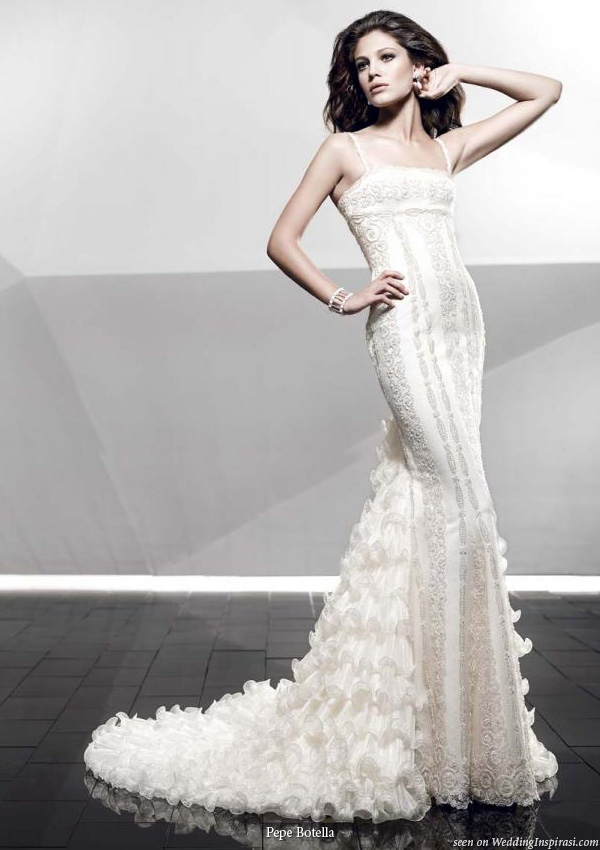 A million bell shaped flowers sprouted on the bride's skirt while she tries to maintain balance.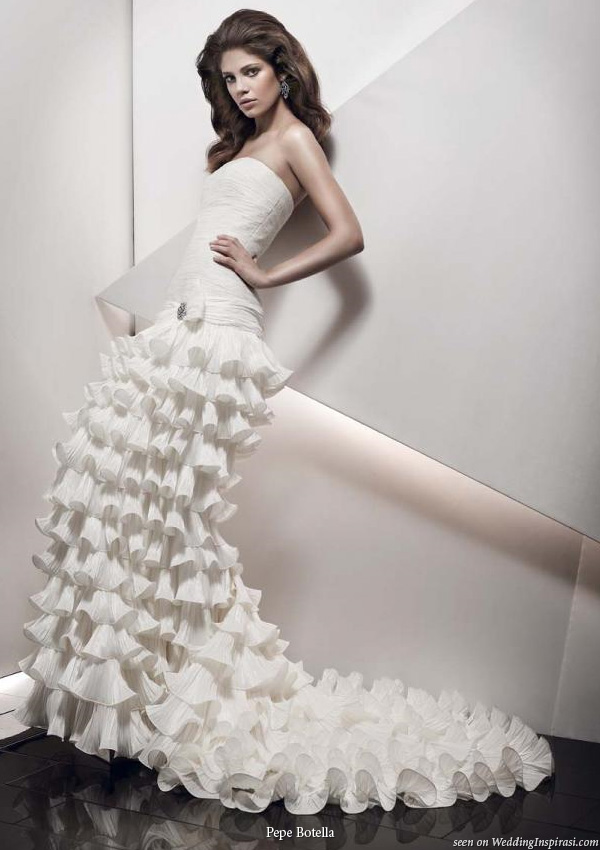 Some from the runway of Gaudí Fashion show. Oh, oh, oh, that little strap that runs diagonally across the dress on the right? That makes the dress for me.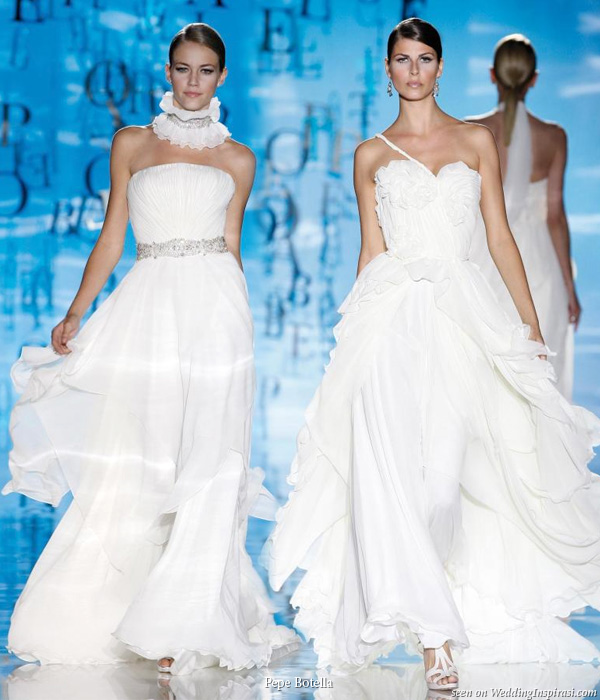 A slightly more modest option and one that is similar (the same?) as the first dress.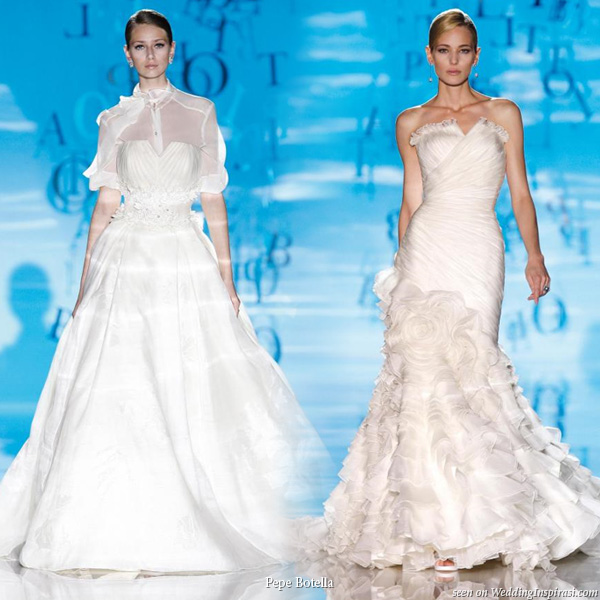 More gorgeousness at the Pepe Botella Novias website.