Here are some pieces from Australian bridal designer Mariana Hardwick collections. These are from the latest collection off the website. Called Bride Nouveau it's "inspired by the exotic, geometric design elements of the Art Deco period."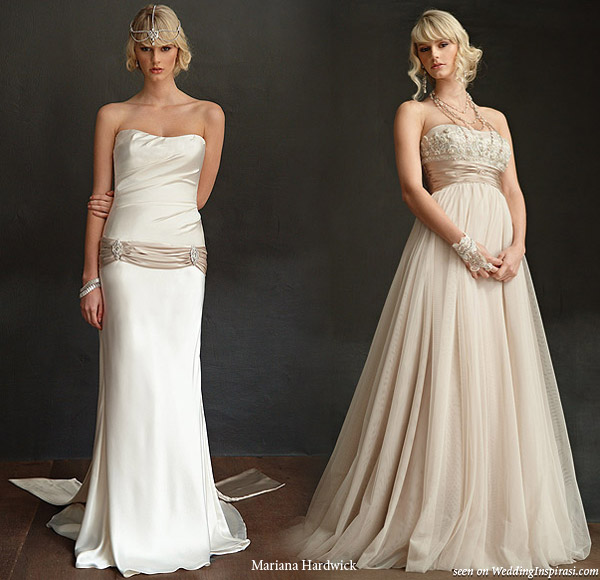 "Her gowns offer quality gabrics and expert tailoring with uncompromised attention to detail. Her ability to fuse contemporary detailing with timeless classic silhouettes led Mariana to win five of Australia's coveted Fashion Industry Awards (FIA)."
Two more gowns from the same collection.
Two beauties from the Garden of Earthly Delights. That's the name of the collection by the way.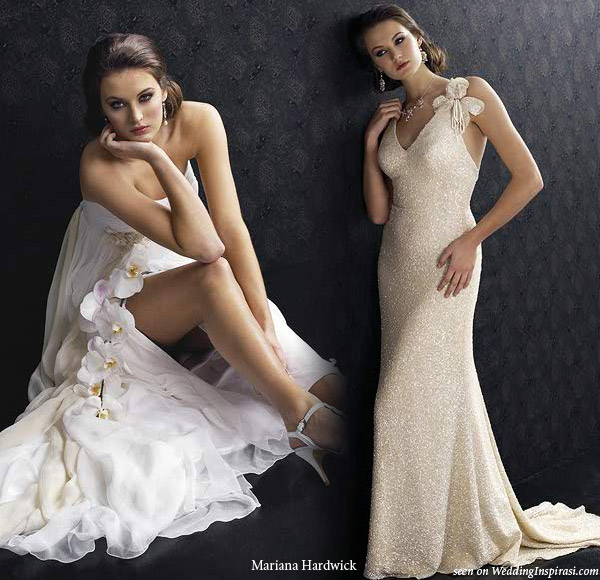 Stunning ruching on the left dress.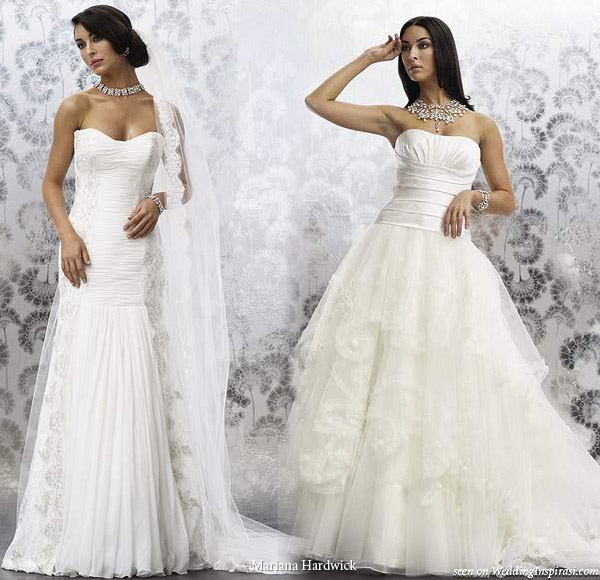 These are from the Heirloom collection. Love the detail around the deep V neckline. Interesting frayed ruffle look on the tiers of the dress on the right.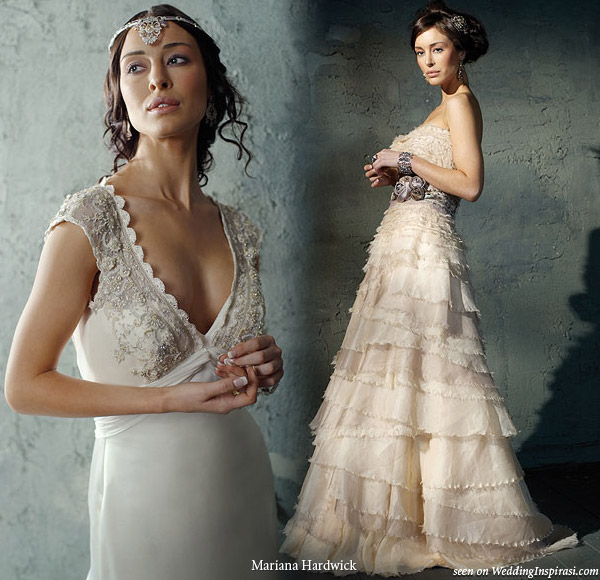 Some from the Classics collection. Fully beaded  and a romantic ball gown. Interesting use of lace patch as a hair adornment.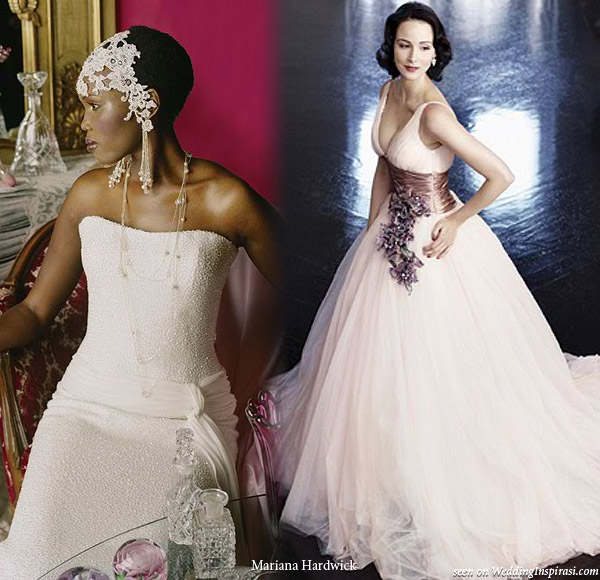 Two sexy curve-skimming gowns. Whoa! Check out the silhouette of the corset dress with visible boning detail on the left. Smoking hot!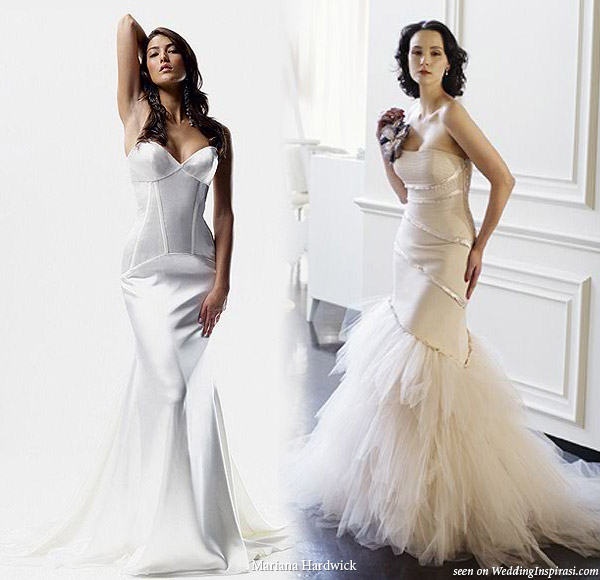 More at her website.