Gorgeous shoes from Pour La Victoire Bridal 2010 collection, designed by Jay Adoni and David Giordano. This high heel wedge with large bow detail called Divia is just too sweet!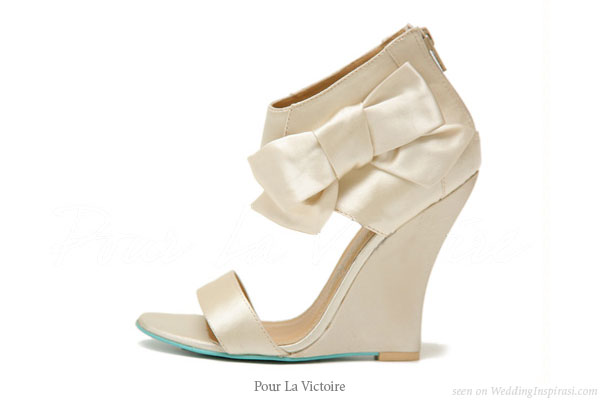 Et pour moi, something blue: Camille in a lovely shade of Alice blue is one of my favs.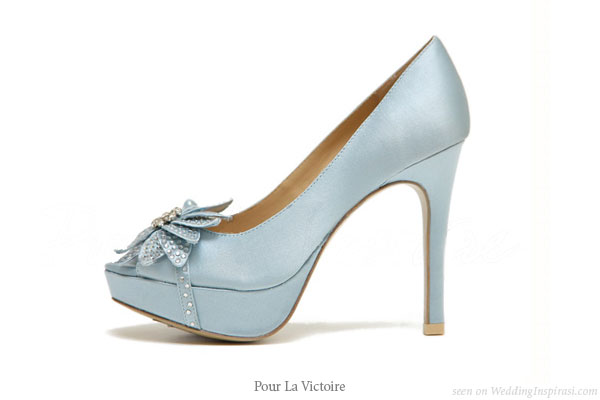 More wedding shoes for you: From top left: Enya (also availablein black), Antoinette in ivory (also in blue), Sonya (also in black), Freya (also in red)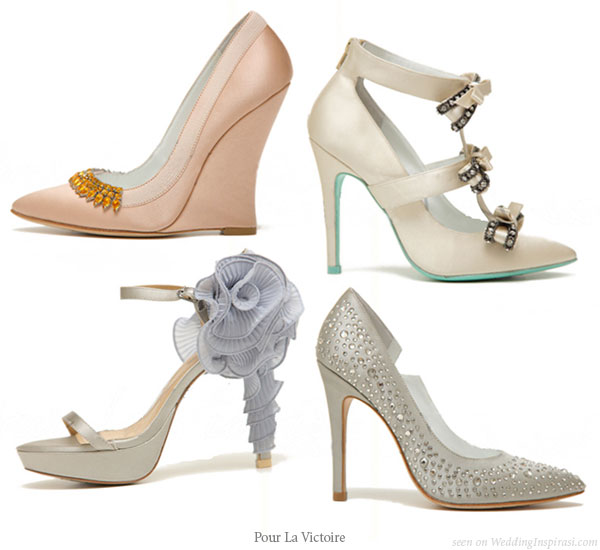 "Pour La Victoire means 'for victory'– and with these shoes on, the championship is more than halfway yours, and yours alone." If I could get my hands on one of these colorful babies from their Spring 2010 collection, victory will indeed be mine. I love, love, love the deep brown platform heel with buckle detail! From top left: Gillana, Bess, Cherri and Bria.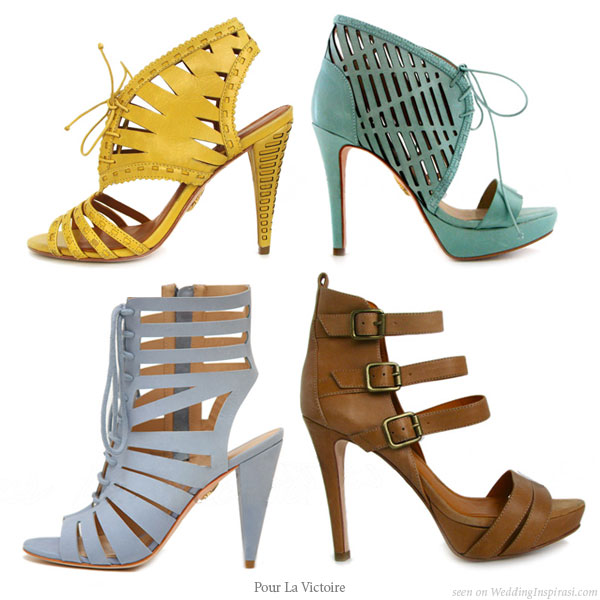 More droolworthy shoes at the site.