Did I mention Pronovias in the previous post? We've seen some of beautiful Elie Saab's gown in a previous post, so here's Elie by Elie Saab 2010 collection for Pronovias.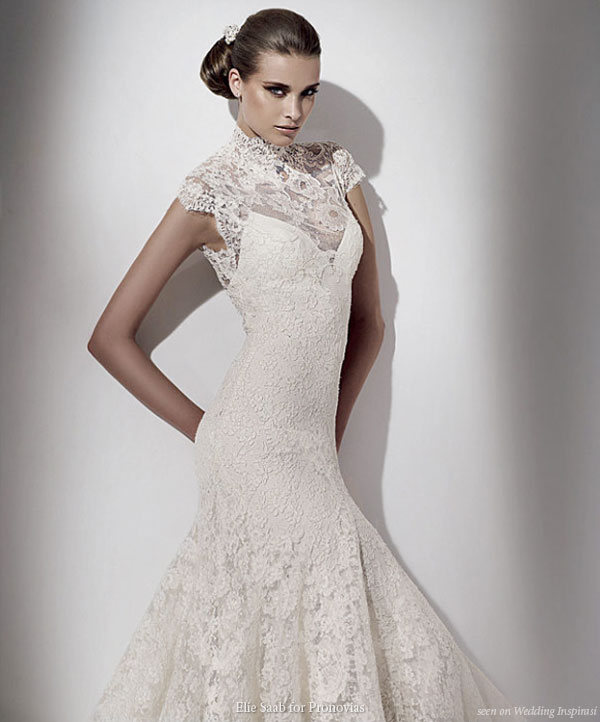 Above is the cap sleeved Ceres gown in all its lace-enrobed splendor. Isn't it simply beautiful? Love this almost fluid Grecian wedding dress below, aptly named Pisces.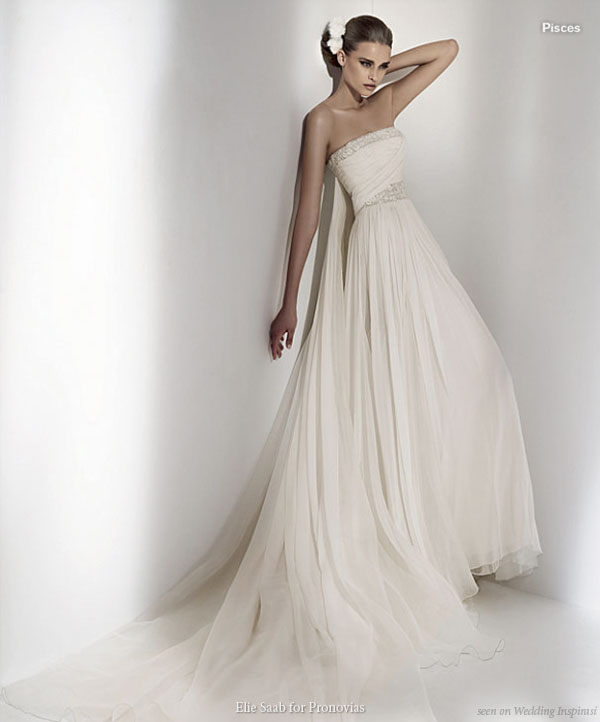 Another gorgeous lace creation, fit for a Greek Muse in the form of the very pretty Erato gown below. Bohemian Princesses rejoice!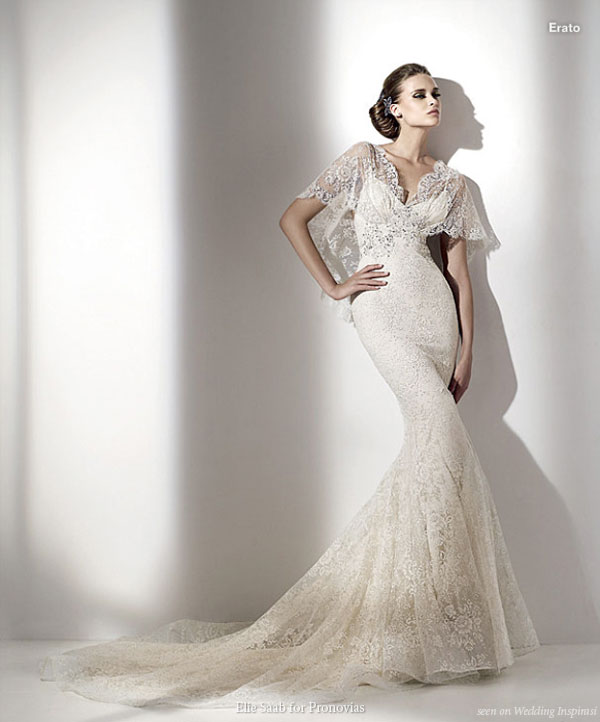 Simplicity AND drama. Can it coexist in one dress? Behold the Euterpe! I just noticed these divine dresses come with names of characters from various mythologies (Greek, Norse, etc).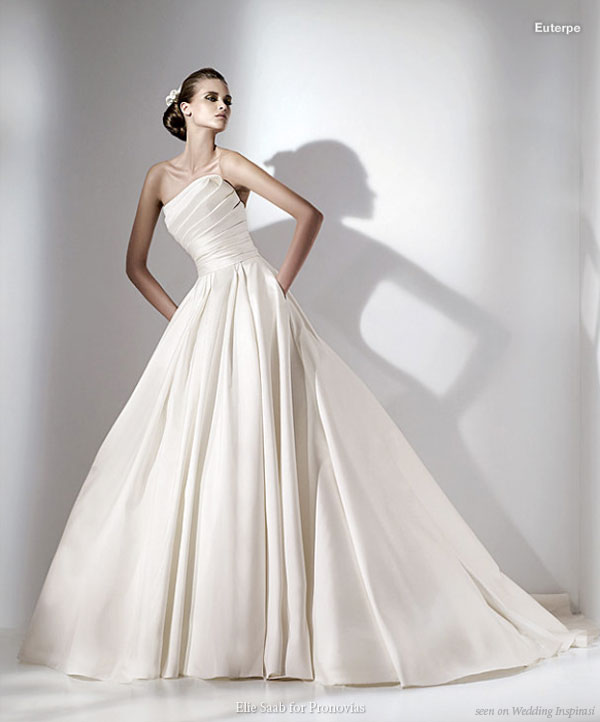 Maybe I'm getting a little dizzy from the beauty overdose.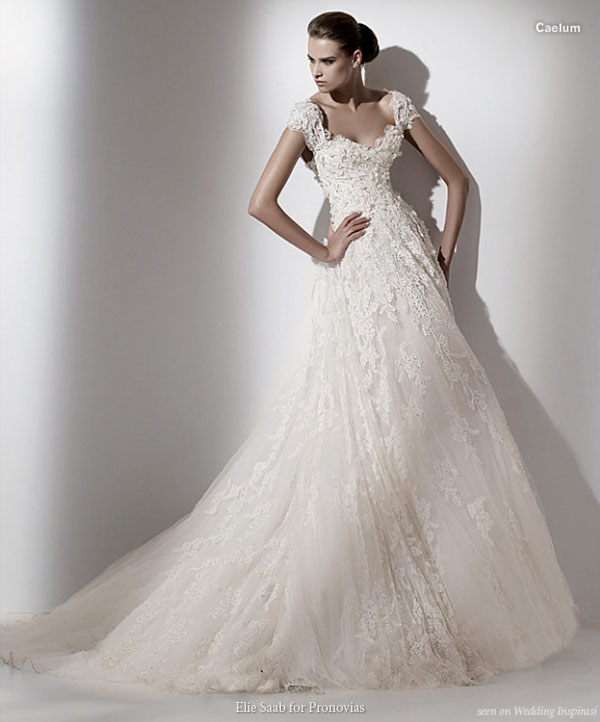 A one-shoulder gown that drapes and hugs at all the right places.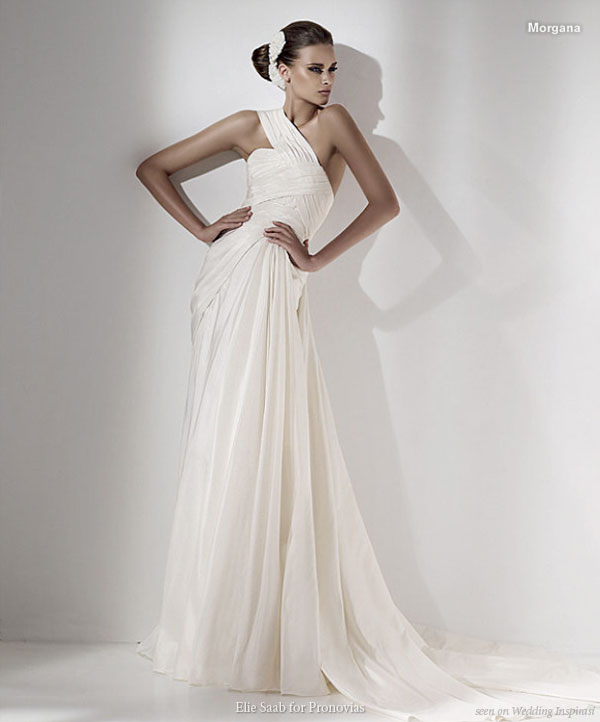 Oh. Adore the vintage lace vibe of Nerta. This style is right up my alley. O.o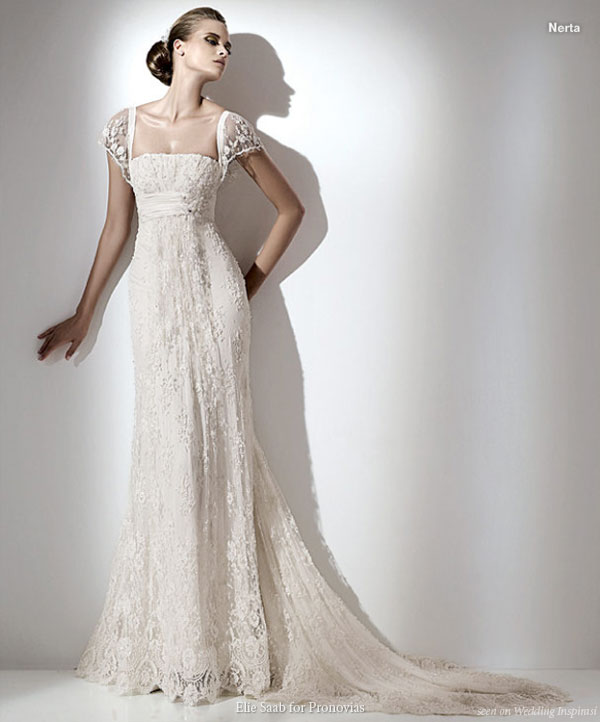 I am totally in love with this collection. Are you?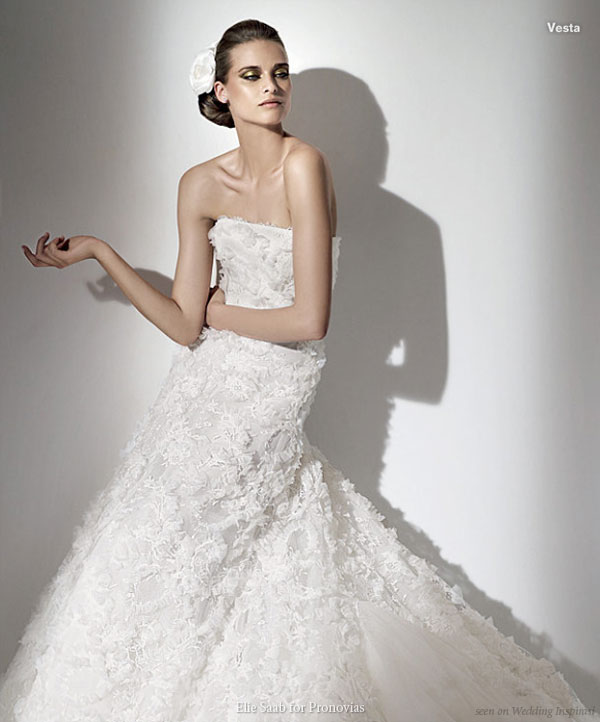 Glamorous, Glamorous Fergie wore Elie Saab recently at the Golden Globes. She looks resplendent in this diaphanous floor length lavender dress, complete with spiffy umbrella holding accessory in the form of hubby Josh Duchamel. Anyway I thought what she wore would look equally beautiful in white prompting this WI remix.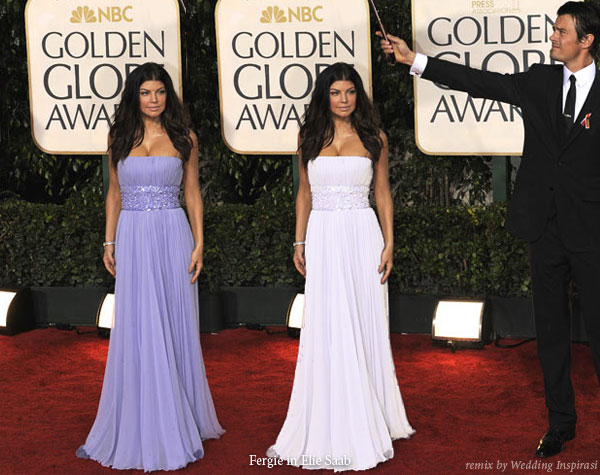 I cut out the top part of the umbrella from the picture and now it looks like Josh is waving his magic wand around with Ferg oblivious to what's happening behind her back. Yep.
More gowns from the collection here.